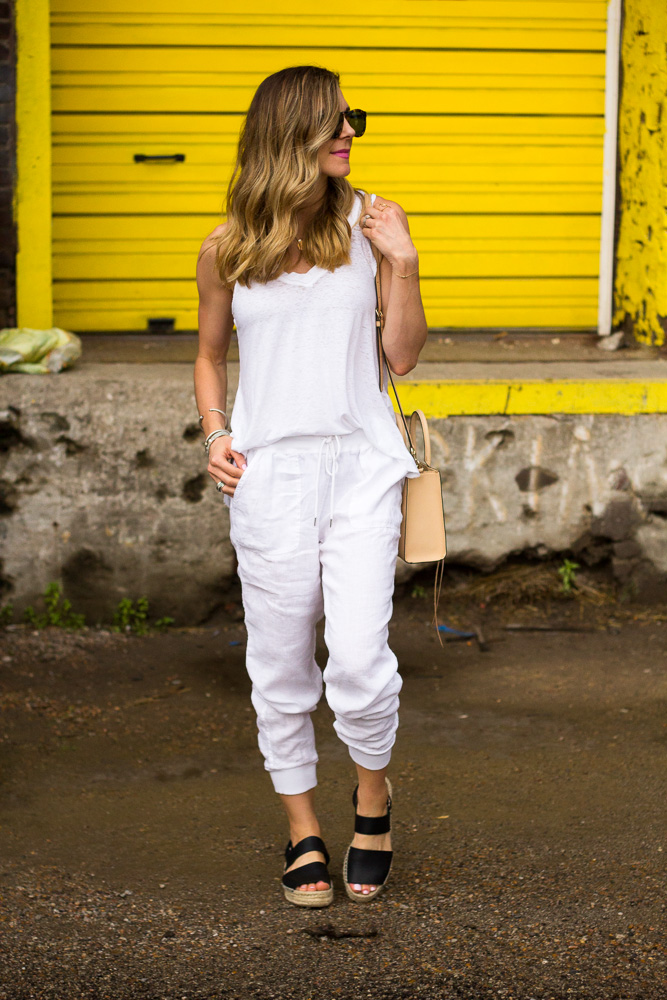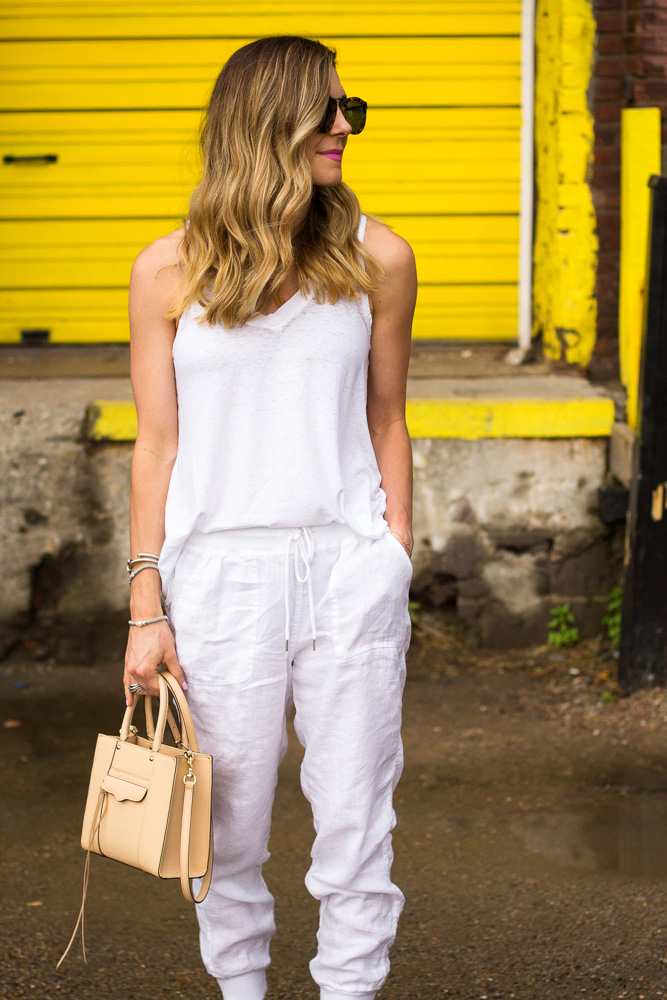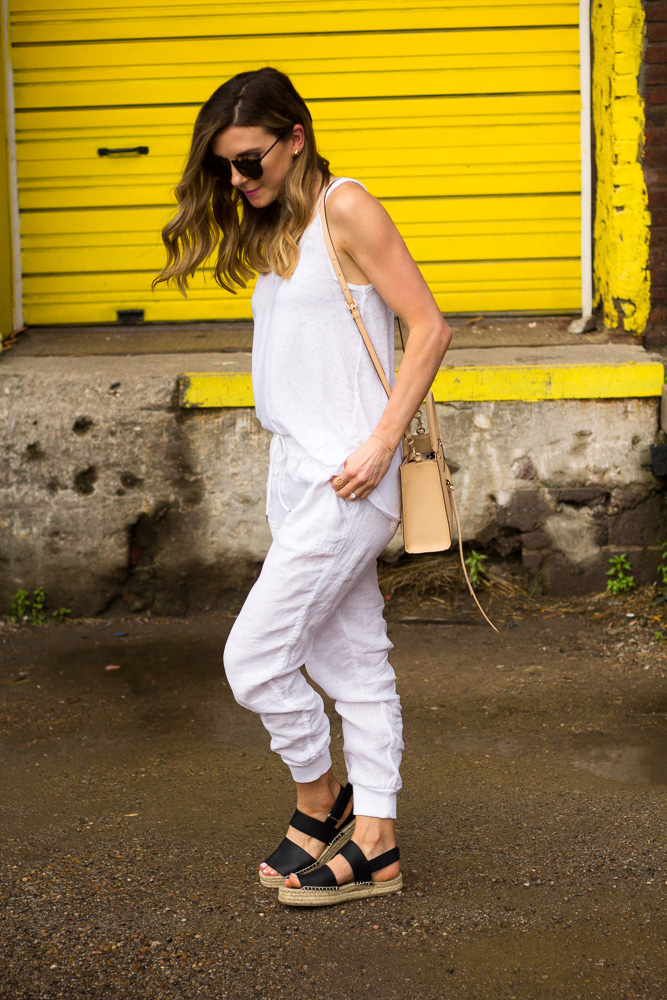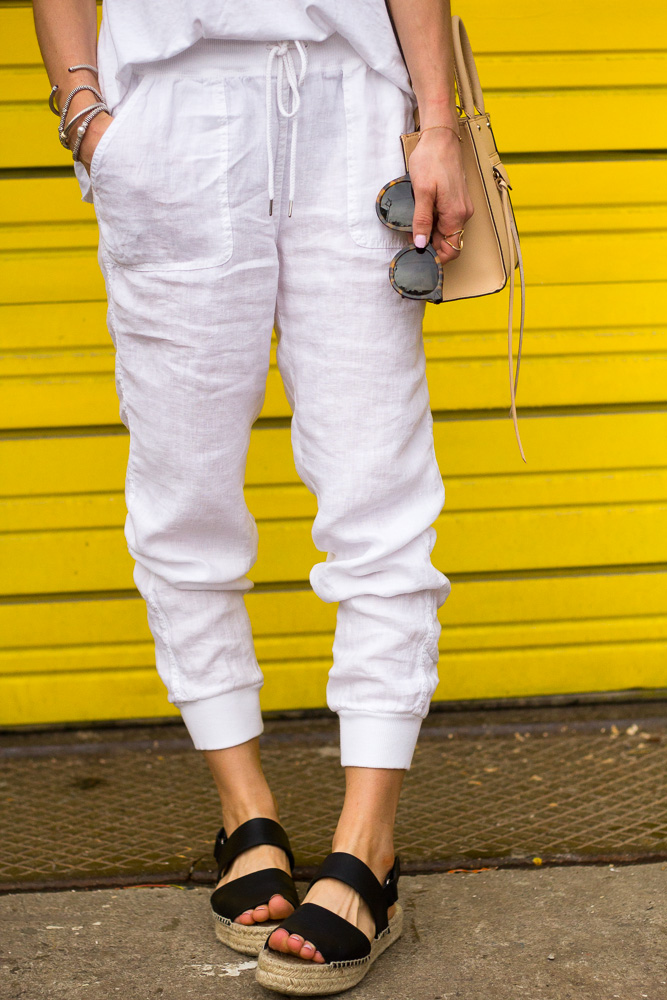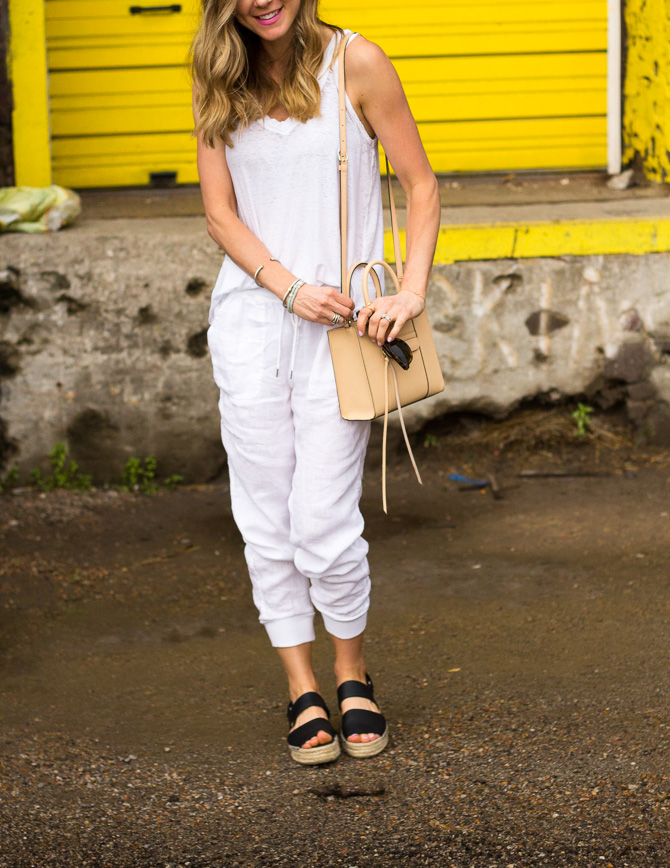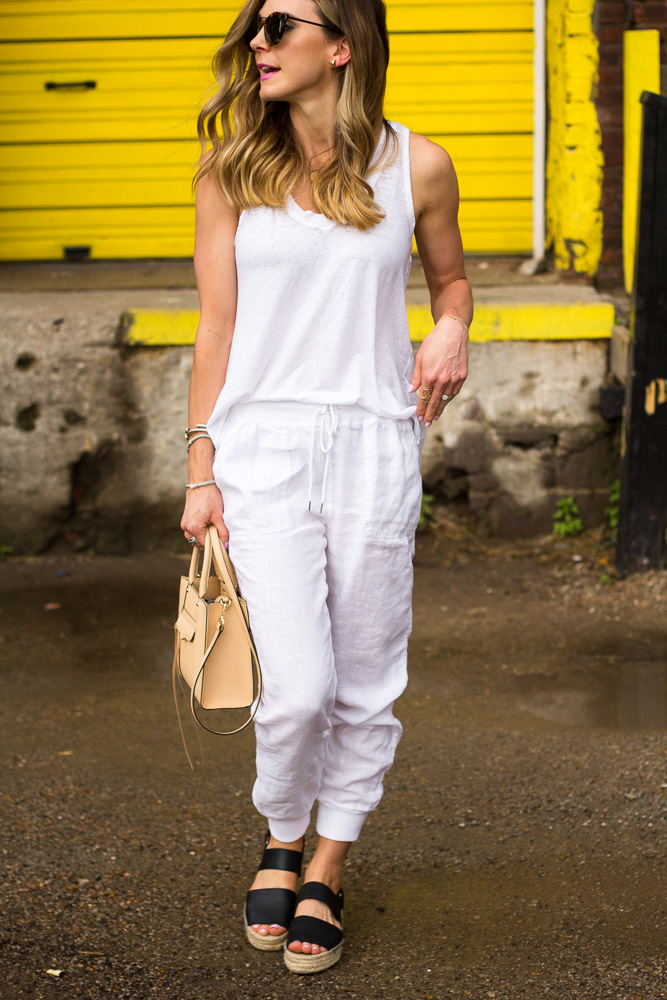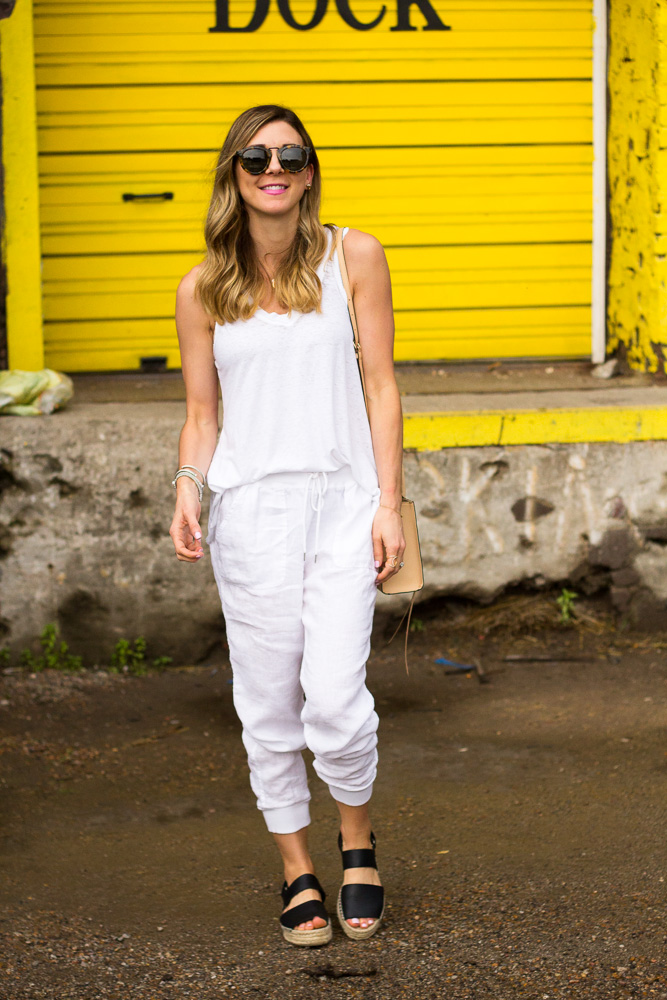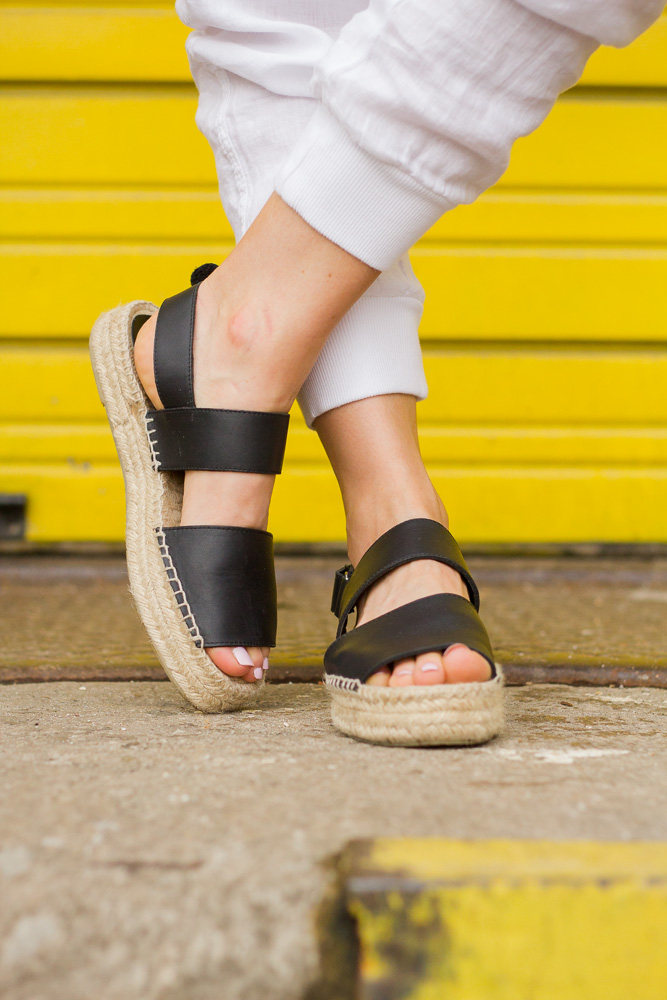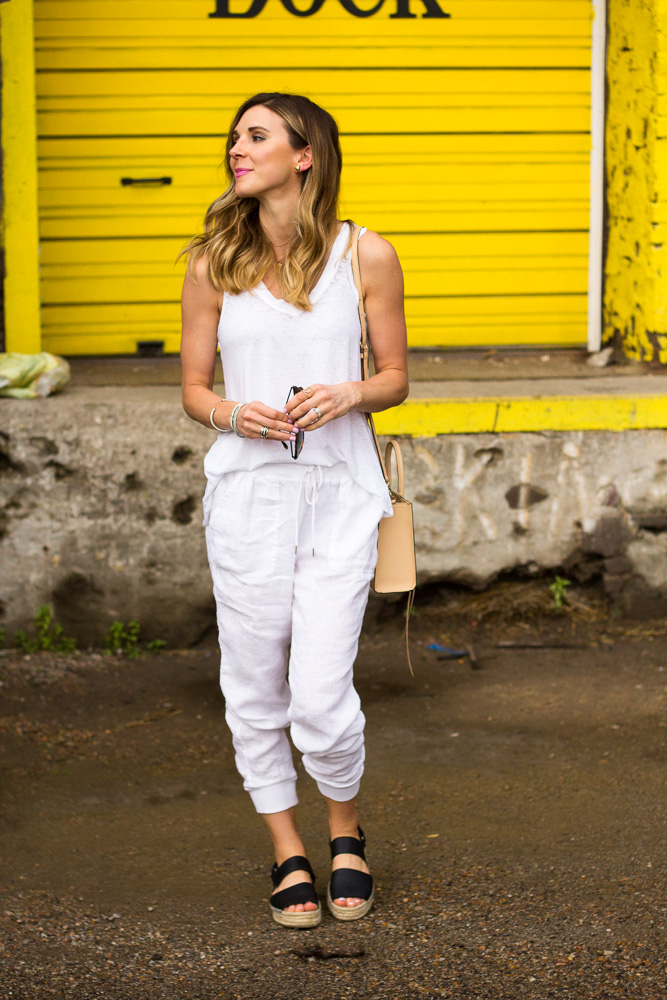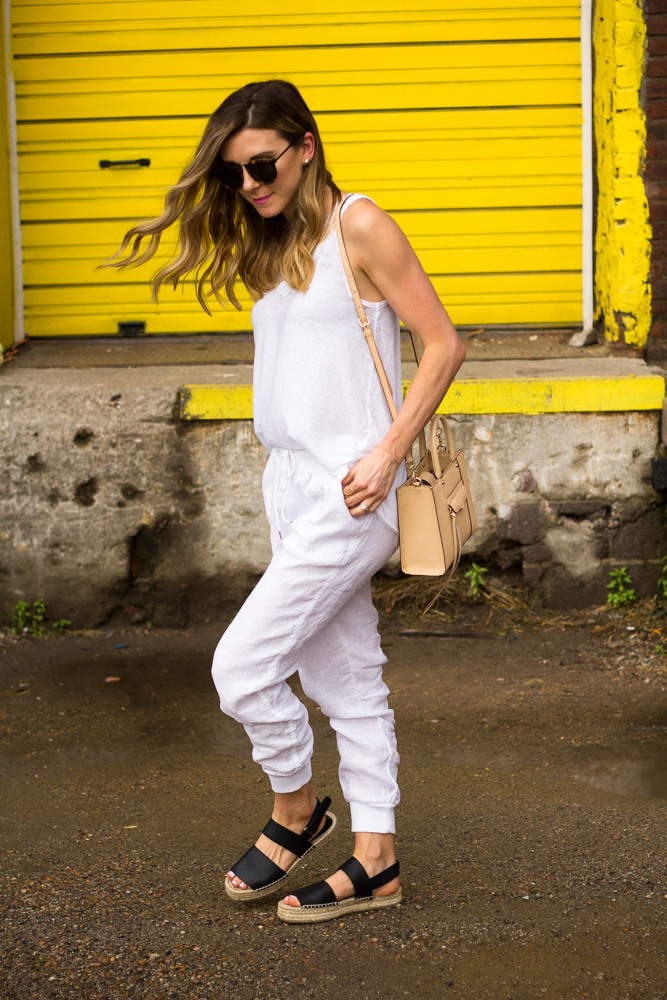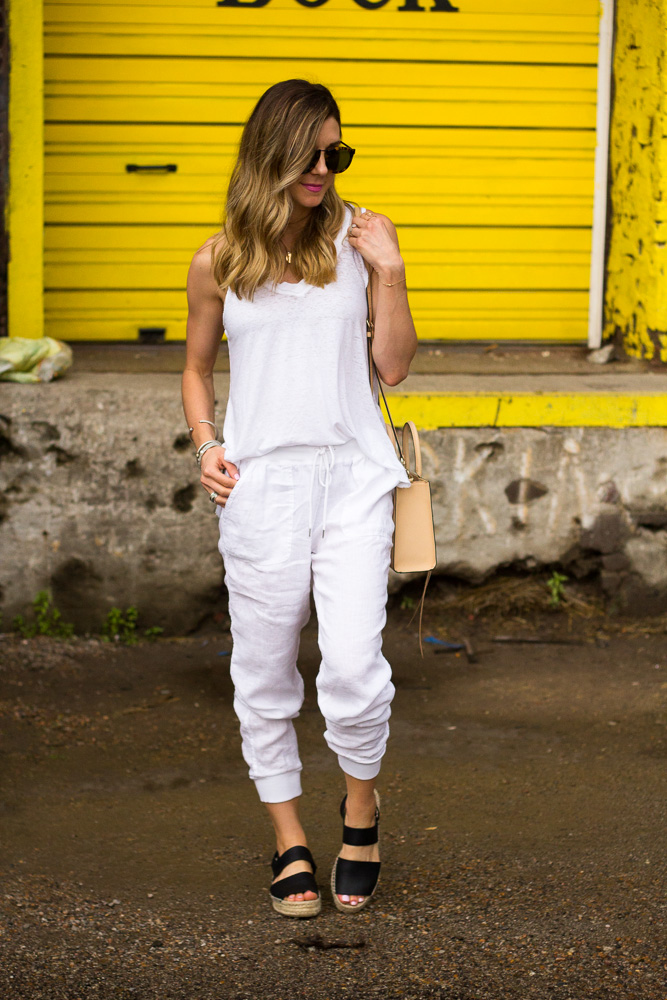 Hello! Hope you all had a great weekend! We had a pretty chill weekend. Michael worked all Saturday, and I did some home organization. I swear, it's never ending trying to keep a house clean and organized. I am selling a couple items from my closet this week, make sure to check them out on instagram @shopcellajane. I also somehow managed to watch the Jurassic Park Movie (the original) twice. I LOVE that movie. As kids, we had it on VHS and I have probably seen it over 25 times. I can't wait for the new one to come out. I'm weird, I know. Sunday it was so hot we took a trip to our neighborhood pool for the first time. Suton loved it, we got her this fun
floaty
, where she just chilled and loved watching all the other kiddos running around. I think the pool wore her out because she took an extra long nap in the afternoon (always a plus). I told Michael, this may have to be in Sutton's daily routine this summer.
Onto my outfit. This look is super comfy and casual. I have been wearing these
linen pants
non-stop since I purchased at
Nordstrom
. I have always been on a fan of linen pants in the summer, and love the fact that they are the track pant style and only $58! They come in two other colors and I am really tempted to get them in the in the beige. Another super comfortable item I just added to my closet is this
flowy v-neck tee
. It is the soft tee I have owned and perfect for summer. It comes in 5 different colors
here
.
Sizing details:
Top wearing size small-normally size small
Pants-wearing size xsmall normally a small (size down or refer to their sizing)
SHOP THE POST