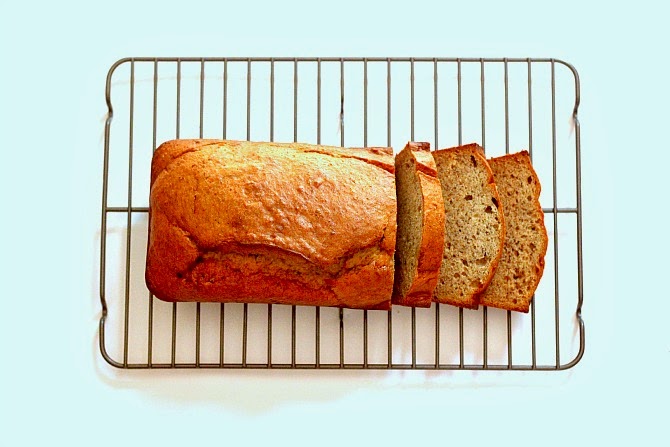 A good banana bread recipes is priceless, but hard to find. So today I wanted to share one of the best homemade banana bread recipes you will ever try. This recipe actually came from my grandmother Marcella Jane, the one whom I named my blog after. This recipe is so delicious and a huge hit every time I make it.
Ingredients:
1 cup of white sugar
1 cup of brown sugar
1 cup of margarine or butter
(combine and beat until creamy)
add:
4 eggs
4 cups of flour
2 teaspoon of baking soda
1 tablespoon vanilla
8 tablespoons of milk
(mix together)
add:
8 very ripe bananas
*tip-save too ripe or brown bananas and freeze -perfect for banana bread
If you want to add walnuts you can do so.
Fill pan 3/4 full and bake at 350 degrees for an hour.
Makes 2 normal sized bread pans.
Enjoy!