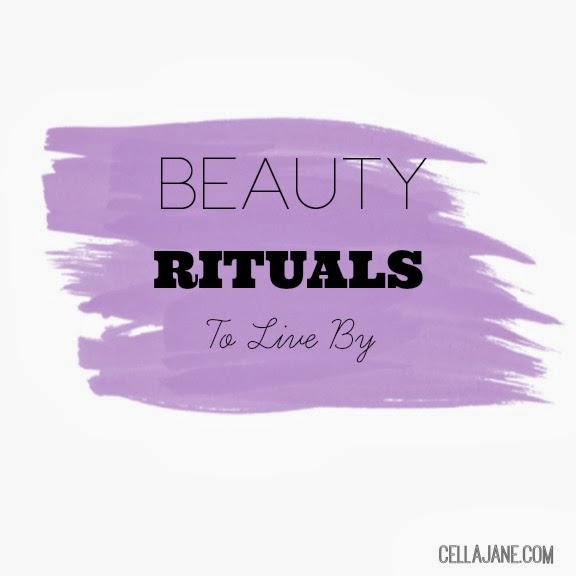 Another dose of Tuesday Tips for you guys! Today I am sharing beauty rituals to live by. These are things you should be doing every single day!
TAKE OFF YOUR MAKEUP EVERY SINGLE NIGHT (INCLUDING YOUR EYE MAKEUP)
This is a must! No matter how tired I am, I never to go bed without washing my face. Keep makeup remover wipes next to your bed for nights when you are too exhausted (or had too much to drink) -then there are no excuses. Plus, think about it, your skin around your eyes is the most fragile and when you leave makeup gunk and grime from the entire day on overnight, it cannot be good. Washing your face every night is a great way to keep skin healthy and happy.
MOISTURIZE
As I mentioned in last weeks tips, always ALWAYS use moisturizer. I use it in the morning and at night and I also use some form of eye cream. Seriously, it is one of the best things you can do to slow the process of aging. Dry skin ages faster.
SUNSCREEN
This is a no brainer..use an UVA UVB SPF 45 sunscreen. But here's the kicker, are you using it every day?? Well you should be. Even during the cold months you are exposed to the sun and it's harmful rays. Make things easier by getting a moisturizer and spf in one. Here is a great one.
HYDRATE
Another no brainer. We all know the amazing benefits of drinking water right? If you want a refresh, read here. Water does wonders for our skin. It helps keep your skin hydrated and cleansed, encouraging clear, fresh skin. By drinking water you flush out toxins and give yourself a healthy glow.
Now, I know that most of you know these most important beauty rituals but are you doing them EVERY SINGLE DAY??? These should if not already become second nature in your routine. Your skin will thank you!