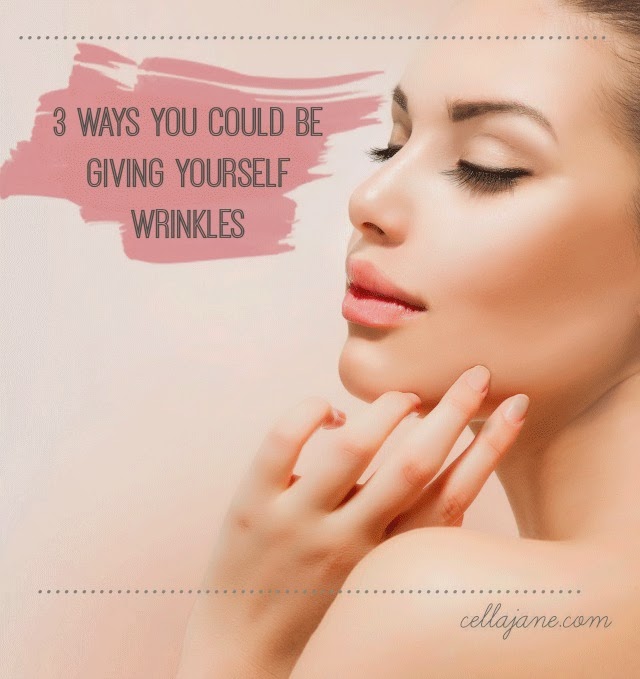 I am starting a new feature on the blog called…"Tuesday Tips" where I plan on sharing beauty, fashion, fitness and health tips that all work for me. Am I an expert? By no means, but I do think some of the best tips and tricks comes from what you learn along the way. So I hope you enjoy and any topics you want me to cover, please let me know!
We all know that exposing our skin to the sun is a big no-no when it comes to wrinkle prevention, but there are a couple other things you could be doing that could cause wrinkles and today I am sharing them.
1. Washing your face.
That's right! Over-washing your face could be giving you wrinkles. Washing to much can strip skin of it's natural oils and moisture that protect against wrinkles. Limit your face cleansing to a max of 2xs a day. I wash my face every morning and night since I have very oily skin, however my sister, who's skin is dry, only washes hers in the evening. Just remember, moisture is key in preventing wrinkles. ALWAYS wear a moisturizer.
2. Sleeping positions.
Did you know that sleeping in certain positions such as on your side or face-down, can causes sleep lines. That alone isn't a big deal, but after many nights of sleeping in that same position, those lines can become permanent. The best way to avoid is to sleep on your back or opt for a silk pillow cases. Silk pillowcases are sad to minimize sleep creases since they are softer and smoother so your skin slides around instead of creasing. I am all over the place when I sleep, but as of late I have been trying more and more to sleep on my back.
3. Not wearing glasses (prescription and or sunnies)
We all know what we do when we don't wear sunglasses. We squint to protect our eyes from the sun and so we are able to see. You do the same thing if aren't wearing your contacts or prescription glasses. Have you looked in the mirror when you squint? You are forcing your skin on your face to crease and over time those can turn into wrinkles. So even on those days when you don't think it's that sunny, throw on the sunglasses. Plus, they provide additional sun protection for the most sensitive skin on your face.