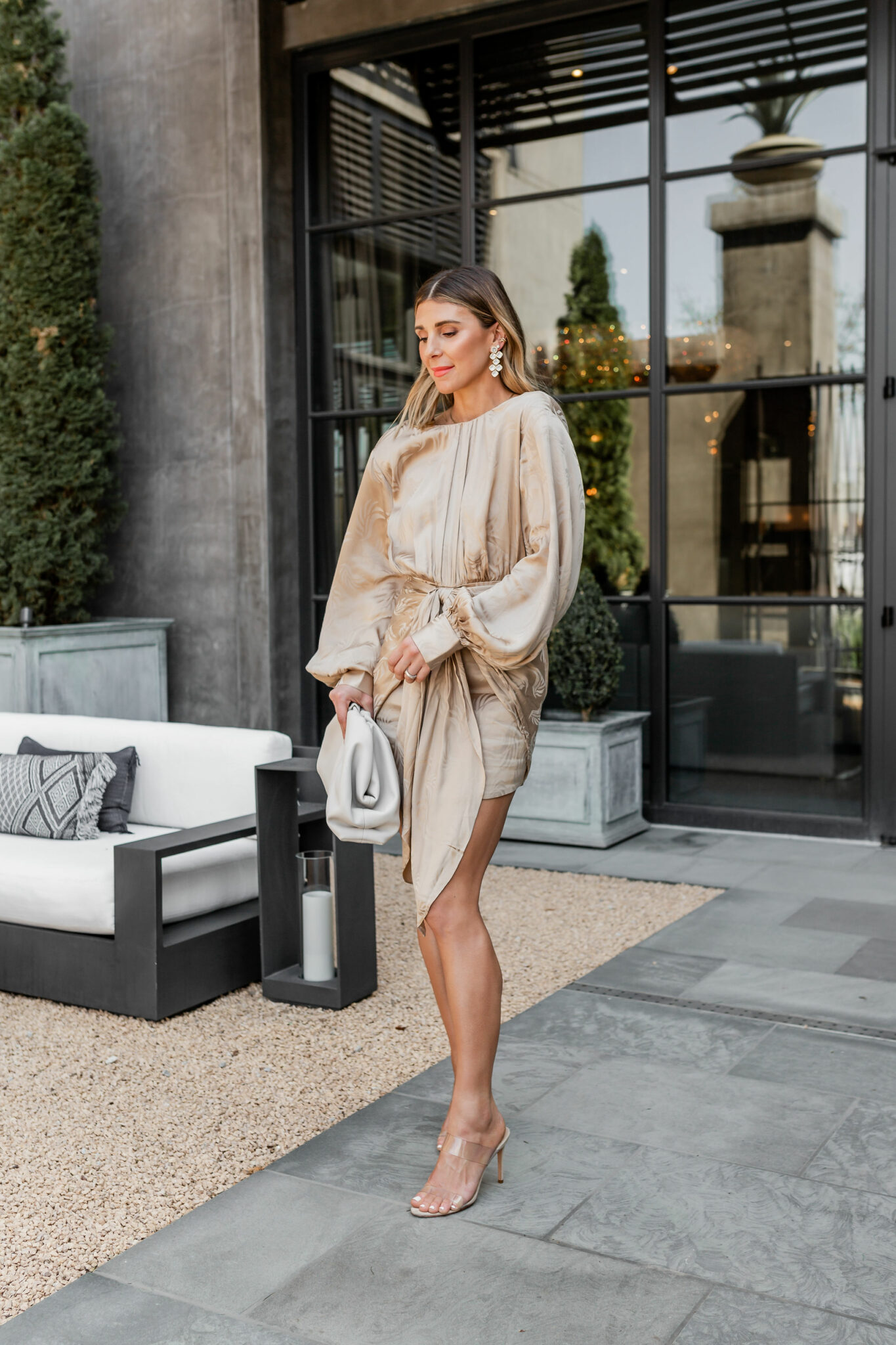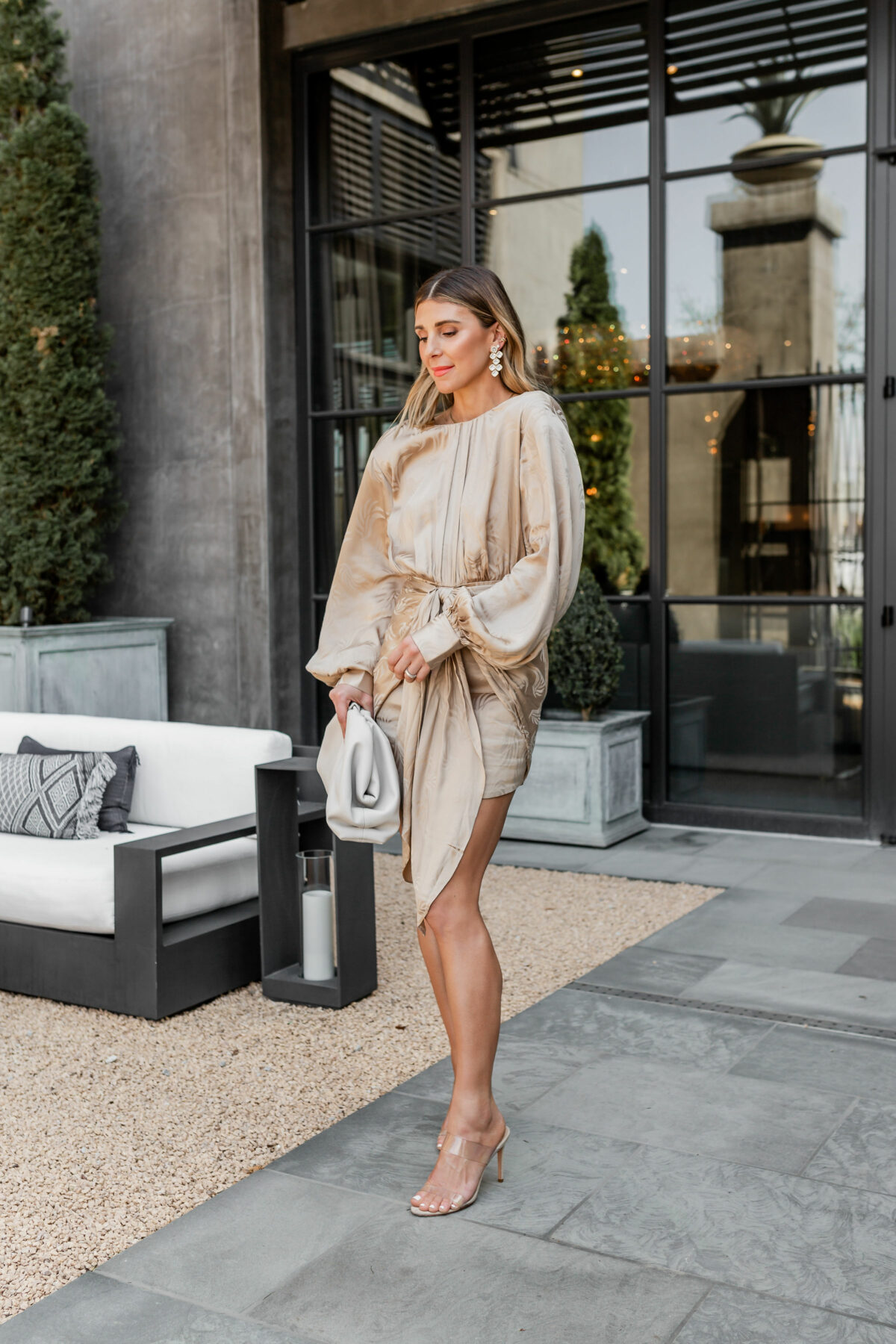 Spring is ALMOST here in Kansas City which means wedding season is on the horizon! I love this time of year not only because of the weather and budding trees, but I can always feel excitement in the air. For summer break, festivities and new outfits. Wedding season definitely falls within that bucket including bridal showers, bachelorette parties and ultimately the big day.
It can be really intimidating searching for dresses, especially when you're a wedding guest. The style dress you pick really depends on the wedding season, location, and formality – so there's a lot to consider! Thankfully, retailers understand this dilemma and have focused more and more over the years on building a stellar assortment for those in need. One of the retailers with the best curated "wedding guest" shop is Nordstrom. They continue to have the best assortment of dresses and accessories suitable for a wide variety of wedding guest needs.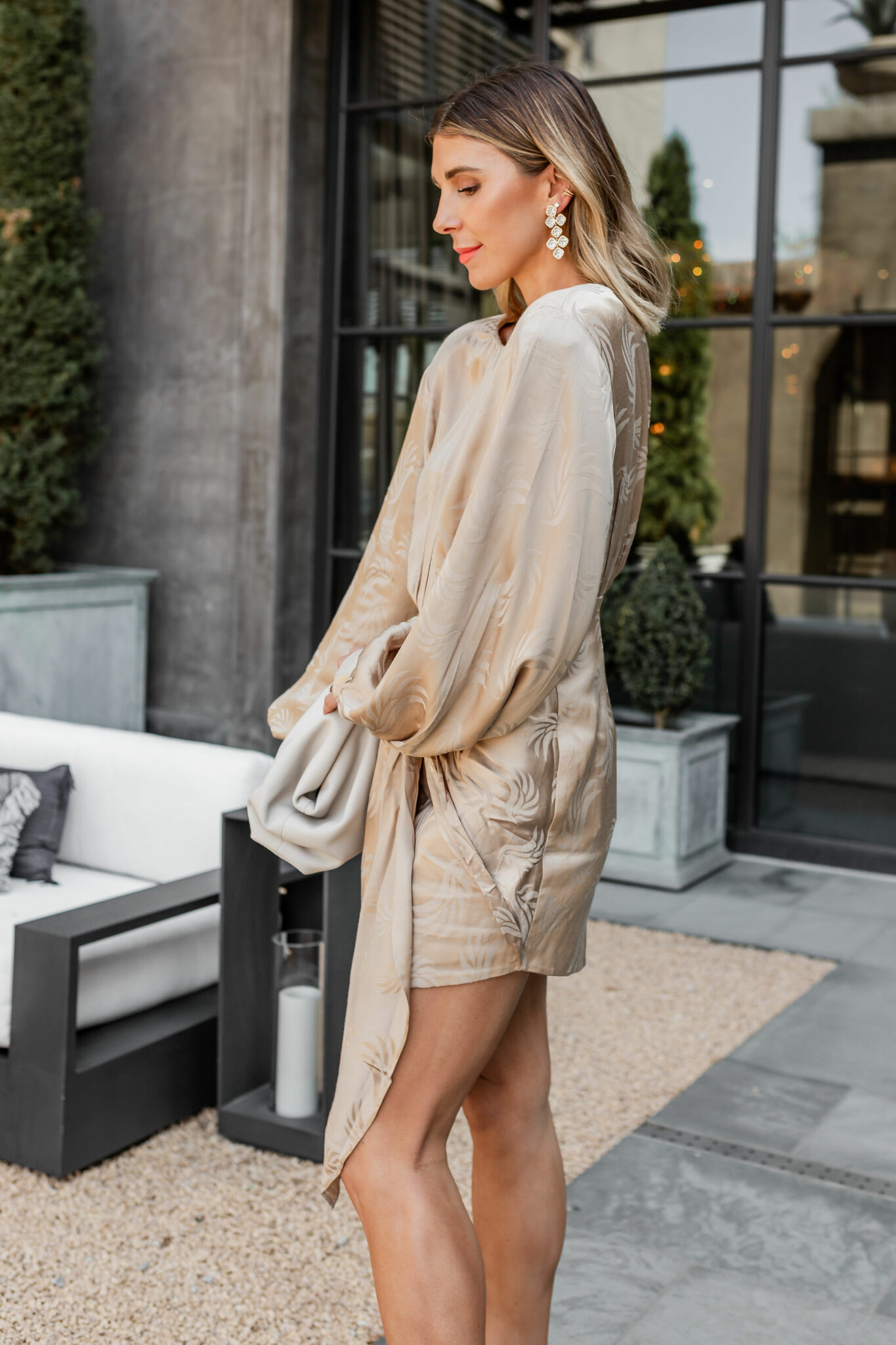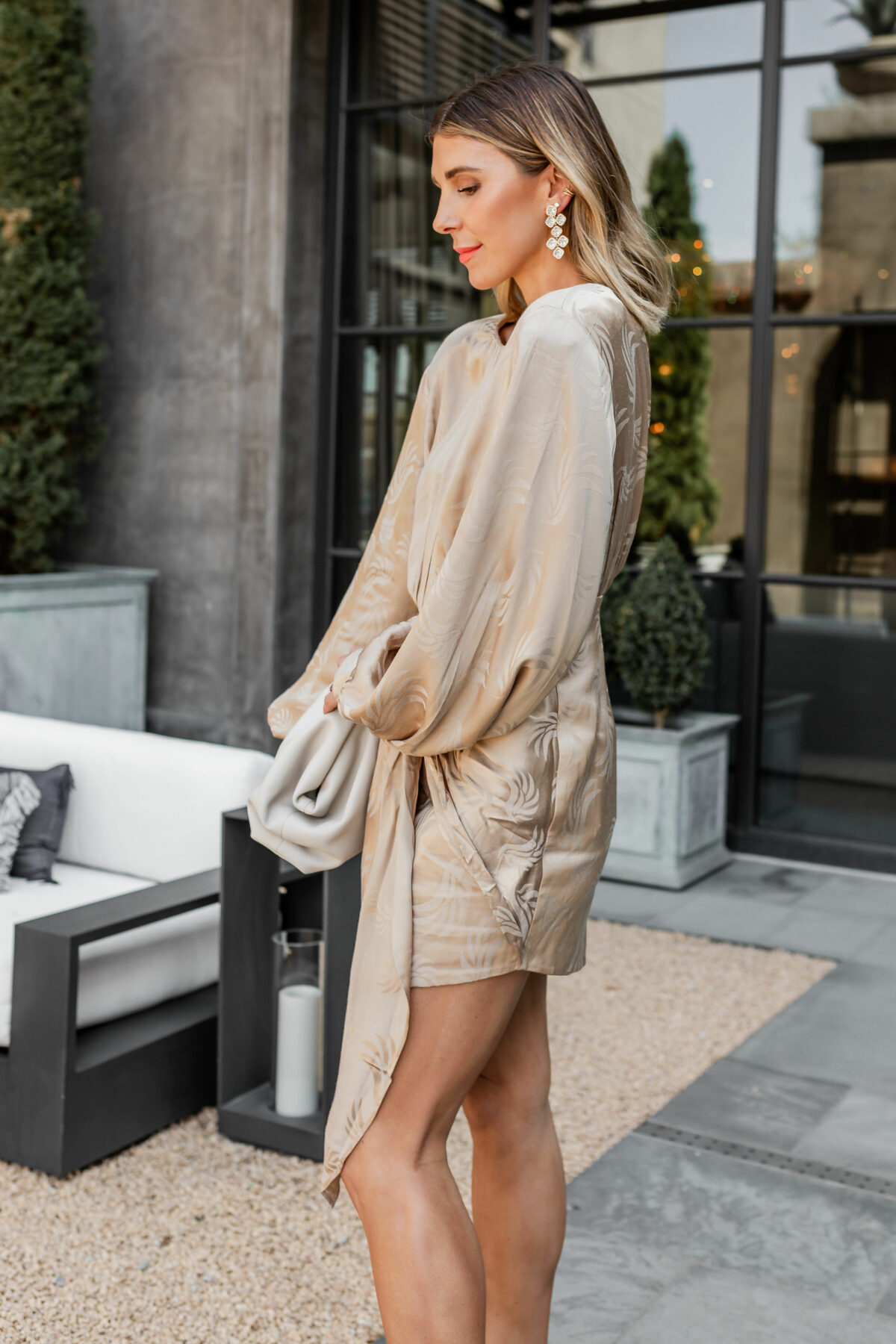 dress (wearing size 2) // shoes // earrings // lipstick (lost cherry shade) // bag
Being a lover of neutrals, my first pick was this patterned long sleeve mini dress. Paired with killer heels and a great bag, it's a show-stopping look that really could work for many different weddings. Mix it up for a second, more casual beach wedding with flat sandals and great sunglasses. Spicing things up a bit, I was drawn to this asymmetrical dress. The vibrant color and fabric are totally gorgeous making it a very unique style and dressy enough for wedding festivities. Love the dress paired with these heels and bag for a complete, wedding-ready look.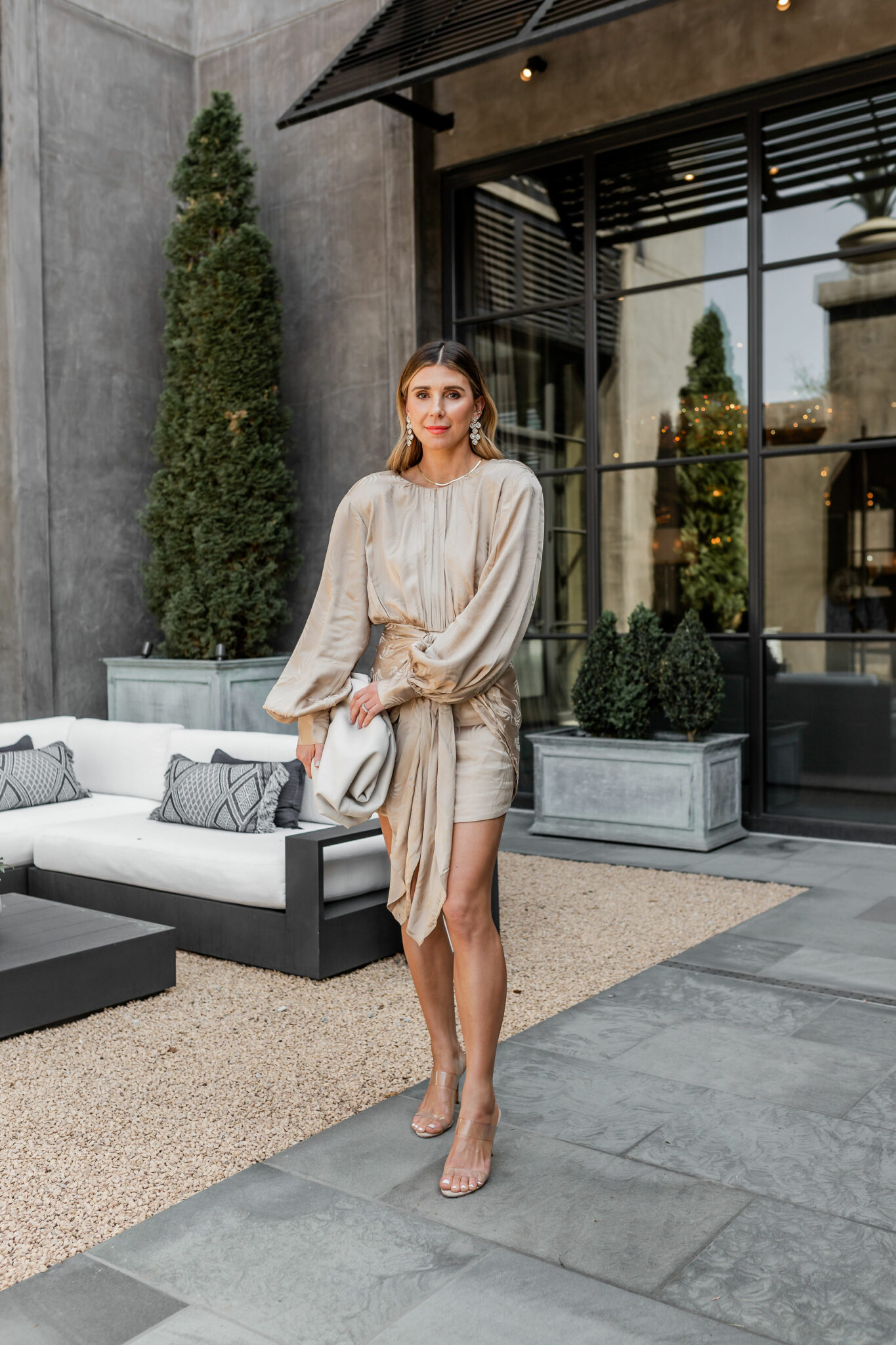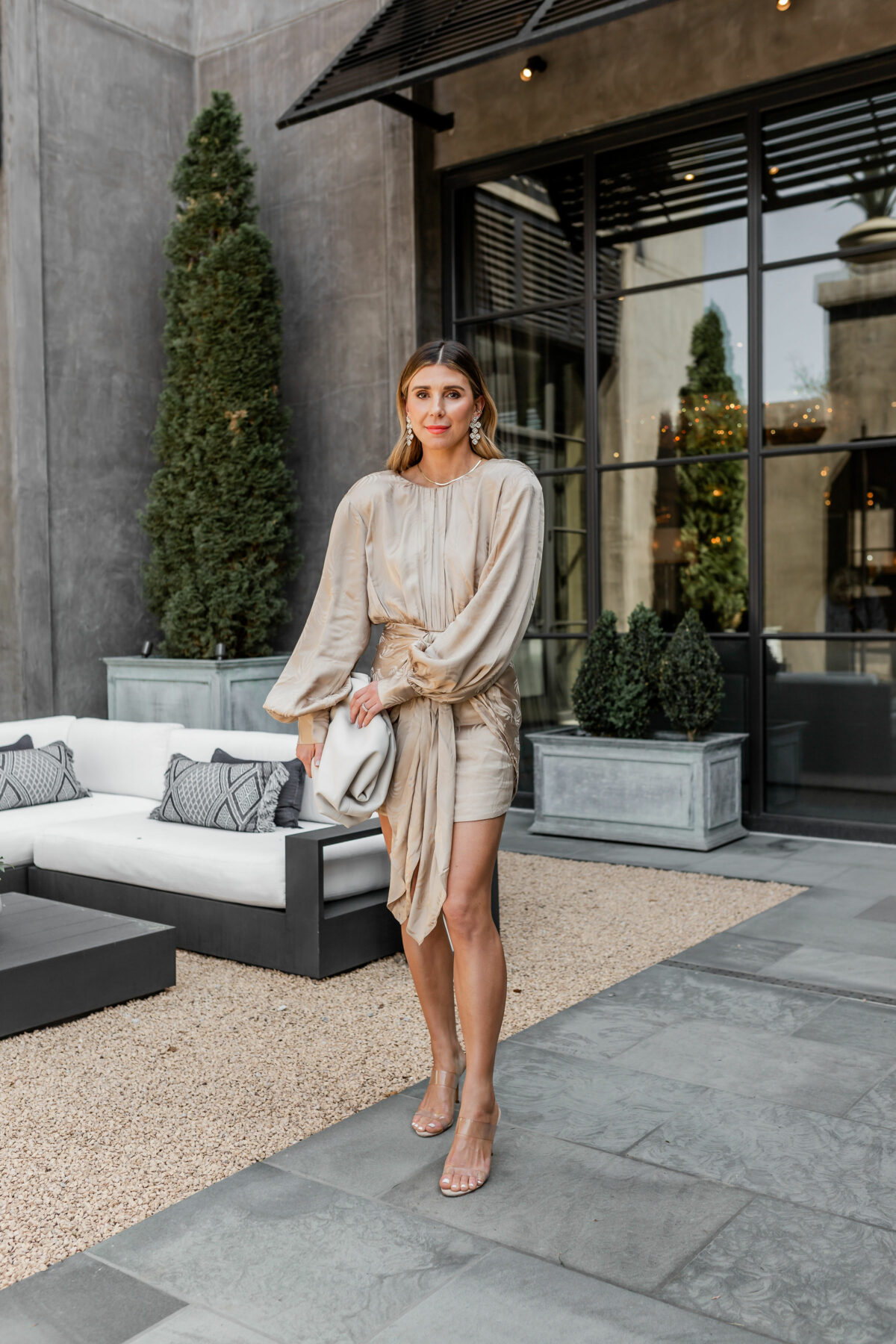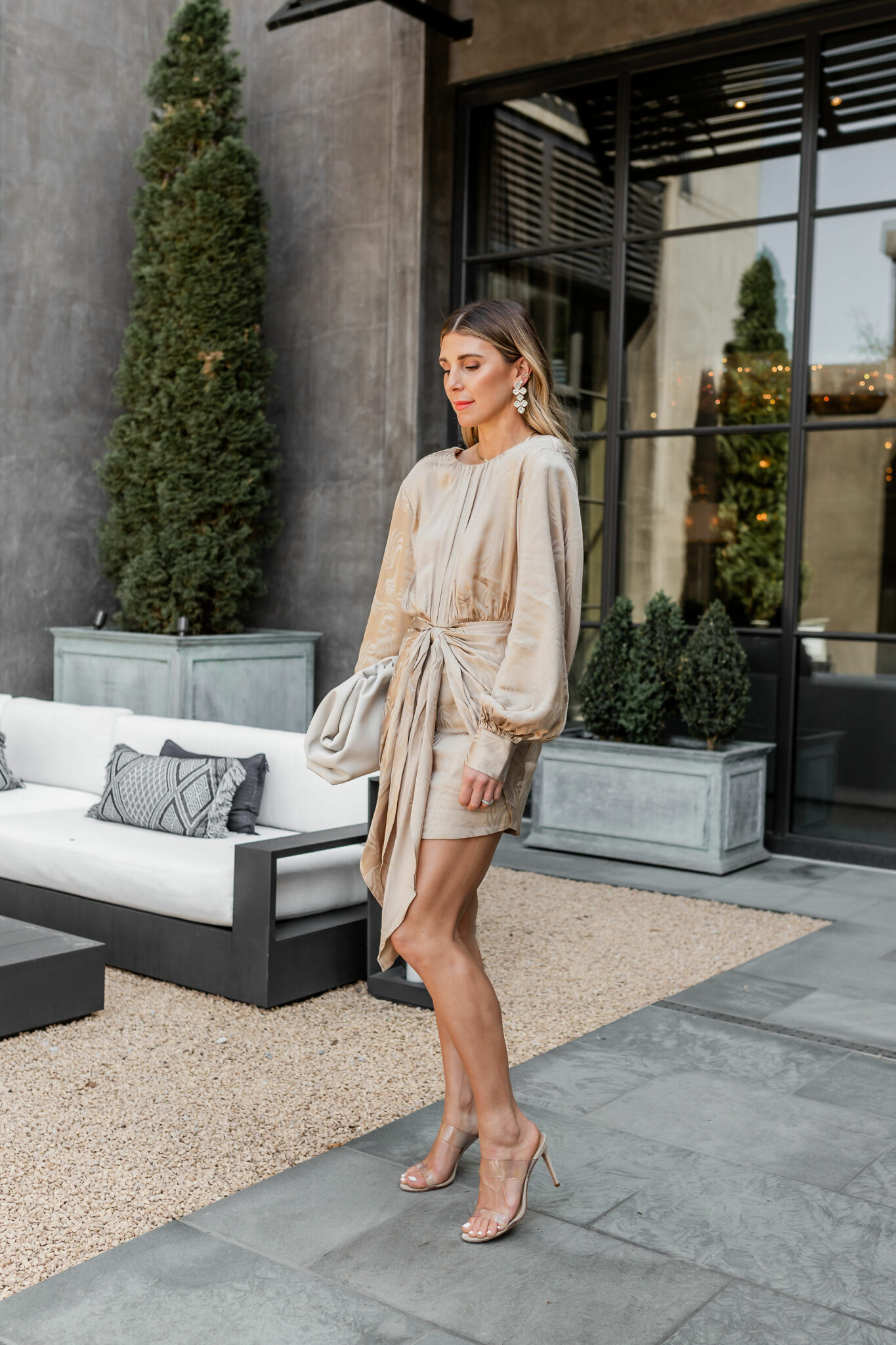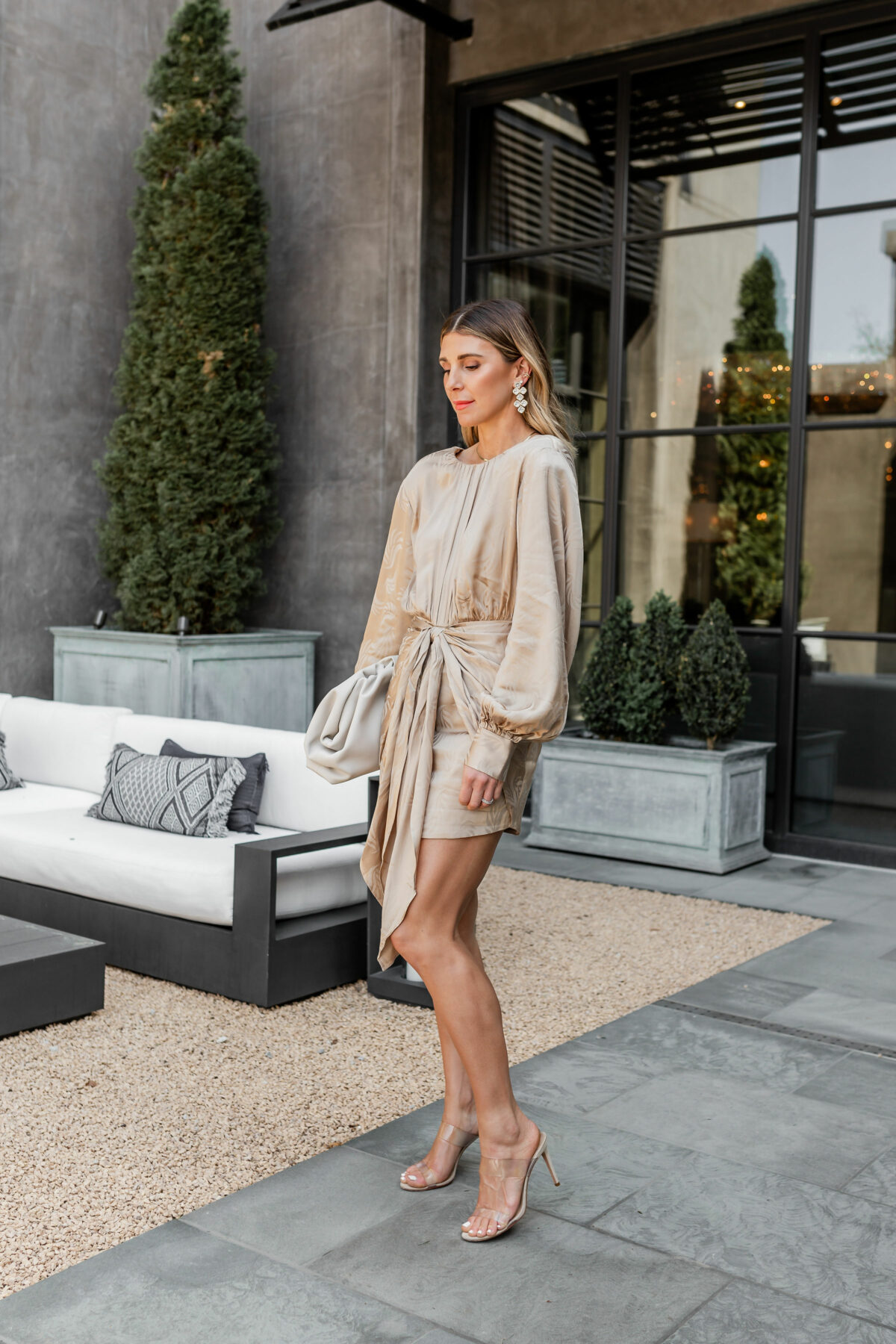 If you're needing some help finding an outfit that will make you feel confident and ready to have some fun, I've got you covered. Here are my top wedding guest appropriate picks from dresses to accessories!
Thank you always to Nordstrom for sponsoring this post!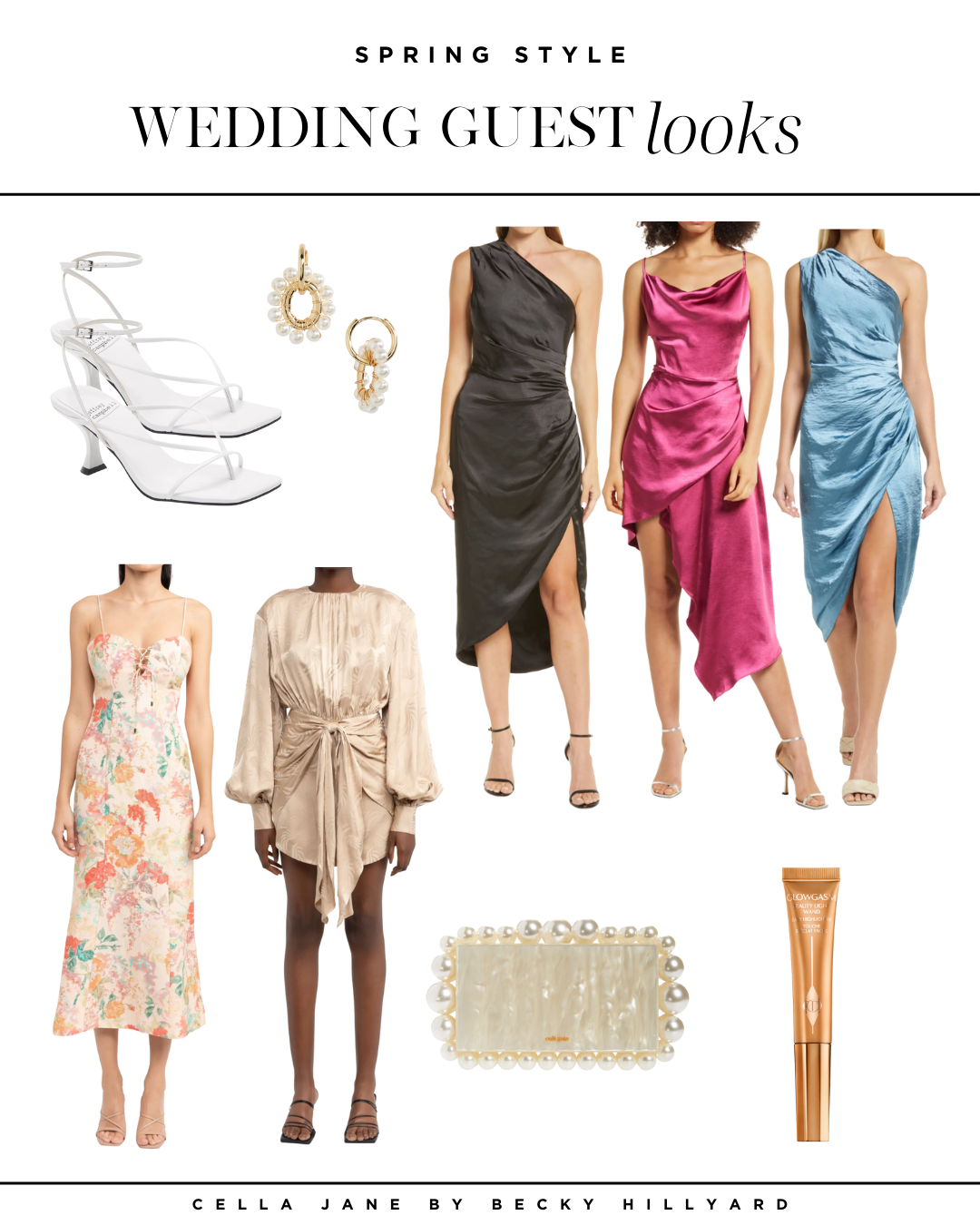 Sandals // Earrings // Black dress // Hot pink dress // Blue dress // Floral print dress // Champagne dress // Clutch // Highlight wand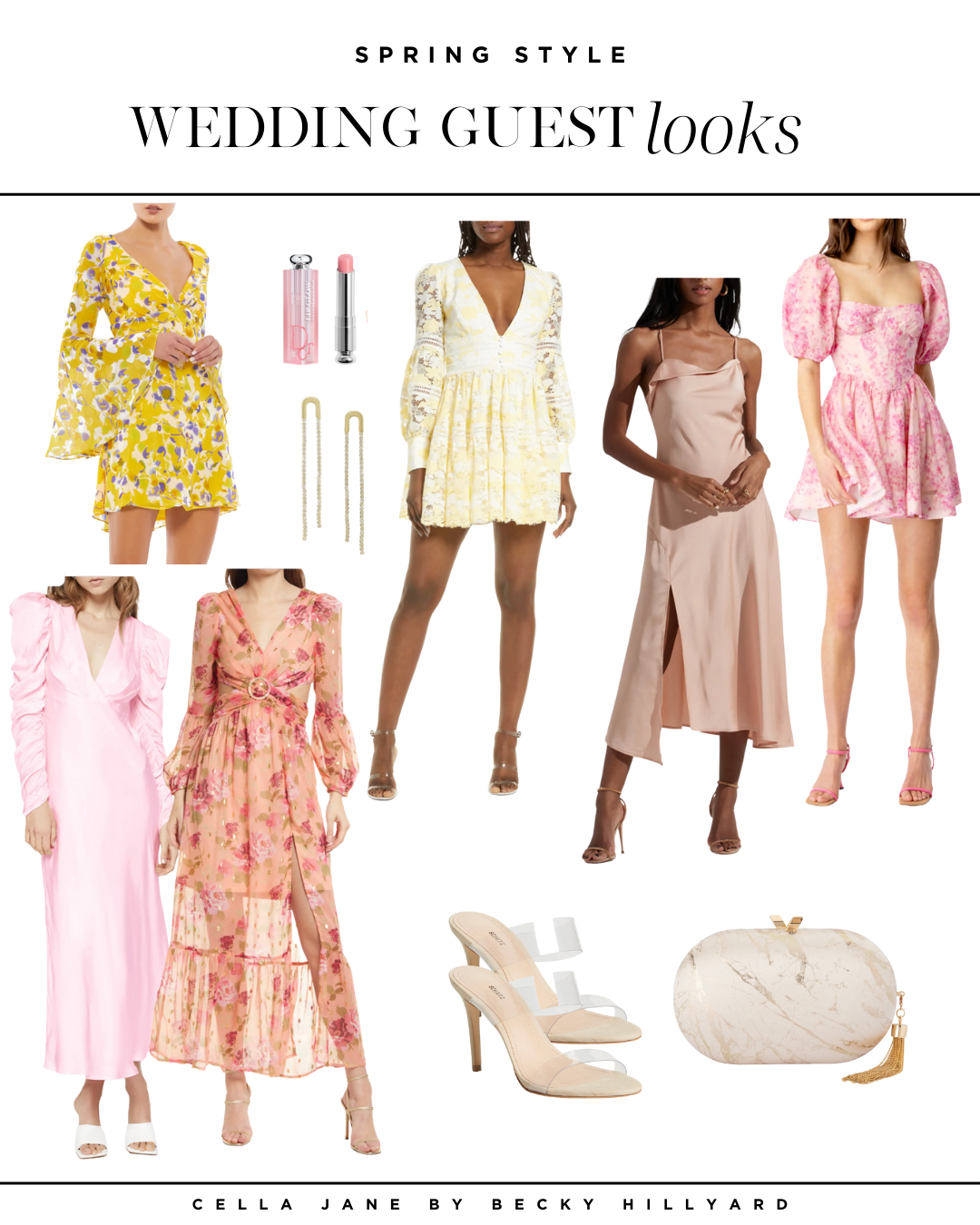 Bright yellow dress // Lip balm // Earrings // Pale yellow dress // Champagne dress // Floral pink mini dress // Long sleeve pink dress // Long sleeve floral dress // Sandals // Clutch
SHOP THE POST

A big thanks to Nordstrom for sponsoring this post!