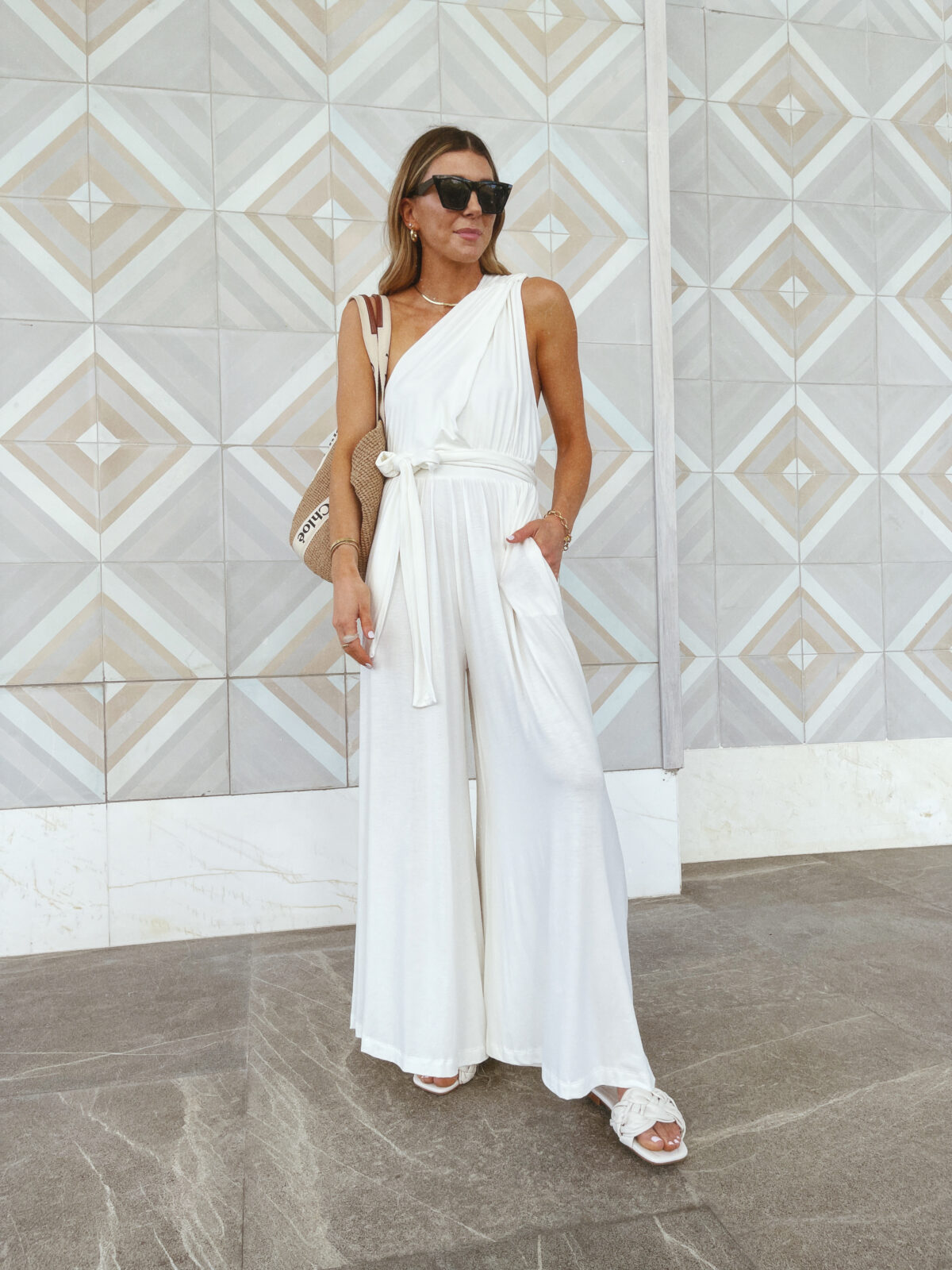 When we're on a beach vacation, I always prioritize outfits that are stylish, but more importantly that are comfortable and functional. Between the warmer temperatures and having the kids, I need to be able to comfortably move around and can't risk any wardrobe malfunctions. I've been really into color and patterns this season, but can't give up being a neutral lover at heart. With that said, I'll typically pack my suitcase with 80% neutrals, pieces I love and have worn before, and 20% color, stepping out of my comfort zone a bit!
My neutral loving heart just couldn't resist this latest jumpsuit from Nordstrom. After wearing a lot of black throughout the cold winter months, I'm ready to break out the summer whites and shed some layers. This piece caught my eye mainly because of it's comfort level and versatility! You can switch up how you tie the top making it super fun and different each time you wear. A jumpsuit is also perfect for a mom chasing kiddos! White woven sandals, sunglasses, and a great beach-inspired bag complete the look.
Nordstrom is always one of the first places I shop before the change of each season. They have the best variety of trends, price ranges and ship ultra fast in case I'm in a pinch for an upcoming vacation. I love that I can complete a whole outfit just from shopping with them. They also have the best customer service if you are ever needing help!
With spring knocking on our door, here are my favorite Nordstrom new arrivals under $150 that are perfect for spring and summer.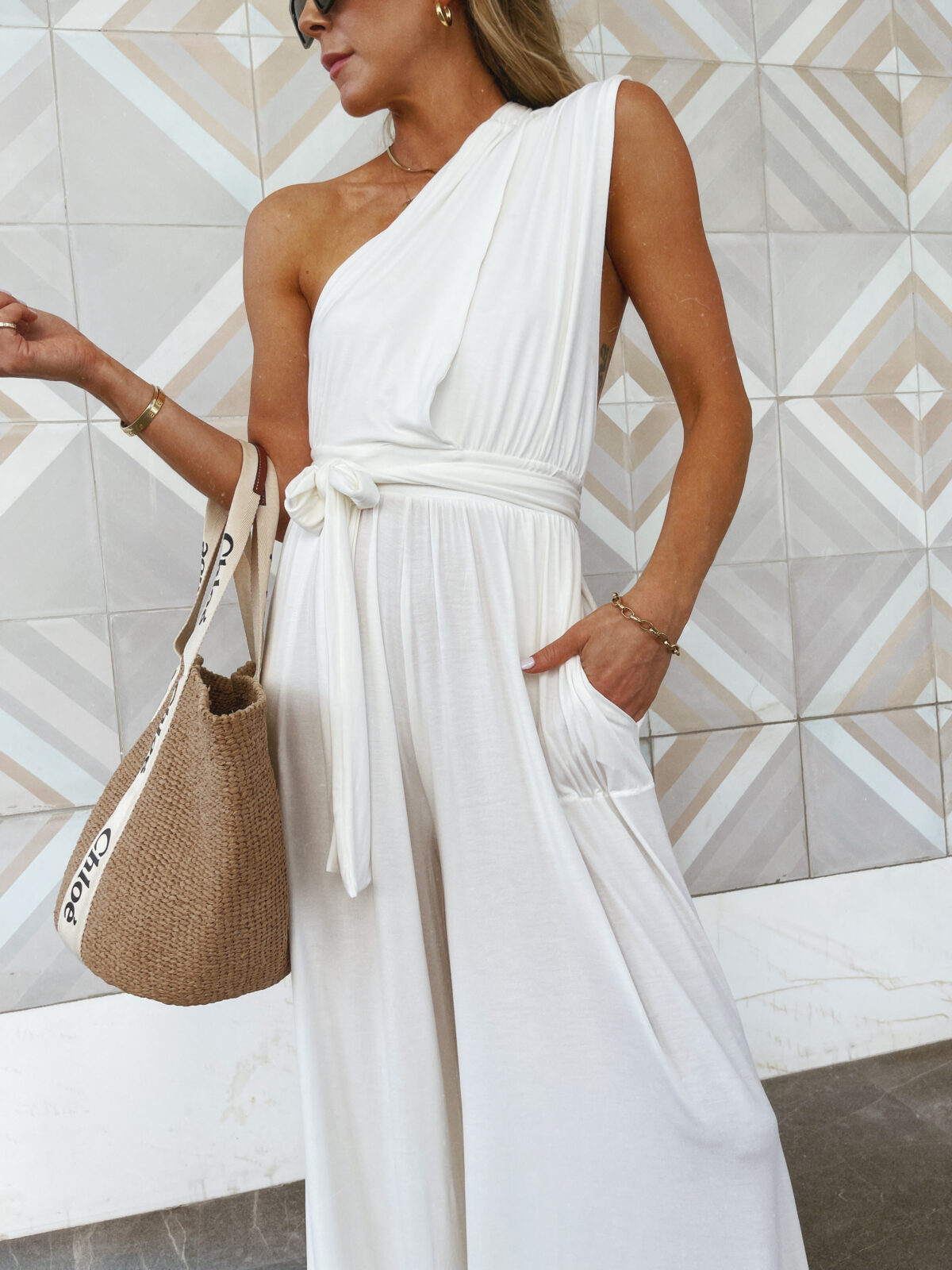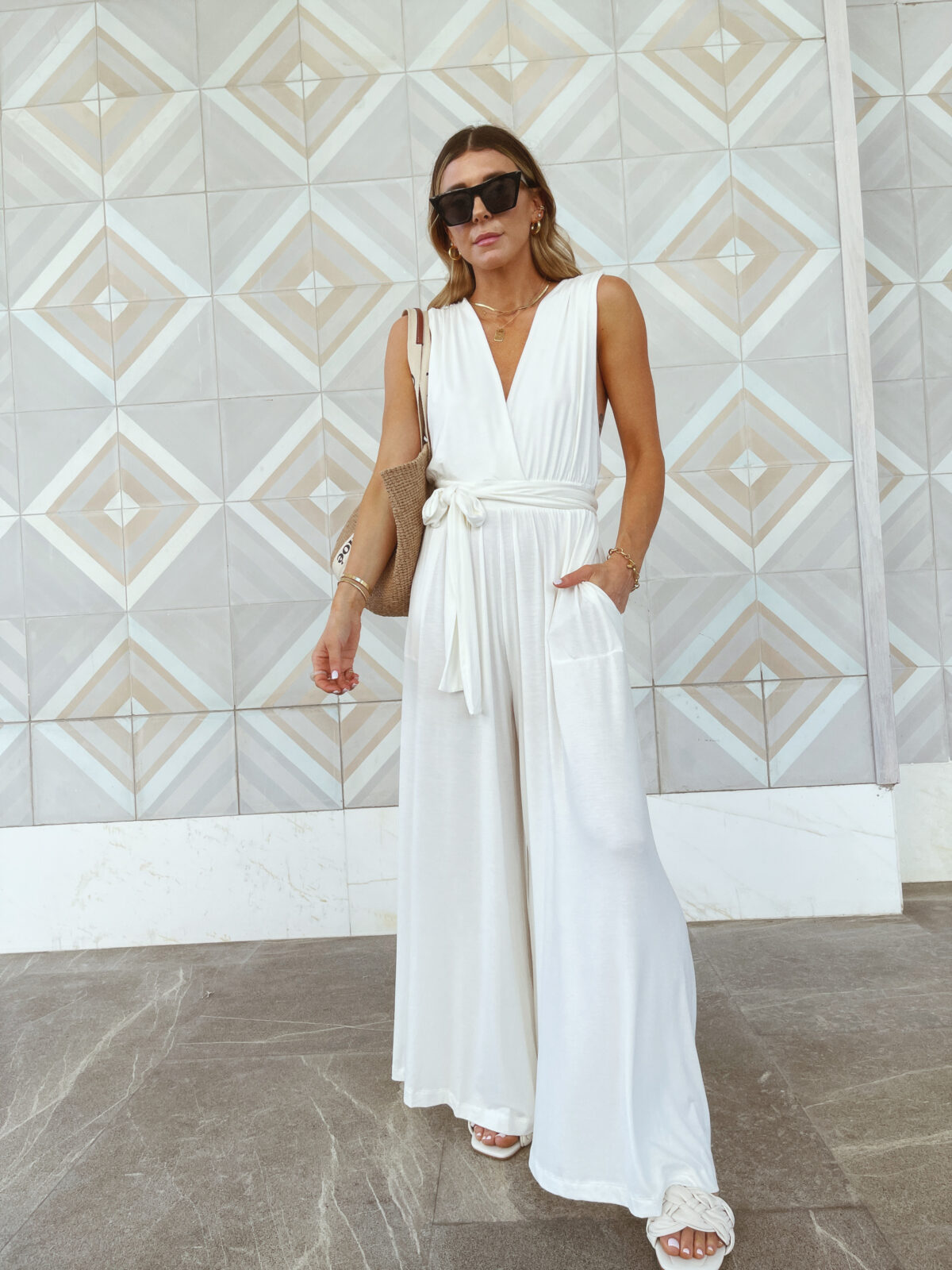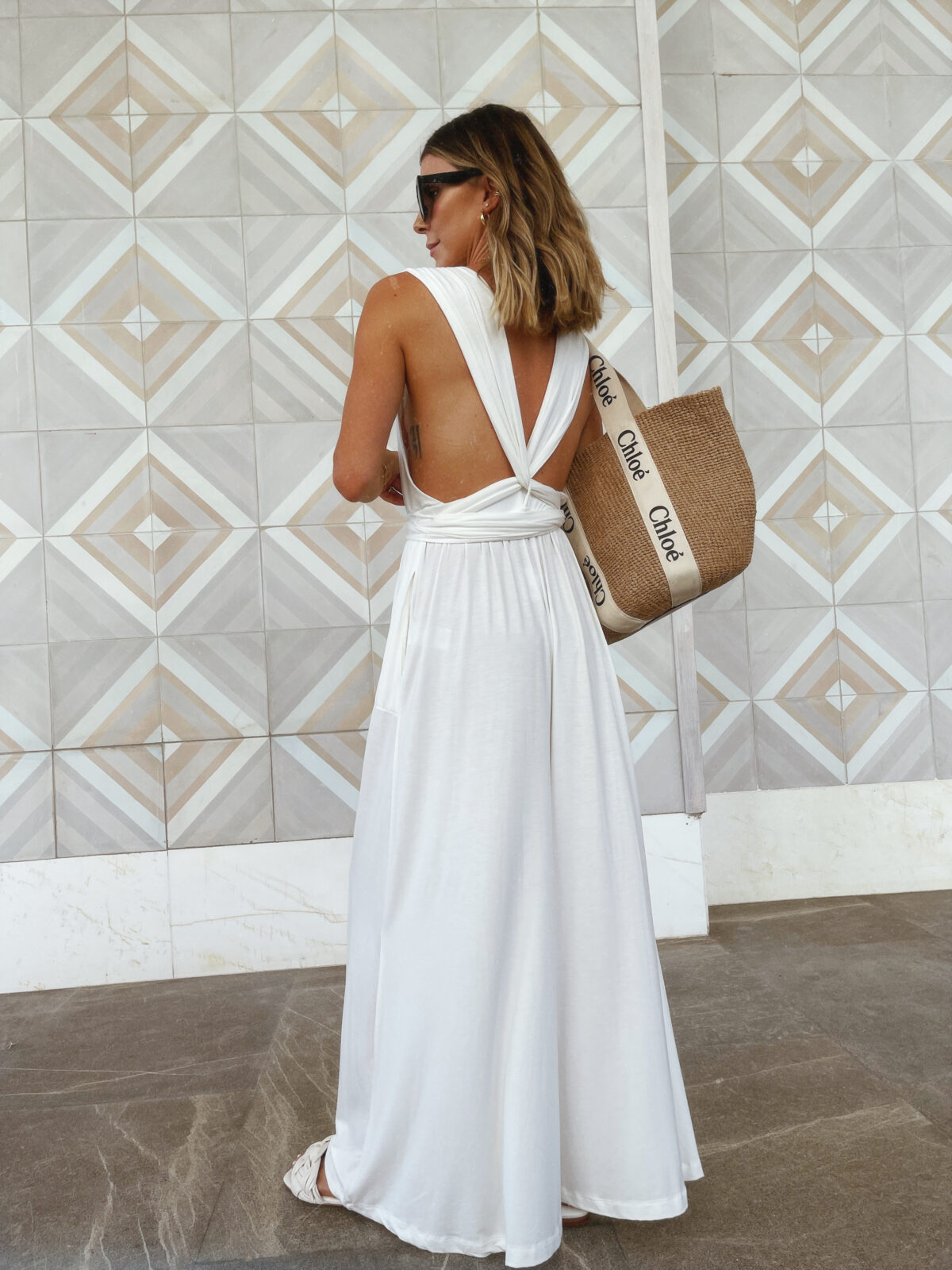 Dress // Sandals // Sunglasses // Bag (similar)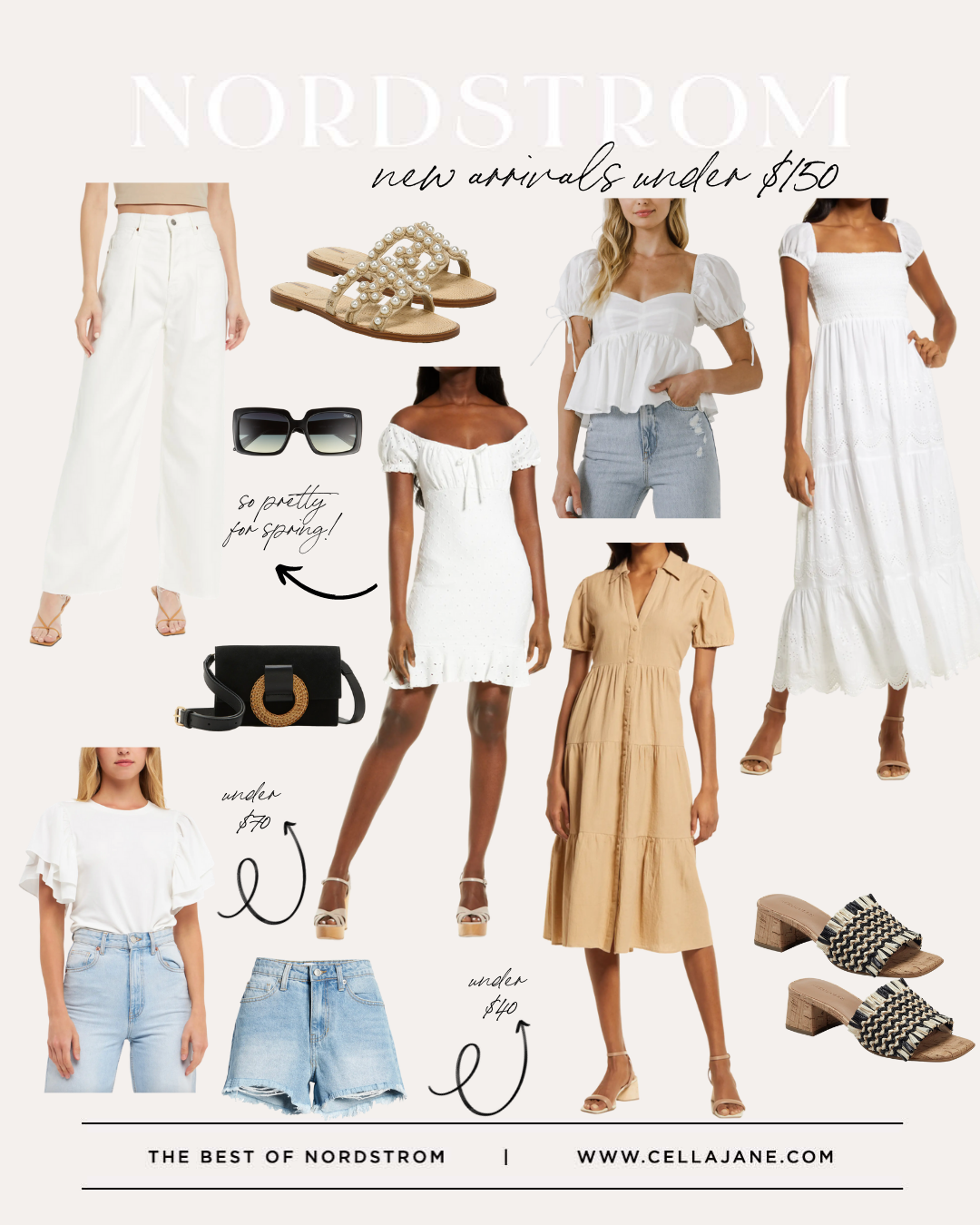 White jeans // Flat sandals // White sweetheart blouse // White maxi dress // Sunglasses // White mini dress // Tan midi dress // Heeled sandals // Black bag // White puff sleeve // Shorts
Thank you to Nordstrom for sponsoring this post!