When it comes to my hair, I like to keep it relatively simple and use products that help my style stay fresh between washes. Between the kids, blog to-dos and everyday chores, I don't get a lot of time to fix my hair everyday. I need tools and products that really work and won't damage my hair!
If you've been a Cella Jane follower for a while now, you know I love the T3 curling iron. It is by far the best, easiest to use and my waves really do last longer. I use a 1.25 inch barrel for loose, beachy waves. I typically will only curl my hair on day one after blow drying, so my loose curls will last anywhere between 2-3 days. Living Proof products have really been a game changer in my hair styles lasting. I will use their hairspray to set my waves after I'm done curling, and then the volume spray to give my waves a little boost. To preserve and refresh my style in between washes, I'll use their dry shampoo at my roots (tip: trying using at night instead of in the morning!) and the de-frizzer at my ends to tame flyaways and frizz. I love using their products because they smell so great and really are high performing. Between washes, I'll also use fun scrunchies, clips and sometime this hair wrap to preserve my style!
Did you know you can buy all of these hair styling products at Nordstrom?! Not only do they have the best fashion, but they also have an outstanding beauty department with some of my favorite products! If you're in a pinch, you can even order online or through the app and then pick up in store. Amazing and a total mom lifesaver.
If you're looking for a tutorial on the techniques I use to style, check out this reel on Instagram!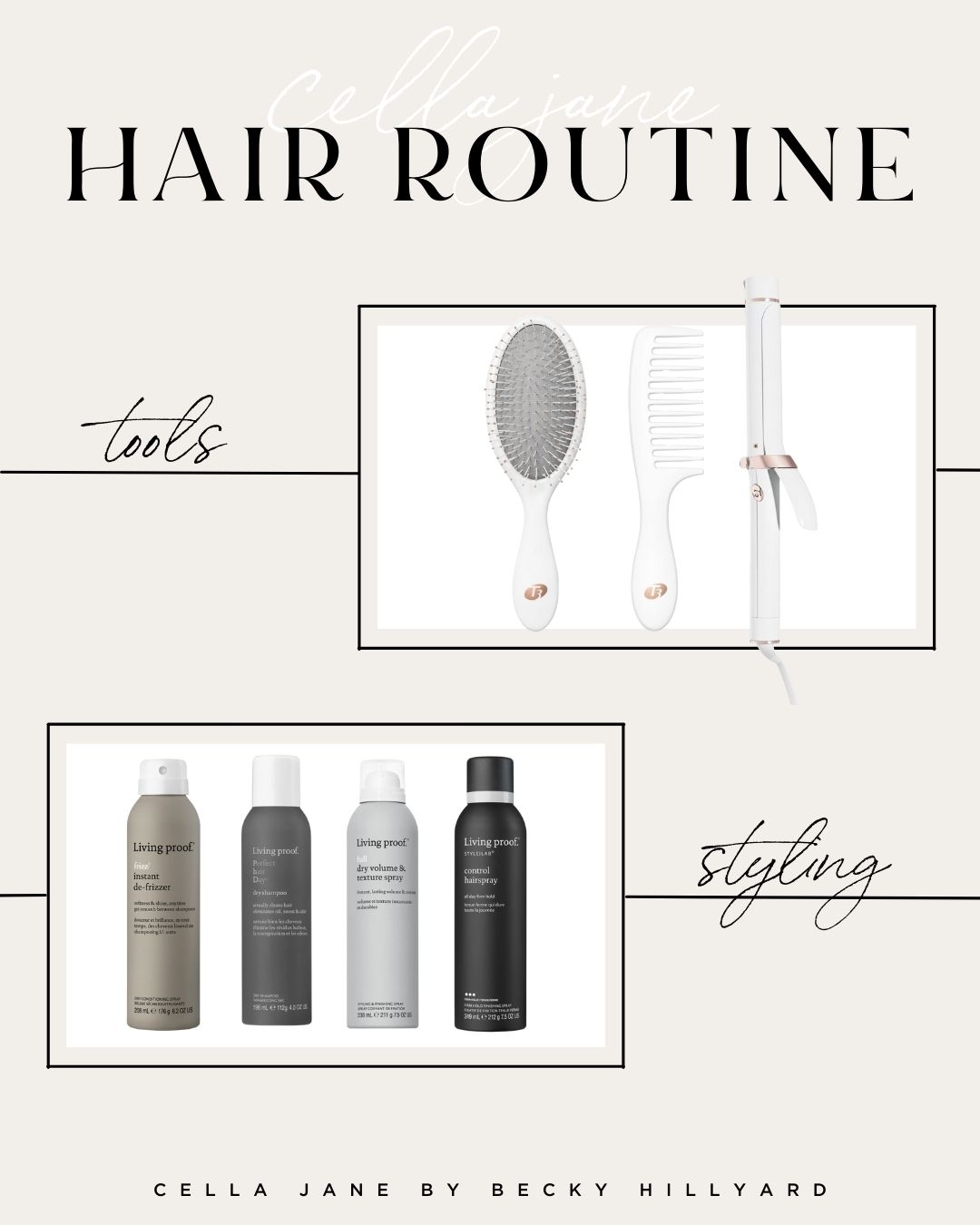 Curling Iron // Brush & Comb // Hairspray // De-Frizzer // Volume Spray // Dry Shampoo
Thank you always to Nordstrom for sponsoring this post!