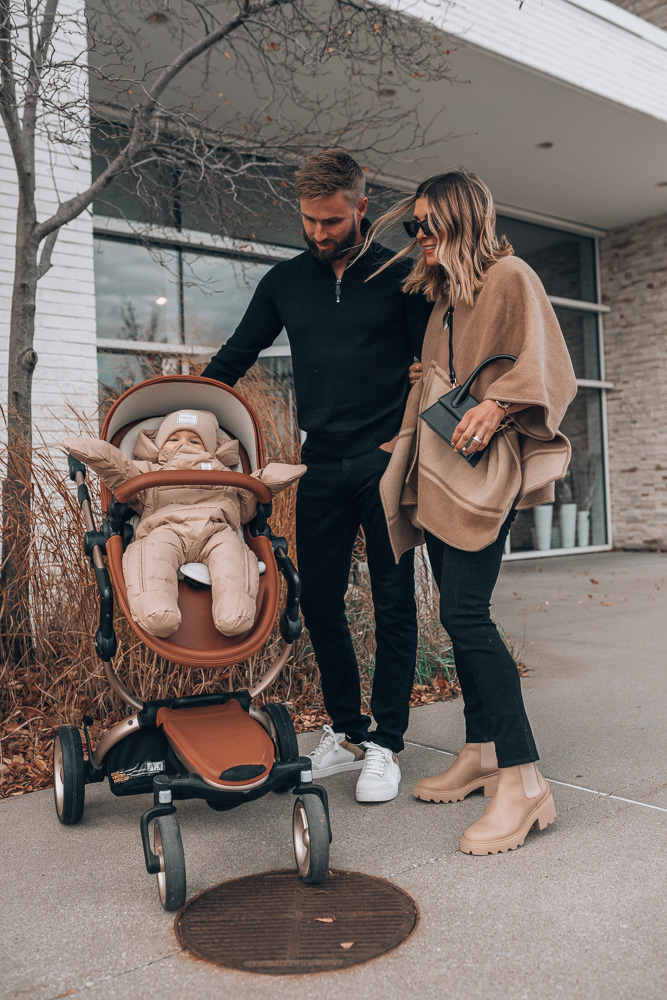 Hope you are all having a wonderful Friday. I've been getting some requests to share a splurge worth gift guide for our other halves, so that is what I am sharing today! As you know by now mytheresa.com is one of my favorite retailers and I love their huge selection of brands and the fact that they have Womenswear, Childrenswear and Menswear all on the site makes it such a wonderful and easyshopping experience.
Michael can be quite hard to buy a gift for- I think that is the case for most guys. He always tells me he doesn't want or need anything but I love giving gifts and he deserves something special! I think some of the best gifts are those which are practical and timeless. The ones which that Michael uses over and over again, like a good pair of sneakers, a wallet, socks, coats, travel accessories – the list goes on. I also LOVE buying him outwear; I feel like there are so many gorgeous coats out there for men and he wears them a lot so its easy.
I have put together a guide below with some of my favorites and some of Michaels that he has gotten from mytheresa.com over the years!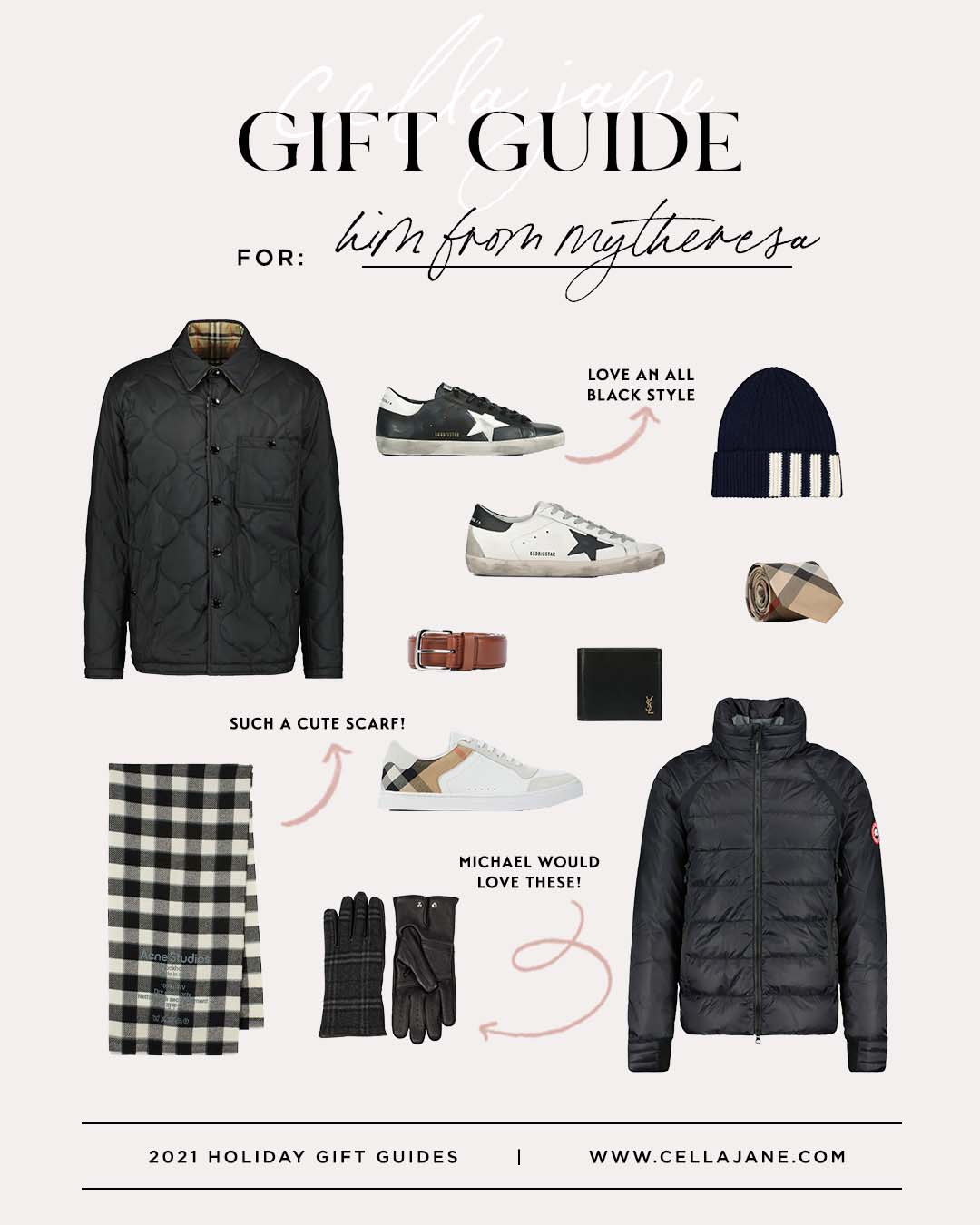 SHOP THE POST
Reversible jacket // Black sneakers // White sneakers // Beanie // Tie // Belt // Wallet // Scarf // Gloves // Burberry sneakers // Canada goose coat