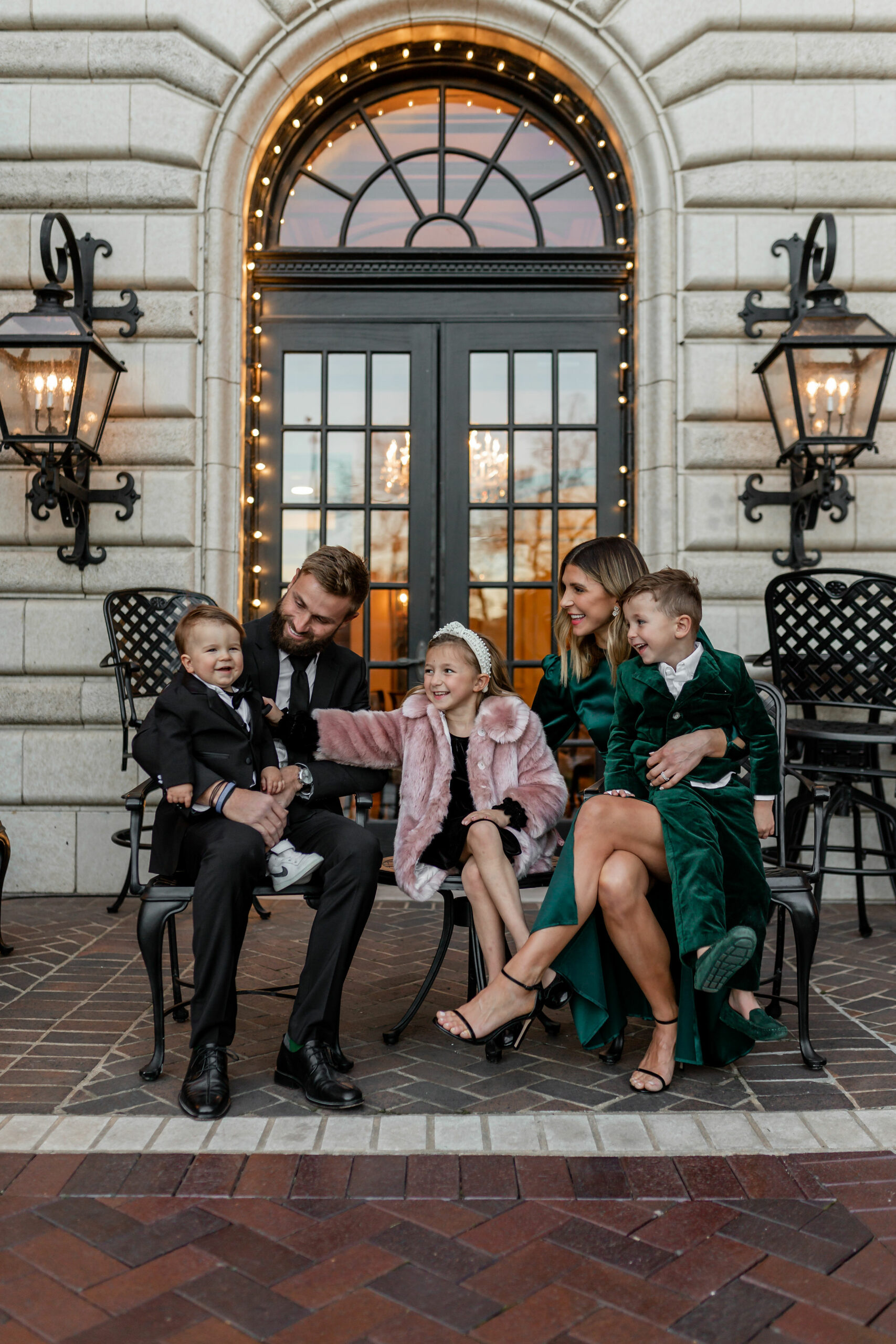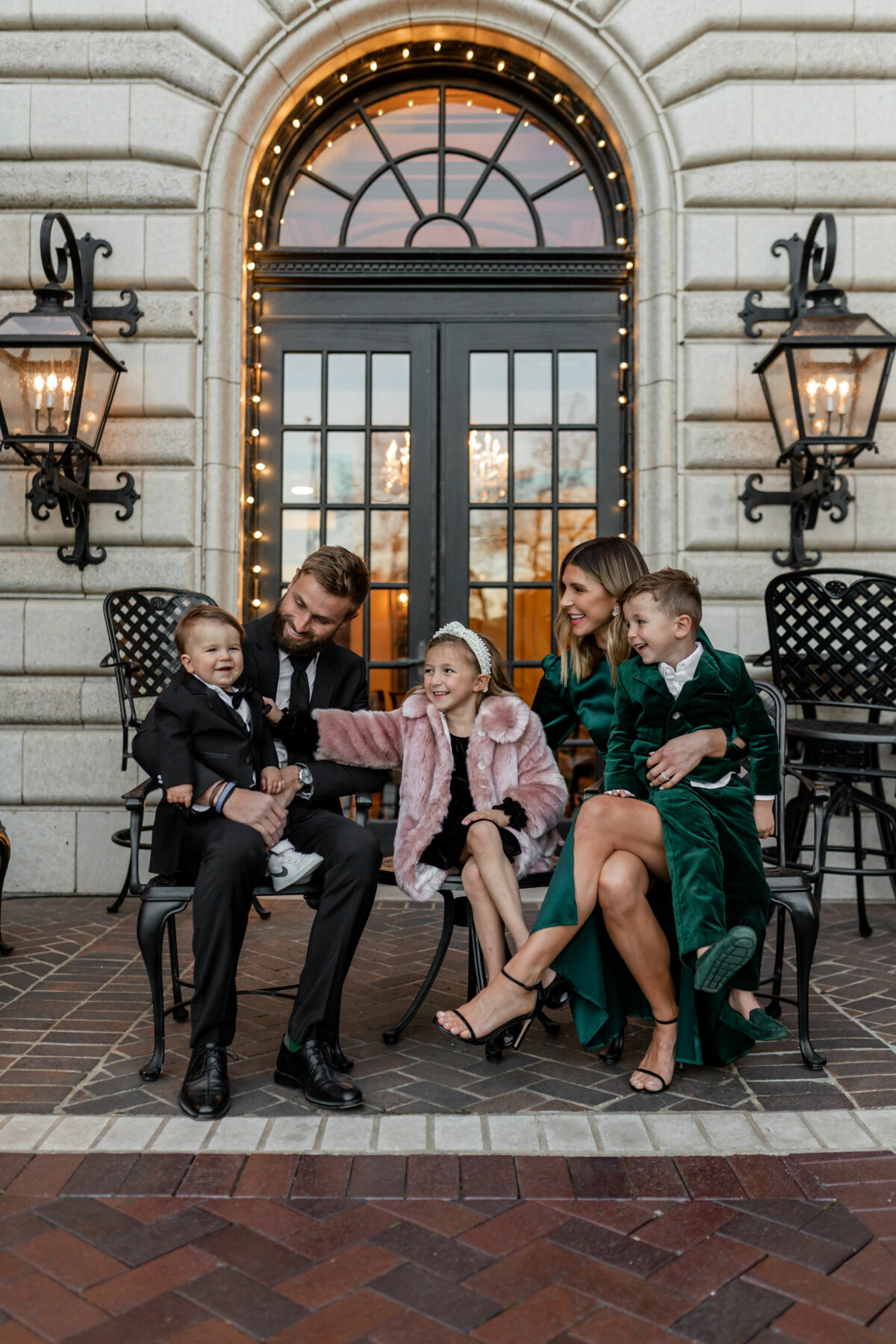 I love dressing up fancy for our family photos every year. The following year, I always love looking back at our card and cherishing that special moment during the holidays. With kids, you might only get one perfect photo, and then the rest are just organized chaos. Regardless, it's a tradition I'll keep organizing as long as my babies will allow it!
For this year's photo, I wanted rich gem tones to be the color palette against the beautiful downtown Kansas City hotel backdrop. I've been loving the evergreen color that's currently on trend for holiday, and found a gorgeous dress from Reformation to fit my vision.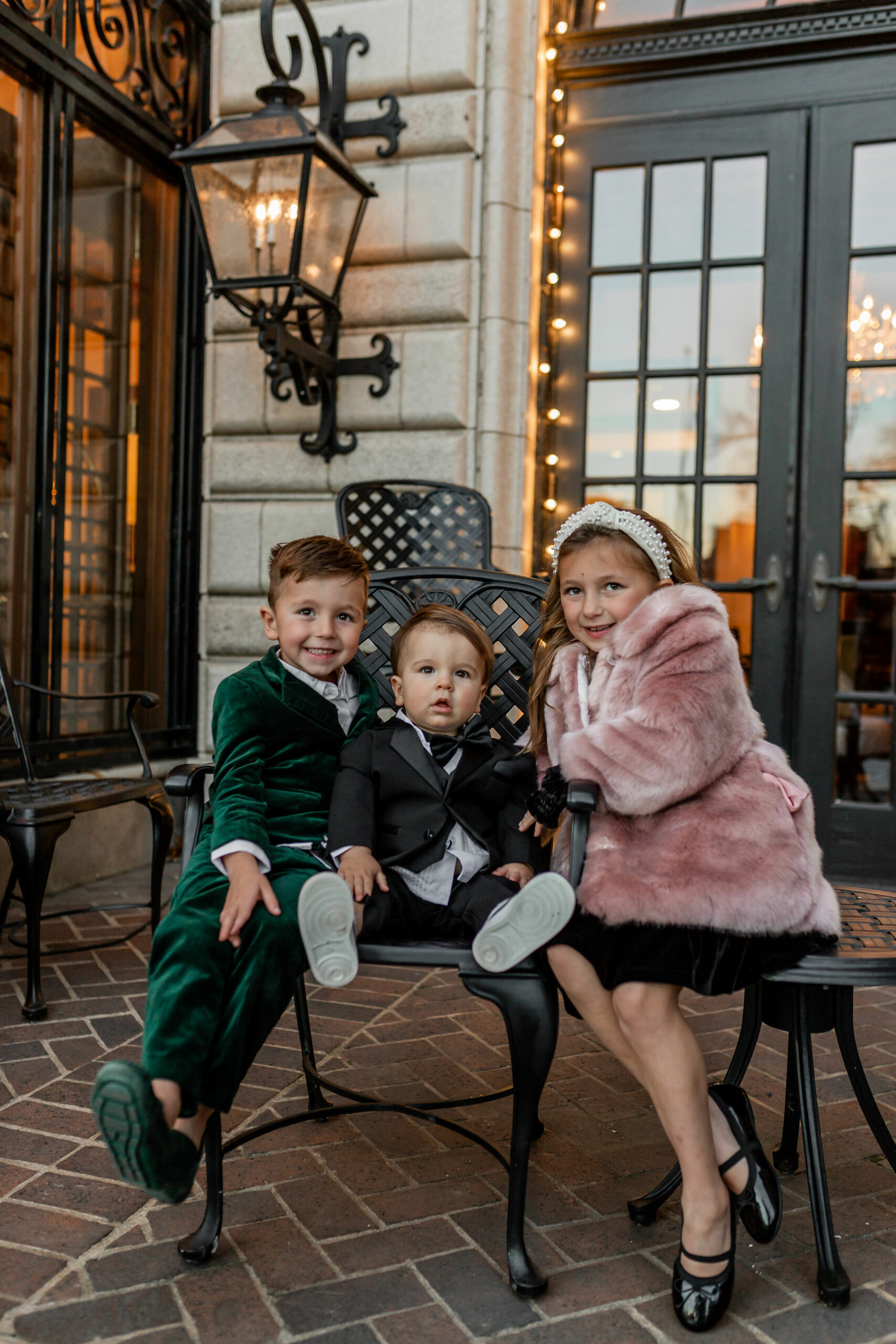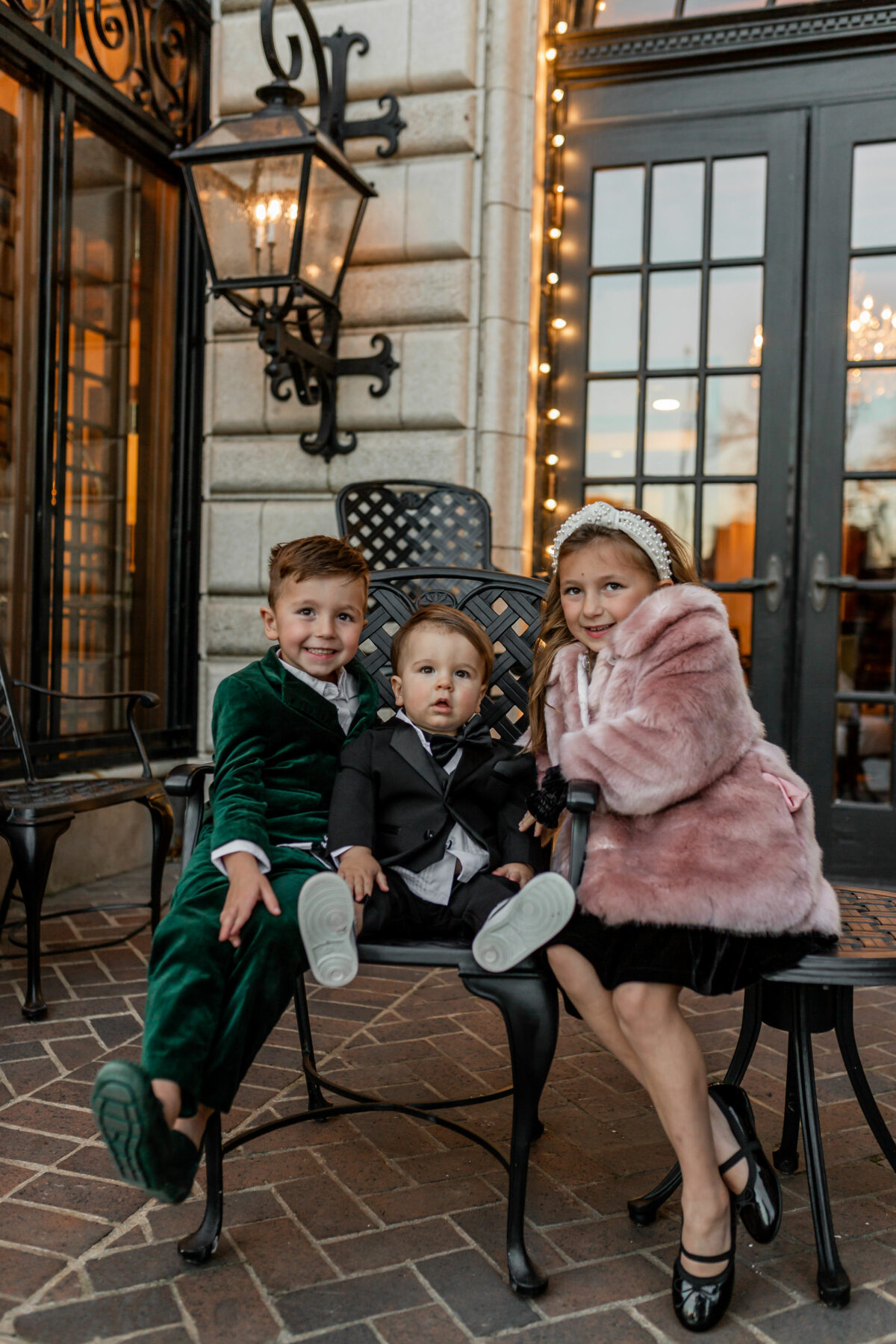 Here's how you can recreate each of our looks with some additional accessories!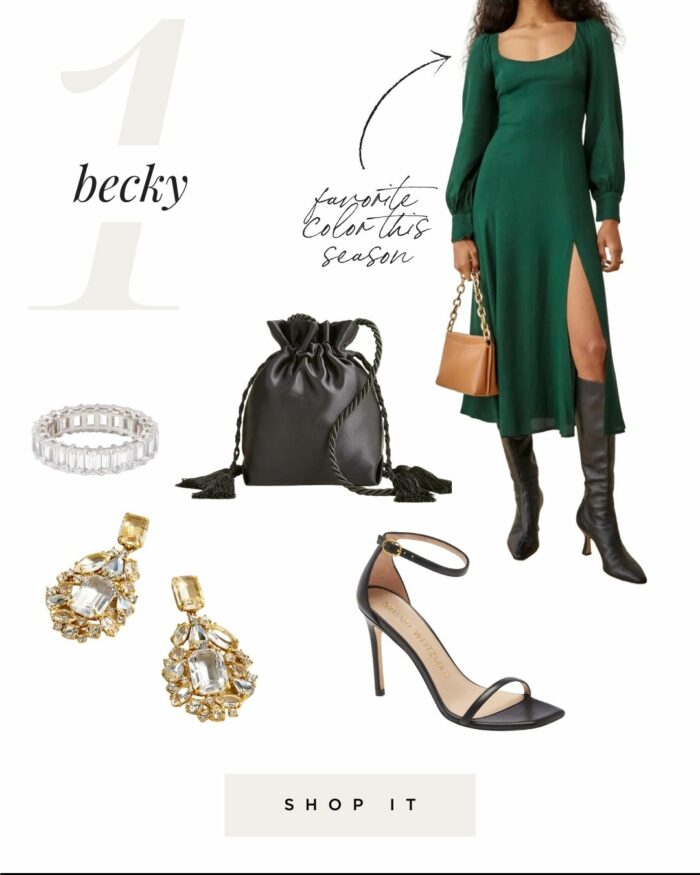 Dress // Shoes // Earrings // Ring // Handbag
Alternative Dress Options: One // Two // Three // Four // Five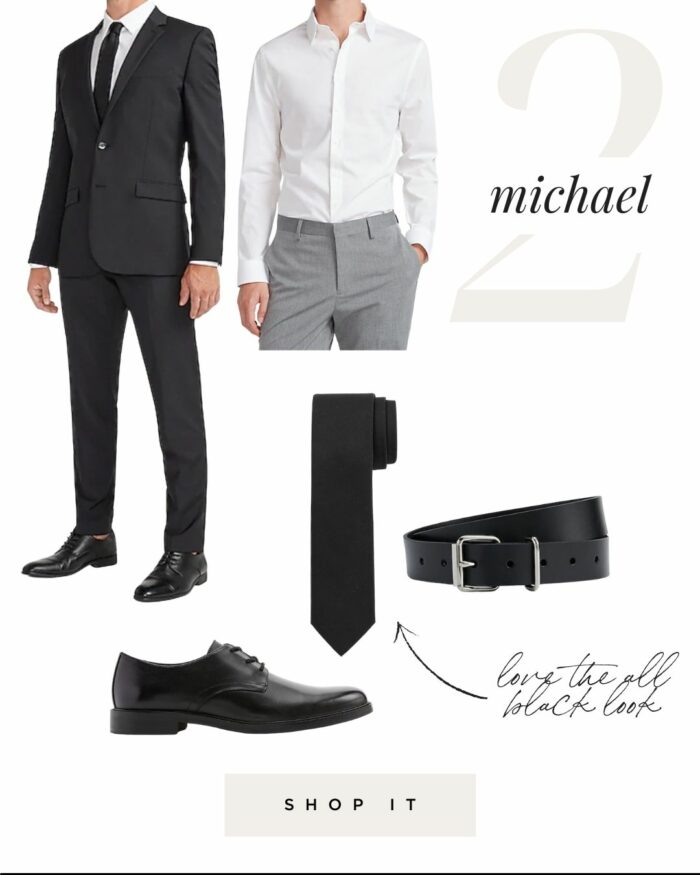 Suit // Shirt // Tie // Belt // Shoes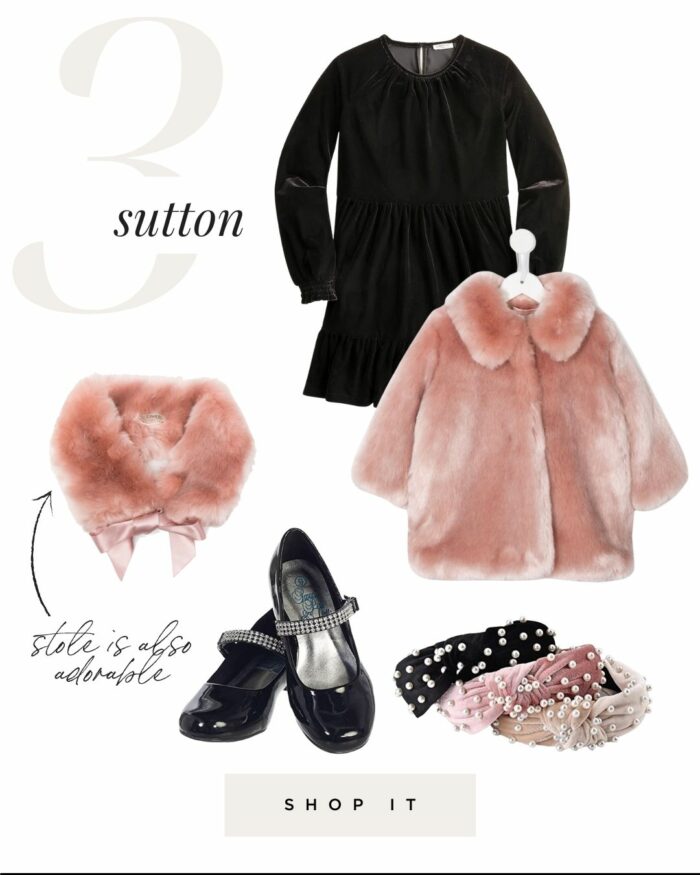 Coat // Dress // Shoes // Headband // Fur stole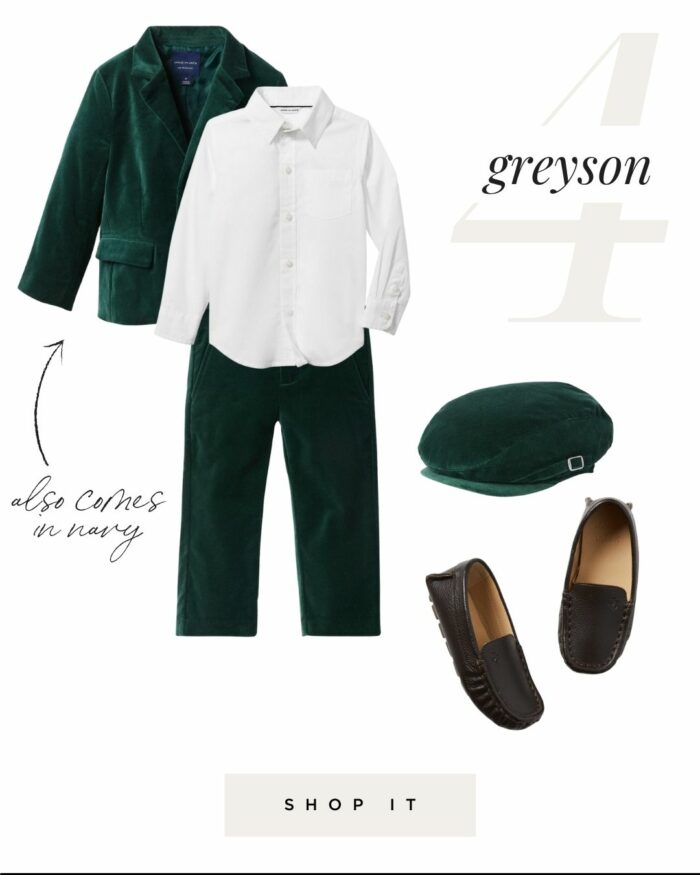 Blazer // Pants // Button Down // Loafers // Hat