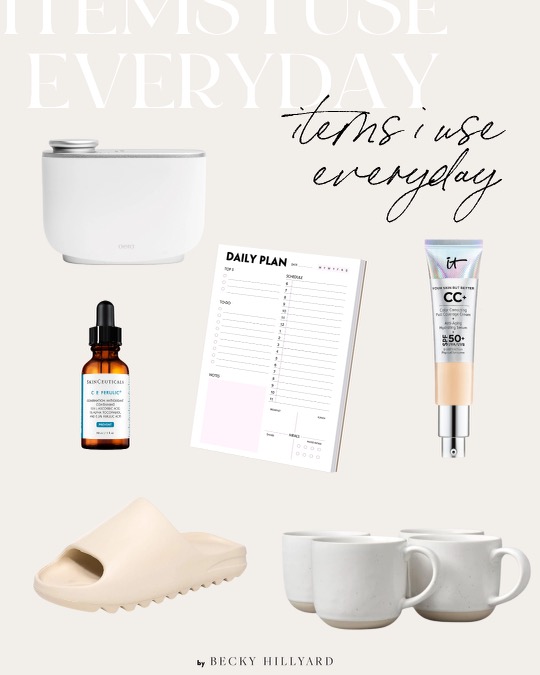 Diffuser This diffuser is constantly running in my house! It smells so good and really carries throughout the entire house!
Vitamin C Serum My moms number one recommended product! I have used this for years and really seen a difference in my skin!
Daily Notepad I always write down my daily to-dos and task needing to be done. I love to check off a list
ItCosmetics CC cream I use this as my foundation every day, It is the perfect amount of coverage and doesn't feel too heavy!
House Slides I can't recommend these slides enough, I wear them daily throughout the house and have several pairs now!
Fable Mugs I recently got these mugs, they match perfectly in my house! I definitely recommend trying Fable kitchen Items!
SHOP THE POST