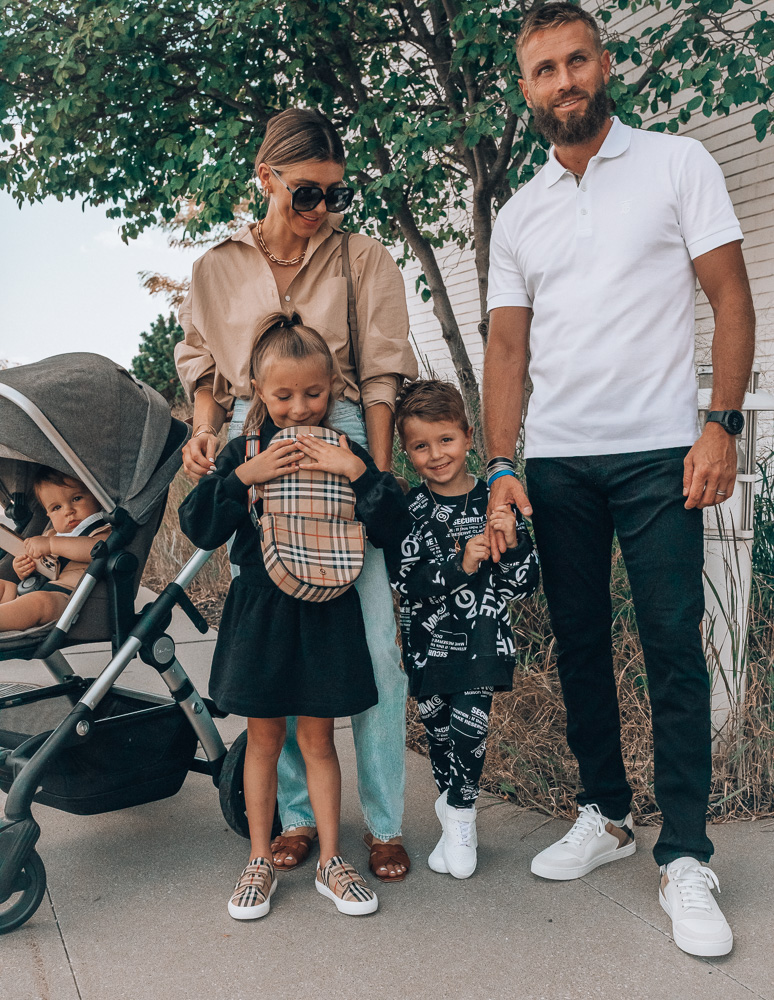 Every year before the kids go back to school, I like to shop with them for some new clothes. It gets them excited for the school year and it's great bonding time. I'll spend time with them either in store or online picking up some new pieces. It's so fun seeing what they pick out and how their styles change over time! One thing we always do is browse one of my favorite retailers, Mytheresa, for some high end designer pieces that are perfect for the first day of school or picture day.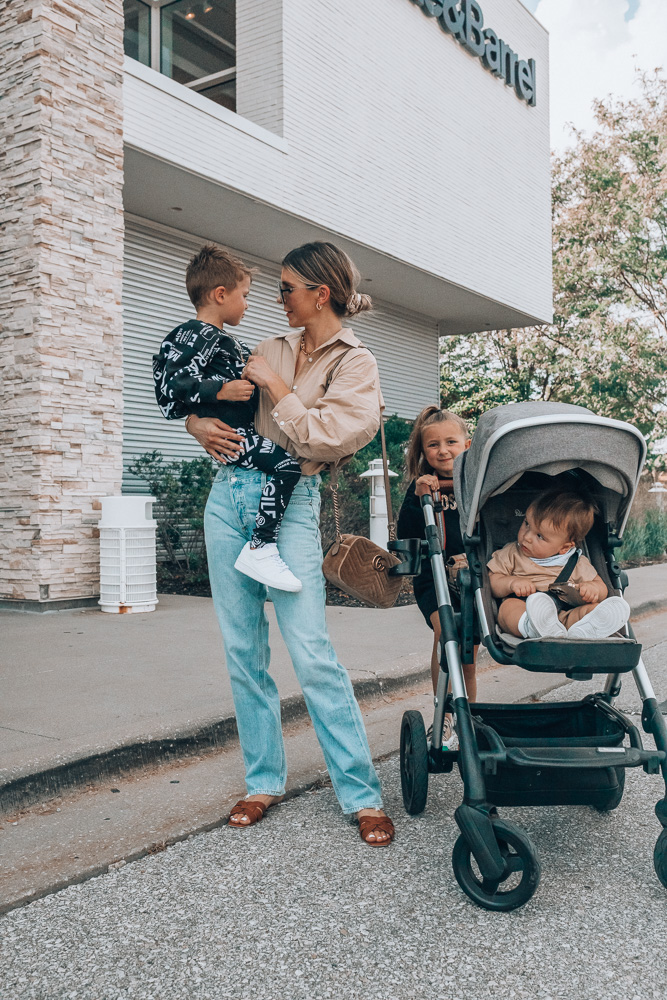 I love that I can shop for our whole family on mytheresa.com. They have an amazing selection of designer pieces that make great additions to each of our wardrobes. Especially for the kids, I love getting them a great pair of [sneakers] or a full sweatsuit, like Greyson is wearing, so that they can mix and match throughout the year. Sutton, who it seems turned into a big girl overnight, has started loving handbags, so we got her this Burberry purse that she can use at school or on the weekends. Her sweater dress will get so much wear throughout the year, as will her Burberry sneakers. We loved this sweatsuit for Greyson because he can mix and match with jeans or tops throughout the year. Fresh white sneakers are always a must have (thanks to Folex, lol) and these were perfect.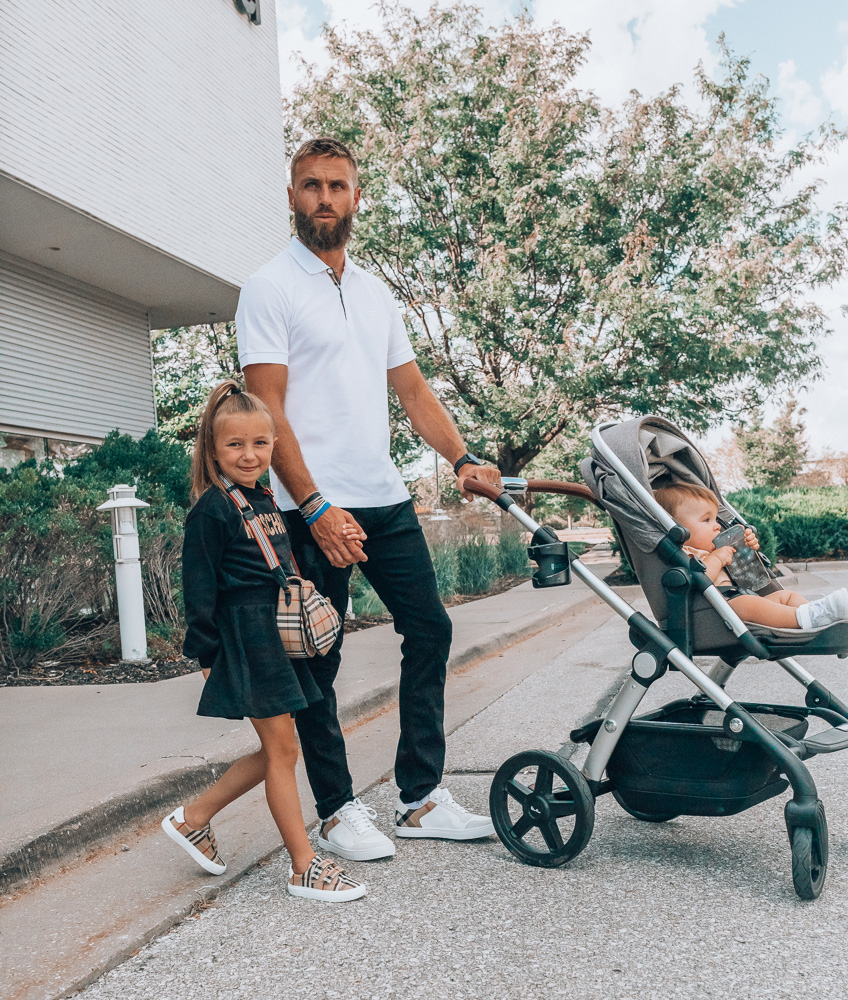 With all the parent/teacher and work meetings back in full swing, Michael and I like to order some new, on-trend designer pieces that are also functional year round. Mytheresa has an amazing selection of menswear, so Michael grabbed this white polo and a new pair of white sneakers that can wear dressed up or casually. I am obsessed with the fit of these jeans and am really feeling button down shirts for fall.
Whoever you might be shopping for, check out Mytheresa for beautiful, high-end pieces that will last for years to come!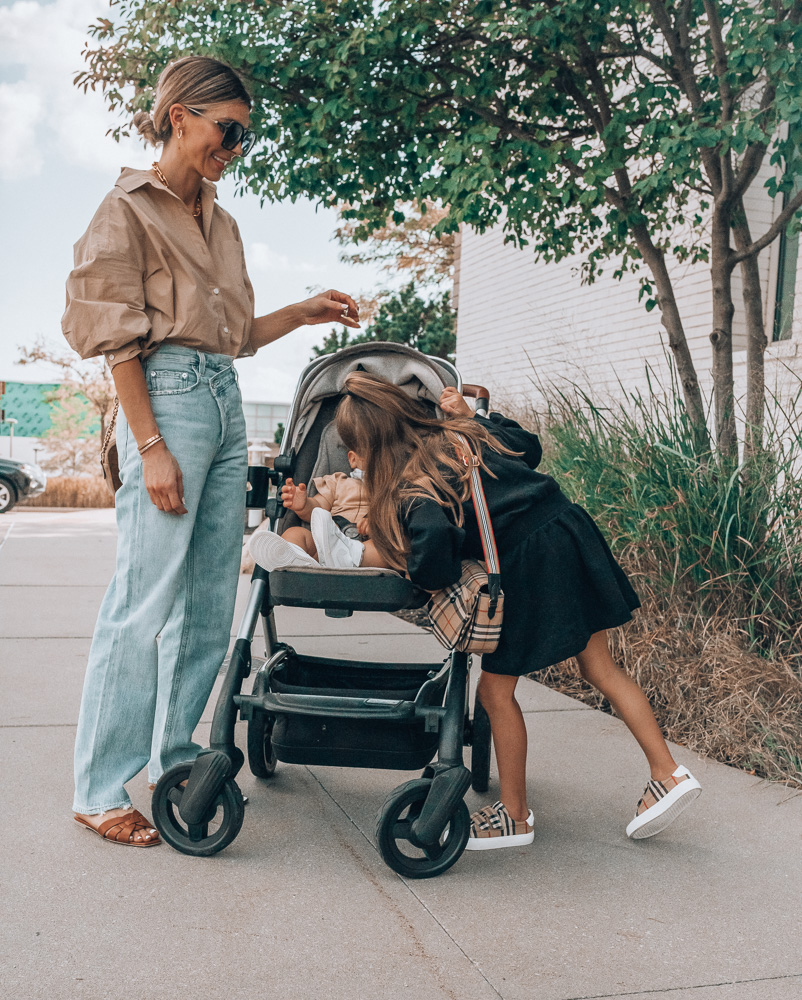 SHOP FAMILY LOOKS

Grey's outfit: Sweatshirt // Bottoms // Adidas Sneakers
Sutton's outfit: Burberry Sneakers // Bag // Sweatshirt Dress
Michael's outfit: Burberry Polo // Burberry Sneakers // Jeans
My outfit: Shirt (wearing size small // Jeans wearing size 24 // Slides fit TTS // Necklace
Thank you Mytheresa for sponsoring this post!