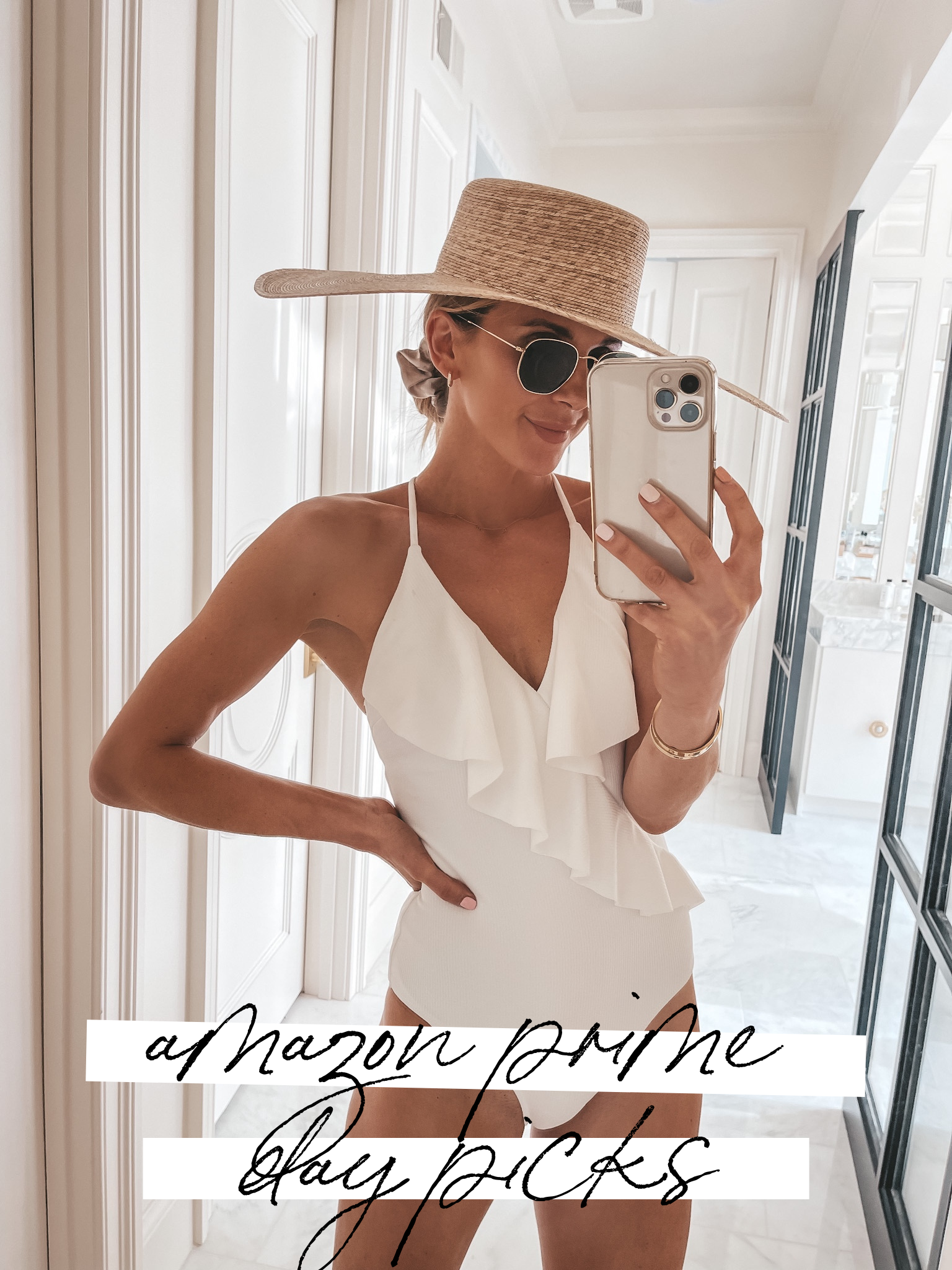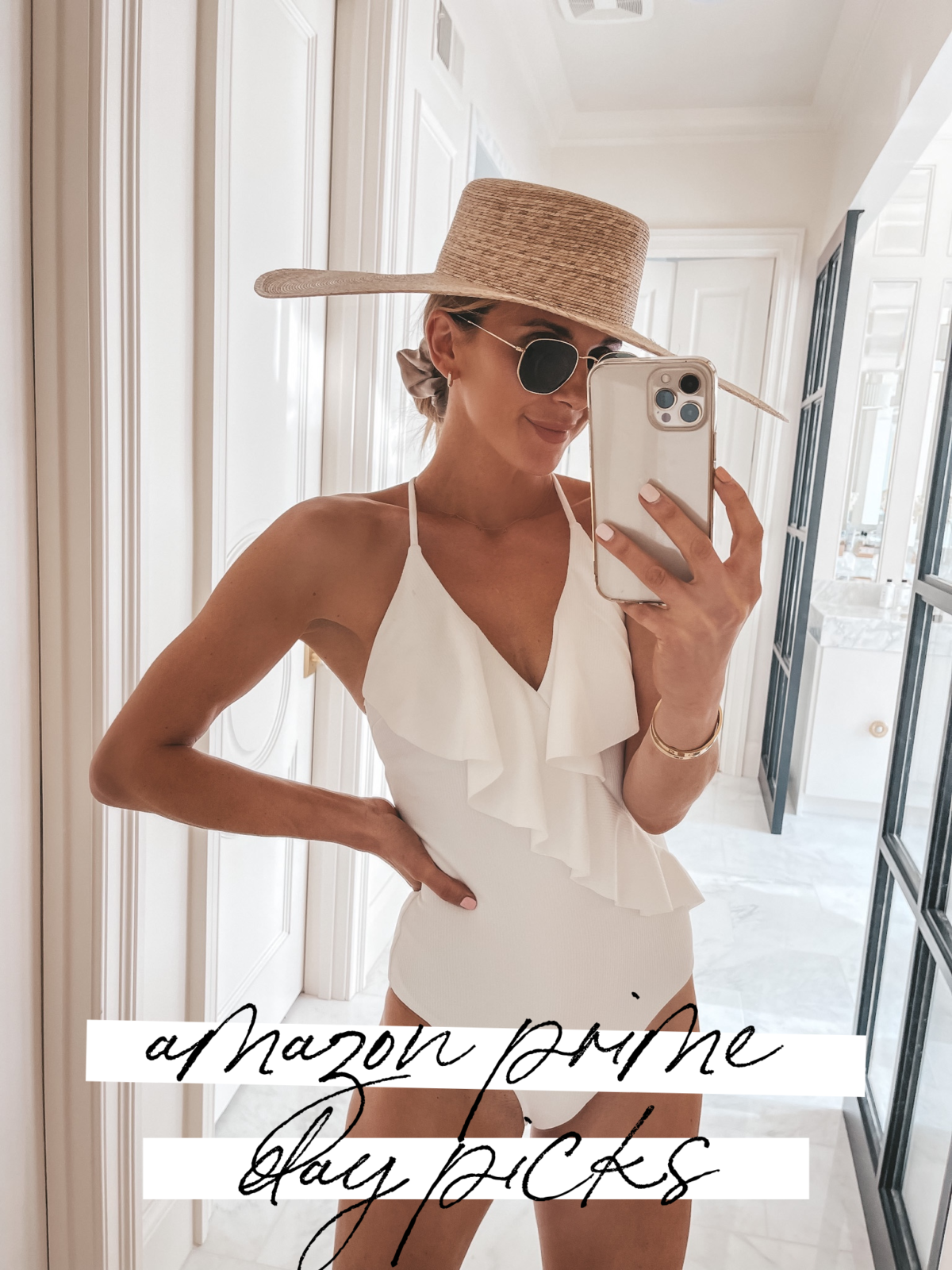 Amazon Prime Day is here and, wow – there are so many great deals! I feel like the brand and product variety this year is the best it's ever been, so I can't wait to get shopping! If you've never shopped before, Prime Day is an exclusive two-day shopping event for Amazon Prime members. This year, the sale runs from June 20th to the 21st and includes a wide variety of categories from women's fashion to home and electronics.
With so many great deals, and not a lot of time, it can be overwhelming scrolling page to page to find what you're looking for. So I'm doing the heavy lifting for you! I've curated a bunch of lists including my favorite products featured in the sale across categories. I'm including my tried and true favorites, as well as some fun new finds! Don't sleep on the sale too long though! With only two days to shop, products will go fast and hot items will for sure sell out. Most importantly, don't forget to sign up for an Amazon Prime membership so you can join the fun today, tomorrow and year round!
Best Women's Clothing Deals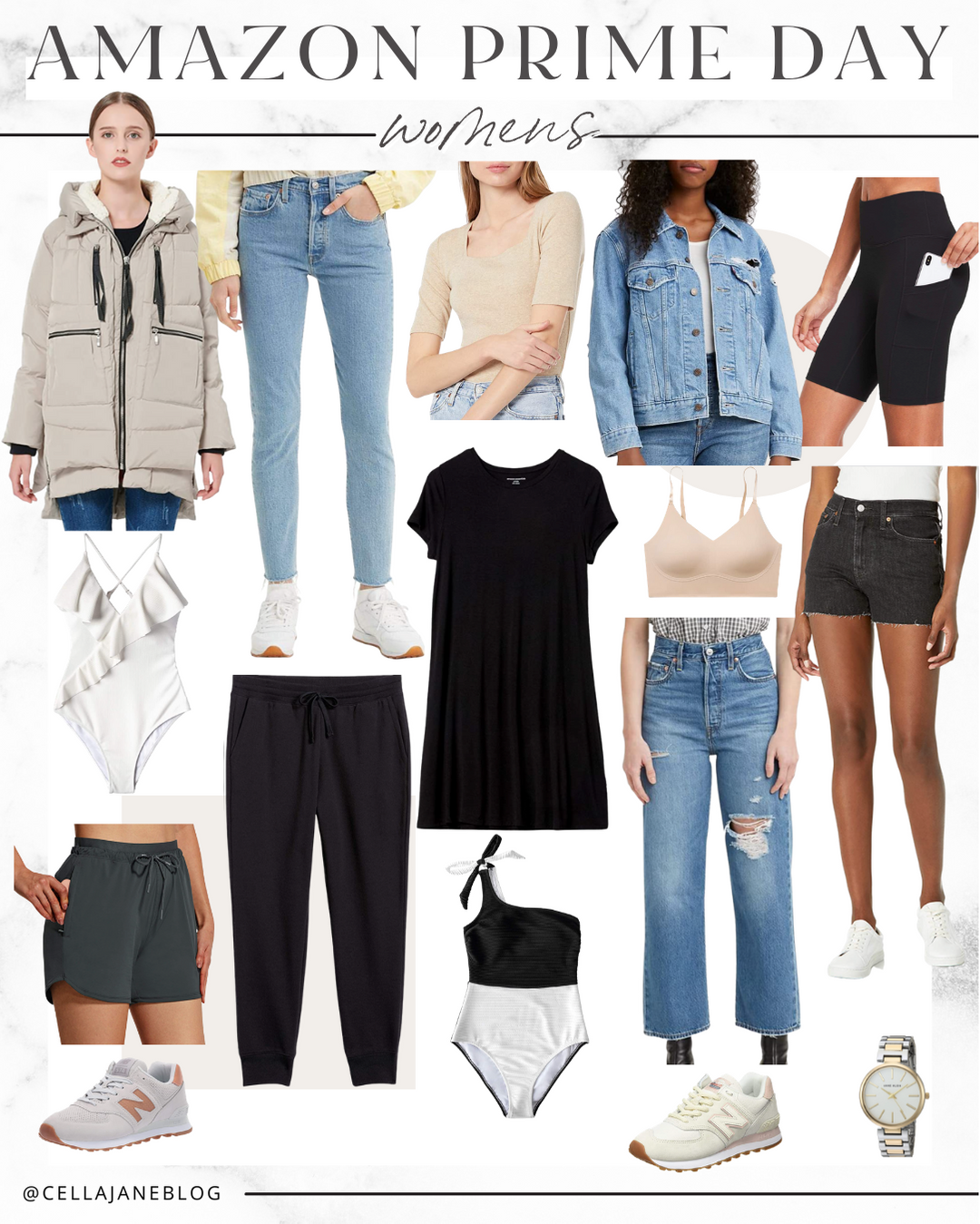 Coat // Skinny jeans // Tan top // Denim jacket // Bike shorts // White swim suit // Joggers // Dress // Bra // Jean shorts // Athletic shorts // New balance sneakers // White & black swim suit // Straight leg jeans // Watch
Best Mens Deals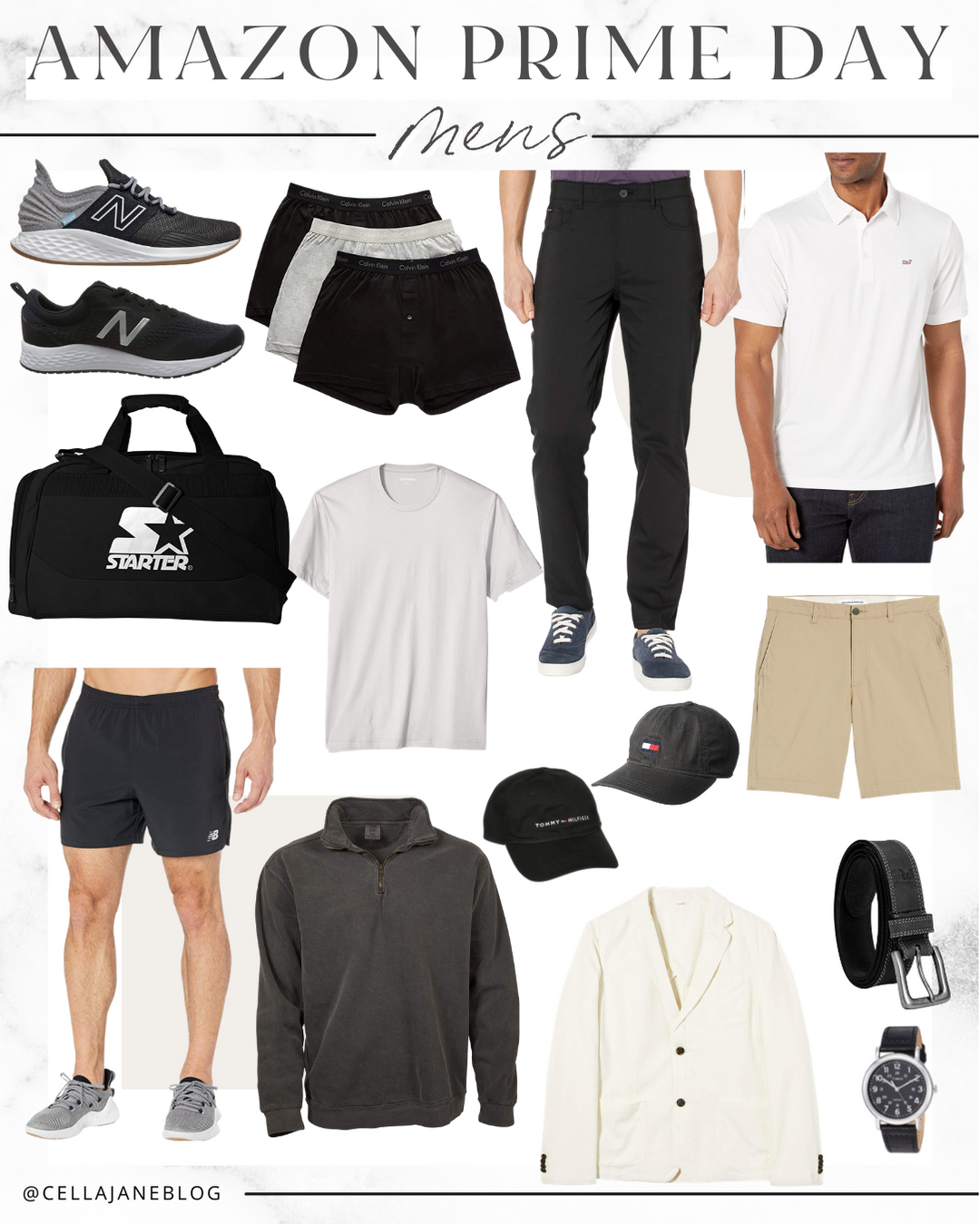 Gray & black sneakers // All black sneakers // Underwear // Pants // Polo // Duffle bag // T-shirt // Black hat // Charcoal hat // Khaki shorts // Athletic shorts // Quarter zip // Blazer // Belt // Watch
Best Kids Deals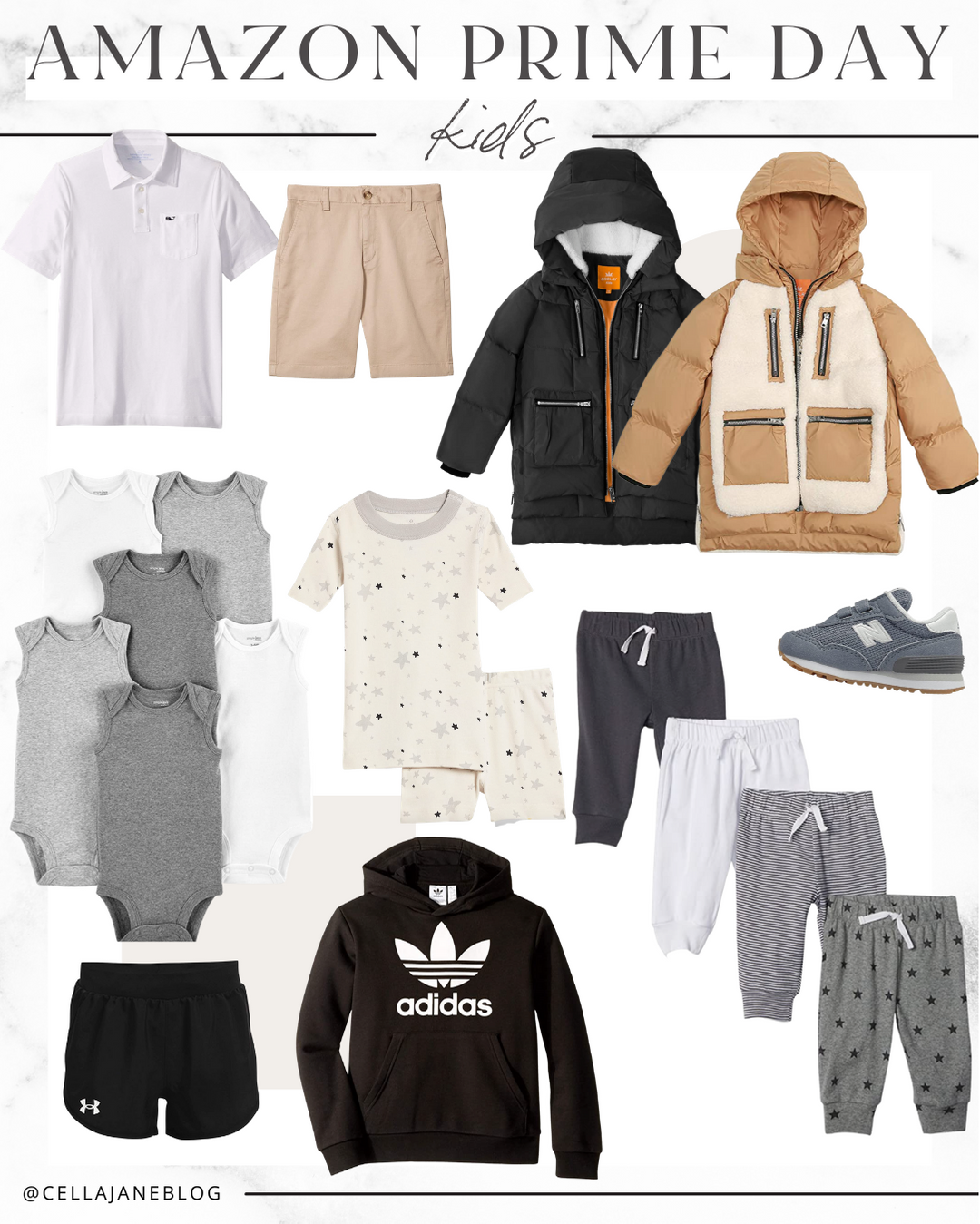 Polo // Khakis shorts // Black coat // Tan coat // Onesies // Pajamas set // Pants set // Sneakers // Athletic shorts // Sweatshirt
BEST ELECTRONICS DEALS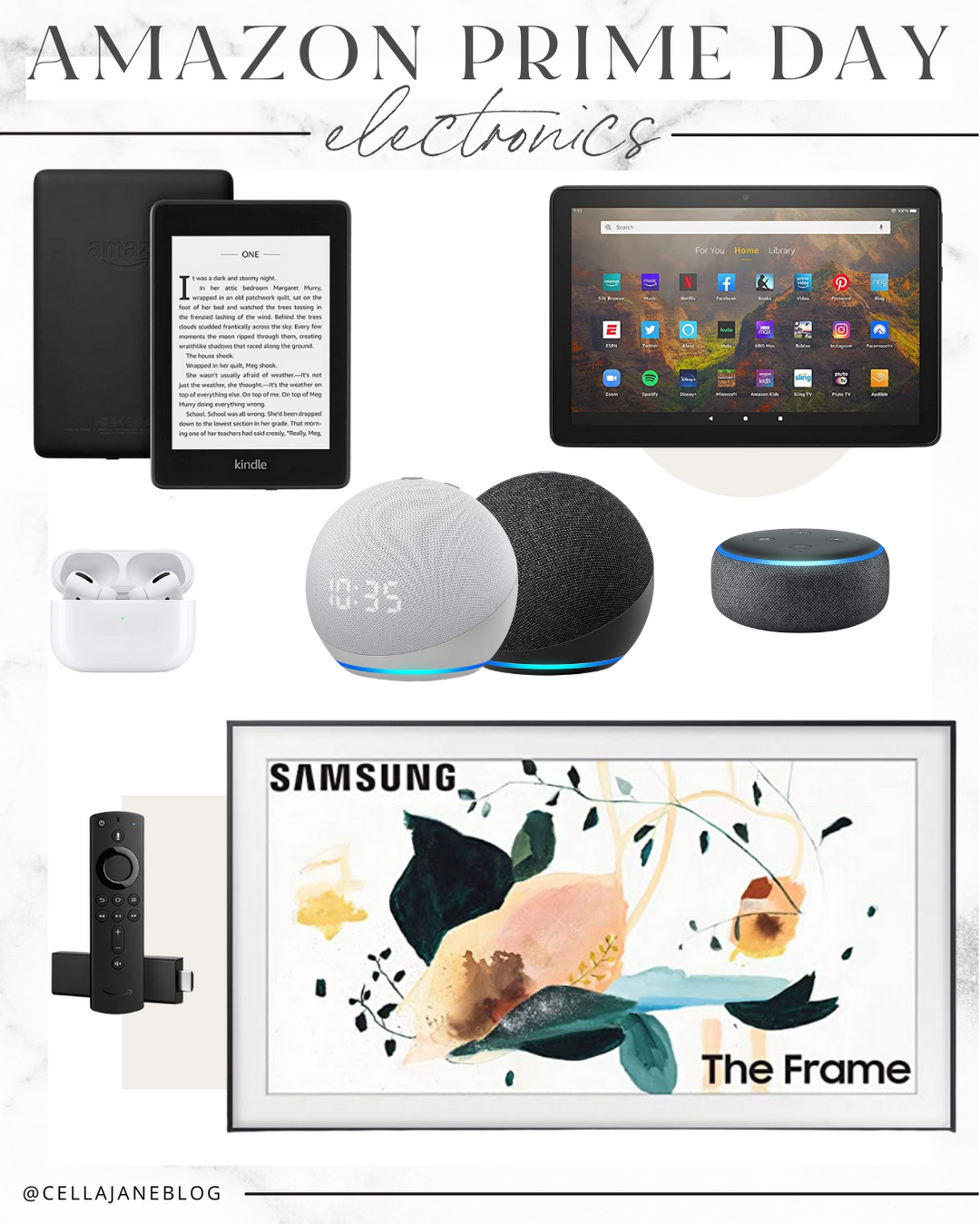 Kindle // Fire tablet // Airpods // Clock echo dot // Smaller echo dot // Fire stick // TV
BEST KITCHEN DEALS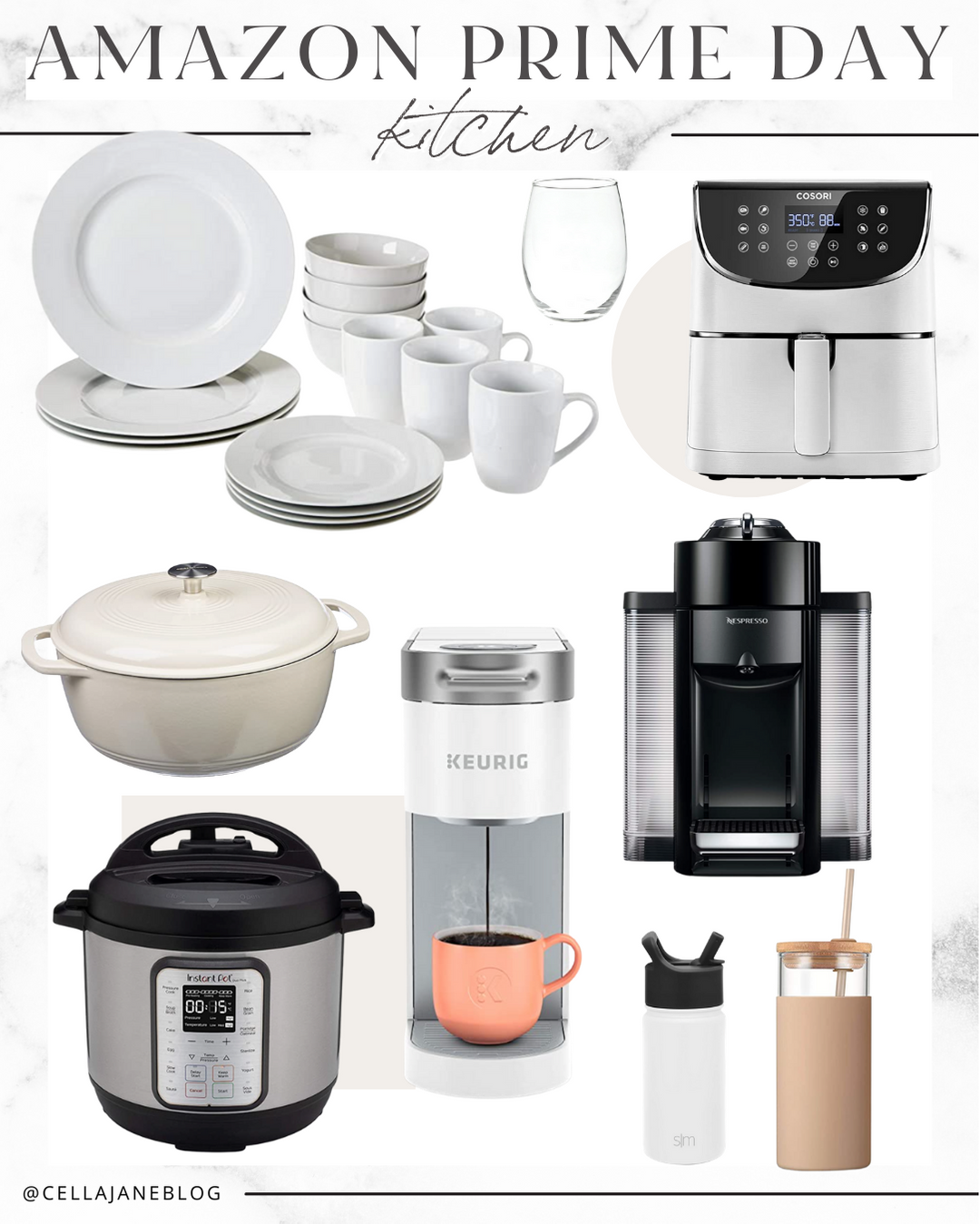 Plates & Bowls set // Wine glass // Air fryer // Pot // Keurig // Espresso machine // Instant pot // Simple modern water bottle // Glass water bottle
SHOPBOP AMAZON PRIME LOUNGE DEALS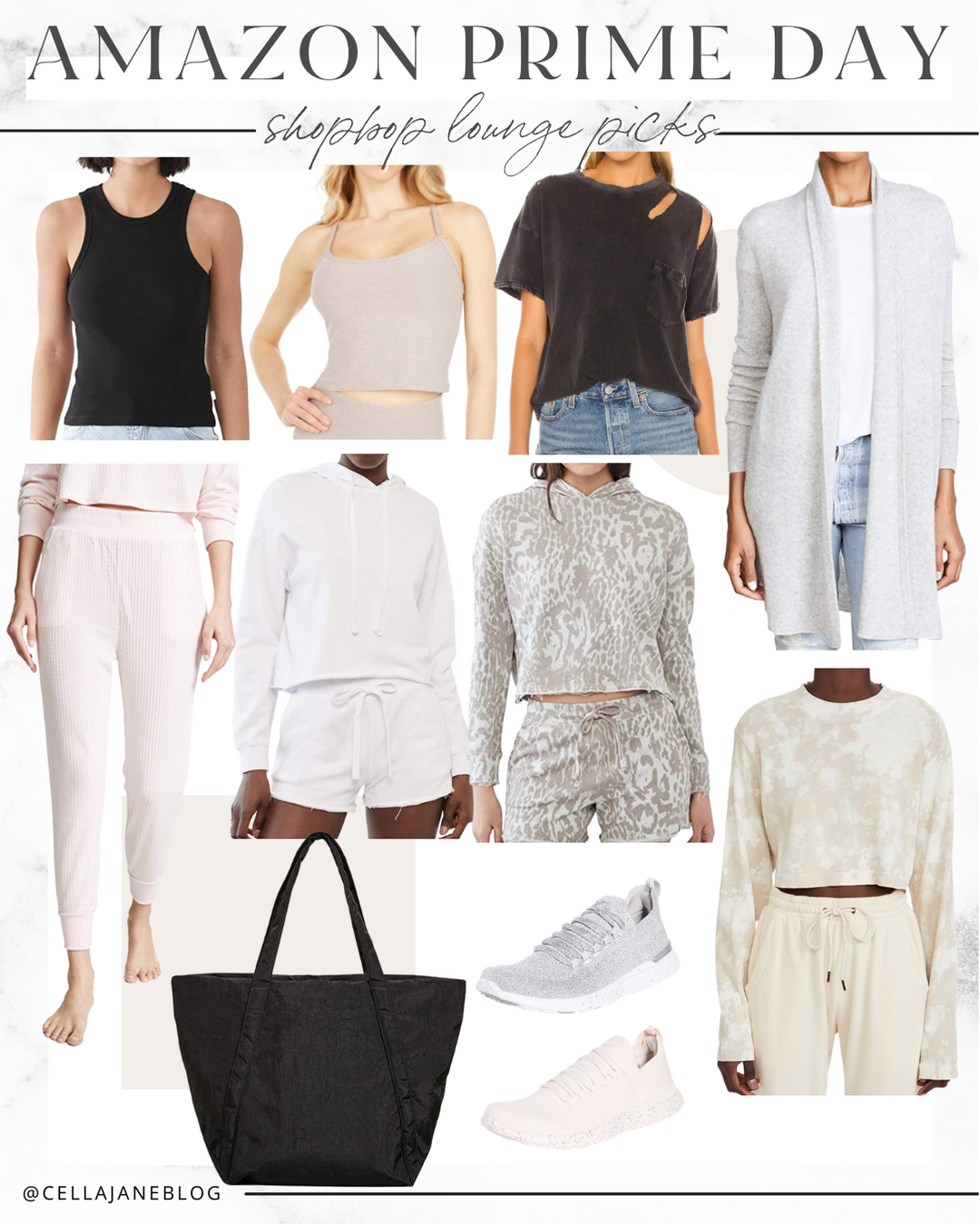 Black tank top // Nude tank top // Black t-shirt // Cardigan // Joggers // White hoodie // Cheetah print hoodie // Cheetah print shorts // Tie Dye sweatshirt // Bag // Gray APLS // Pink APLS
SHOPBOP AMAZON PRIME FASHION DEALS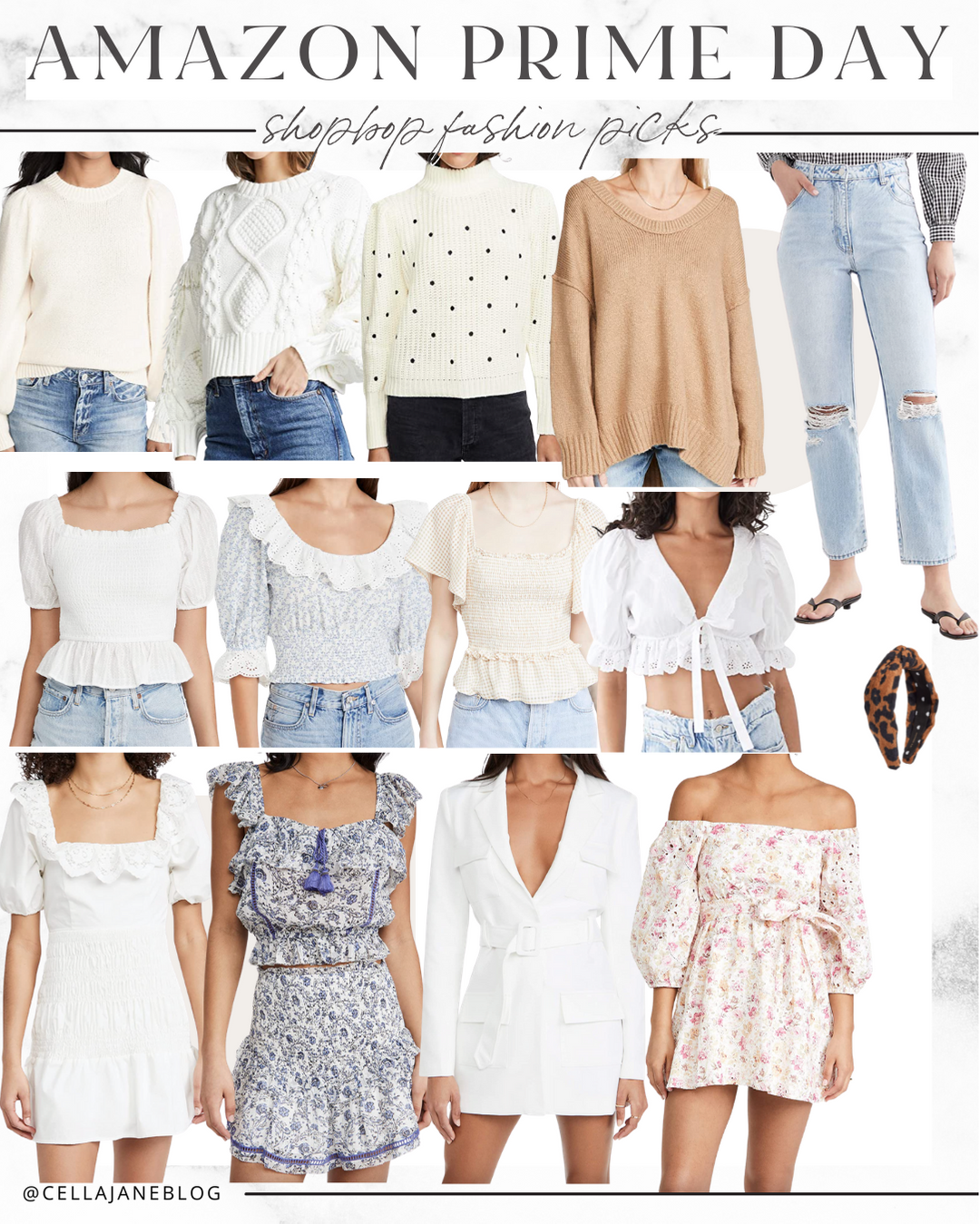 Puff sleeve sweater // Textured sweater // Polka dot sweater // Tan sweater // Jeans // White baby doll top // Blue smocked top // Checkered blouse top // White cropped top // Headband // White ruffle dress // Blue floral set // White blazer dress // Pink floral dress
HOT DEALS
White ruffle swimsuit on prime day sale! wearing size small // visors
For more inspiration and favorite finds, you can also check out my 2020 Prime Day shopping guide!