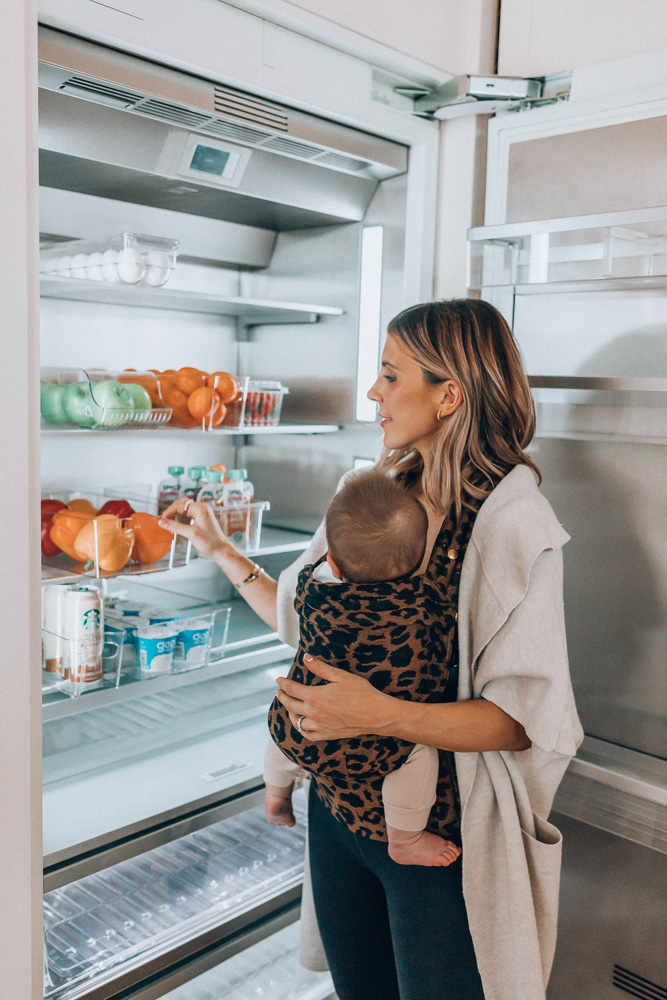 If you're in a season of organizing your kitchen like I am, today's post is for you! I'm so, so excited to finally be reaching the point in our home build where I'm going through everything in our old kitchen, donating what we're no longer using, deciding what to replace and bringing in all the amazing new items. I feel like I've been waiting for this my entire adult life, ha! I'm partnering with Walmart to show you everything I'm loving from their current kitchen collections, including the gorgeous new line, Beautiful from Drew Barrymore! I have fallen in love with some of the pieces and made sure to snag them for the new house! OK, let's dive into it!
One thing I really wanted to nail down right away was the organization piece of things so I loaded up on these jars, which are very aesthetically pleasing in case you're thinking of putting them out on your counter or on open shelving, and this six-piece fridge and freezer organizer. I'm determined to keep both our pantry and our fridge clean and organized – wish me luck!
Next, up I picked up some of the essentials including a six-piece copper nonstick bakeware set – I love the copper finish by the way! I think it's a nice way to dress up a basic kitchen essential and make it a bit chicer. I did the same thing with our new silverware set, which I bought in the 'cherry blossom' color for a fun pop of pink! Sutton is a big fan already!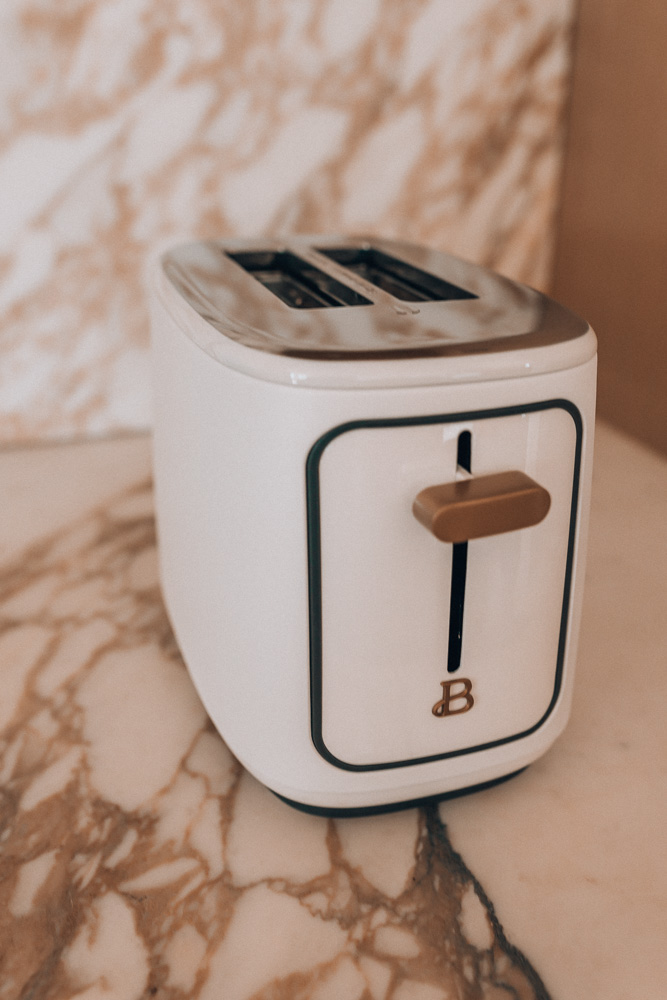 Last, but certainly not least, I have to share one of Walmart's newest kitchen collections, Beautiful by Drew Barrymore. The name is perfect for it because the entire collection is stunning! I bought the toaster and kettle immediately but am eyeing a few other items as well. I'm someone who really appreciates when I can find basic items that are a bit more elevated and stylish and that's exactly what Walmart achieved with this line – it's gorgeous (in case I haven't said it enough)! I rounded up some of the small kitchen appliances from Beautiful that I thought you guys would love and appreciate as much as me! PS – how chic does everything look in black?!
Walmart has been so great for this stage of our moving process and for helping me get organized. They literally have everything you need and the prices, per usual, are great!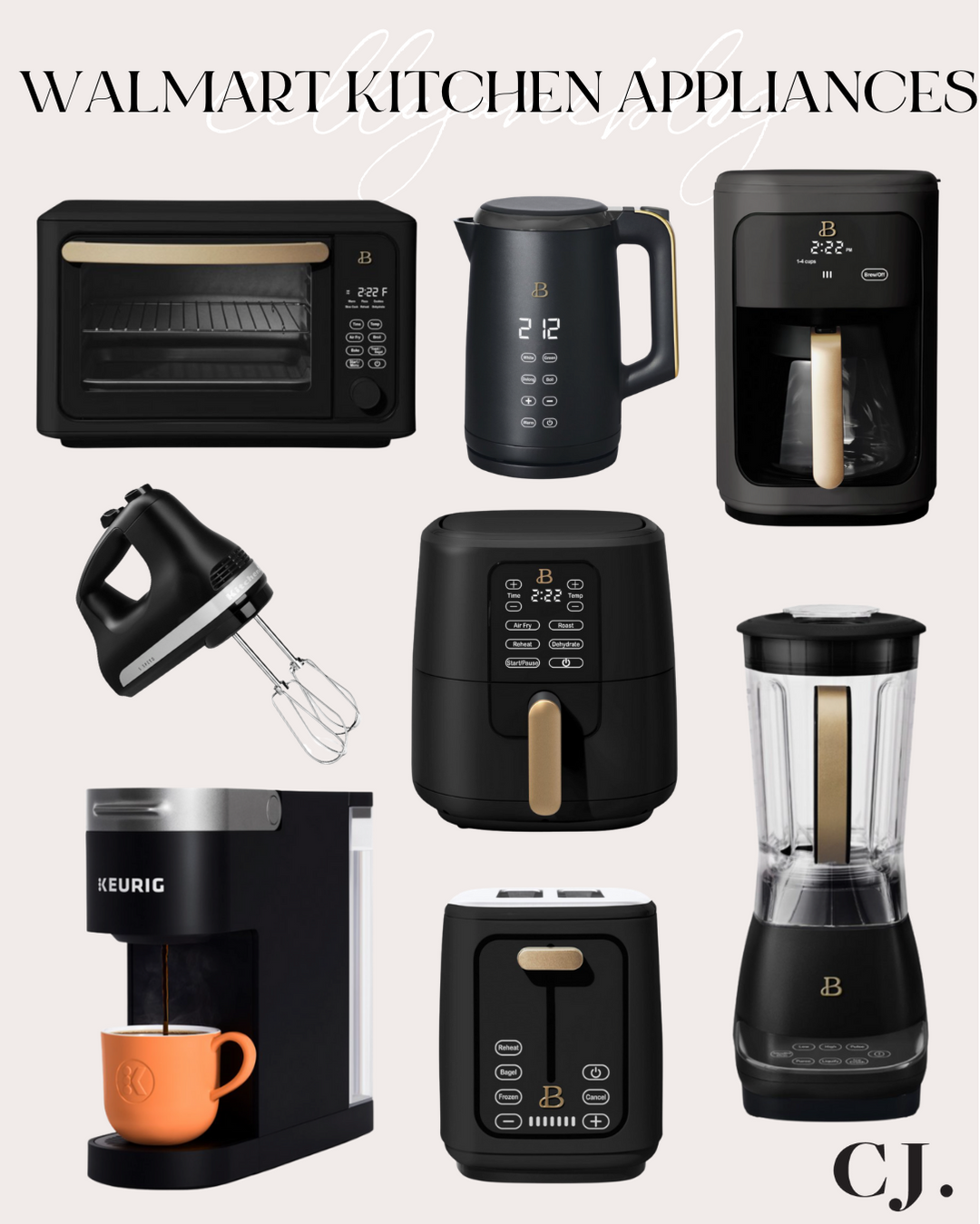 Toaster oven // Hand mixer // Keurig // Toaster // Blender // Air-Fryer // Coffee maker // Kettle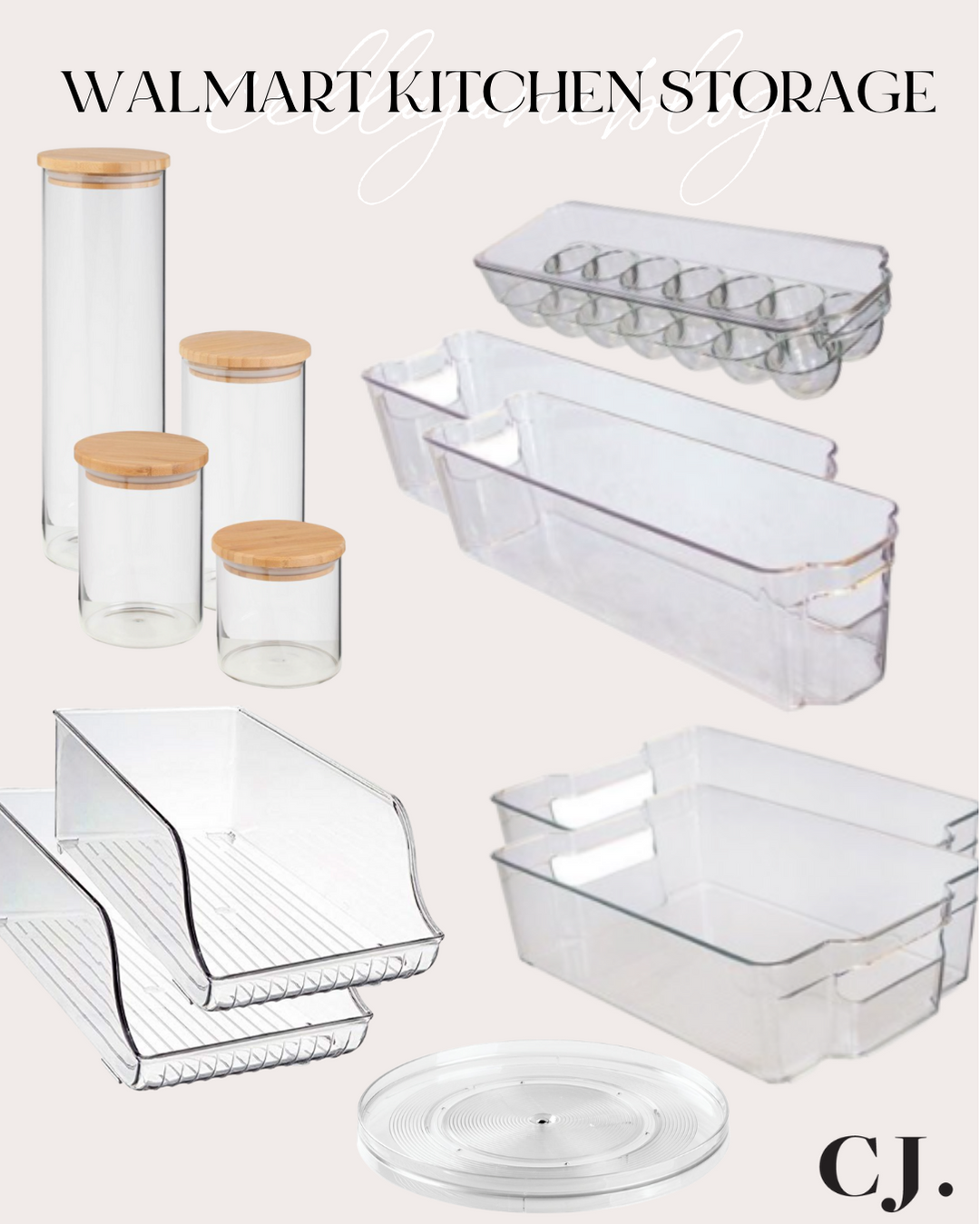 Glass canisters // Drink holder stackable storage bins // Egg holder // Thin stackable storage bin with handles // Thick stackable storage bin with handles // Turntable spice storage
SHOP THE POST

A big thanks to Walmart for partnering on today's post!