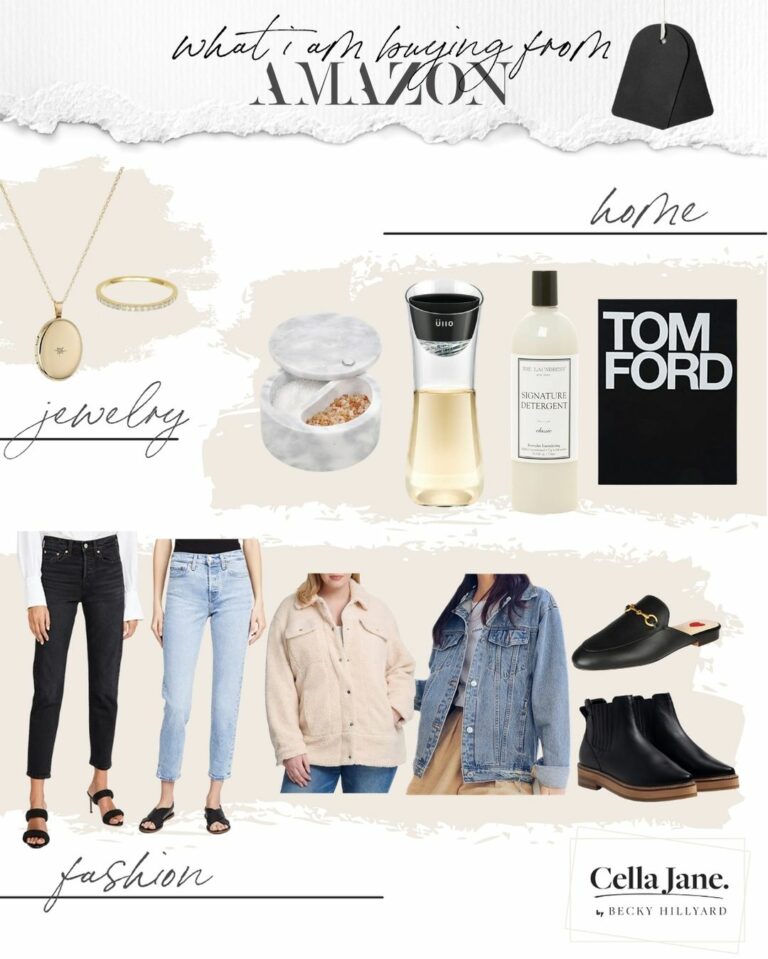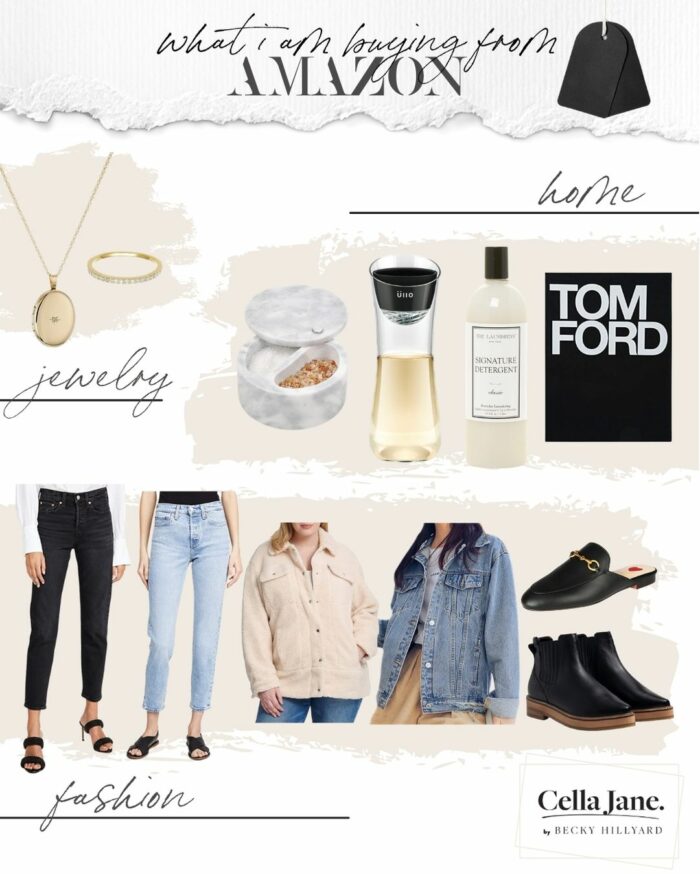 JEWELRY
Love how delicate this gold locket looks paired with another great stackable eternity band. Perfect new pieces for spring!
HOME
I've been eyeing this salt cellar for our new kitchen and this coffee table book for my studio. Had to snag this wine purifier for springtime happy hours at our new house. I am also totally obsessed with this laundry detergent – it smells amazing!
FASHION
Good denim is my everyday go-to so I'm excited to try one of my favorite Levi's styles in a new dark wash and light wash. I'm still loving the shirt jacket trend and just snagged this sherpa one! I've been dreaming of spring lately and had to get this oversized denim jacket. Excited to try these Gucci dupe mules and these black boots look super comfortable!
For more of my favorites from Amazon shop my Amazon storefront! Bookmark for a quick find. https://www.amazon.com/shop/cellajaneblog