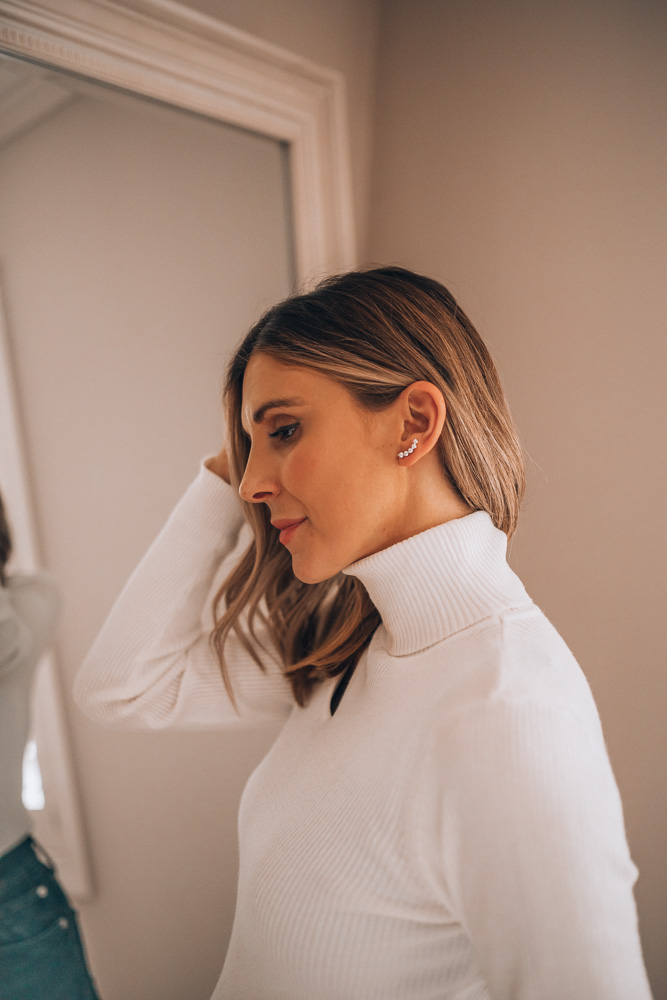 Today's post involves quite a bit of sparkle, which I'm really excited to share with you because you know what they say: diamonds are a girl's best friend. In this case, the diamonds are from Blue Nile in collaboration with Lightbox. You might already be familiar with these brands but let me give you a little background!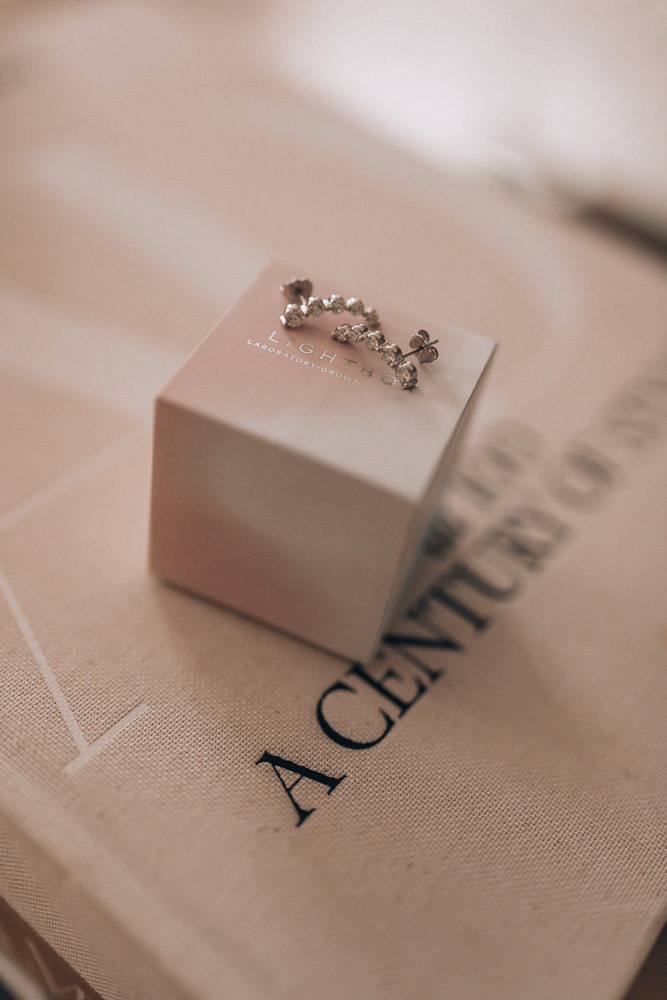 Blue Nile is a pioneer in online jewelry sales – they were one of the first diamond and jewelry companies to take their business model online in 1999! They've made their customers their first priority and over the years have become a household name in the diamond world. Lightbox is a lab-grown diamond company based in Portland that produces thousands of gorgeous diamonds a year right here in the US! The idea of lab-grown diamonds is so intriguing to me as they are real diamonds and go through the exact same grading process as Earth-grown diamonds, however, the price point is a bit lower and more accessible because the cost of the process of growing in a lab vs mining them from the Earth is much lower. Fascinating, right??

I was very excited to check out the Blue Nile x Lightbox collection and it's exactly what I thought it would be – absolutely stunning! It's made up of countless rings, necklaces, bracelets and earrings, all featuring Lightbox stones in various carat counts. I picked out this gorgeous pair of climber earrings made up of 14k white gold totaling one and a half carats of diamonds. The price? $1600! Such an amazing deal for heirloom quality jewelry. I can't wait to wear them constantly and pass them down to Sutton one day!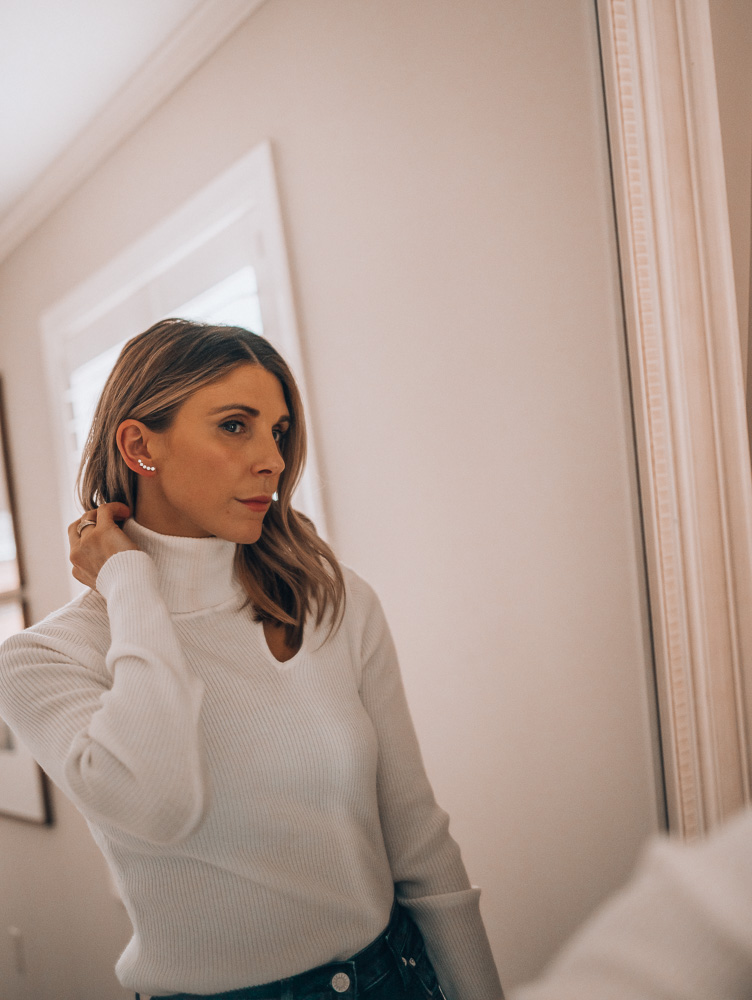 The collection is so beautiful it was tough to narrow it down to just one pair. I also love these gold baguette stud earrings – they might have to be my next purchase! A few others that caught my eye include this white gold halo pair, this round martini stud and this solitaire square pair – so classic and elegant! There are so many great everyday pieces to choose from like stud earrings but also some special occasion pieces and in multiple stone colors too!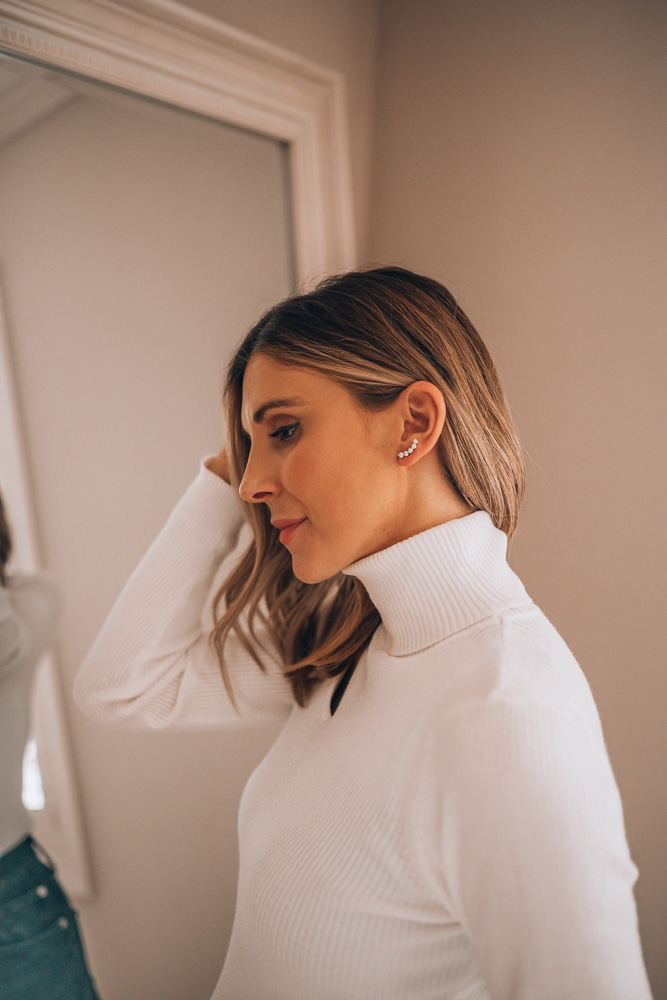 If you've been wanting a piece of jewelry but don't want to break the bank, you have to check out Blue Nile and their collection with Lightbox. I promise you'll find a diamond or two that's perfect for you!