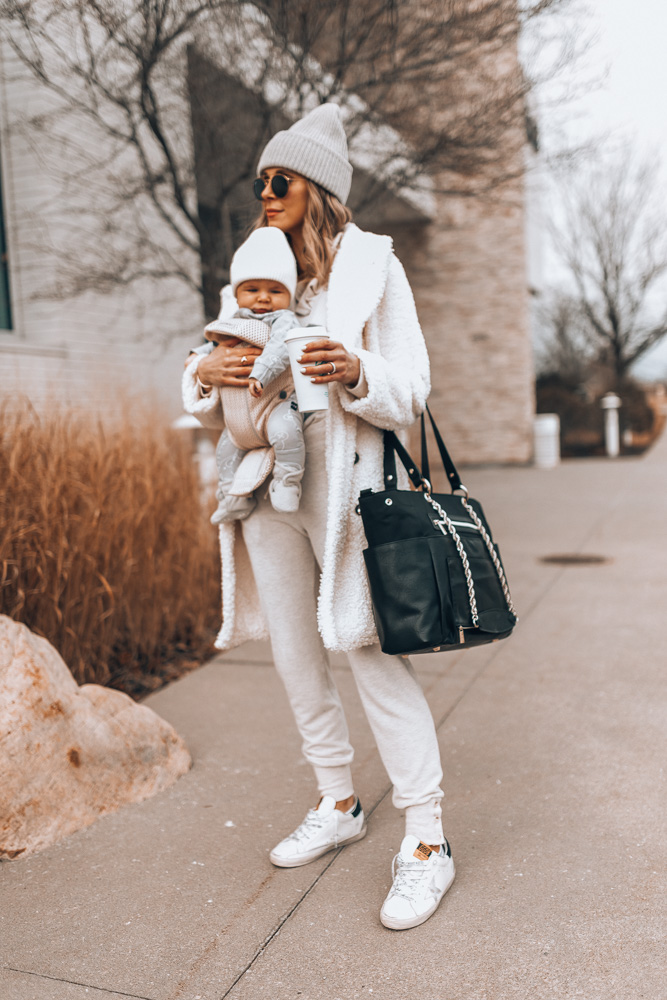 This one goes out to all the moms! Whether you have one child or six, you're definitely familiar with the "momiform" and Nordstrom has everything you need to perfect yours – including a great baby carrier. I refer to it as a momiform for obvious reasons, but primarily because it's babywearing friendly. If you plan to wear your baby you need a trustworthy carrier and comfortable clothes for yourself, so sharing all the details for my ideal momiform below!

First, you have to be comfortable! I mean if you need to get a little more dressed the carrier can still work perfectly well, but unless my outing requires it of me, you'll find me in leggings or joggers. My favorite pair lately is this super-soft pair of cuff joggers that actually comes with the cutest matching pullover hoodie – both I found at Nordstrom. Of course I love the neutral color but they both also come in a great mauve-pink if that's more your speed. You can wear them together as a set or mix and match with other pieces in your closet, another major plus for each of them!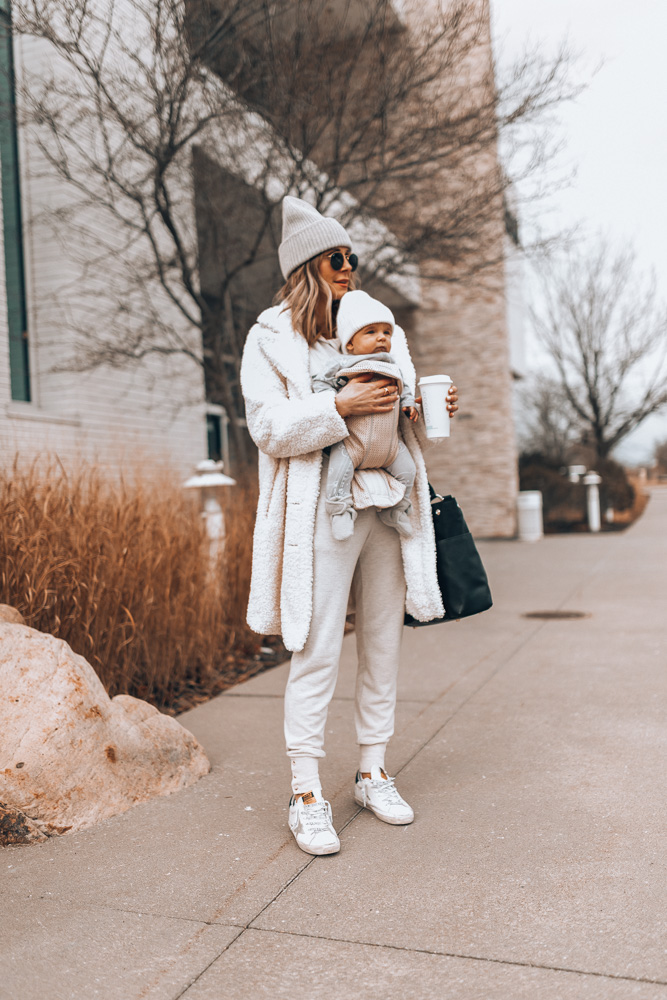 I layered things up with this teddy coat, which is quite possibly the most ideal teddy coat ever! Its weight is perfect – just warm enough but not too heavy. It also comes in this gorgeous white shade I'm wearing or a more classic "teddy" brown color. I'm also a big fan of the double-breasted detail. It helps give the coat some shape, which is always appreciated. And to finished things off I reached for one of my favorite pairs of Golden Goose sneakers because they go with everything and a comfortable pair of shoes is also a must for any momiform.

Alright, and now the most important piece of the momiform: the carrier. I decided on the Babybjörn Baby Carrier Mini (Nordstrom has lots of great baby necessities by Babybjörn!), which comes in lots of pretty colors/patterns! Why do I like this particular carrier? It's really easy to use and get baby Harrison in and out. It's proved really great for newborns, which can be tough because you want to feel like they're getting enough support and you can adjust the head support on this one as they grow. Also, the straps are adjustable so getting them out (especially while sleeping) isn't tricky at all. I would especially recommend this particular carrier to any first-time moms because I know the wrap one can be overwhelming and hard to figure out. There's no secret to figure out with this one, you just put it on, put baby in and you're good to go!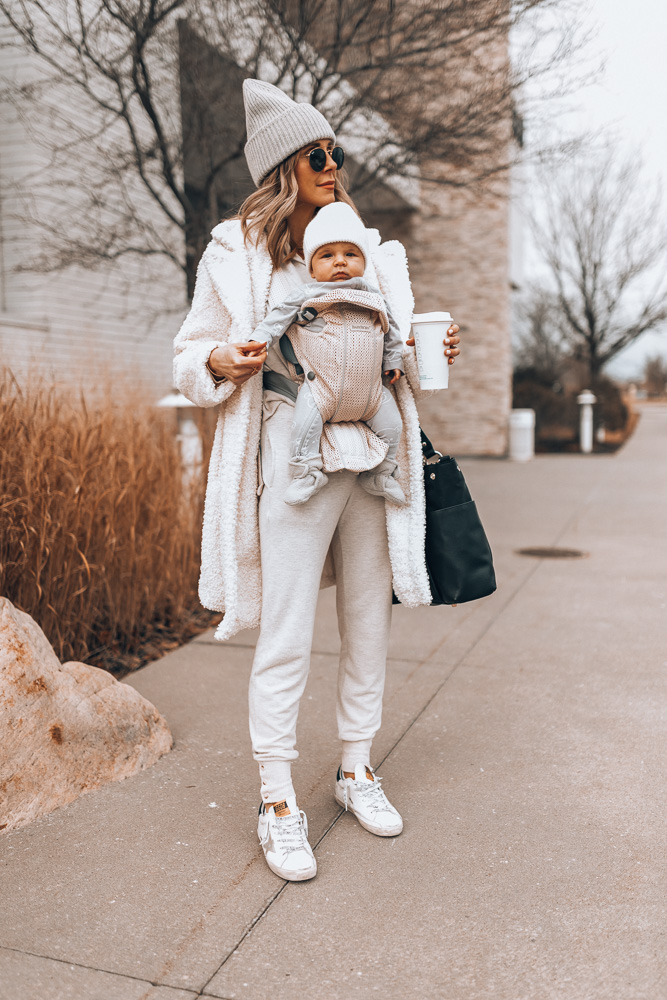 What's your daily momiform look like?
SHOP THE POST
Teddy Coat (wearing size small) // Button Cuff Joggers (small) // Soft Hoodie // Golden Goose Sneakers // Baby Carrier // Beis Baby Bag // Beanie similar here

A big thanks to Nordstrom for sponsoring today's post!