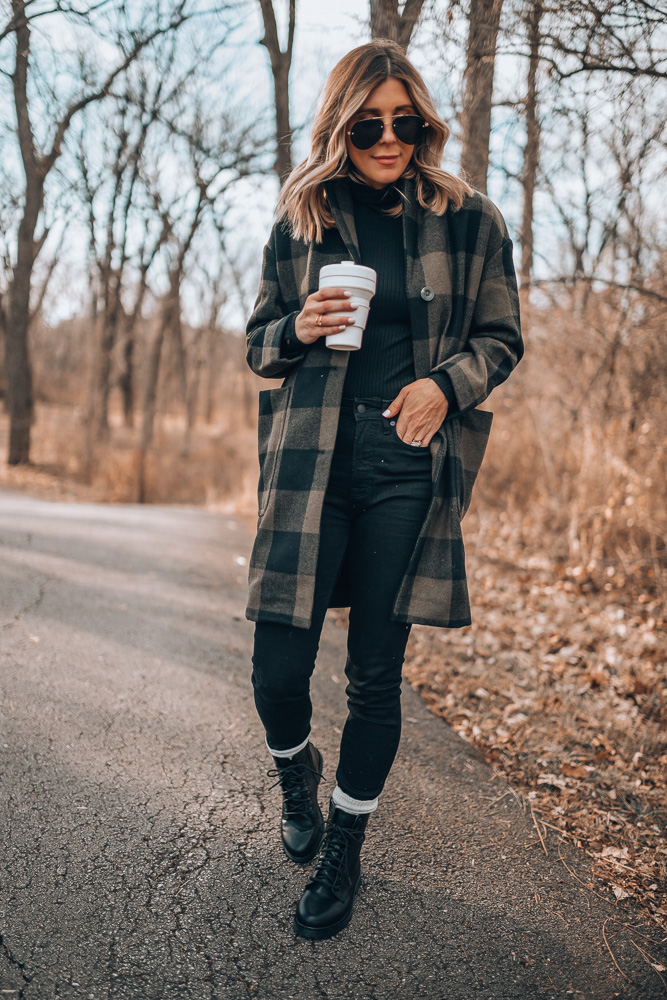 Despite everything that has happened in 2020, the fashion world still managed to give us a few very casual and attainable trends that I'm really loving. Walmart has so many of these trends and at amazing prices, so I partnered with them today to feature a few of my favorites! The best part? Everything is extra budget-friendly!
Probably one of the biggest trends for fall/winter is the shacket. It seemed like overnight the word "shacket" was trending and everyone was looking for the perfect cozy half jacket half shirt. Well, I found this amazing option from Walmart's new clothing brand, Free Assembly . It's labeled as a coat but I feel like its weight and the plaid pattern make it a really great shacket alternative. For $69 you really can't beat it!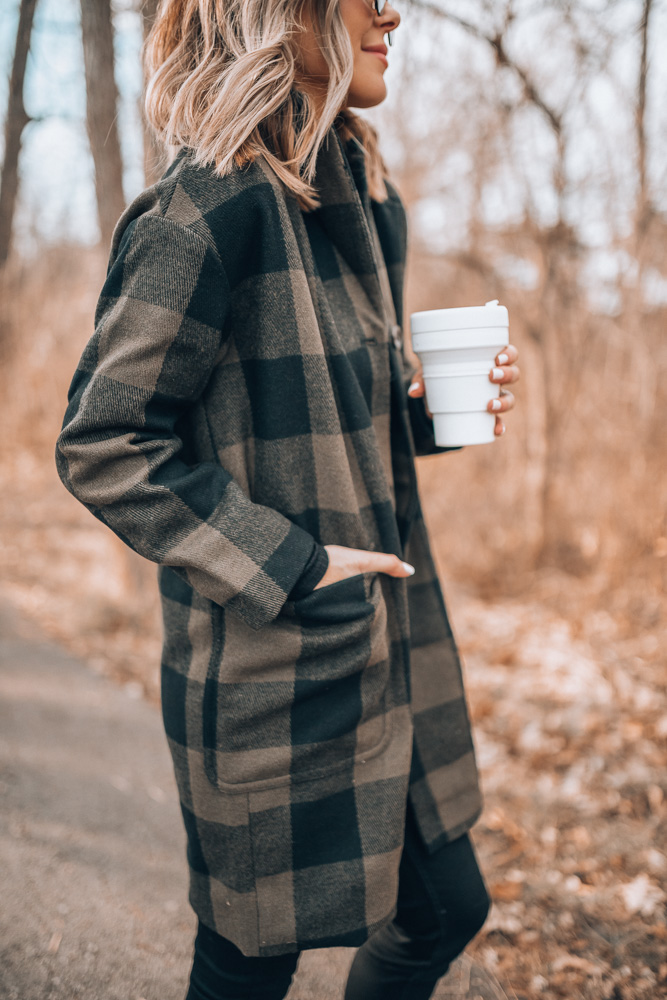 I layered the shacket over an all-black look, which I think is a classic winter look. There's just something sharp and chic about black jeans with a black blouse or sweater. The jeans and sweater are also both Free Assembly. The fit of the jeans is fantastic, I have to say. For a pair under $30 sometimes you might worry you're sacrificing a good fit, but that was definitely not the case here! The high rise hits just at the right spot and the material has just the right amount of stretch. The same goes for the sweater – I was very impressed with the quality. Definitely snag it before it sells out (Walmart always does!) because a good black sweater is a winter staple!
Lastly, I had to try out Walmart's version of the lug/combat boot since that's another huge trend this year. I cannot believe the price point on these! They seriously resemble pairs that cost $300 plus! You cannot go wrong snagging these for $20!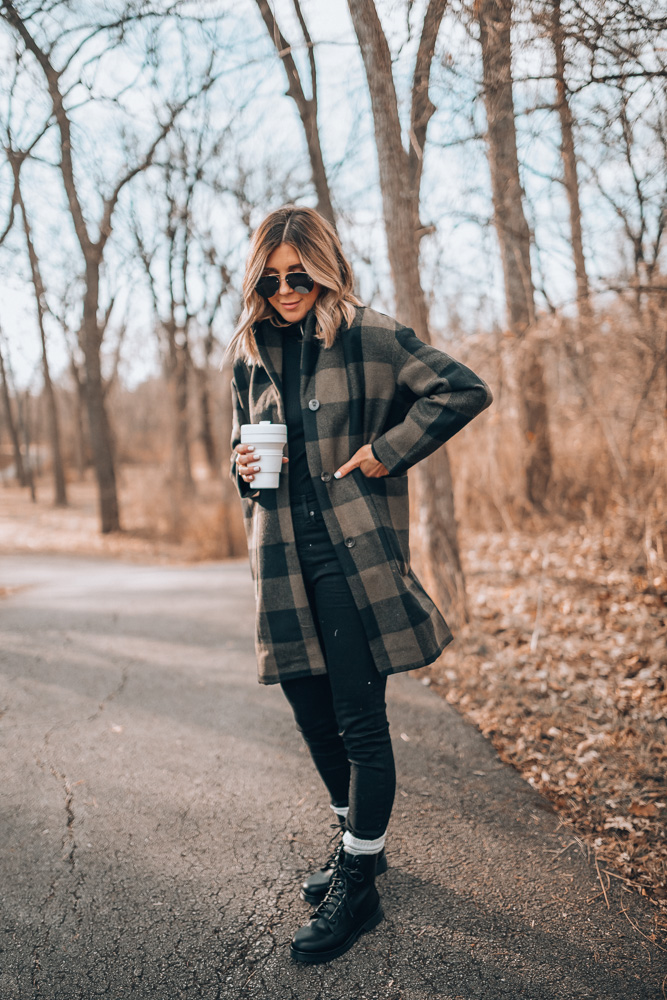 I love having the opportunity to partner with Walmart so I can share their independent labels like Free Assembly that bring all the trends and great basics at an affordable price point. Hopefully this look gave you some inspo to grab a few items and style up the ultimate budget-friendly winter ootd!
SHOP WALMART FREE ASSEMBLY

Thanks to Walmart for sponsoring today's post!