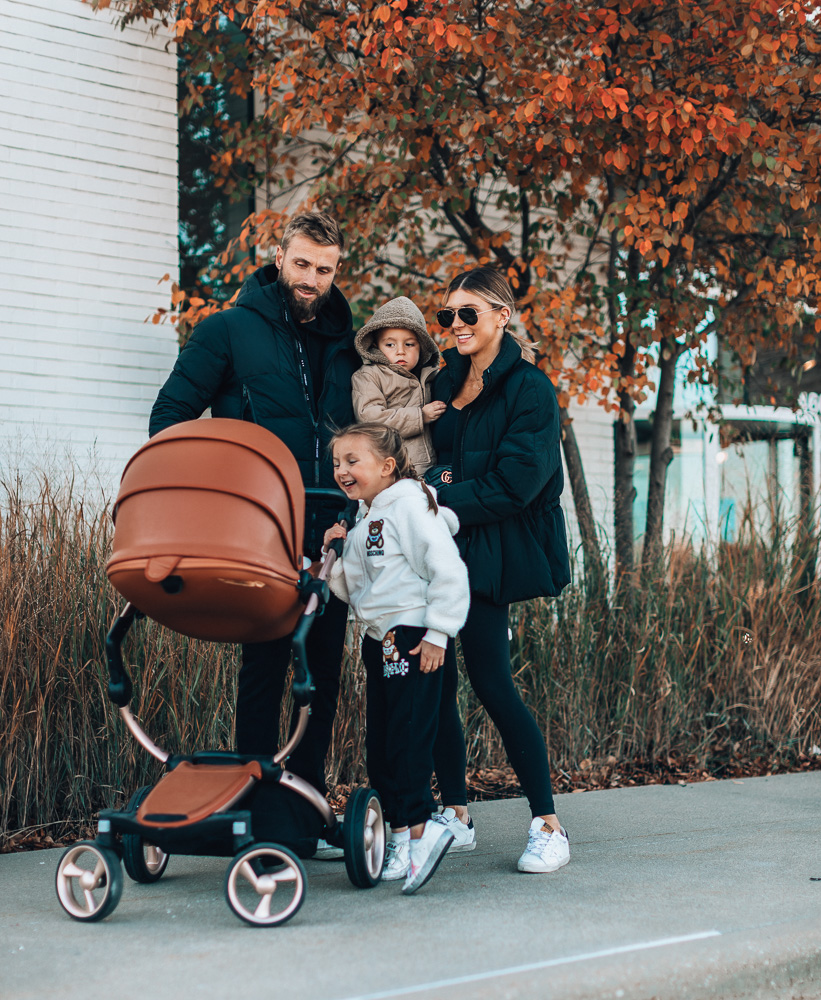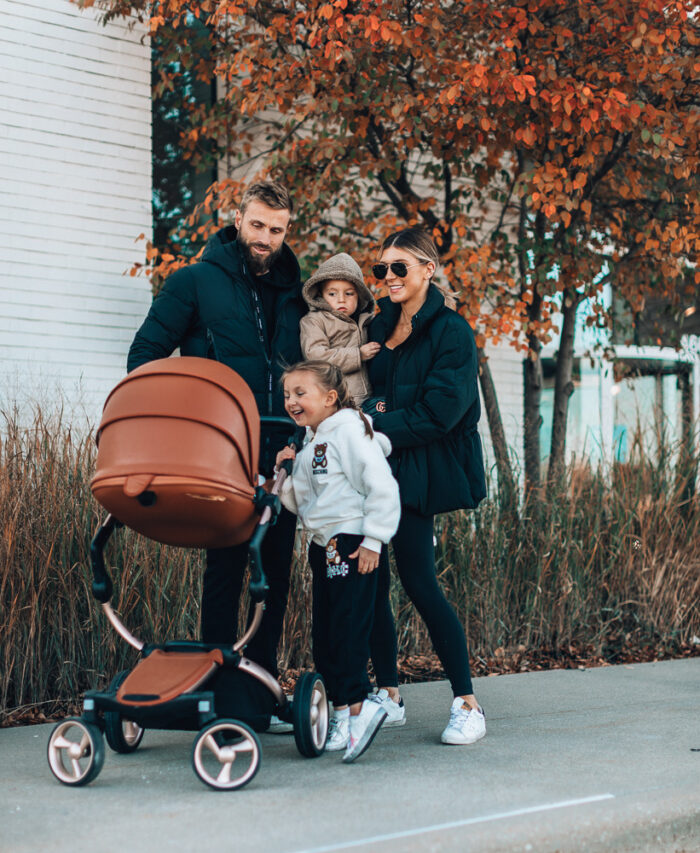 We're big fans of mytheresa around here, so of course, we had to check out what winter styles they have for Sutton and Grey this season. I can't believe how big they're both getting! Every time I buy clothes for them I'm in shock at the sizes I have to buy. Any other mamas feel this way?! Sutton especially – I can't believe she's 6! But it's actually gotten even more fun to dress her, or let her dress herself I should say, as she's gotten older. I love watching her, and Grey too, develop their own senses of style. mytheresa kids makes it pretty easy for them to choose something cute and stylish because you literally can't go wrong with anything! They carry a huge selection of brands. I always find stylish and unique items from  Nike Kids, Adidas Kids and one of my favorite quirky kids brands, Mini Rodini.
For this family look, I knew I wanted something cozy. When it comes to dressing them this time of year, the cozier the better. This means cute sweats, warm, soft jackets and sneakers. Since Sutton likes to have more of a hand in picking her outfits these days, I narrowed her choices down to a few options and then I let her pick from there. I had a feeling she was going to pick the Moschino sweatsuit with matching tee. I think it was the teddy bear that was too cute to pass up! She also picked out these Golden Goose sneakers, because she loved the glitter and I love for the velcro straps! What's great about a lot of the items i buy Sutton from mytheresa is that they are gender neutral and I can pass them down to the boys to wear as well!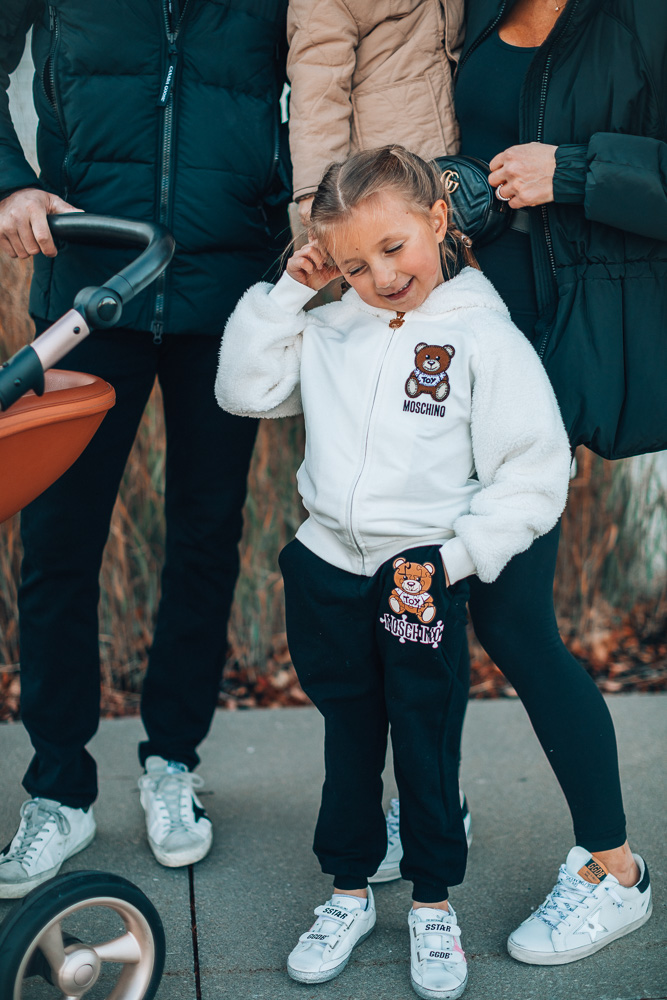 We always get Grey's Nike shoes from mytheresa since they have such a cute and stylish selection. They aren't the typical ones you see every kid wearing.
I love shopping the kid's section of mytheresa and highly recommend it if you're looking for any stylish and comfortable winter cozies for your little this season!
SHOP THE POST

Sutton's look: Teddy Hoodie // Teddy Tee // Teddy Sweatpants // GG Sneakers
Greyson: Pants // Jacket similar // Nikes
My look: Puffer Coat // GG Sneakers // Leggings
mytheresa KIDS FAVORITES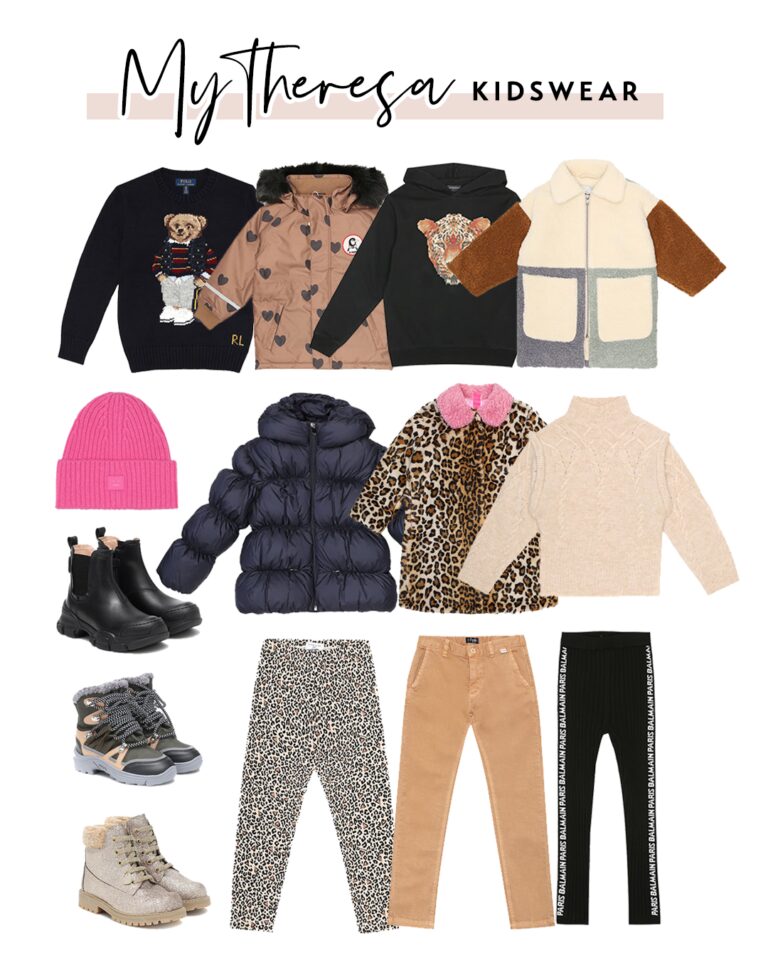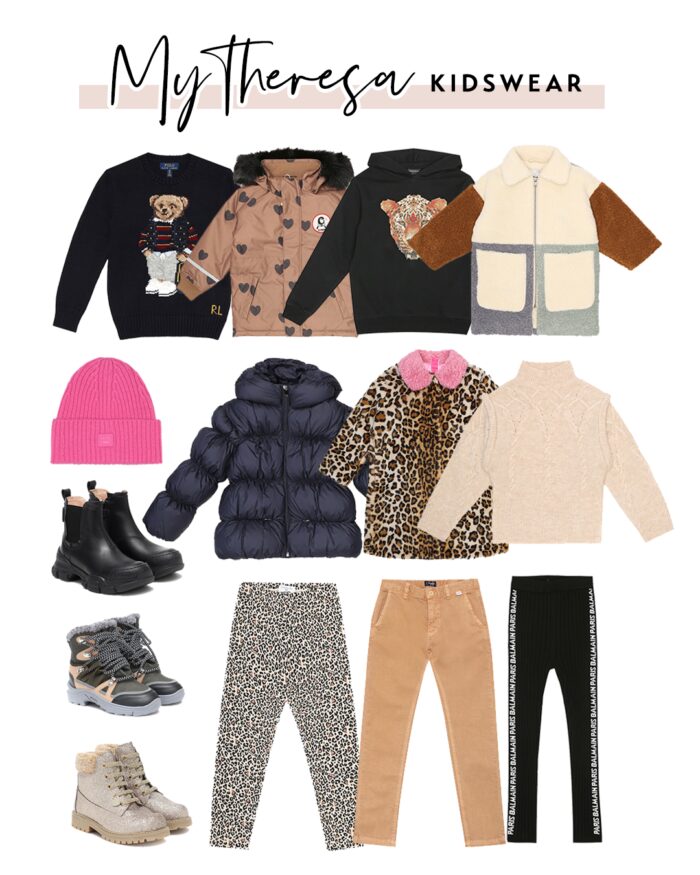 Ralph Lauren Sweatshirt // Faux Fur Lined Parka // Tiger Sweatshirt // Fleece Jacket
Black  Quilted Puffer // Leopard Coat // Cable Knit Sweater 
Leopard Leggings // Corduroy Pants // Black Leggings 
Pink Beanie // Black Boots // Snow Boots // Shearling Lace-up Boots

A big thanks to mytheresa for sponsoring this post!