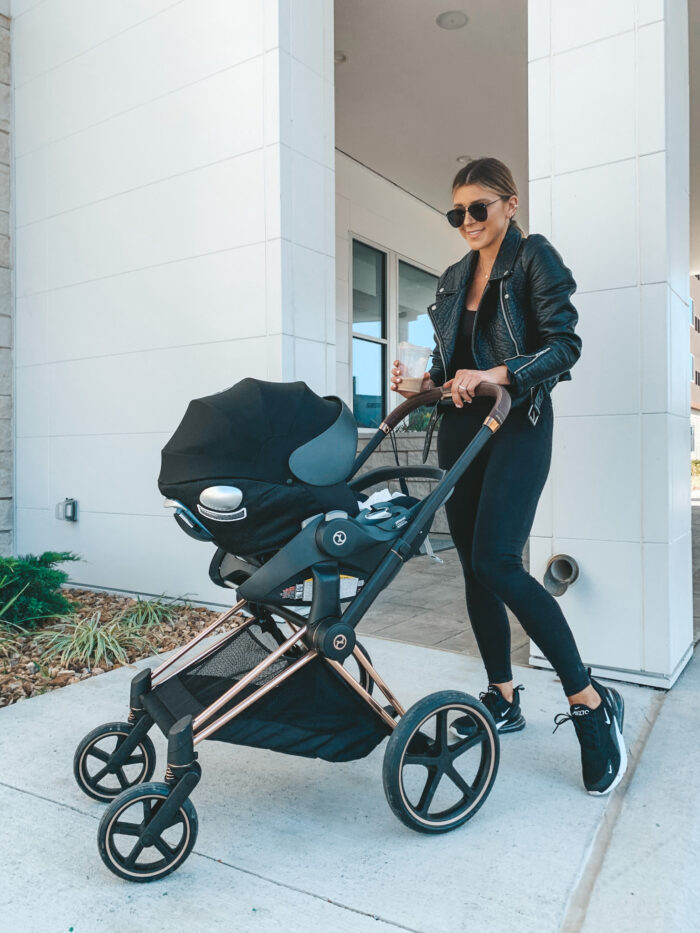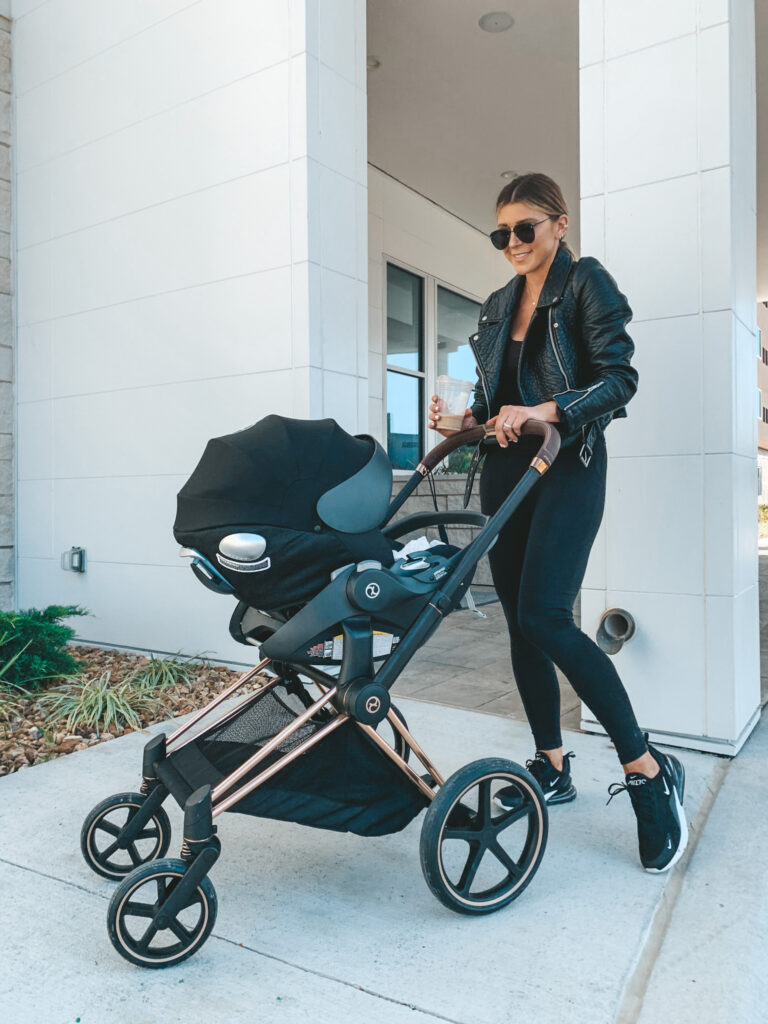 I've had so many requests for all my recommendations I have on baby products, so I thought it'd be helpful to round some of my top must-haves up into a post that you can save or bookmark and reference whenever you need it! I also just want to add before diving in that all of these items can be found at one spot – Nordstrom ! I love Nordstrom for clothes and accessories, but they have such a great baby/kid gear section as well!
I tried to break things down by category so it's easy to find what you're looking for. Hopefully this information is helpful to anyone with a little one or is expecting!

Car seat, Stroller and Bassinet –
I absolutely love the Cloud Q SensorSafe Car Seat and the fact that it comes with a base so it can move in and out easily. We have three bases – one for each of our cars and for the grandparents! The car seat also reclines so if baby is sleeping you can leave them in the car seat and recline it and place it in the stroller no problem. This option is  for babies 4–35 lb.; up to 30″ tall and the infant insert is included. We also use Cybex car seats for the other two kiddos. The Cybex Booster Seat for Sutton and this seat for Greyson which we transitioned him to just recently.
For a stroller, we have the Cybex praim base  so the car seat can be used with this stroller base. And if you are looking for a bassinet/carrycot this one is fantastic and also attaches to the Cybex stroller.

Nursing pillow
I have tried so many different nursing pillows and really love how soft and comfy this one is. It fits so well around my body and you can use a baby pillow prop.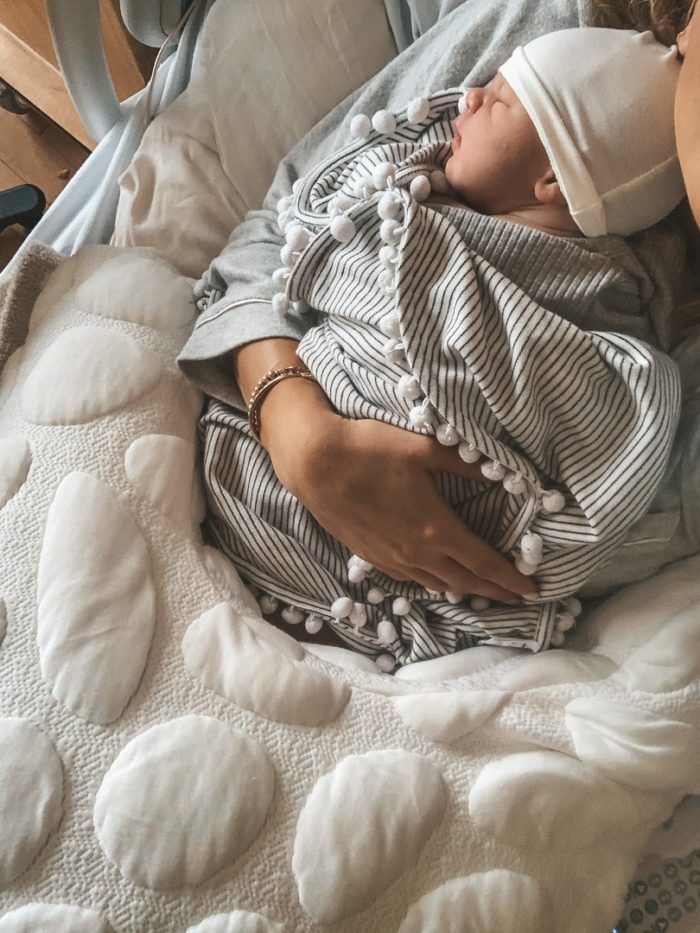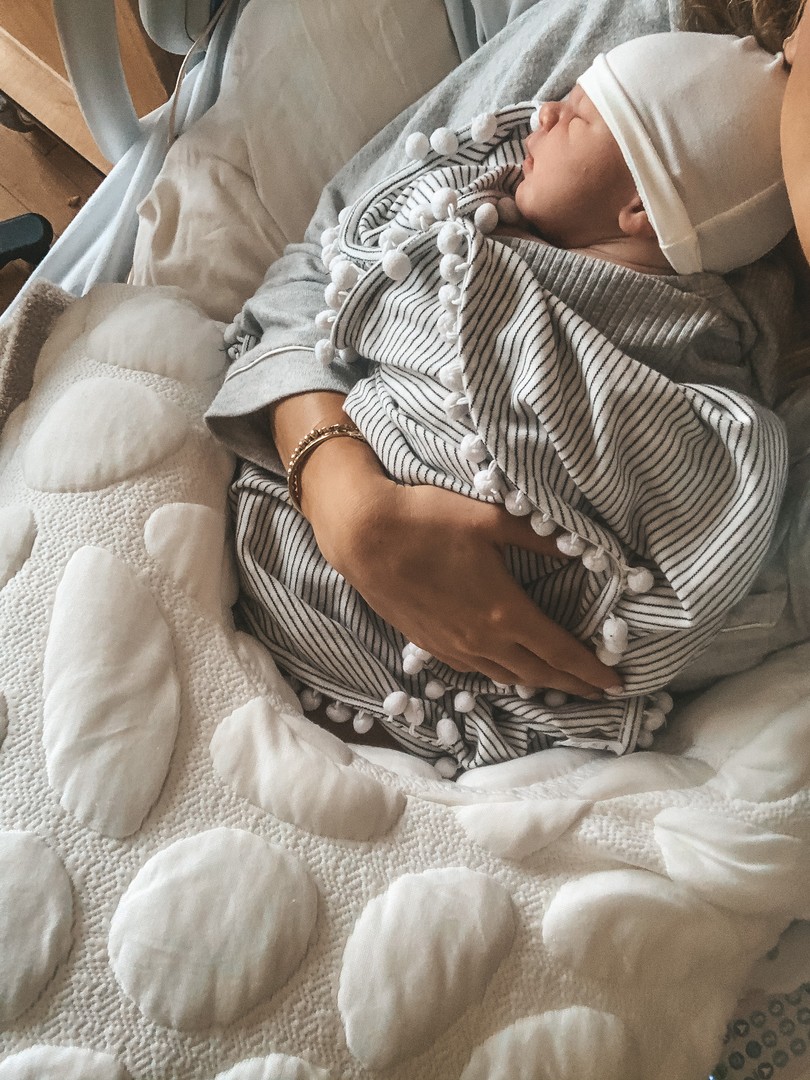 Organic Infant Lounger
I have gotten so many questions on this! It's the Snuggle Me Infant Lounger and is made of hypoallergenic organic textiles. It's super lightweight and portable, which I love. It snuggles your baby with a tight fit that keeps them in place with a calming hugging sensation. Make sure to get an extra cover for when you need to wash the other!