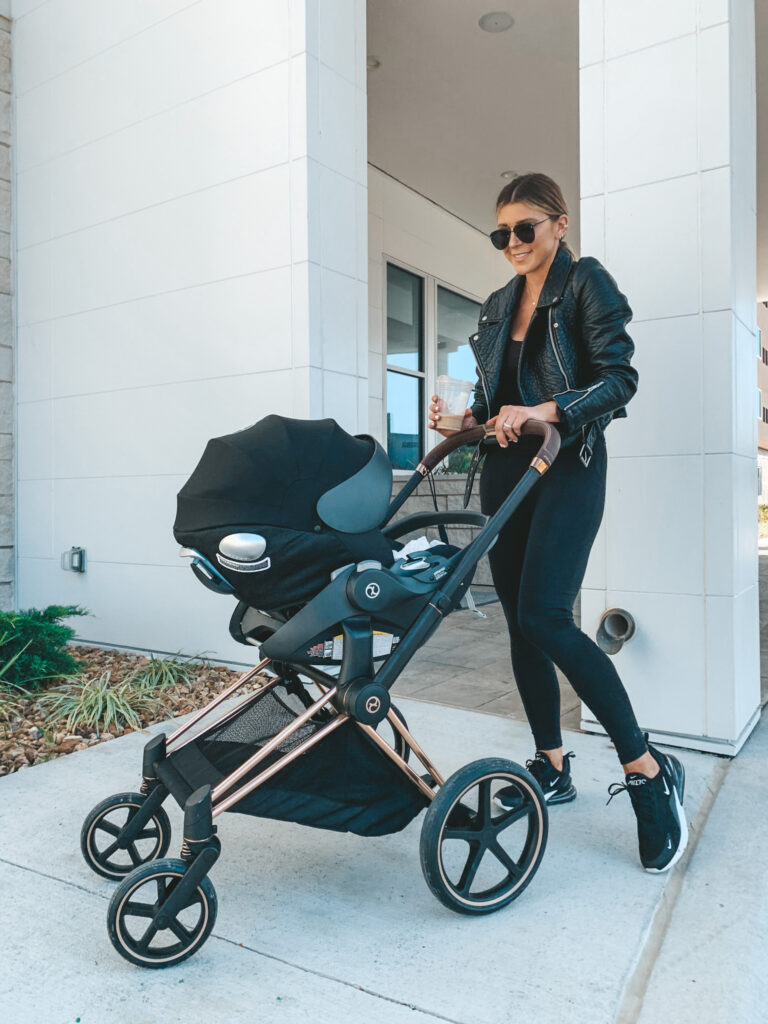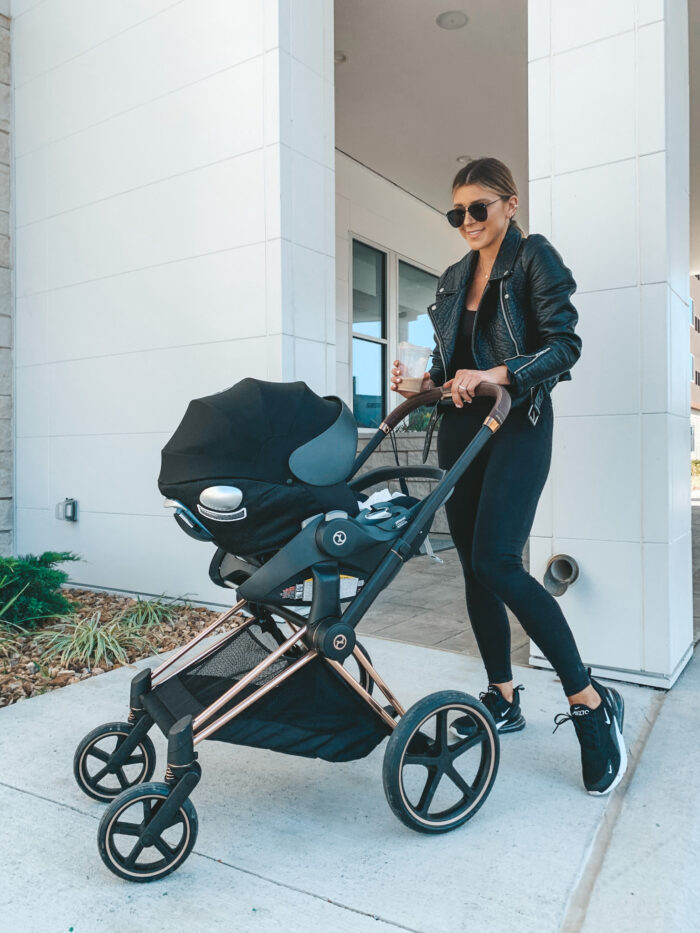 I've had so many requests for all my recommendations I have on baby products, so I thought it'd be helpful to round some of my top must-haves up into a post that you can save or bookmark and reference whenever you need it! I also just want to add before diving in that all of these items can be found at one spot – Nordstrom ! I love Nordstrom for clothes and accessories, but they have such a great baby/kid gear section as well!
I tried to break things down by category so it's easy to find what you're looking for. Hopefully this information is helpful to anyone with a little one or is expecting!

Car seat, Stroller and Bassinet –
I absolutely love the Cloud Q SensorSafe Car Seat and the fact that it comes with a base so it can move in and out easily. We have three bases – one for each of our cars and for the grandparents! The car seat also reclines so if baby is sleeping you can leave them in the car seat and recline it and place it in the stroller no problem. This option is  for babies 4–35 lb.; up to 30″ tall and the infant insert is included. We also use Cybex car seats for the other two kiddos. The Cybex Booster Seat for Sutton and this seat for Greyson which we transitioned him to just recently.
For a stroller, we have the Cybex praim base  so the car seat can be used with this stroller base. And if you are looking for a bassinet/carrycot this one is fantastic and also attaches to the Cybex stroller.

Nursing pillow
I have tried so many different nursing pillows and really love how soft and comfy this one is. It fits so well around my body and you can use a baby pillow prop.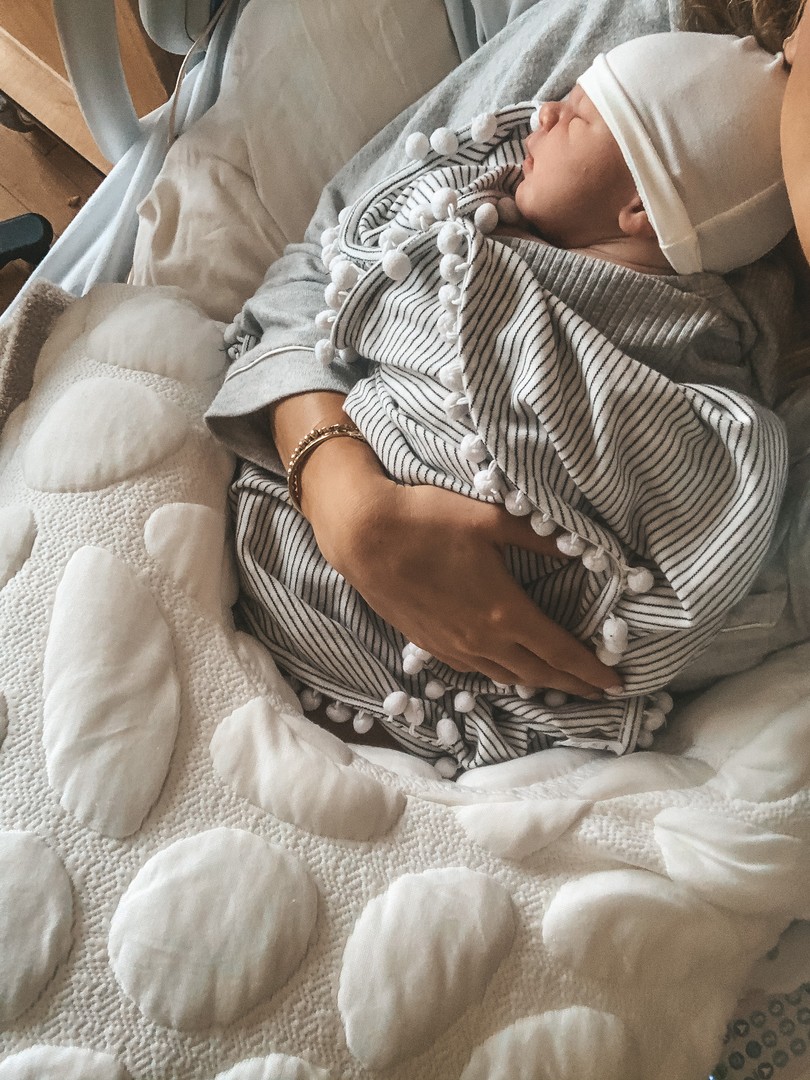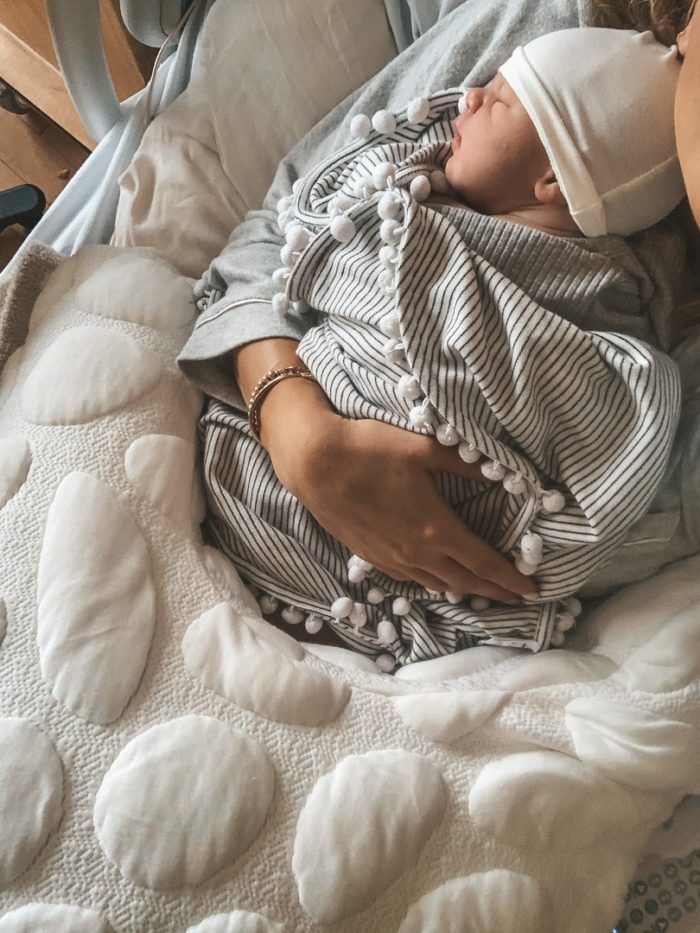 Organic Infant Lounger
I have gotten so many questions on this! It's the Snuggle Me Infant Lounger and is made of hypoallergenic organic textiles. It's super lightweight and portable, which I love. It snuggles your baby with a tight fit that keeps them in place with a calming hugging sensation. Make sure to get an extra cover for when you need to wash the other!
Baby Frida Humidifier

The BreatheFrida humidifier not only brings moisture back to baby's room but it is also equipped with an essential oil diffuser and a range of nightlight colors. Definitely add this to your registry or pick one up ASAP!
Honest Baby Products
Michael and I are big fans of this brand for all our kids! If you're buying for baby, I'd grab this set because it comes with everything you need. This would also make a fantastic baby shower gift!
Oxo Baby Bath
Another brand we love for our kids.This bathtub  grows with your little one—from infancy to 18 months—and collapses flat for compact storage, which is also nice if you need to take it with you for a weekend trip.
And a few other items I am using daily for baby….
Solly baby wrap
If you've ever wanted to try baby wearing, this is the wrap to do it with! Nordstrom has some very cute colors available too!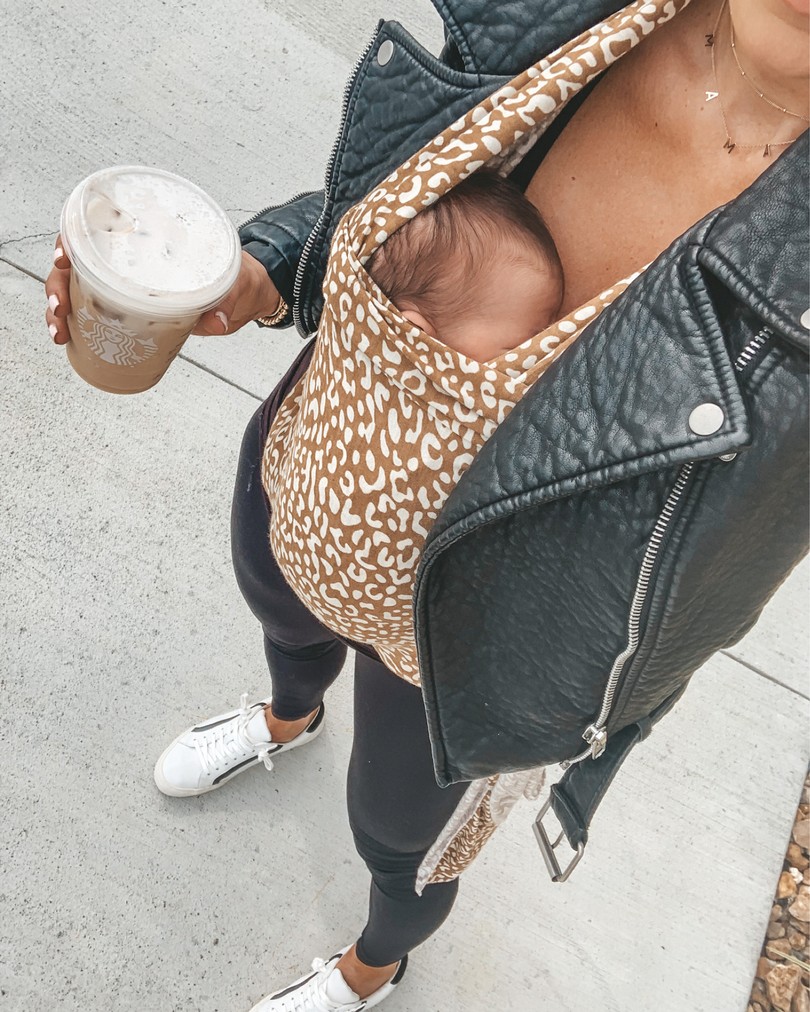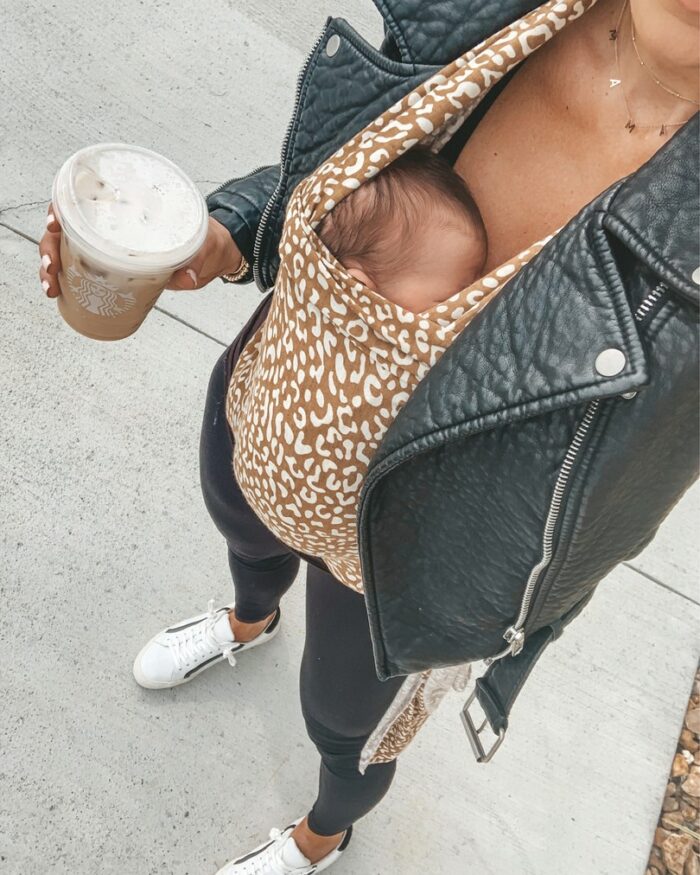 Frida Baby Basic Kit
FridaBaby is a third brand I highly recommend checking out.This kit has all of my favorites including the DermaFrida SkinSoother silicone baby bath brush, NoseFrida SnotSucker nasal aspirator with four hygiene filters, Windi (what a cute name!) GasPasser gas and colic reliever with ten single-use relief tubes, NailFrida SnipperClipper Kit with a newborn nail file and an all-in-one travel case! All for only $40! Every mom needs this, so snag it yourself or pick it up for a friend that's expecting!
Nordstrom has SO many more amazing products for kids and babies, but I think this list is a great starting point. Did I leave anything off that's an essential for you? Share it below so we can all see what it is!
SHOP BABY GEAR

A big thanks to Nordstrom for sponsoring this post!