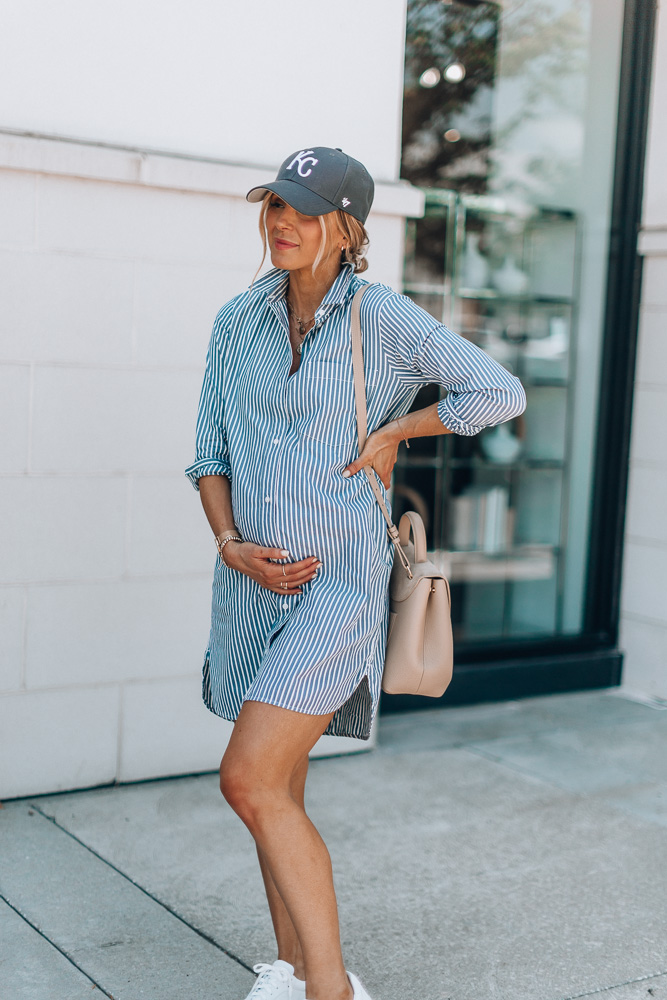 If there's any specific style that I'm looking for right now, especially as we head into the hottest months of the year, it's easy and comfortable. I'm sure a lot of you – pregnant or not – are looking for the same thing. Enter: the perfect shirtdress for summer from Everlane. Everlane has quickly become a go-to of mine lately with their chic, minimal style and amazing basics that are perfect for building out any wardrobe.
On a recent browse of their website, I came across this shirtdress (which also comes in white) and I immediately knew it would be a favorite. The loose fit, the stripes, the POCKETS! Whenever I wear it, which is frequently, I have to remind myself I'm not still in my pajamas. Because yes, it's that comfortable! It's also one of those pieces you can dress up or down. If I'm wearing it around the house, to the grocery store, or even a doctor's appointment (really the only places I go right now, ha) for example, I love to throw on a cute pair of white sneakers and a baseball hat. It makes me feel put together yet I could not be more comfortable.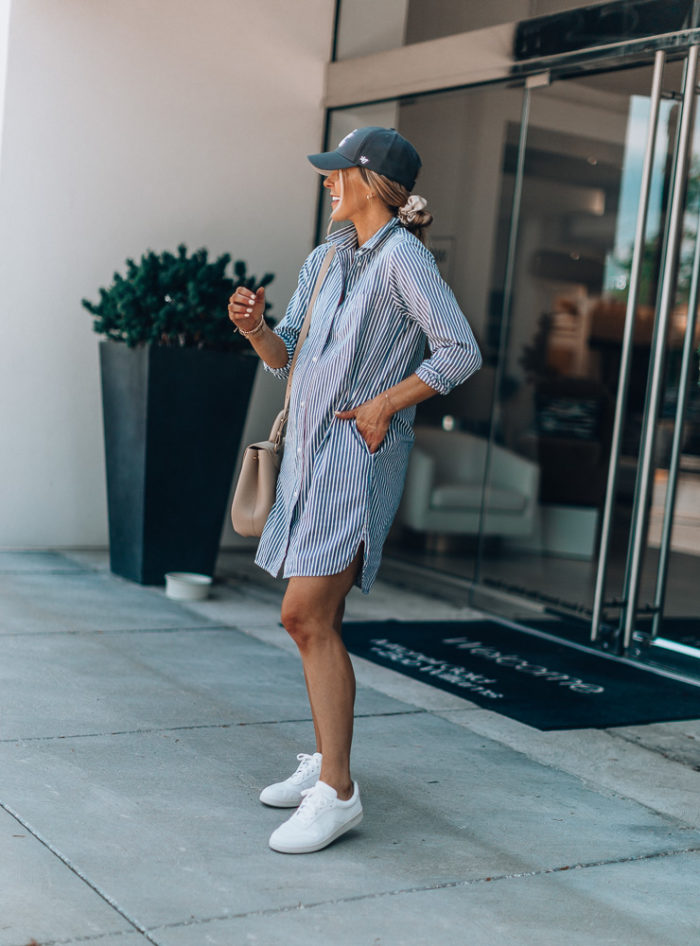 The white sneakers I mentioned are also from Everlane, and I have to share a few other pairs of shoes they have that I'm also loving that would go perfectly with this dress if you wanted to dress it up a bit. The sneakers are a great summer staple, but I'd also recommend these slides or these mules. Both are absolutely timeless! Like I said, if you're trying to build the foundation of your wardrobe or just looking for some really classic pieces that will never go out of style, I definitely recommend starting at Everlane. The pricing is very good and the quality is fantastic.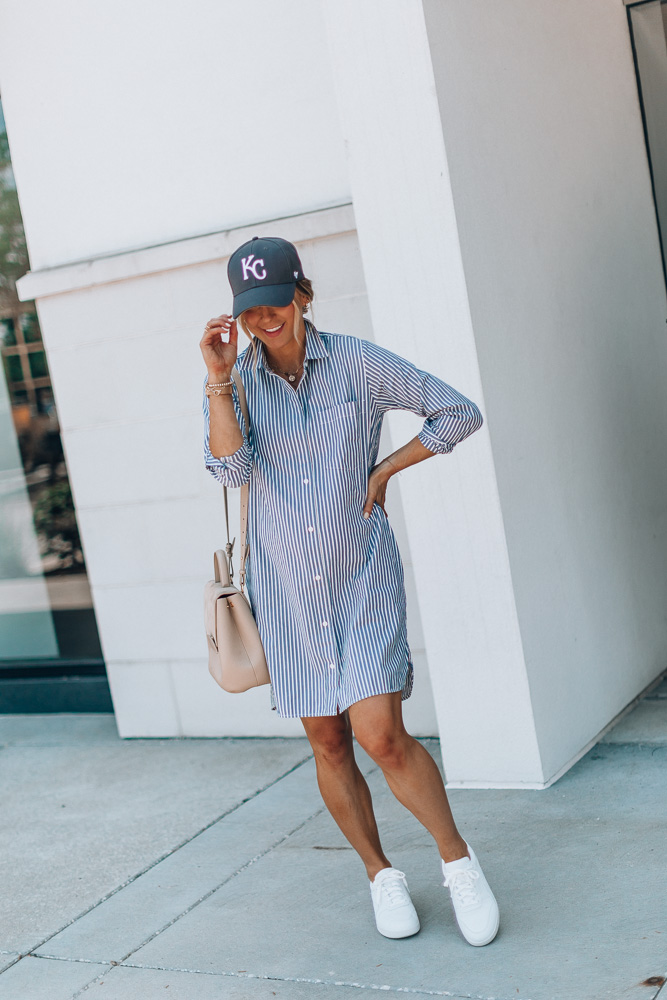 Have you shopped at Everlane before? What styles are your favorite? I can't get over the selection of quality, classic pieces – including this shirtdress!
SHOP EVERLANE

A big thanks to Everlane for sponsoring today's post!