A big thanks to Olay for sponsoring this post!
You all know I'm a big skincare lover so when Olay asked me to test out their new Wrinkle Correcting Serum, it was a no-brainer for me. I've been using serums in my skincare routine for years, but I also wanted to take this opportunity to really learn more about serums and why they're such a crucial part of any skincare routine. Below are my biggest takeaways from this product and my experience with serums in general. Also, before I dive in, I do want to add that this product is pregnancy safe, so any of you mamas-to-be out there looking for pregnancy-approved skincare products, this is a great place to start!
Let's dive in!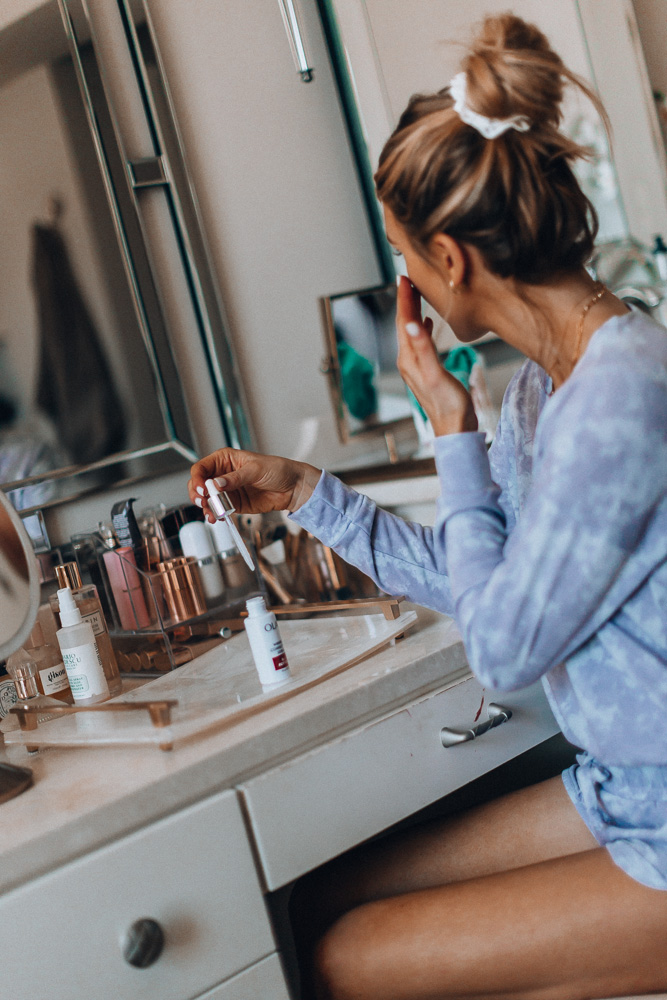 Serums contain actives
If you've never heard the term "active" in relation to skincare, don't panic! This simply means serums contain highly concentrated ingredients that can truly make a difference in the appearance of your skin. The main active in the Olay Wrinkle Correcting Serum is niacinamide, which is meant to treat your wrinkles and fine lines at the source. It deeply penetrates the skin to help replenish collagen. I tested the serum for about three weeks before writing this post and can confirm I started to see a visible difference in those pesky fine lines around my mouth and on my forehead. The key is to consistently use it in your nightly skincare routine. I recommend applying it every evening after you cleanse but before you apply moisturizer.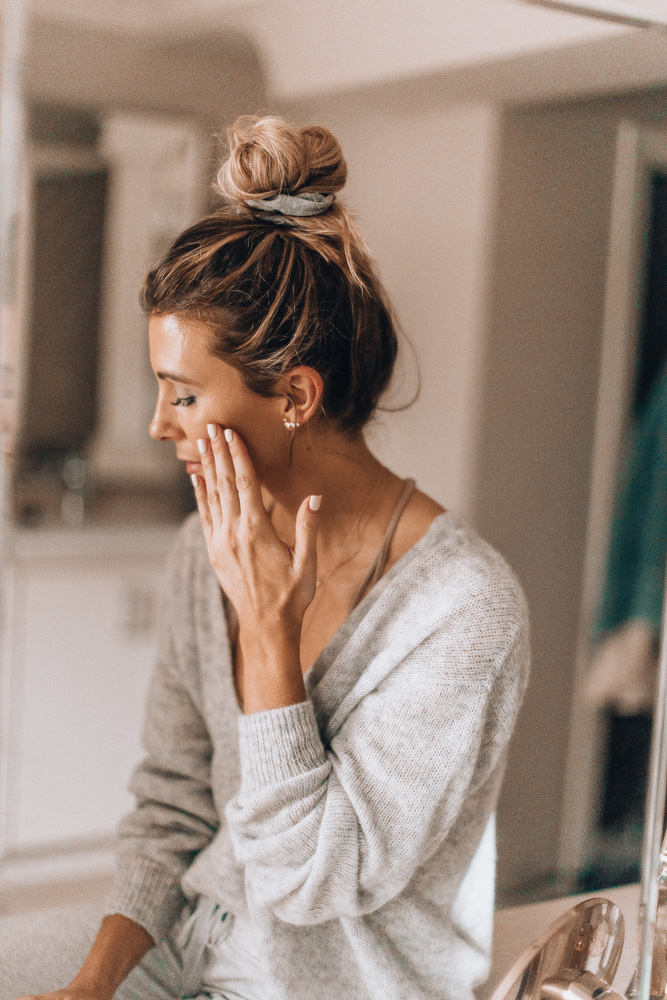 They allow you to target your skin's needs
One of the biggest things I've learned about the value of serums over the years is there's usually one for every kind of skin type. Whether your skin is dry, has too much texture or is uneven, red or starting to age, there's a serum that can help. This goes back to the actives in serums. One thing I love about Olay is that they realize everyone's skin needs something different so they're actually launching a whole new line of serums (not just the Wrinkle Correcting one I tested) that will be able to help women with all kinds of different skin types target their unique needs.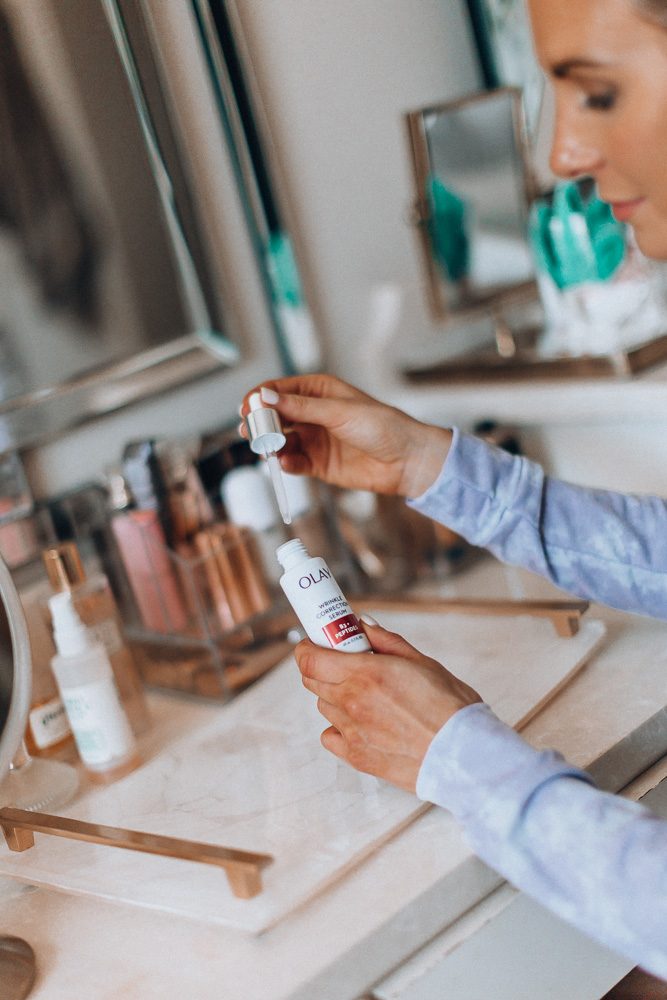 No fillers, which makes them effective
Serums are designed to deliver nutrients and actives to the deep layers of your skin. To make sure Olay's serums do just that, they've left out all the fillers you see in some products that can leave your pores clogged. There are no parabens, phthalates, mineral oils or synthetic dyes in Olay's serums, which means only the good stuff is being delivered straight to your skin leaving it with millions of renewed skin cells every time you use one. I know this is why I was able to see such a difference in my skin. It feels completely refreshed and is helping me feel more confident in my skin.
Also, I just want to add that supporting a brand like Olay is easy for me because of their no skin retouching promise. Olay has pledged to not retouch any of their advertising imagery moving forward in an effort to help women feel encouraged and excited about beauty instead of feeling bad about themselves. That is 100% something I can get behind. Encouraging women to be their authentic selves and feel good about the skin they're in is an amazing mission that I'm very happy to be a part of.
Do you have any questions about serums or the Olay Wrinkle Correction Serum specifically? I''m happy to answer any questions you might have about my experience using it or serums in general!
If you'd like to try the Olay Serums for yourself, click here! When you buy a serum at CVS you get $3 extra bucks through March 28.