By Morgan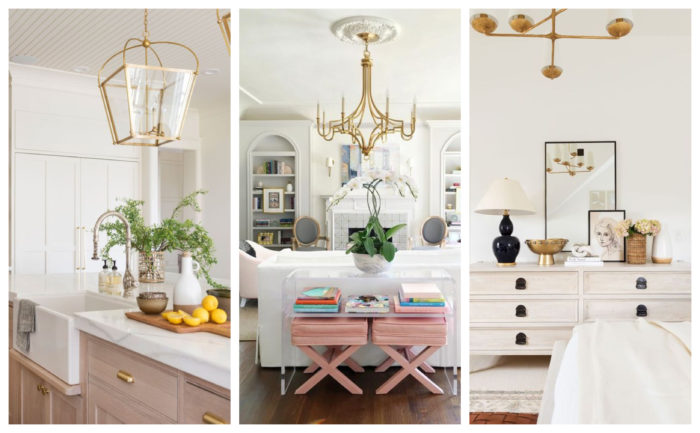 Happy Saturday! Last week Claire and I were at the Atlanta Home & Gift Market; we go to buy for our party & gift shop, Pink Antlers. We love going to market in January because it's when they debut all the new items for 2020 from Spring to Winter! It always feels a little crazy picking out & ordering Christmas items in January, but that's what we do in the retail world.
With Becky & Michael building a new home, we kept an eye out for fun home ideas & Becky asked me to share some of the 2020 trends that we saw. These trends aren't all necessarily new, but they're what will stand out & stick around for 2020.
5 Home Trends for 2020
Pops of Color | One of the very first things that we saw was pops of color. The last few years neutrals have been huge… and they're not going anywhere, but we are going to see more & more tasteful pops of color in accent pieces & art.
(above photos via Gabby Home & Circa Lighting)