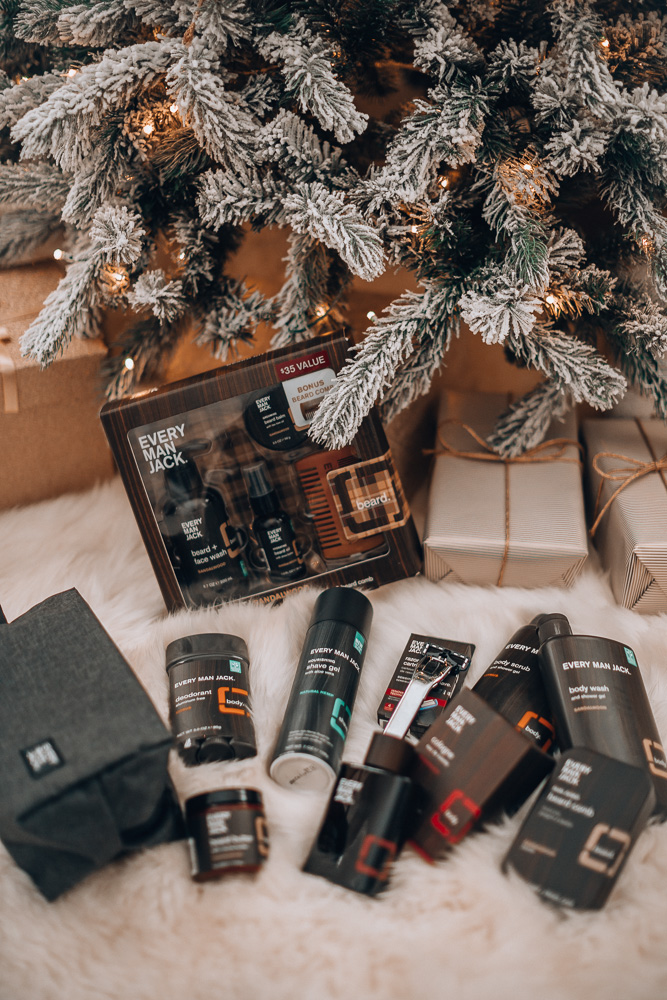 If you have any guys on your shopping list this holiday season, there is no doubt in my mind they will all love any of the Every Man Jack products! We're big fans of Every Man Jack in our house for a few reasons. First,  their products, which range from face wash to cologne, are formulated with naturally derived plant-based ingredients! This means their products are clean and Michael can feel good about what he's putting on his skin. This means their products are clean and Michael can feel good about what he's putting on his skin Second, their bottles are made with at least 50% recycled plastic and everything is manufactured in the US! Whenever we have the chance to support a brand that prioritizes these things, we definitely jump on it!. Lastly, Every Man Jack is affordable! It seems like a lot of clean brands are almost double the price of traditional products, so it's really refreshing to see Every Man Jack stick with a more budget-friendly price point.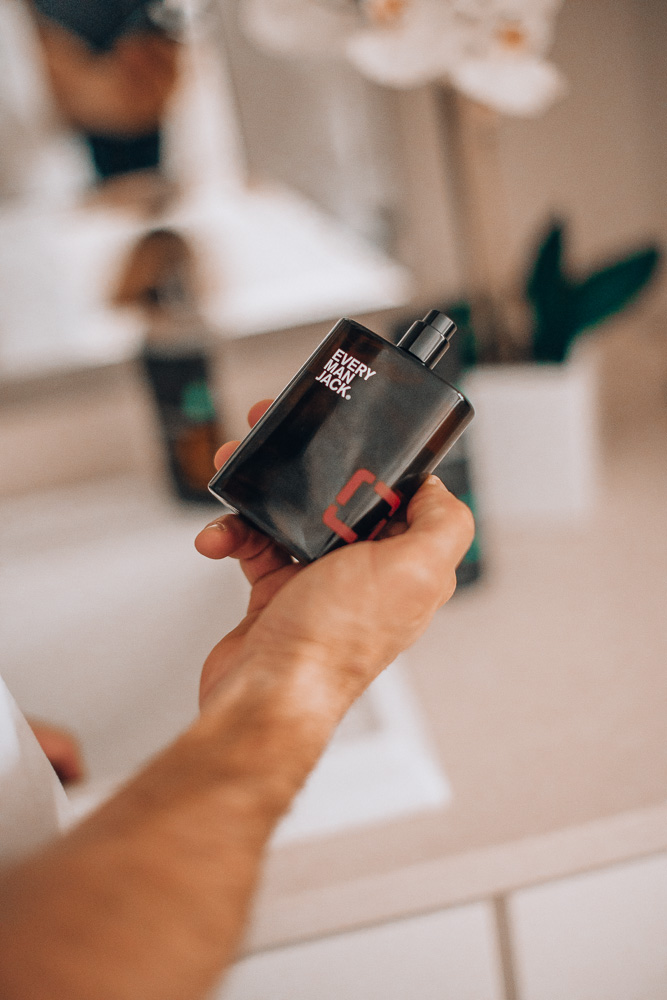 Because Michael is such a huge fan of Every Man Jack, we're of course gifting all the guys in both our families a variety of items from them. One of Michael's favorites that he's excited to give as a gift is the Cedarwood Beard + Face Wash. Any guy with a beard will appreciate this product because it's amazing for keeping your beard clean and itch-free! Michael says both the cedarwood scent and the sandalwood are amazing. He's also been using the Every Man Jack razor (it has six blades for an extra clean shave!) along with the Natural Menthol Shave Gel. Michael loves that it's a gel formula because it helps his skin feel cool and refreshed.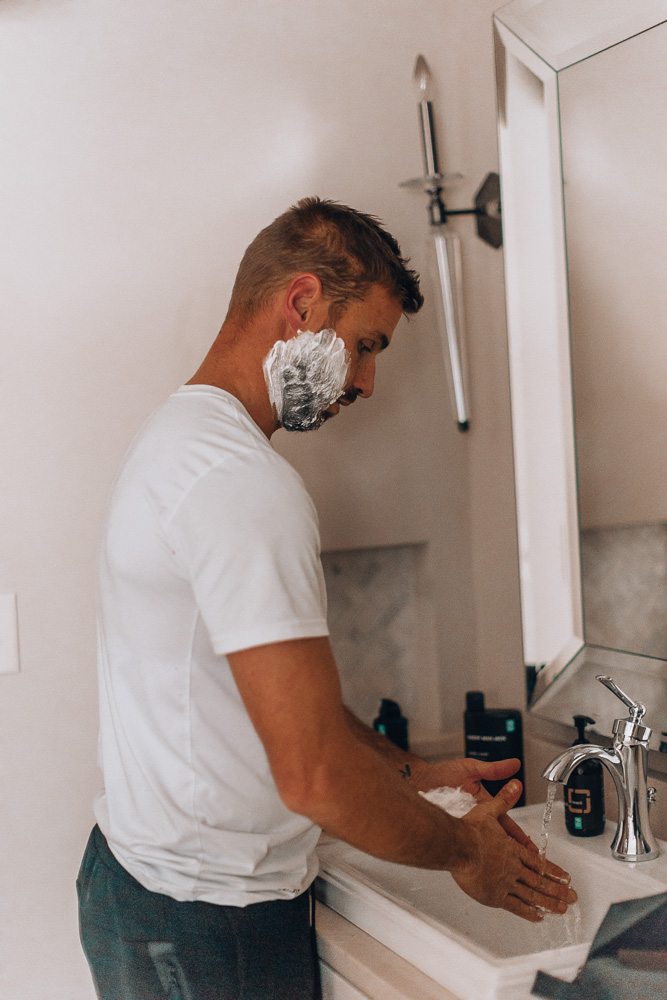 One of my favorite products for both Michael and me – yes, I've used it too 😉 – is the body wash in citrus. It's a coconut-based formula so it's super moisturizing while smelling like fresh oranges! I also love the Sandalwood Beard Kit, which is going to every single guy in our family with a beard this Christmas! It has everything you need to maintain a beard while traveling and even comes with a sandalwood comb!
Last, but not least, Michael has also been wearing Every Man Jack Activated Charcoal Deodorant  and Sandalwood Cologne. Aluminum-Free deodorant is important to us because it's something you put on your skin every day and I love seeing a men's focused brand take the initiative and create such an awesome, non-toxic product. Plus it's only $7, which is half the price of some other clean deodorant options. The cologne is a newer product and after having Michael try it out, I see why it was so highly requested by Every Man Jack customers! It smells SO good and the bottle it comes in is so chic (a detail I always appreciate).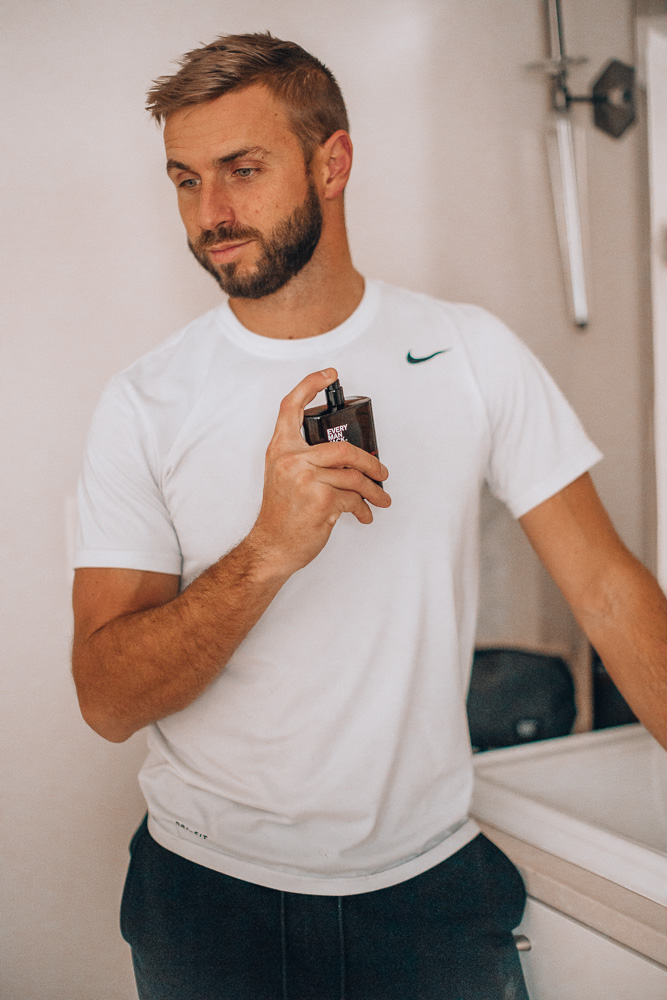 Every Man Jack is all around a fantastic brand doing some really great things. If you want to order for the holidays, I have a little promo for you! 30% OFF sitewide and 40% off your first subscription order from 12/18/19 at 12:01am PT to 12/23/19 until 11:59pm PT. Plus – order by midnight on  12/18/19 and get FREE upgraded shipping for your order to arrive by 12/23/19 ! USE PROMO CODE: BECKY30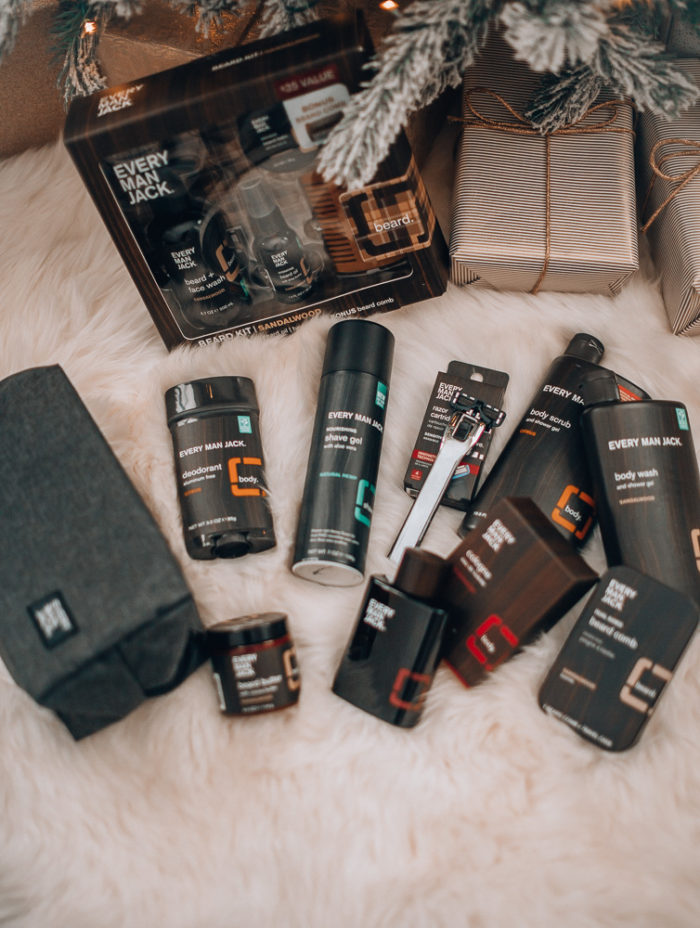 SHOP THE POST:

A big thanks to Every Man Jack for sponsoring this post!