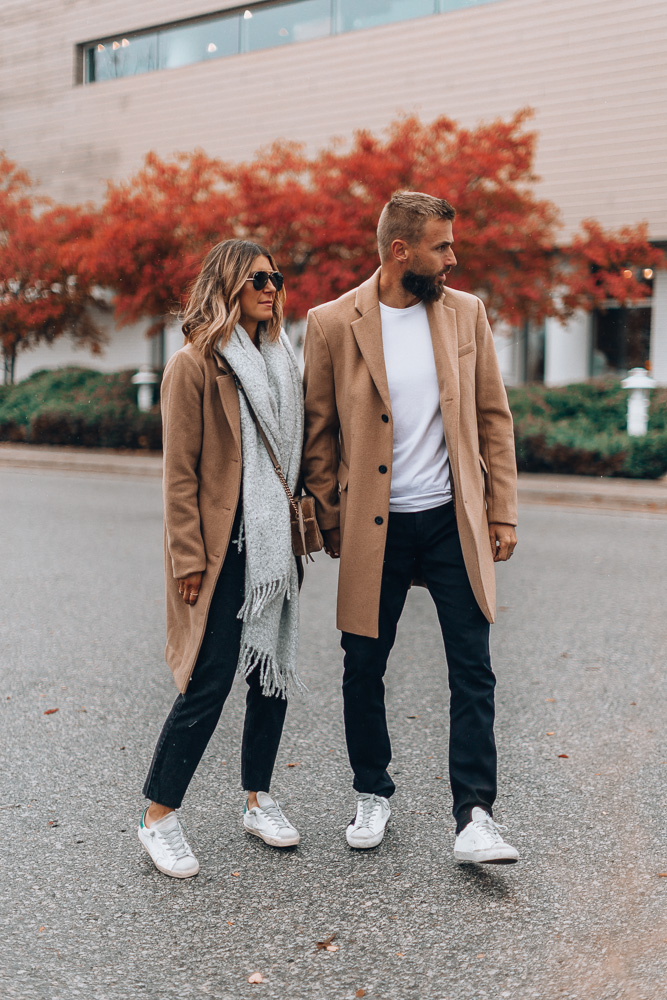 No matter where you live or what type of style you have, you could use a camel coat in your life. I mean, it's probably the most classic coat of all time, right?  They're super versatile and I actually love dressing mine down with sneakers or booties. But honestly no matter your style, these coats come into play during Fall and Winter. And the best part is they never go out of style – so if you decide to invest in a designer one, you know you'll wear it year after year. So today I am sharing Camel Coats for him and her!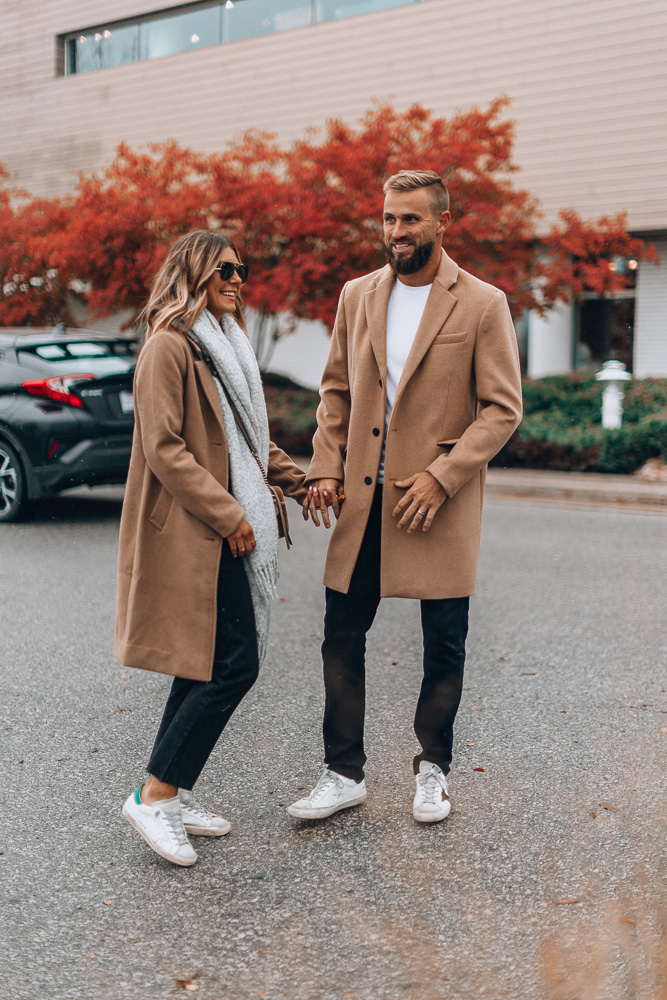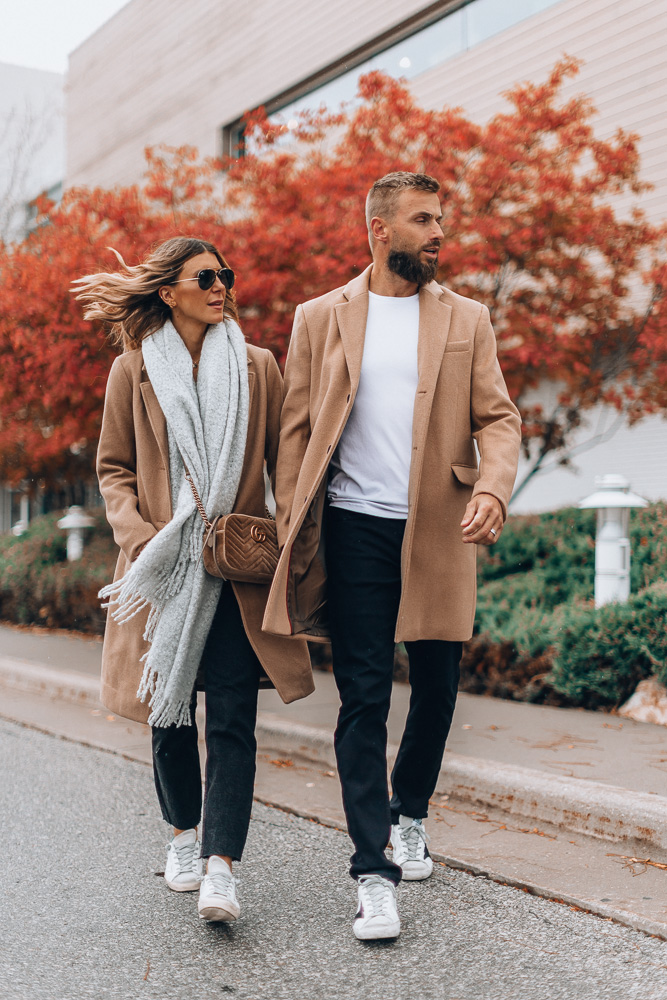 Michael (my husband) has been wanting a camel coat for quite some time. He ordered probably 5 different ones until he found this one. He liked the length, the fit, and the price. I LOVE it on him – it fits great and looks great with any fall/winter outfits.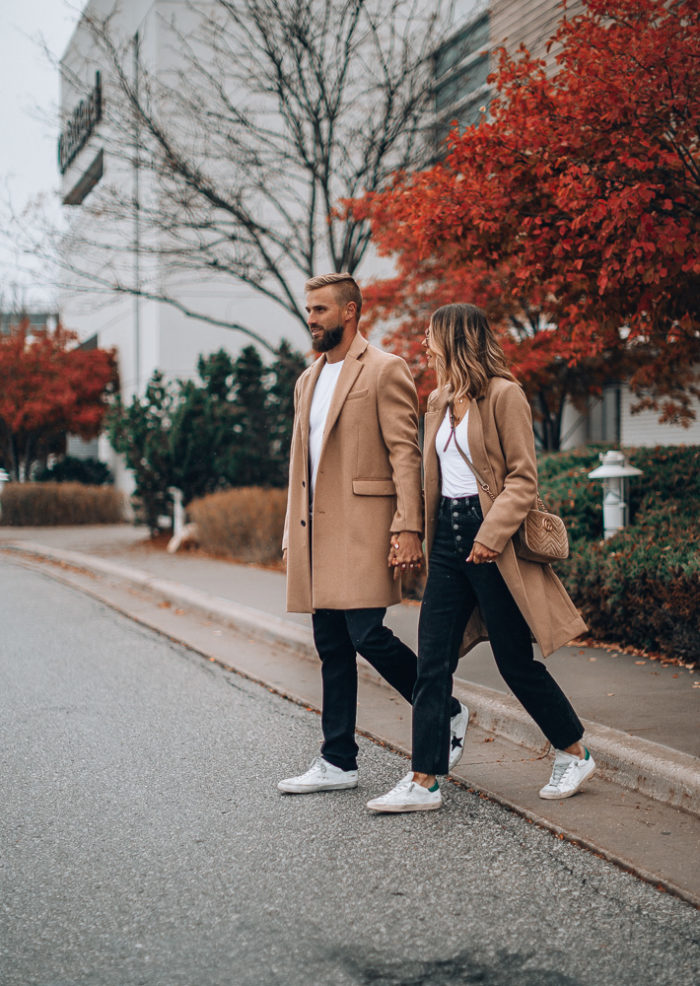 You may have seen me wearing this camel coat  a couple times already. I got this coat from Abercrombie about a month ago and LOVE it. I am so picky about my coats – especially a camel coat. This one long and tailored and affordable! It also comes in 5 colors and patterns!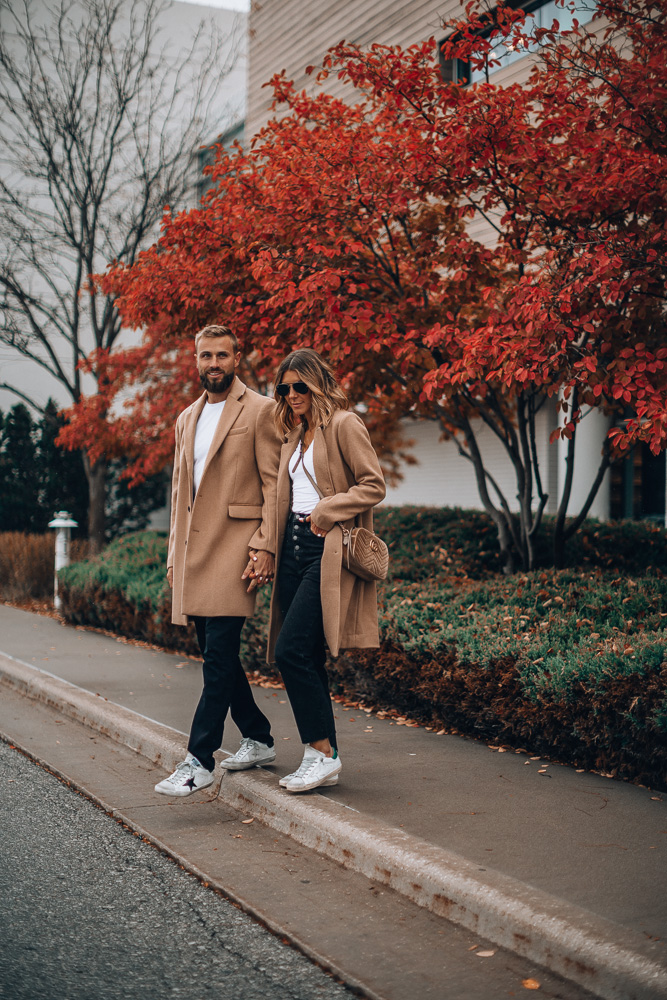 SHOP THE LOOKS 
My look: Camel Coat – TTS (wearing size small)  // Denim – TTS // Scarf // Bodysuit // Golden Goose Sneakers

Michael's look: Camel Coat TTS // Denim // Tee // Golden Goose Sneakers