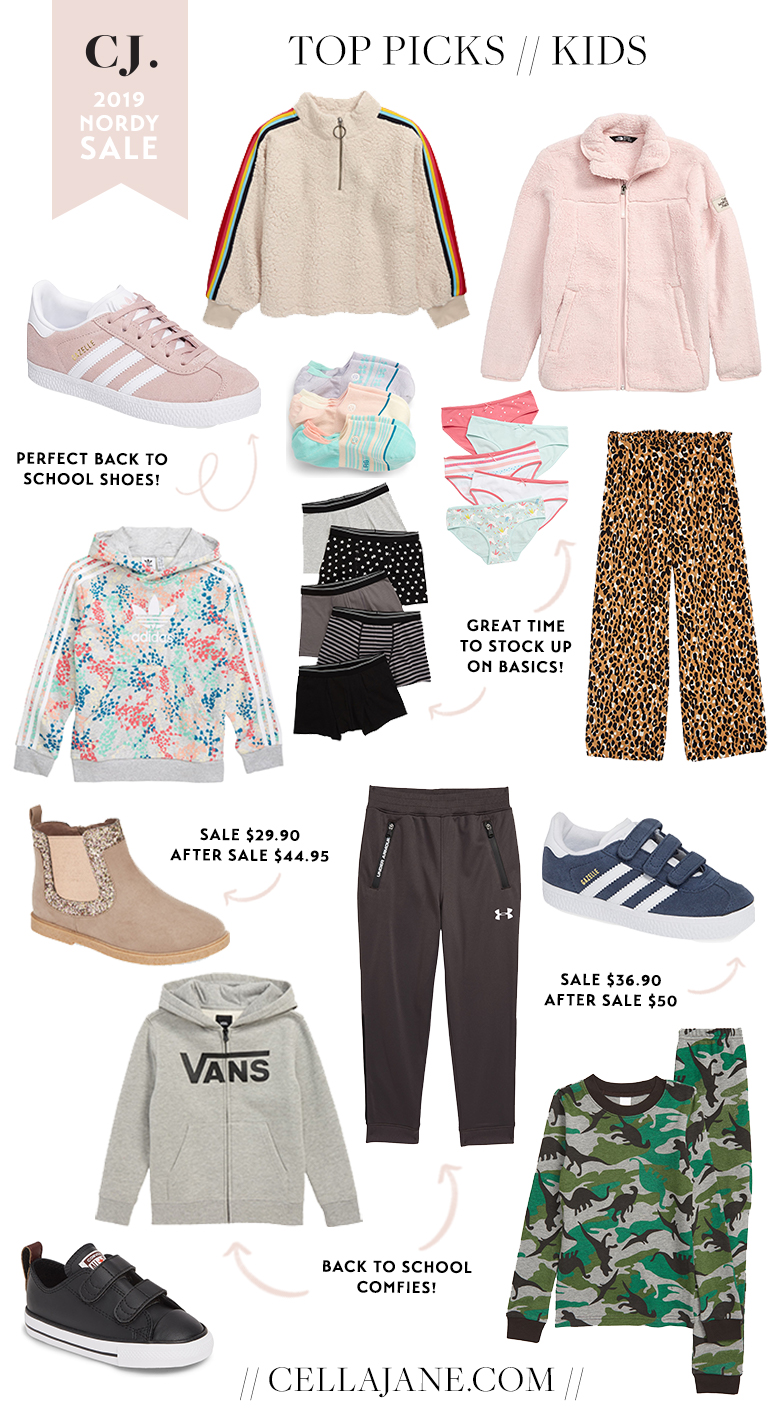 Today I shopped the Nordstrom Anniversary Sale for the kids and found so many great items! For the kids it's a great time to look for back to school clothes & shoes, stock up on basics like socks, underwear & pajamas and pick out a winter coat. If you plan ahead, think Fall & Holiday family photos! Either way, I wanted to be sure to share my top picks for kids with you all.
With Sutton starting kindergarten in the Fall, it was the first time I've really looked at the kids' section in that way. I want getting ready for school to be easy, so having comfy, cute clothes & shoes in her drawers will be key! (No time to complain about something being too itchy or too tight.)
Tucker & Tate Pullover // North Face Fleece // Adidas Pink Sneakers // Socks // Girl Undies // Boys Underwear // Treasure & Bond Ivory Leopard Pants // Adidas Floral Hoodie // Tucker & Tate Glitter Booties // Under Armour Pants // Adidas Navy Sneakers // Vans Hoodie // Chuck Taylor All Stars // Tucker & Tate PJs

See my other Nordstrom Anniversary Sale posts here & here. Later today I will be sharing Top Picks for Men and what looks I love that are still in stock!
Becky xx