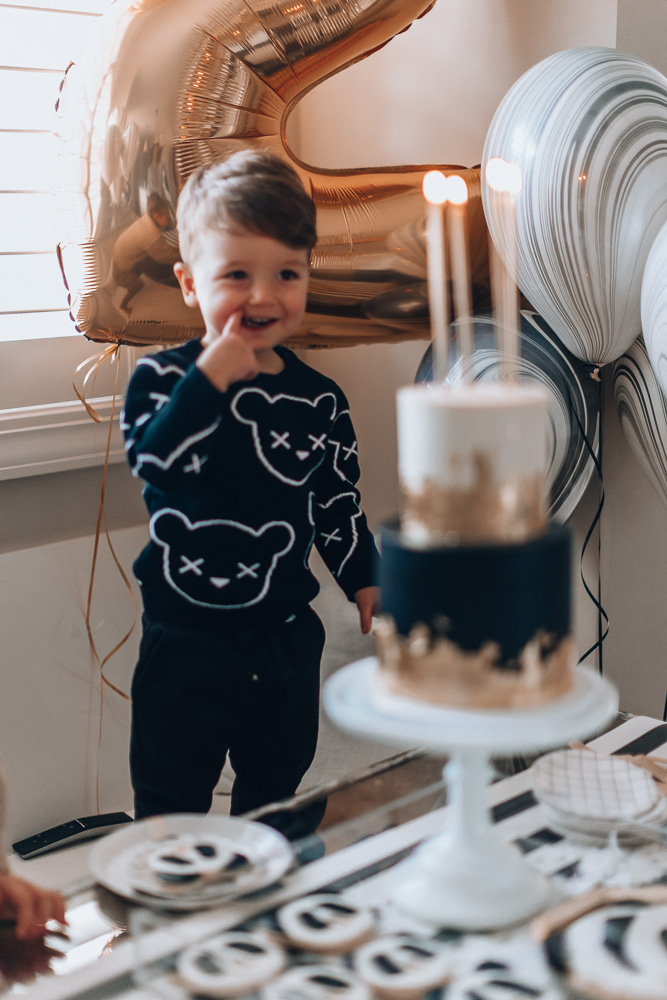 Greyson turned 2 on March 1st & we had such a fun time celebrating him! The weekend following his birthday we had a little party at our house. He loved having some of his favorite people over & as you can see from the pictures, he loved his treats & candles!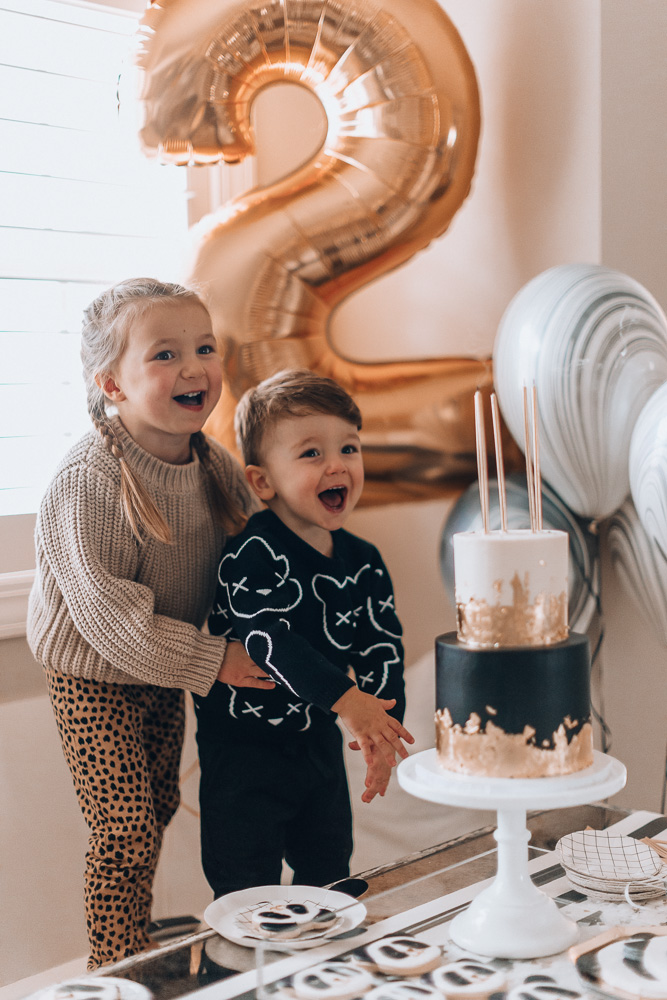 It is insane how fast time flies – it feels just like yesterday that I held Grey in my arms as a newborn. I'm full of emotions thinking that he's not a baby anymore, but actually a toddler.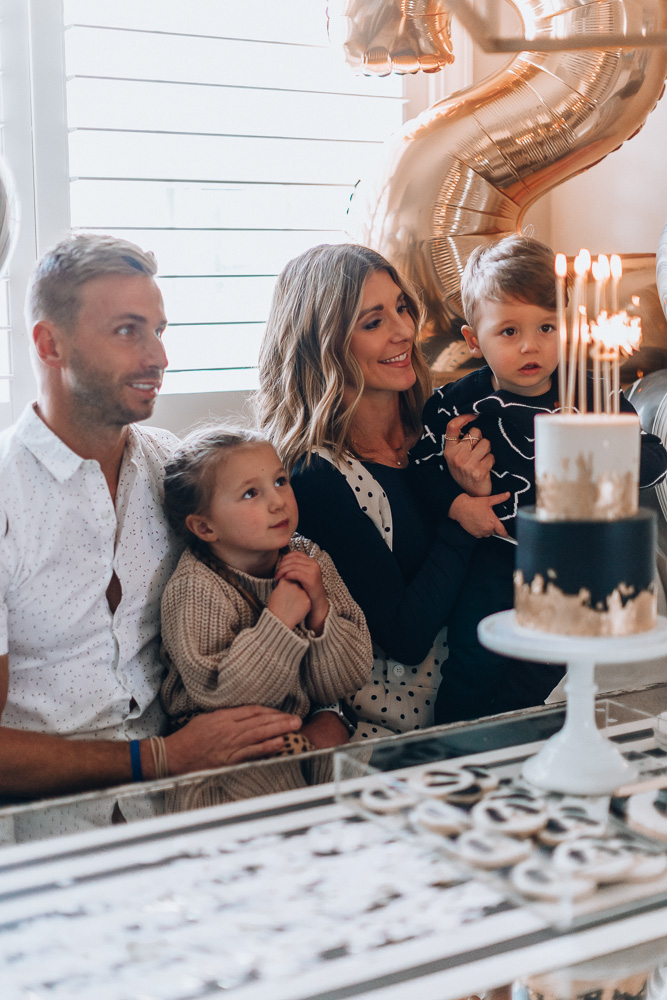 I loved the simple design of the black & white pandas paired with gold accents. The girls at Pink Antlers helped me pull the whole party look together. Then I found he & Sutton's outfits (details below) to tie in to the color scheme!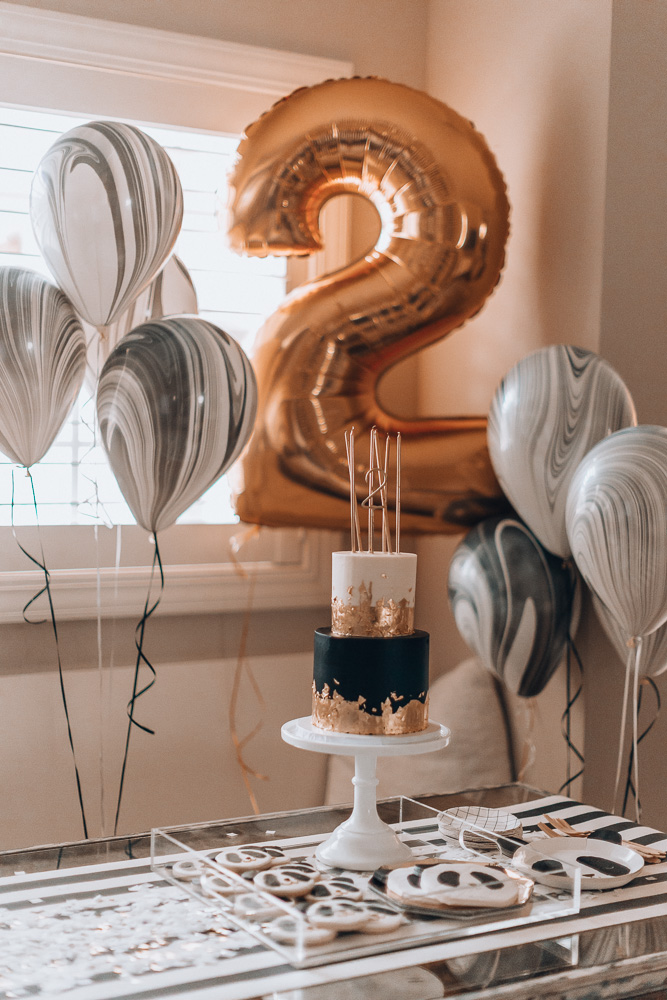 panda plates // panda napkins // grid plates // black marble balloons // gold 2 balloon // gold long candles // sparkler candle // gold plates // confetti // cake plate // black & white paper table runner // acrylic tray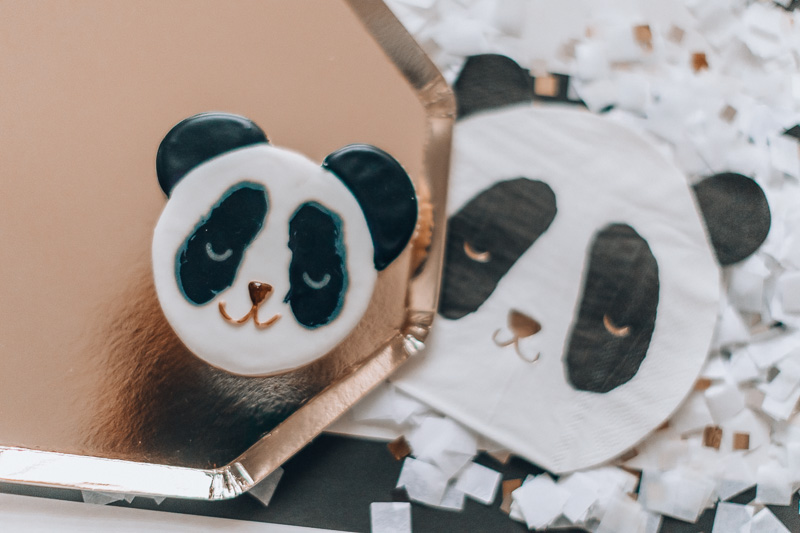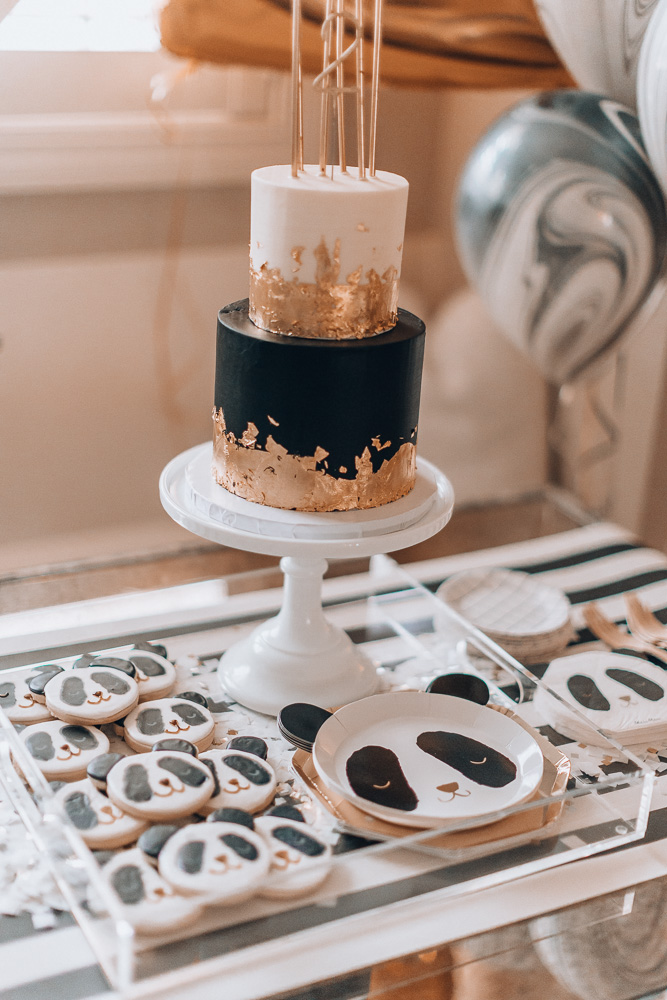 We all loved the panda cookies by Jen Doe and cake by McLain's Bakery. It was all as tasty as they were adorable!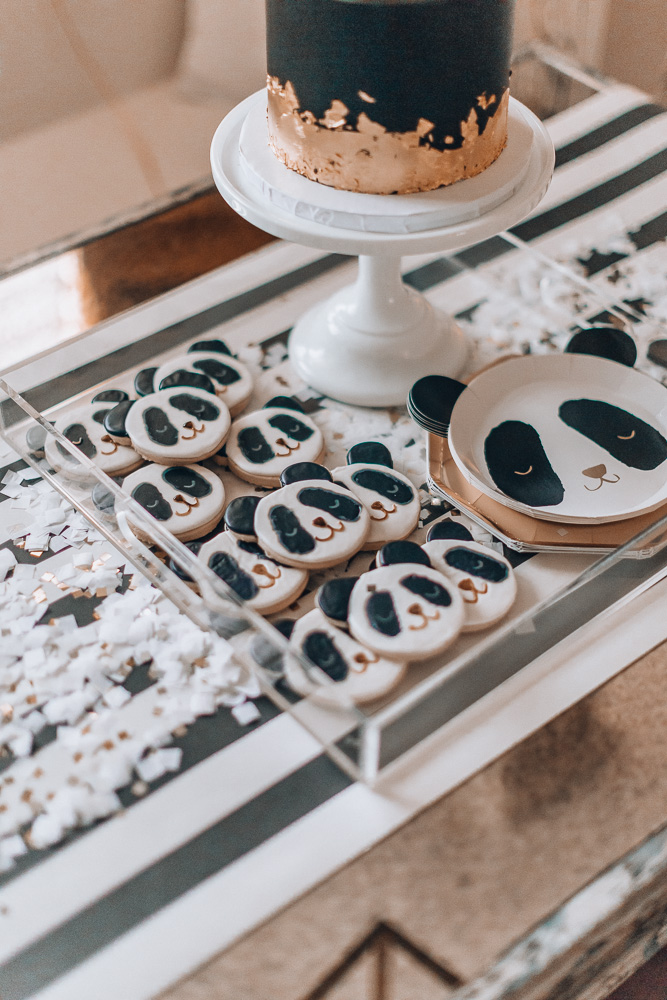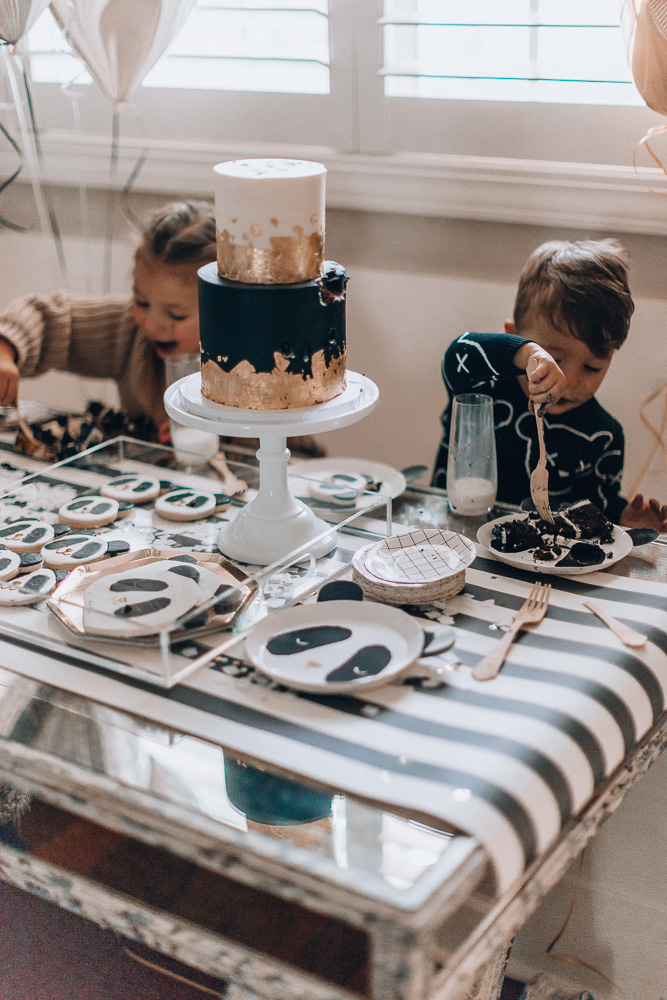 Greyson's sweater & joggers. Sutton's outfit was also Huxbaby. I couldn't find her leggings & sweater online, but found this dress in the same leopard print.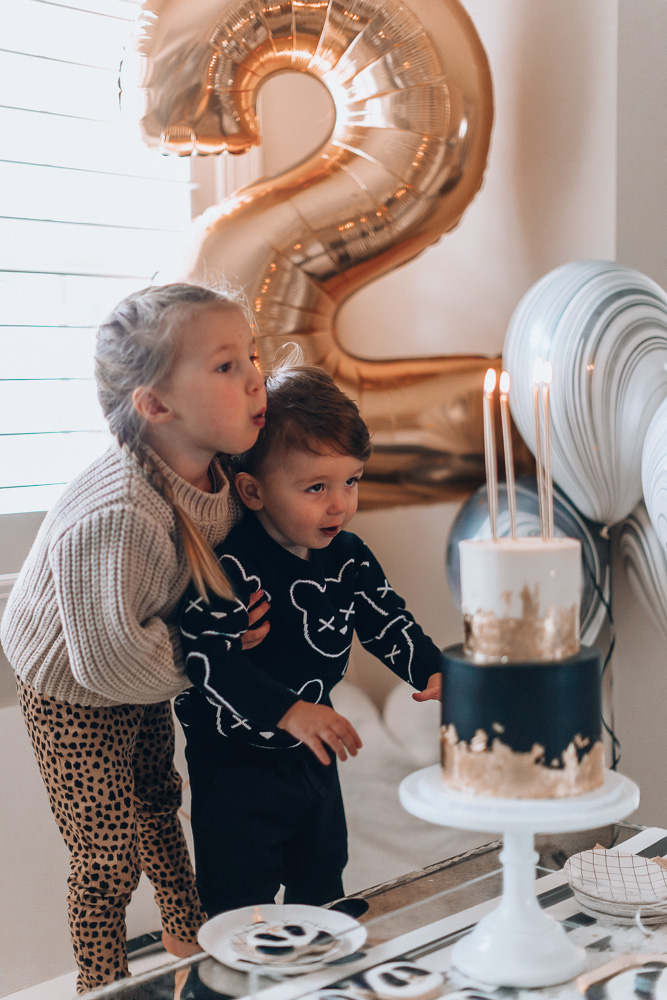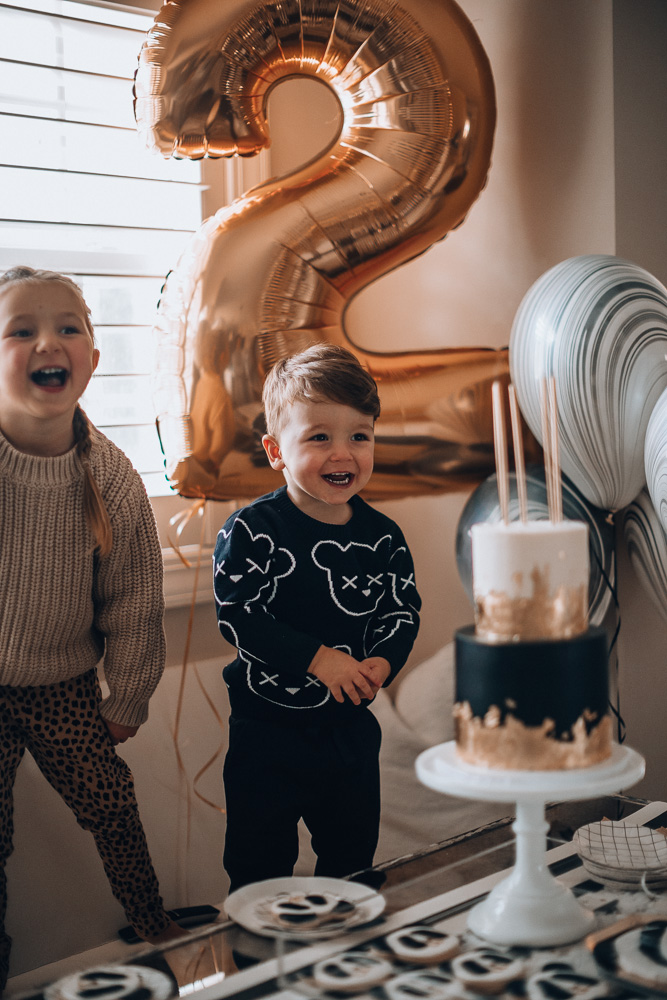 We had so much fun celebrating Greyson & partying for his birthday! I can't believe our baby is 2. He is so much fun & still gives the best snuggles and the sweetest little boy!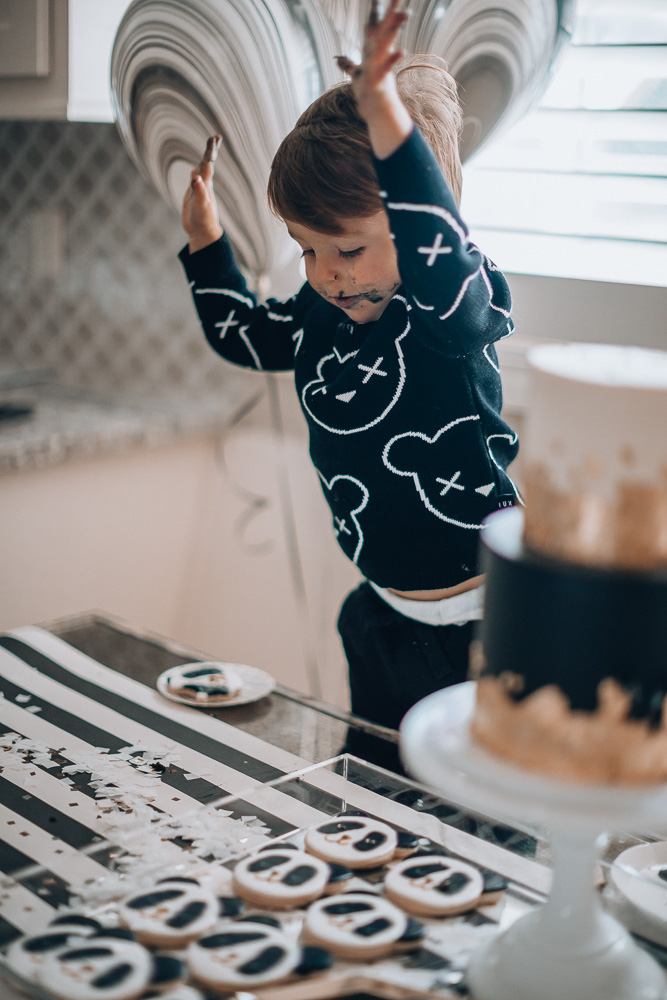 Happy birthday, Little Big Boy.
xx