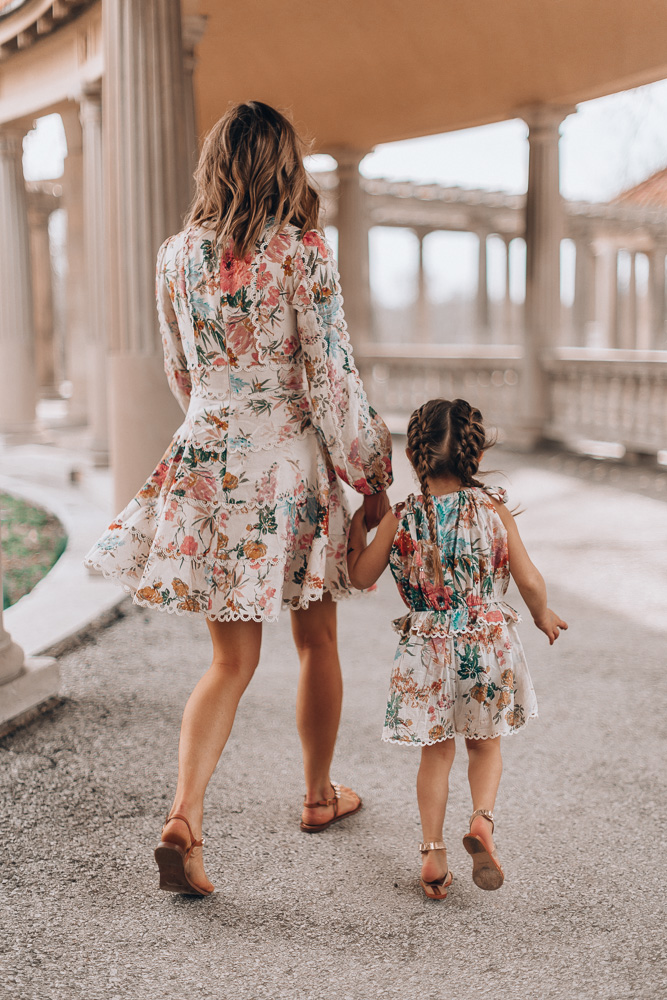 Although working from home gives me some flexibility, I have to admit that it's never as easy as it seems. Having a professional career and tending to my family has been a constant battle – and I've finally got it under control after some careful planning. Since you guys are always asking me how I do it all, I wanted to share some quick and easy tips you can use to balance motherhood and your career.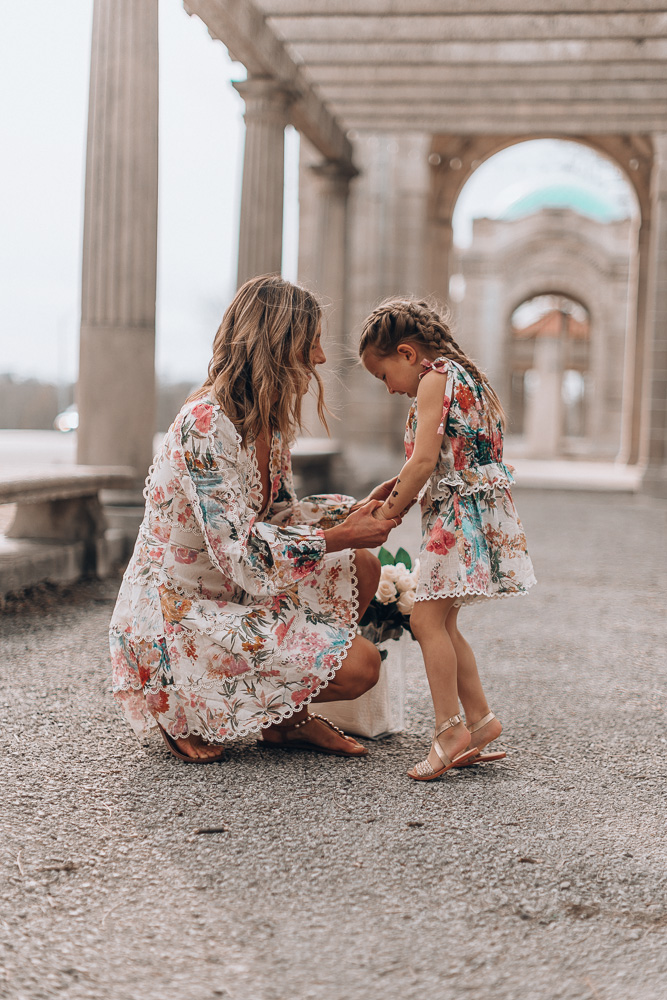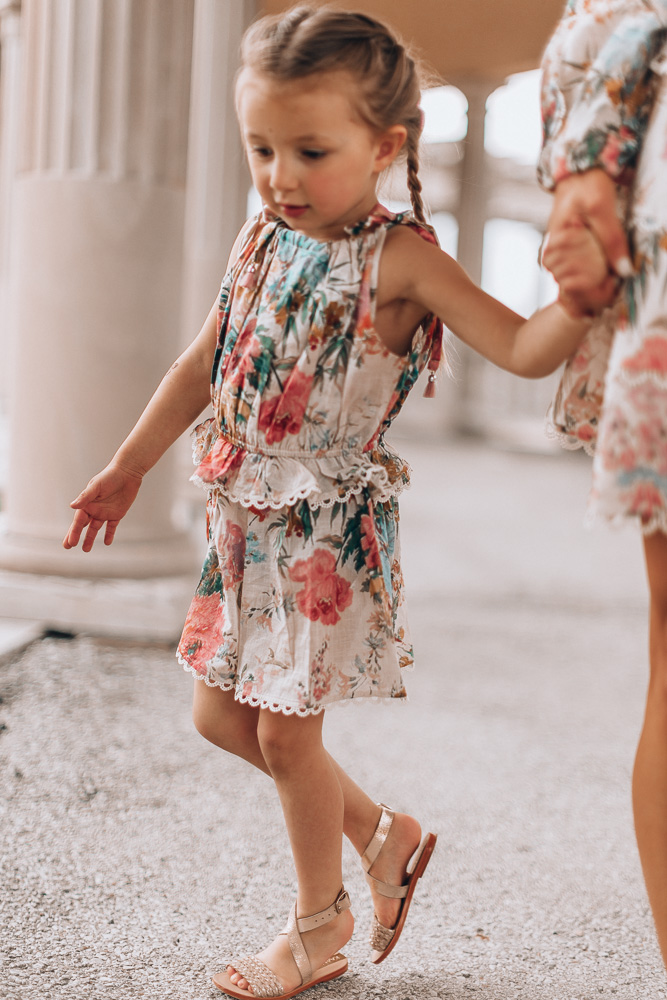 Structure your day

There are days when everything seems to flow smoothly, but oftentimes, I feel like there could never be enough hours in a day to accomplish everything I need to. One of the ways that I've become more productive is by structuring each day within the first hour of waking up. I recommend writing down your top 3 to-do's because everything feels more manageable on paper than it does in my mind. This also helps me feel far less stressed.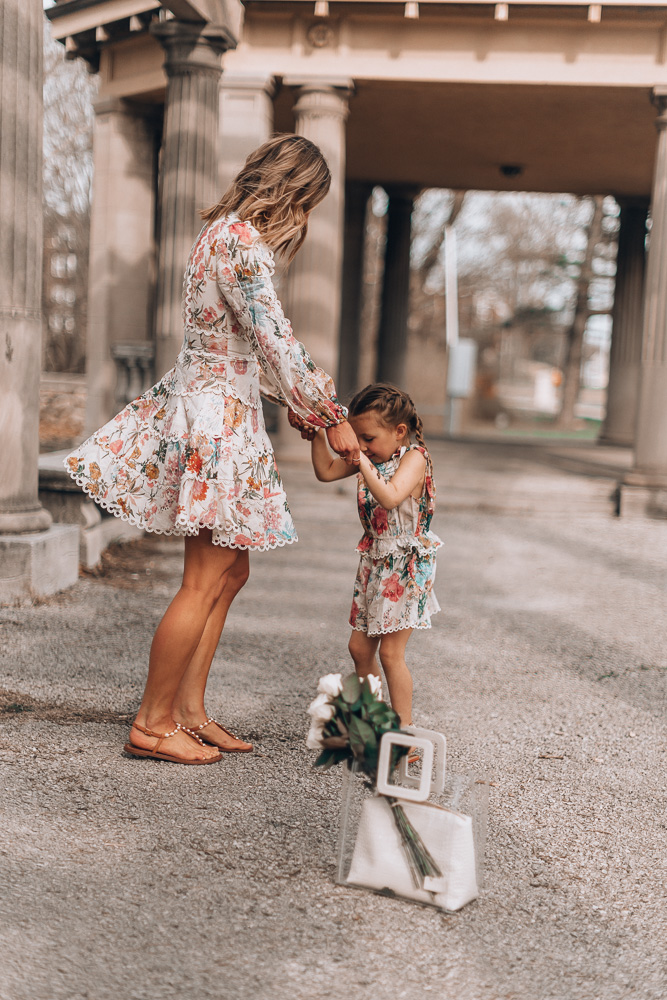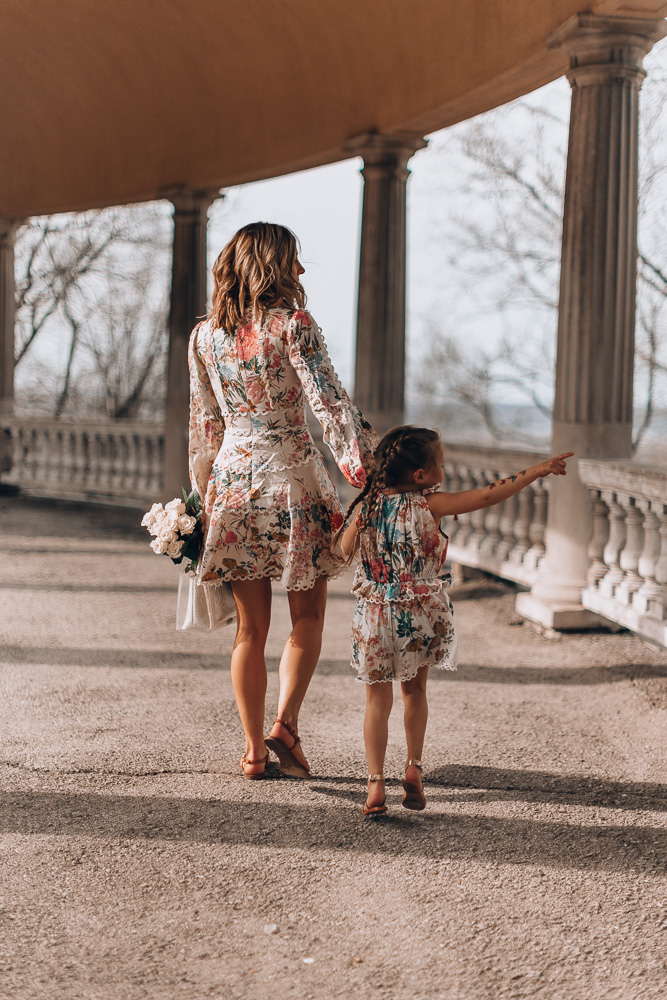 Mix work and play

The thought of mixing work and play might sound a little crazy, but as an influencer, there are times when it can be appropriate. I've learned that Sutton really loves being a part of my work and my photoshoots. So whenever I'm planning any outfits, I'll make sure to pick some options for her too.

Today, I'm wearing a Zimmerman dress from Mytheresa and found the perfect little romper for Sutton to match. I've talked about Mytheresa Kids so many times now – and it's really because I can grab outfits for the kids and me in one go. Knowing exactly where to shop saves me a lot of time when it comes to coordinating the best outfits for the blog. Plus, I can always get them when I need them.

Once we have our outfits on, we'll sometimes do a quick photoshoot together, which eventually makes it to the blog. However, this is also great for memories' sake in the long run. After we've snapped a few great shots, we'll do something fun like walk through a nearby park or grab ice italian soda.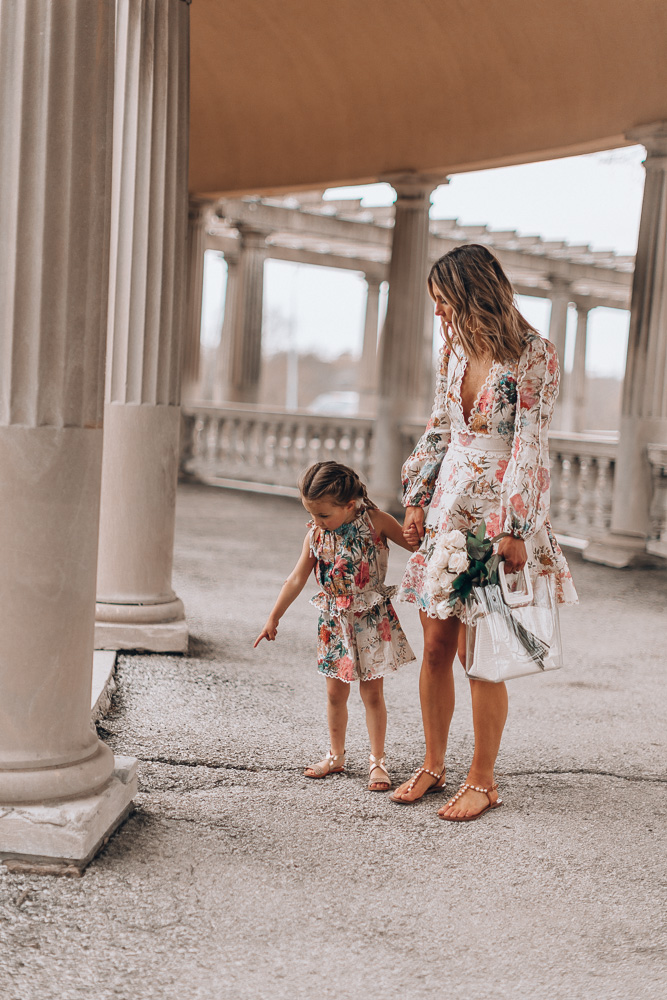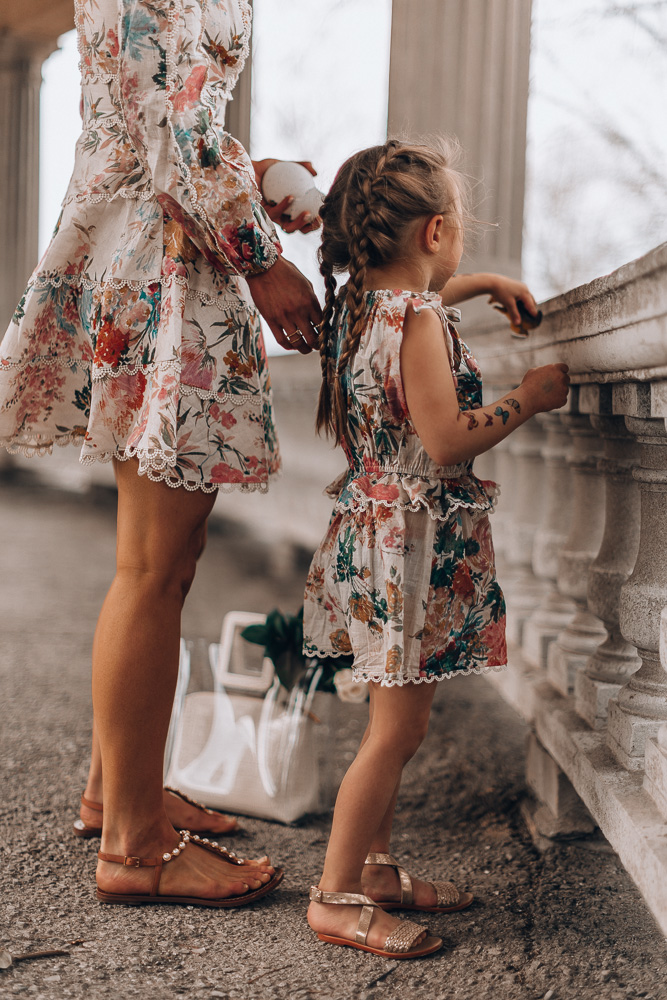 Have defined boundaries

That being said, I do believe it's important to set time aside for the kids and family. Those are the moments when I completely shut my phone off. If there's important business to be taken care of, I also have a dedicated space specifically for work so I can focus and hit those important deadlines. As an influencer, the boundaries between work and home are often blurred, so it's incredibly important to make sure you set up shop and identify those boundaries early on!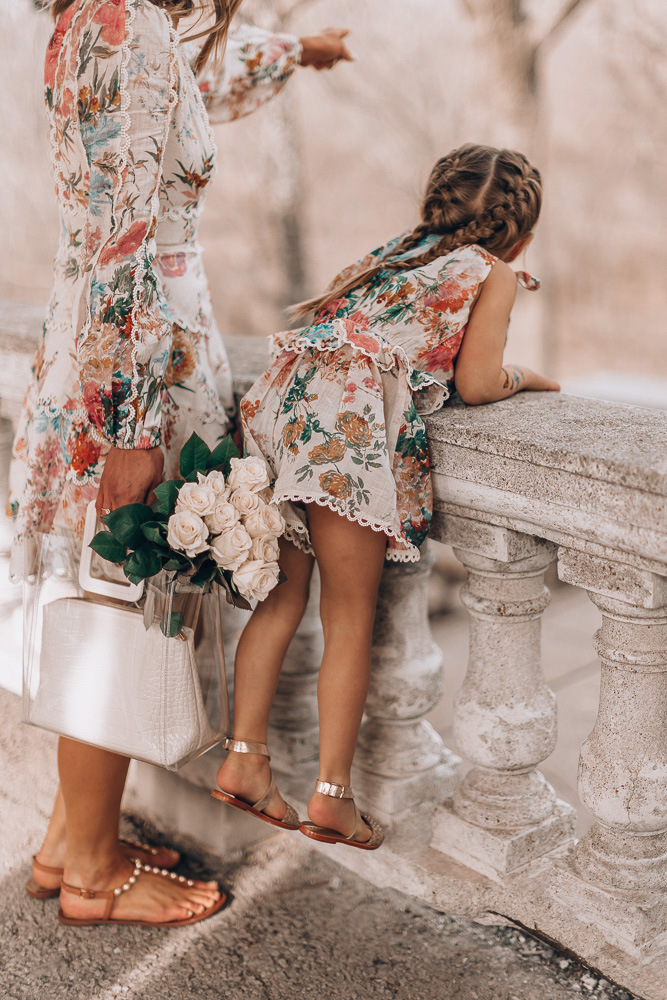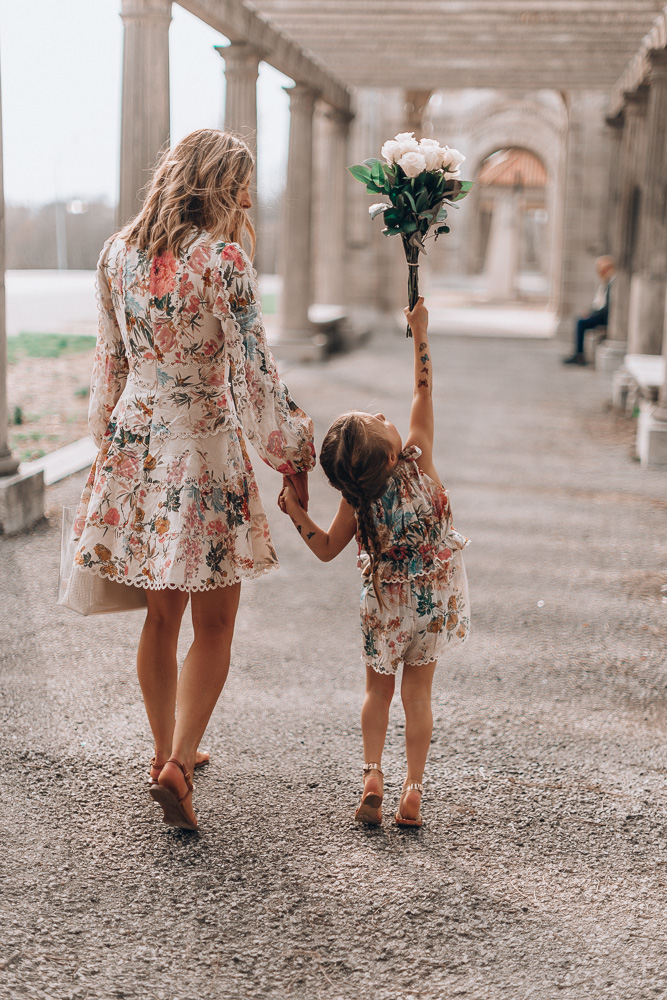 Don't get too caught up on balance

It's crucial that you don't get too caught up on "balance". We often hear people stressing work-life balance, but I think it's more about accepting that you cannot do it all. The key to staying balanced is knowing when you've lost it. If you feel like you've been working too much and aren't dedicating enough time to the kids, then shift your priorities. If work isn't getting enough attention, then spend a little more time working. It's a constant process of making trade-offs – and that's ok!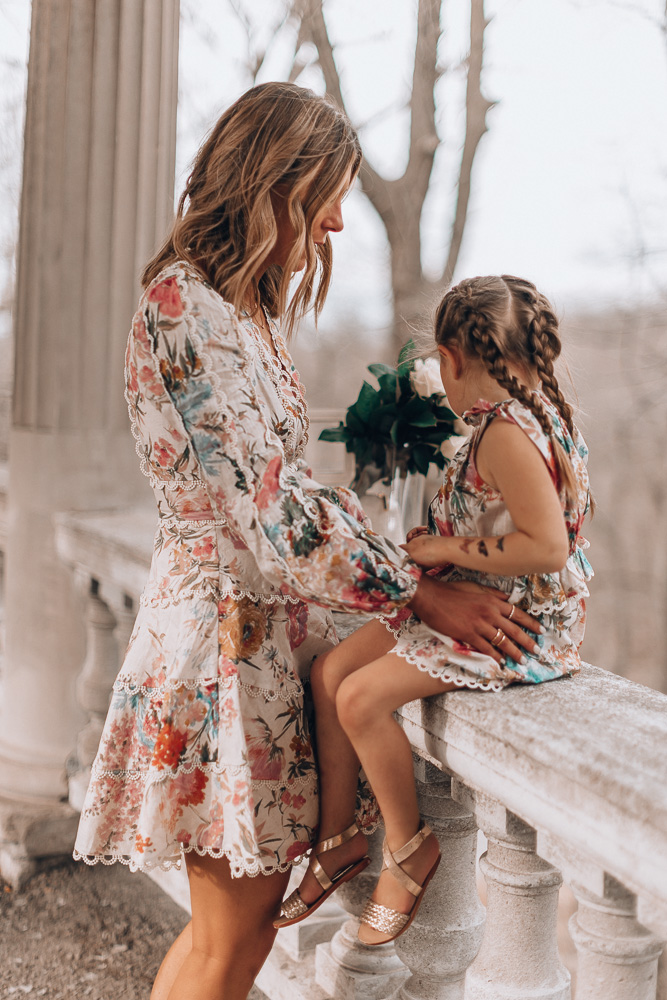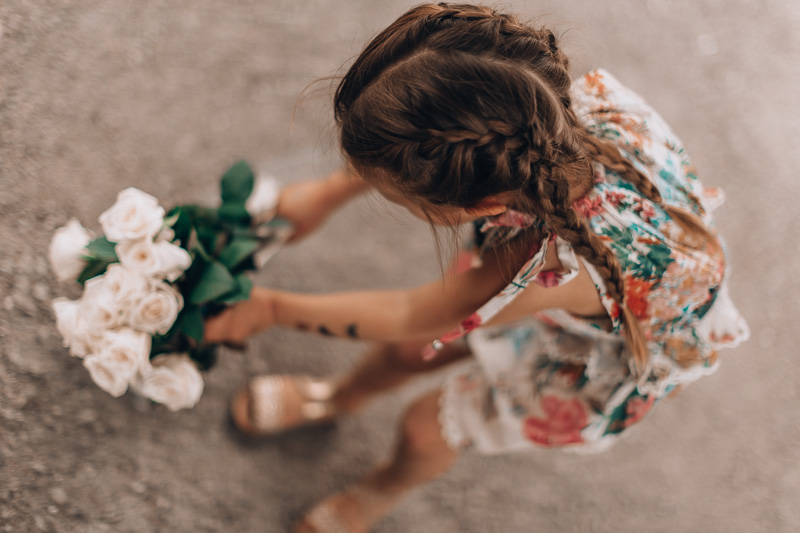 Any working moms out there? Let me know how you balance work and motherhood!

Becky xx

Thanks to Mytheresa for sponsoring this post!

Outfit Details:

On Sutton: Zimmerman Romper / Similar ShoesOn Me: Zimmerman Dress / Tory Burch Sandals / Staud Bag