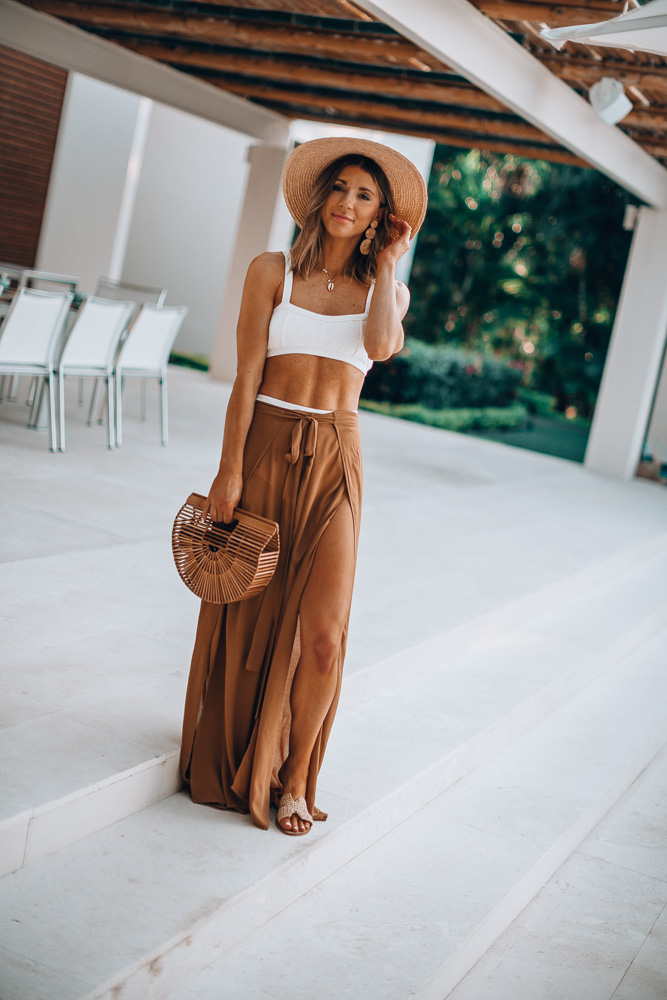 Hola from Mexico! We are having a lovely time here in Punta Mita! It is so gorgeous here! I plan on sharing more of where we stayed and what we are doing on the trip soon, but for now I wanted to share a quick post with my favorite swim cover-up pants. I had these in a different color last year and they sold out immediately – so happy to see they are back in stock in new colors this year!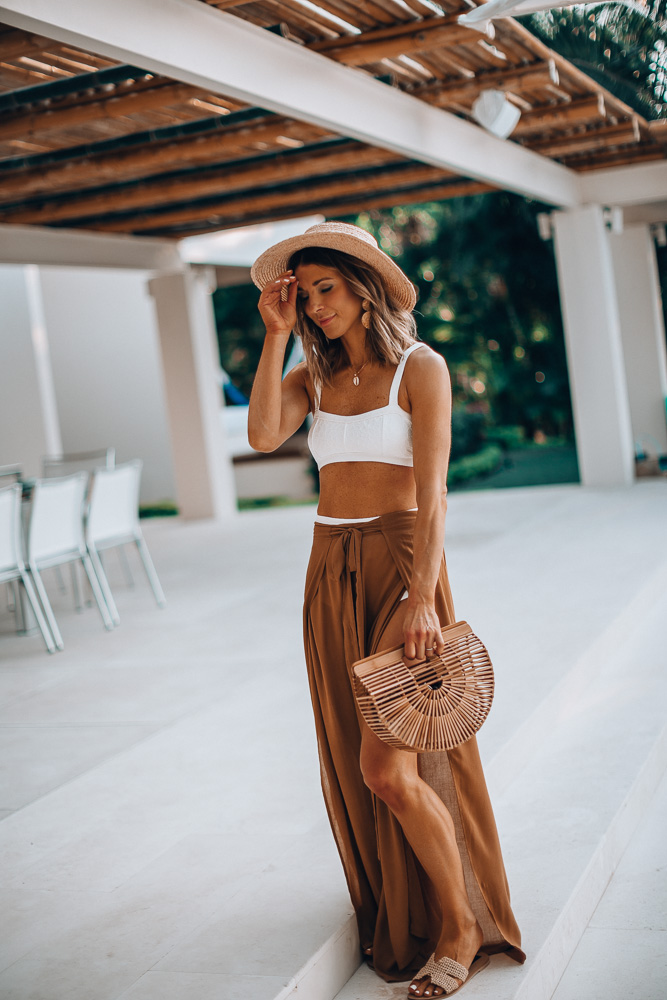 They are a wrap style pants with tie front. They are flowy, soft and go over a one-piece suit or bikini. you can even wear with your favorite off the shoulder top or tank!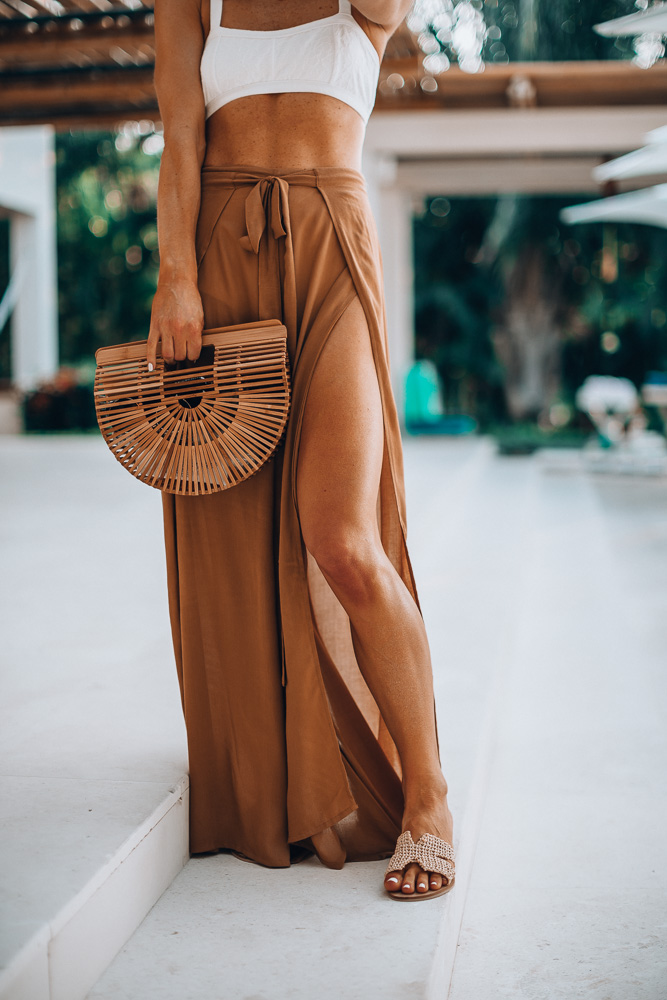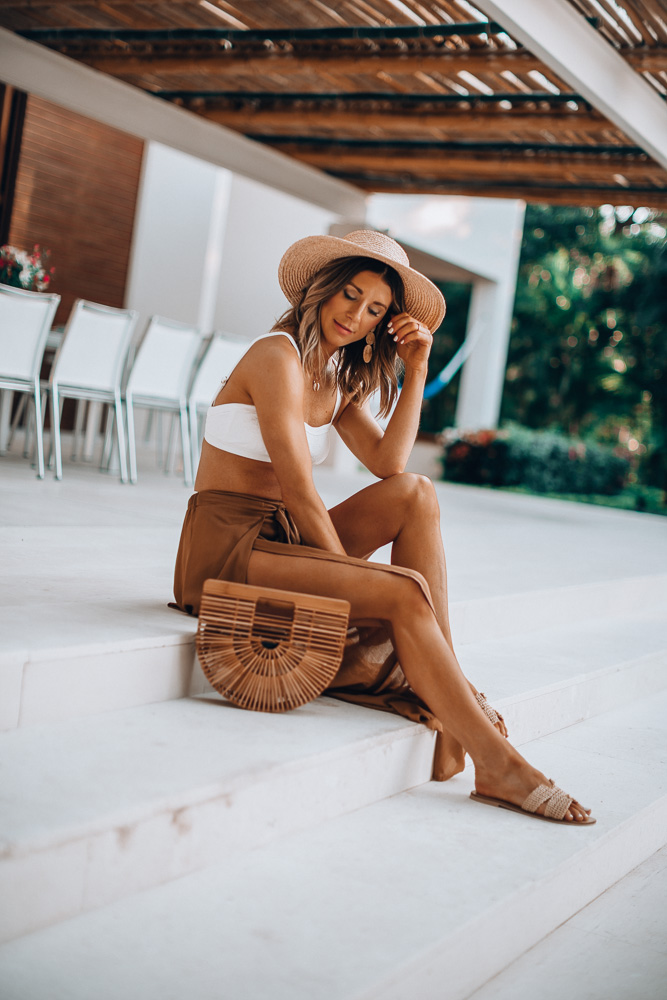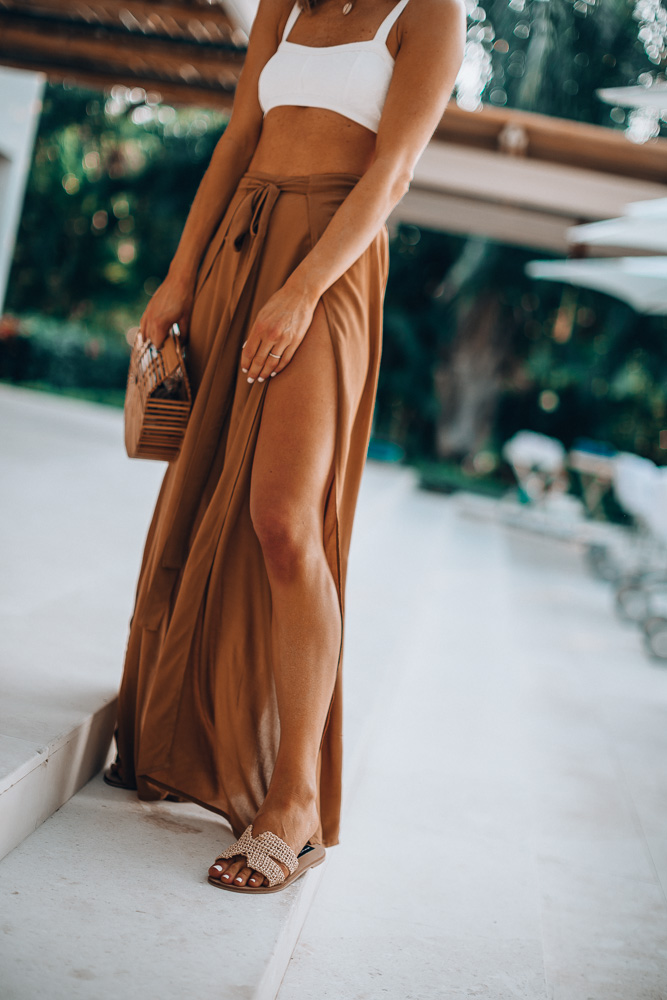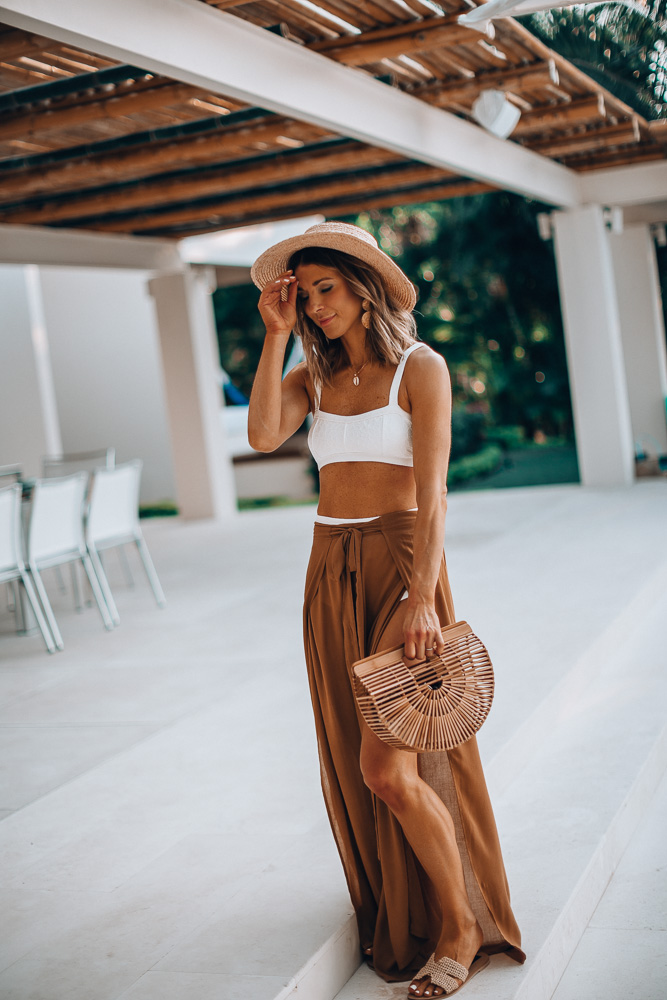 This visor hat is great for traveling! You don't have to worry about smashing it when you pack! I included my whole outfit details below!
Sorry for the quick post- sharing more soon! Going back to the beach!
Becky xx
SHOP MY LOOK
Swim Cover-Up Pants // Bikini top Bikini Bottoms // Sandals // Bag // Shell Necklace // Hat // Earrings