It truly is the season of cozy and I'm going to hold onto it as long as possible. I recently picked up a few seasonal favorites from Nordstrom, so I thought I'd share with you today. Feels right as we approach the holidays and lots of time at home, too!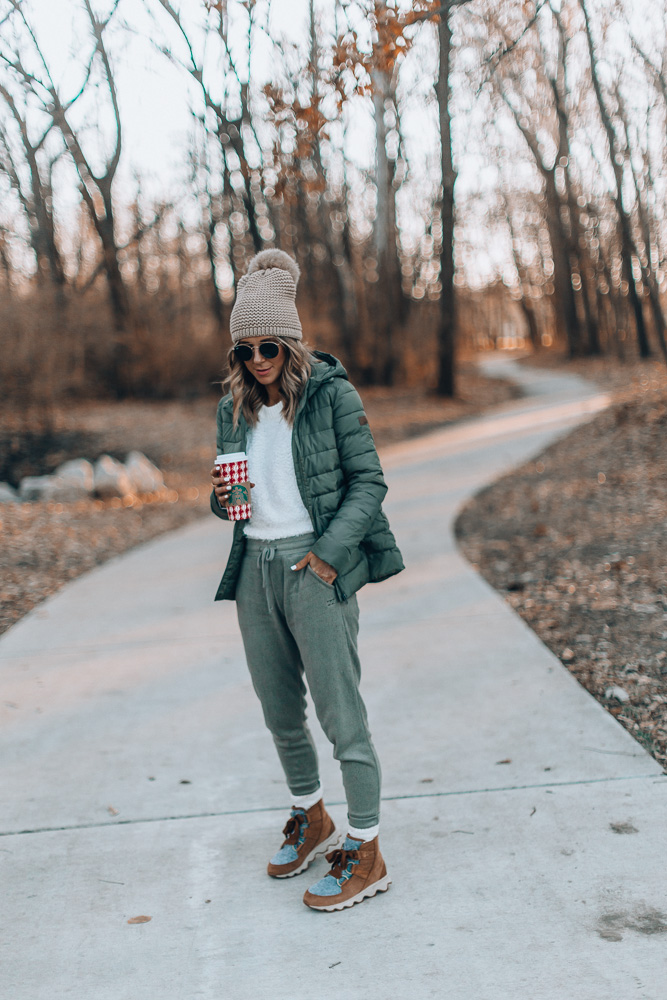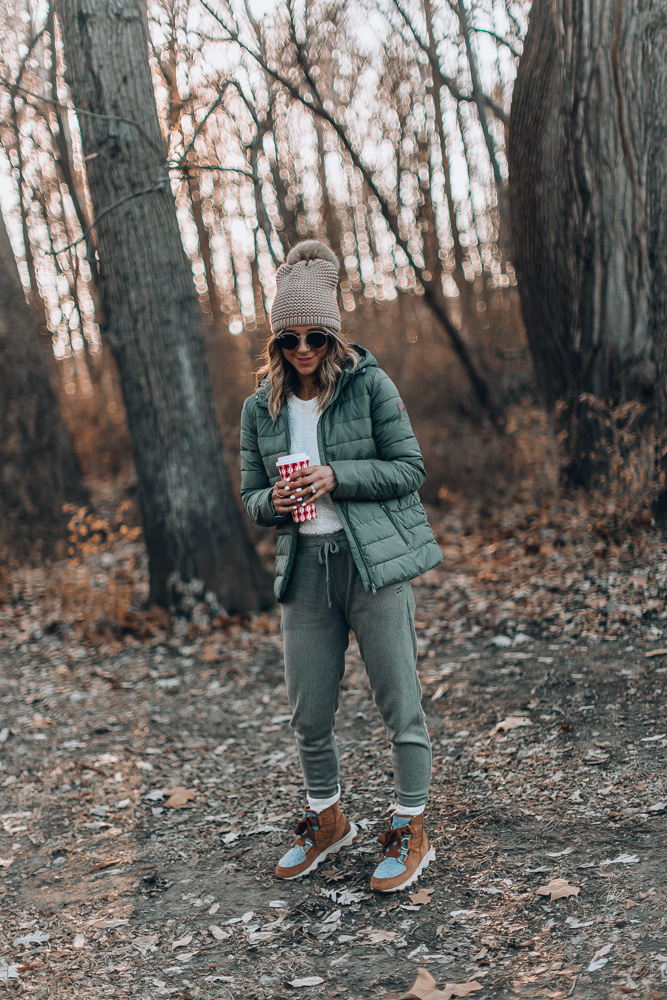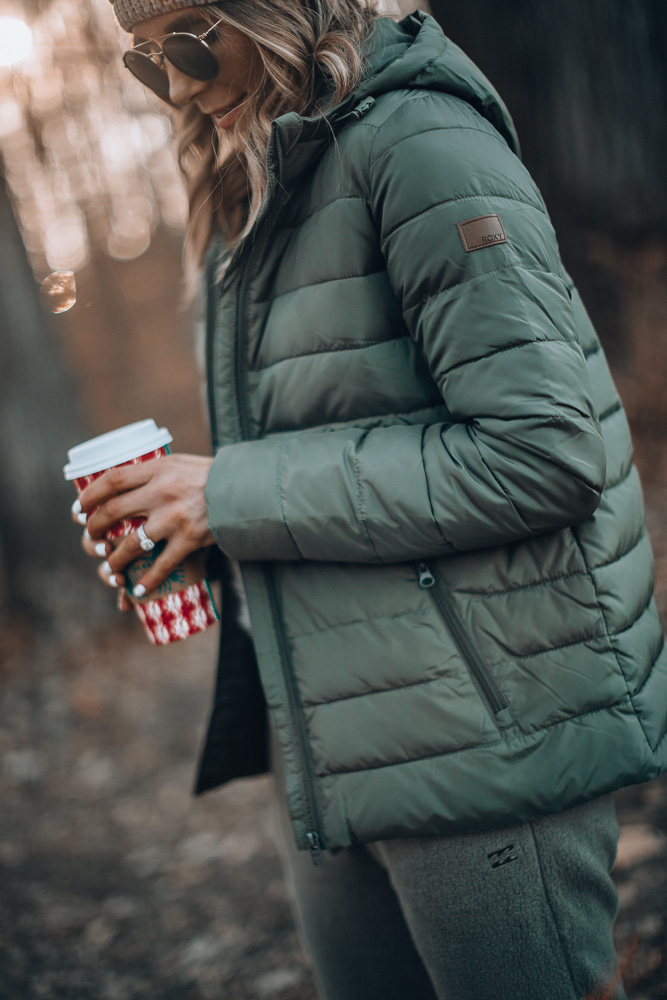 I know not everyone lives in the Midwest or even in a place where you get snow, but here in KC we have long, cold winters, so I have a few things I always like to have on hand. Plus, I'm pretty sure you could live in these items no matter what your winter looks like.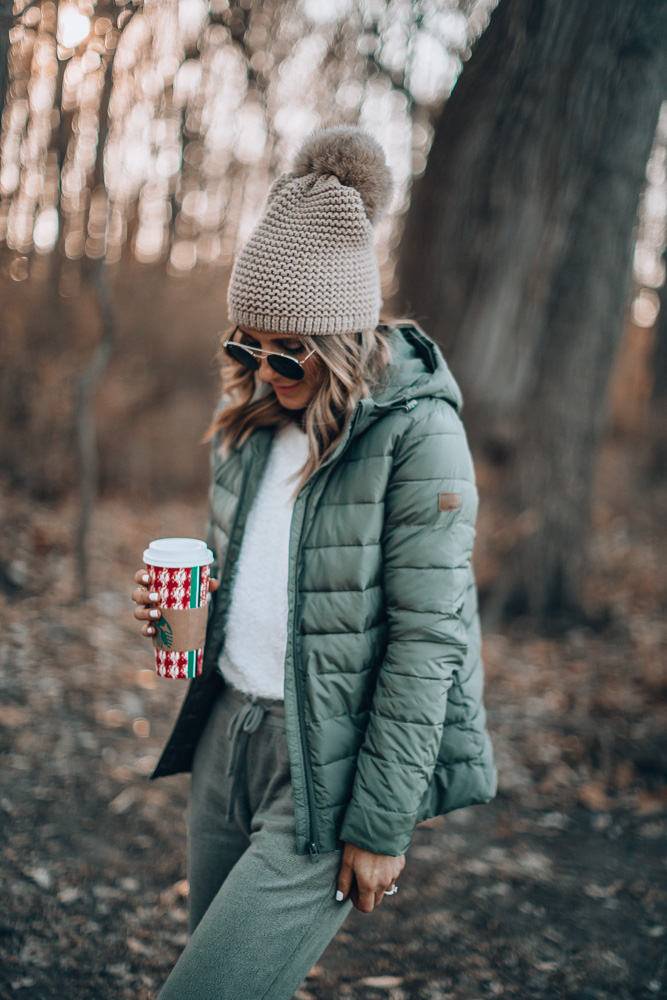 As someone who primarily works from home (and is a homebody on top of that), comfy cozy clothes are even more of a necessity than usual. When the snow is coming down and we're all cooped up in the house for days, you better believe I'm living in easy, comfortable clothes like these joggers and this fluffy sweater. Both are under $50 and both from Nordstrom – of course! And if you fo have to head out into the cold weather, I love this puffer. It's only $100 which is a really great deal on a jacket of this quality, and I'll be able to wear this through the early days of spring. Plus, I'm loving olive this winter and mixing it in with other neutrals.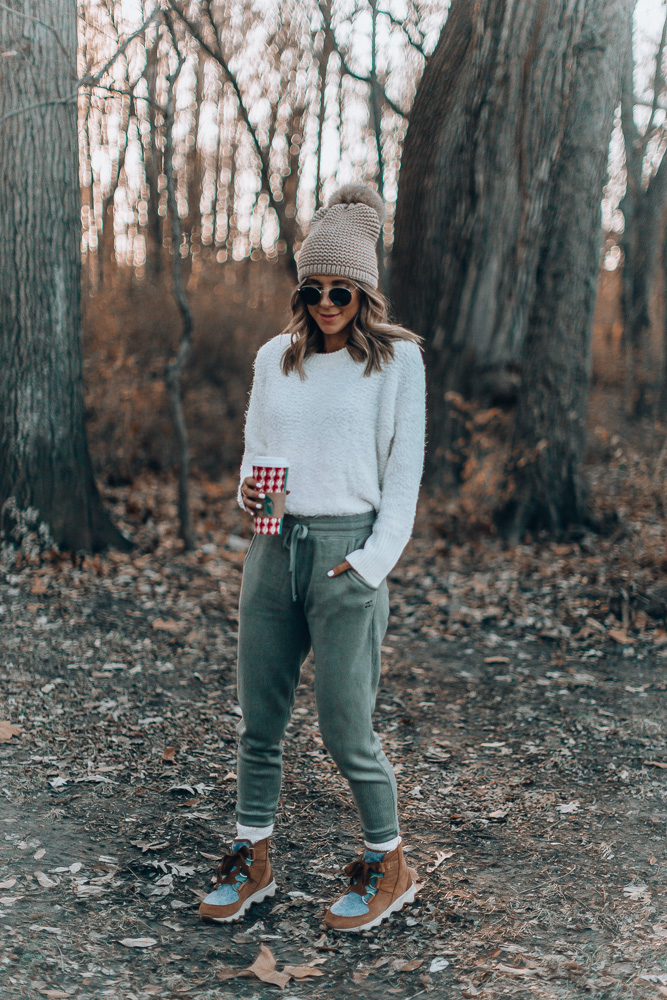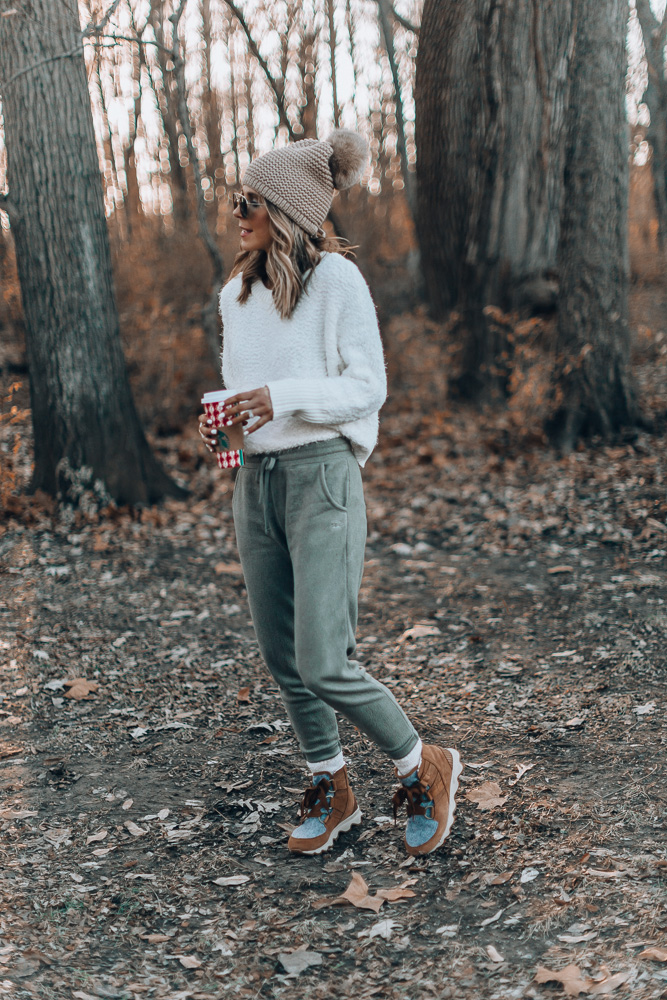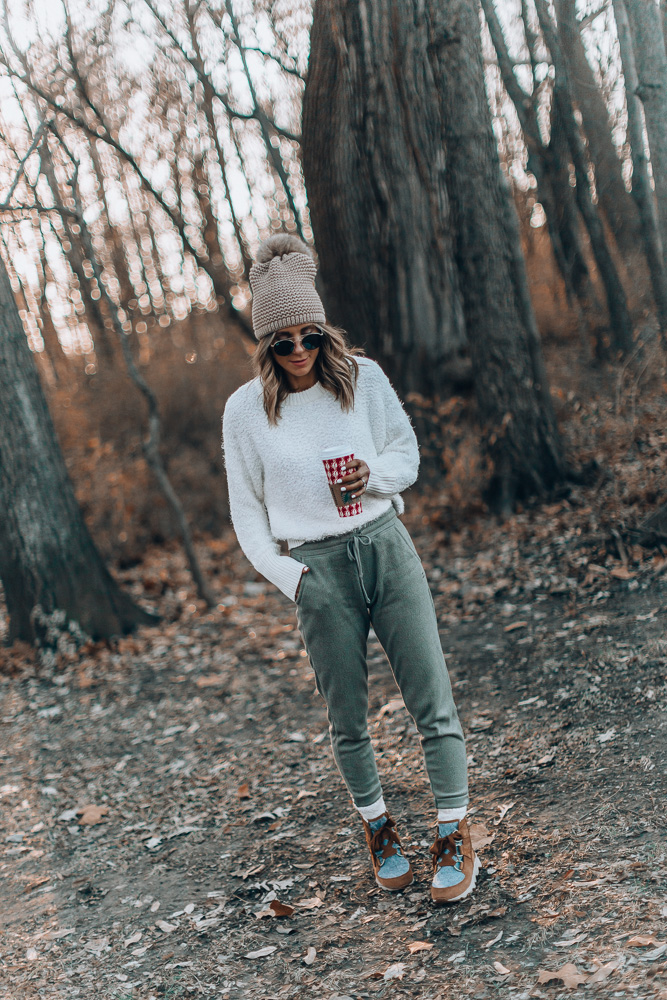 Are you a homebody or someone who prefers to be out of the house, no matter the weather?
Becky xx
Outfit details:
Fuzzy Sweater (under $50) // Joggers  (under $50) TTS // Puffer Jacket (under $100) // Boots // Pom Beanie Similar

Sponsored by Nordstrom.