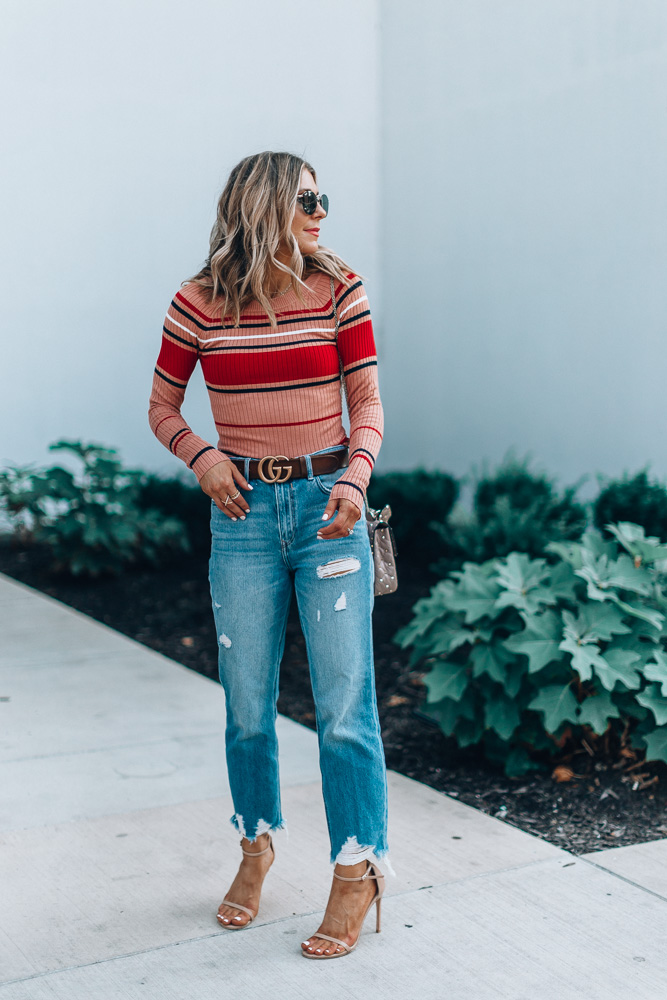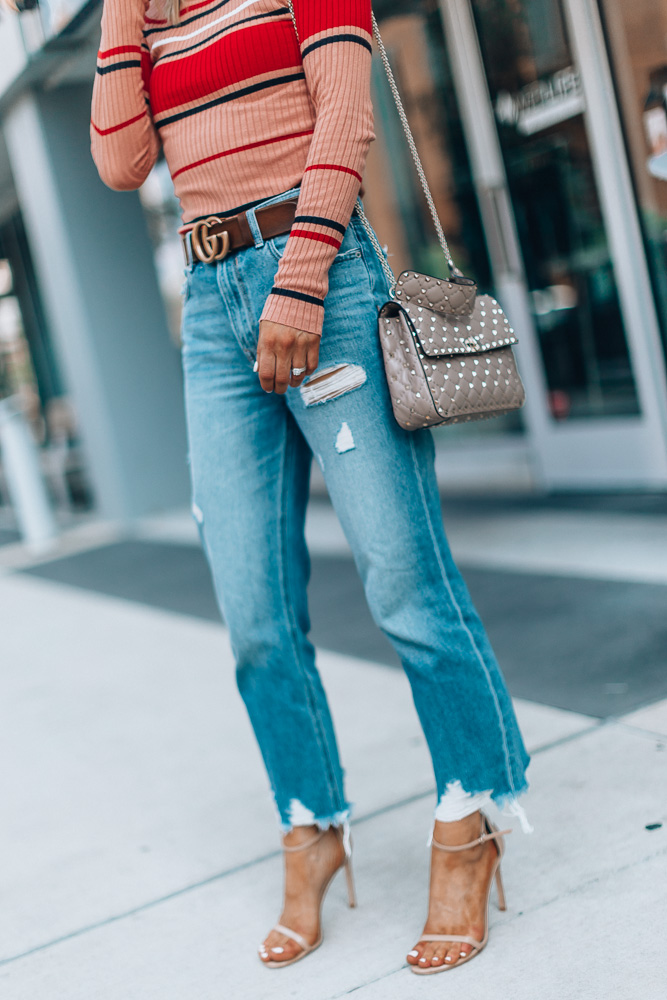 Michael and I don't get in as many date nights as we'd like, but we do try to stick to a couple a month. It never needs to be anything fancy. Just a dinner alone or even heading to the movies is an easy way to connect and spend quality time together. With two young kids and busy jobs, some days I feel like we barely talk about anything other than the kids and work, and I'm sure other parents can relate!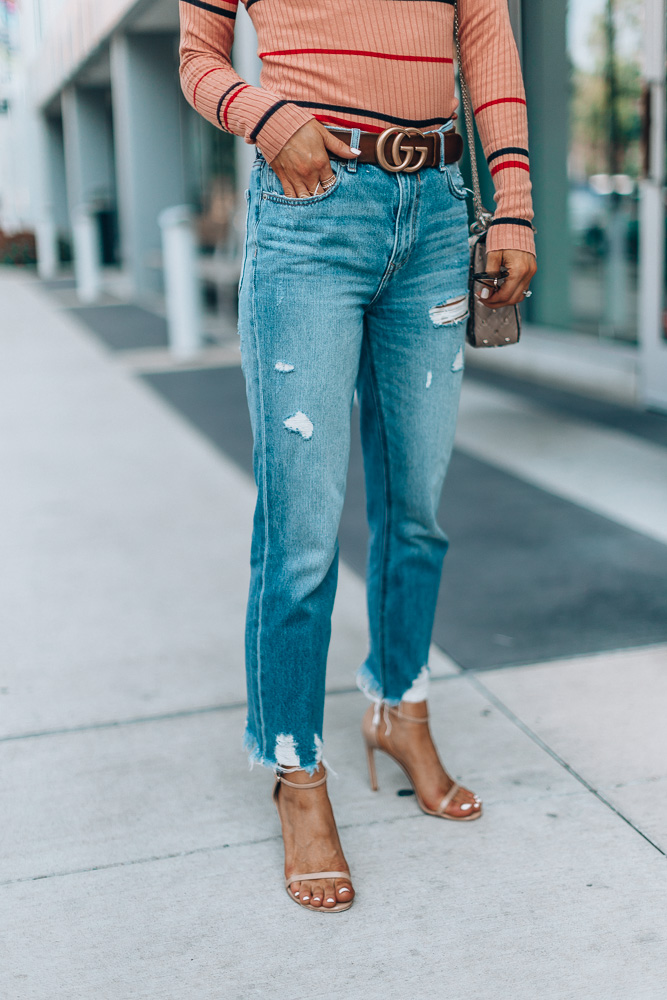 My favorite date night is dinner and drinks. One where we don't have to rush through eating or worry about bedtimes, and that I can get a little dressed up for. But when I say dressed up, I just mean out of normal mom clothing and into something that adds a bit of confidence. For me, that's something like this outfit.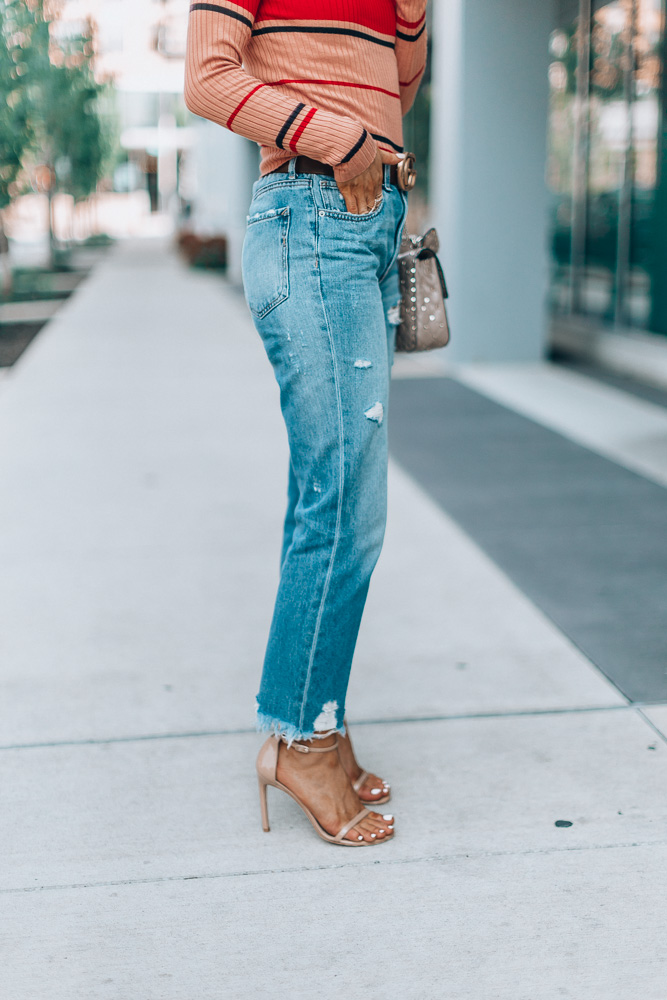 It always includes denim, as that's what I'm most comfortable with. Lately, I've been loving this lightly distressed girlfriend style from Express, so they definitely made an appearance on a recent date night. I've actually been shopping at Express for decades and they're always a staple for quality denim that fits well. I love how they have so many styles, but every pair feels good (something I always look for in denim).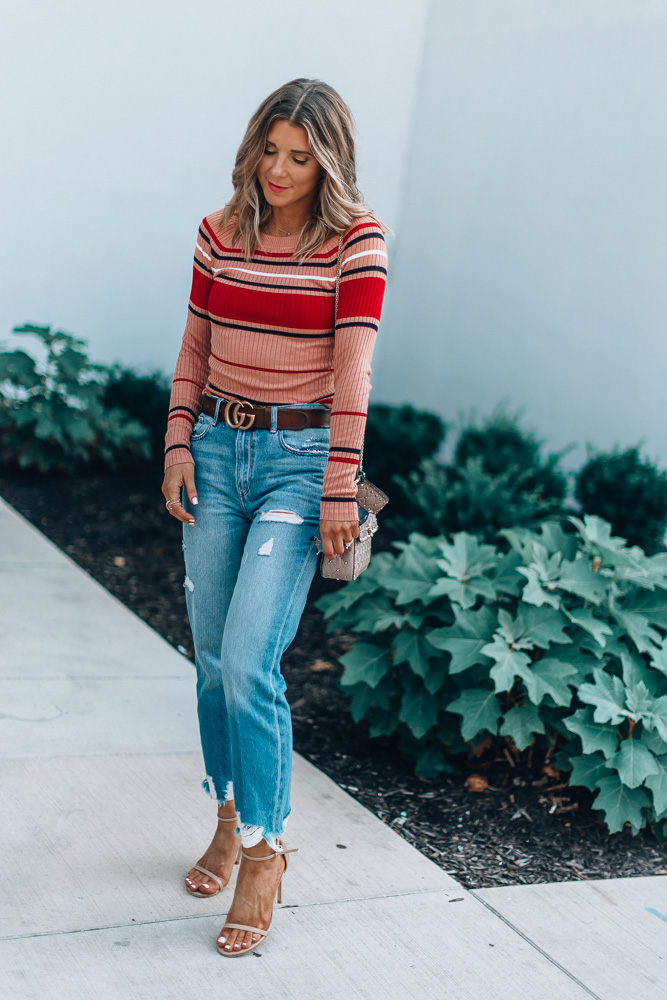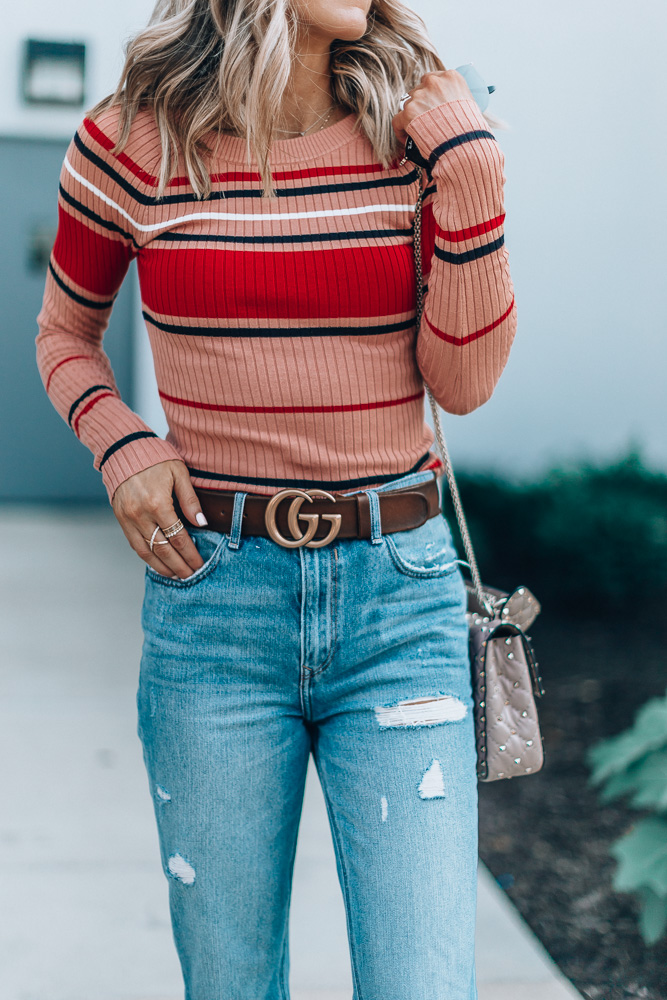 After I pick my denim, I'll pair it with a cute top. Since I like my jeans a little looser, I'll choose a tighter top or tuck it in to give more shape and create a cinched waist. For date nights, I usually step my shoe game up from sneakers to heels. A flirty pair of ankle straps are often my choice, as I really like how they look paired with casual denim. It's an effortless balance of casual and dressy.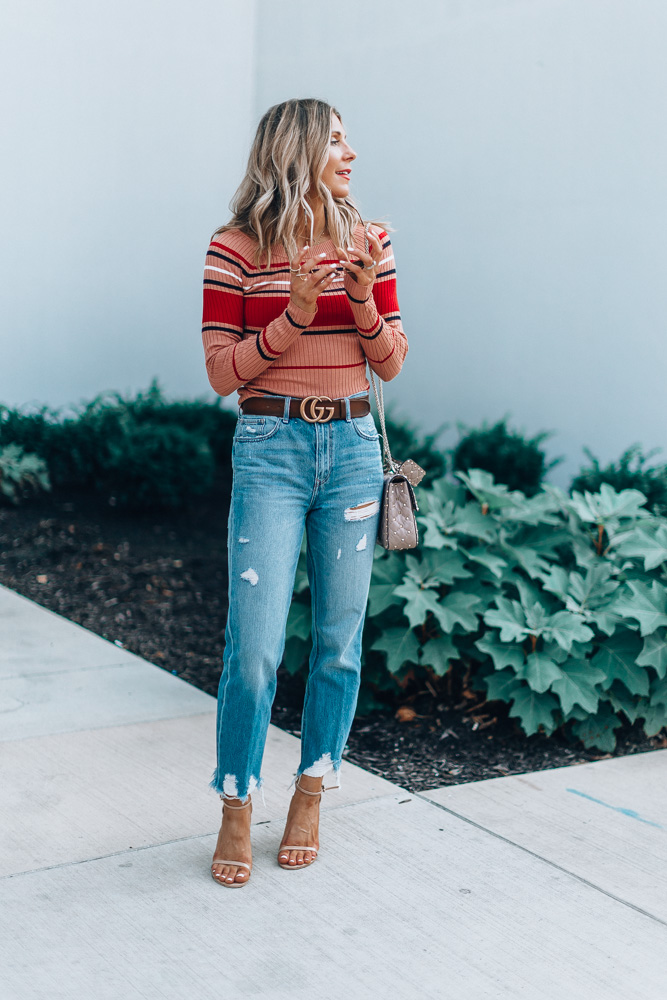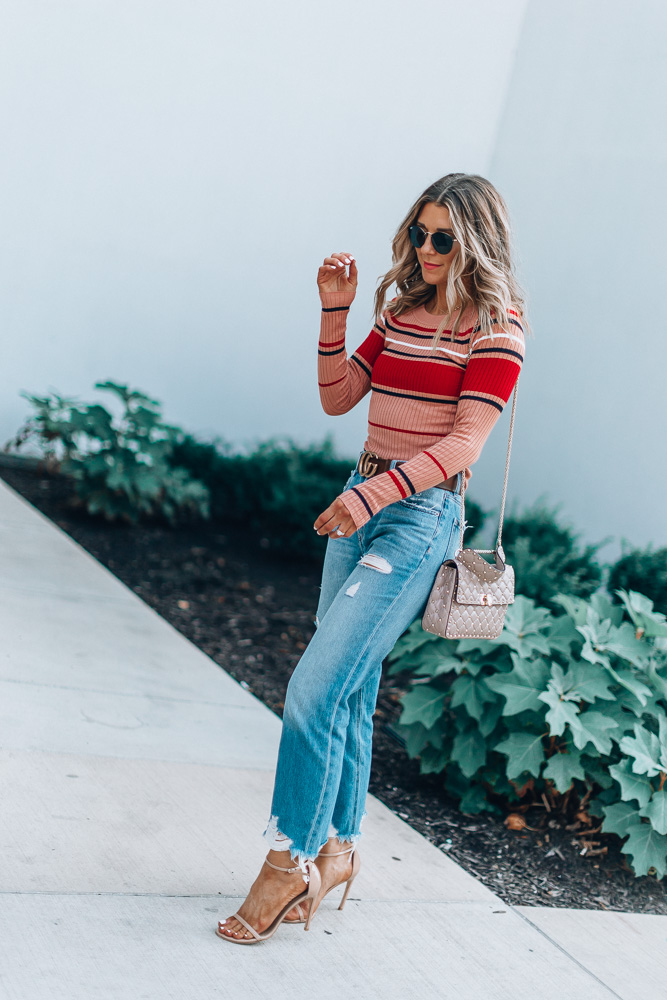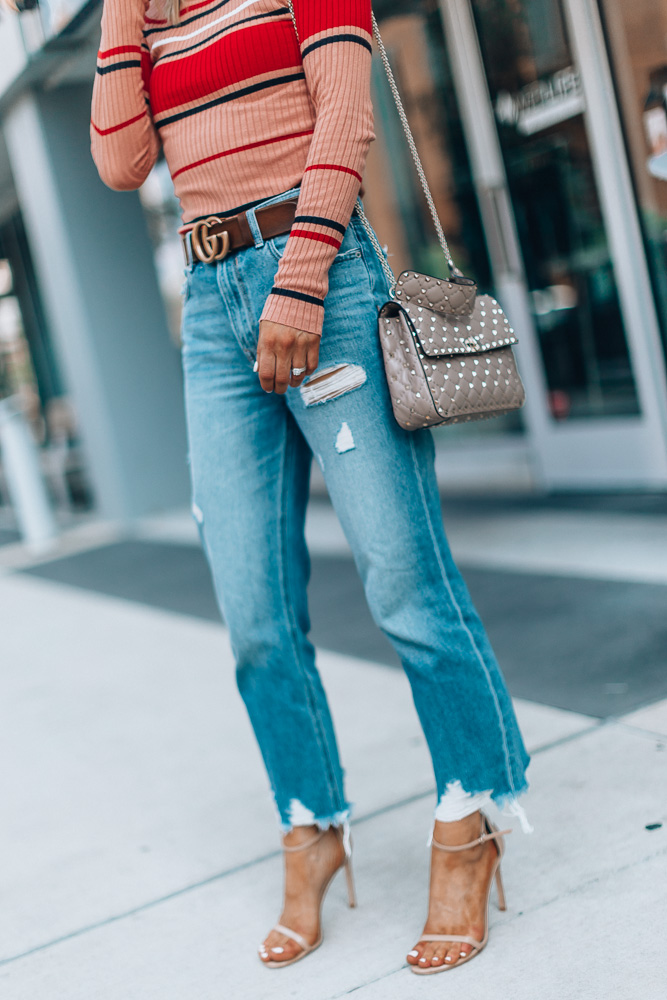 I hope this post reminds any of you parents that you deserve a date night soon and provides a little inspiration of an easy outfit that still feels special!
Becky xx
SHOP MY LOOK
Express Jeans TTS // Express Sweater TTS (under $50) // Heels similar // Valentino Bag
SHOP EXPRESS DENIM FAVORITES

A big thanks to Express for sponsoring this post!