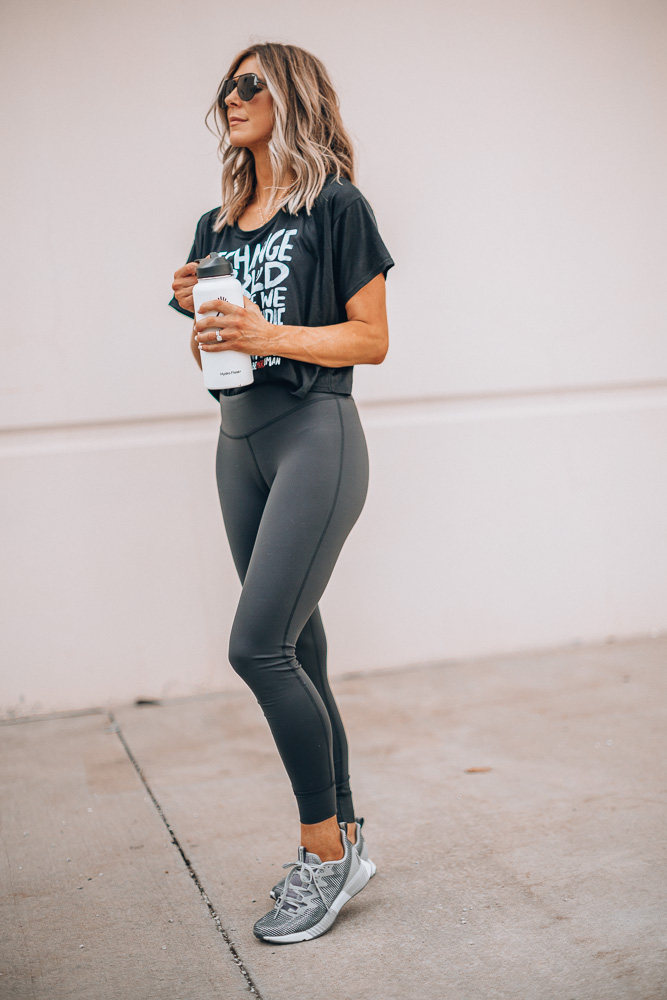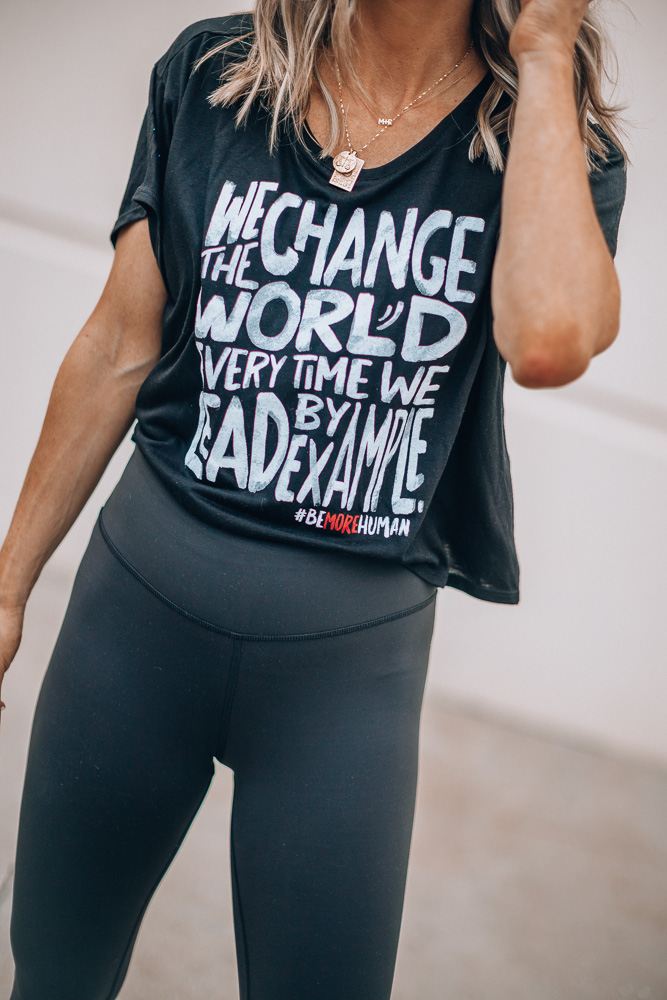 I am so honored to be working with Reebok for the Reebox Women Be More Human Campaign. The #BeMoreHuman campaign celebrates women making a difference in the world and in their local communities. Reebok truly believes in helping women become their best and most powerful selves through fitness and movement. Fun fact about Reebok, they were one of the first companies to show women sweat in the early 80s, the first brand to create an athletic shoe specifically for women, and have always been a "women first" company putting gout performance as a top priority. I think that's pretty awesome!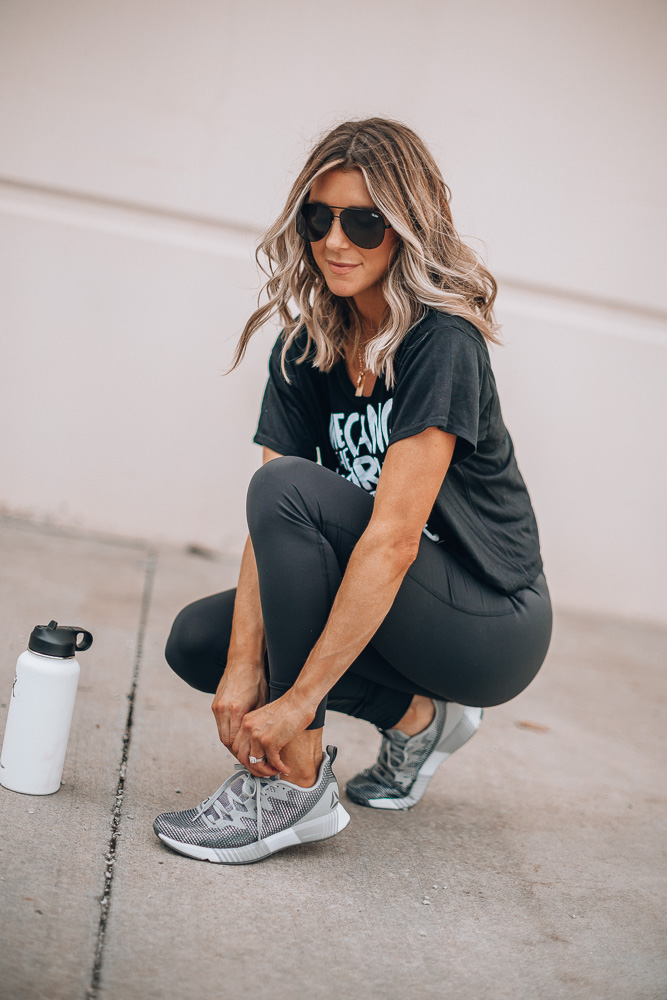 The Be More Women campaign is all about recognizing game-changing women who are not only transforming themselves but the communities around them! This campaign features a variety of uplifting, empowering shirts that spread messages to the world that I can fully get behind and better yet-100% of the proceeds from these shirts are going to  Women's Strength Coalition and Movement Foundation charities.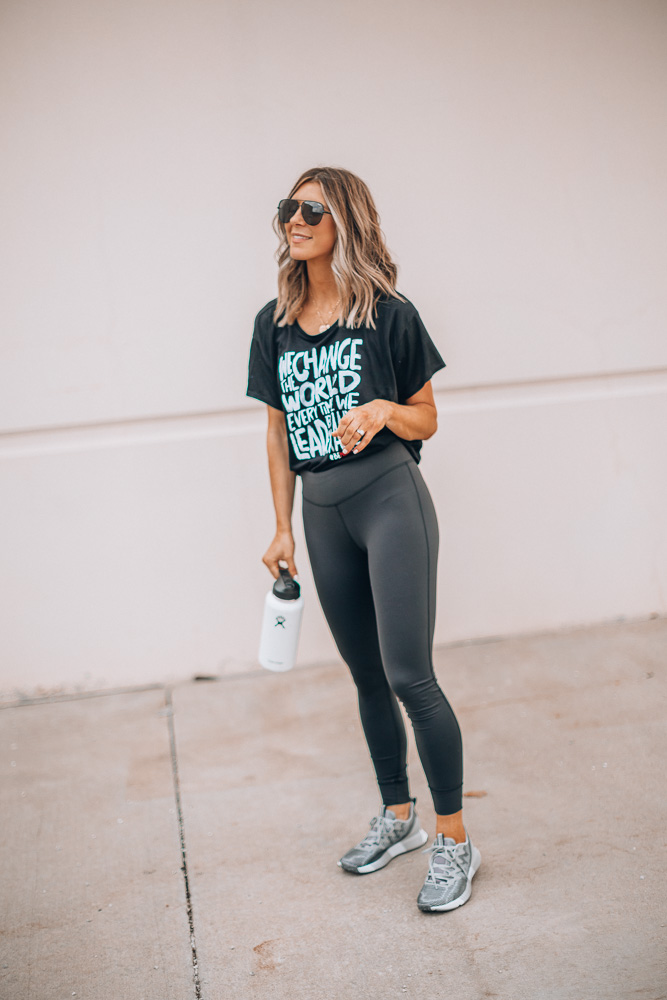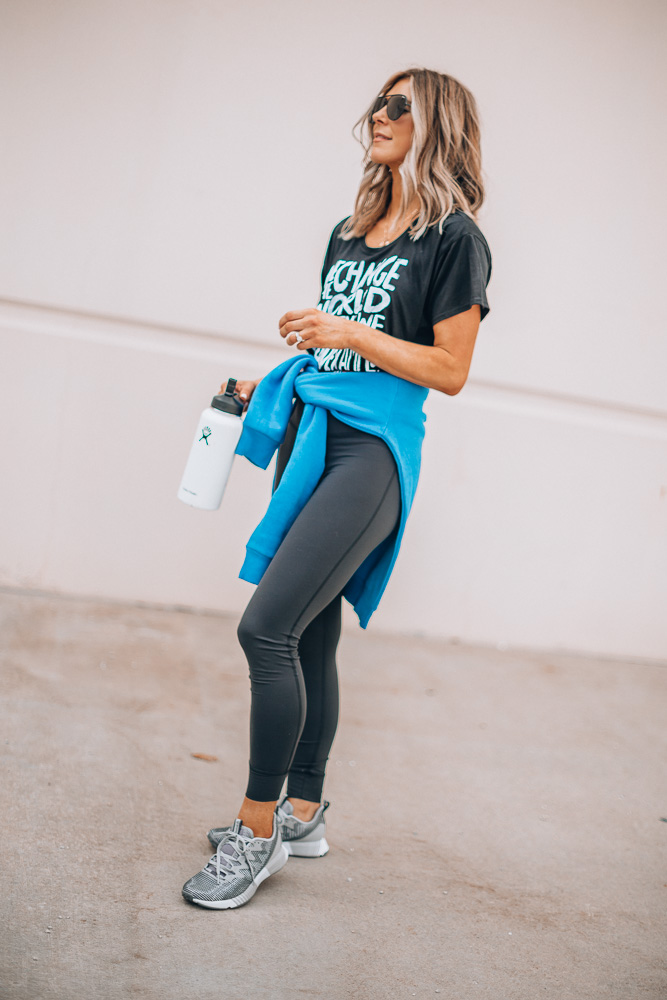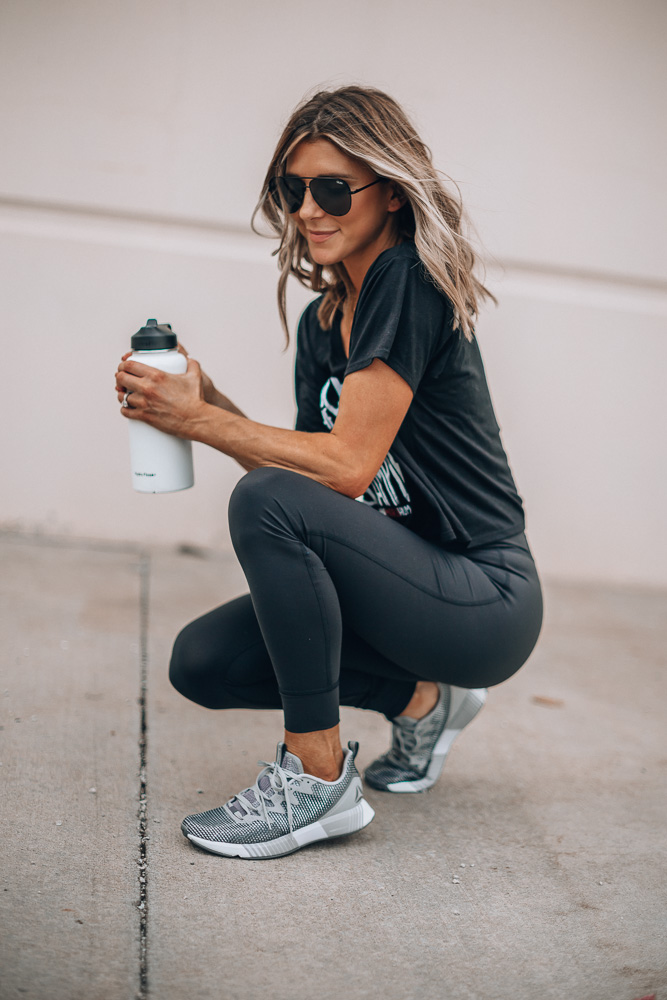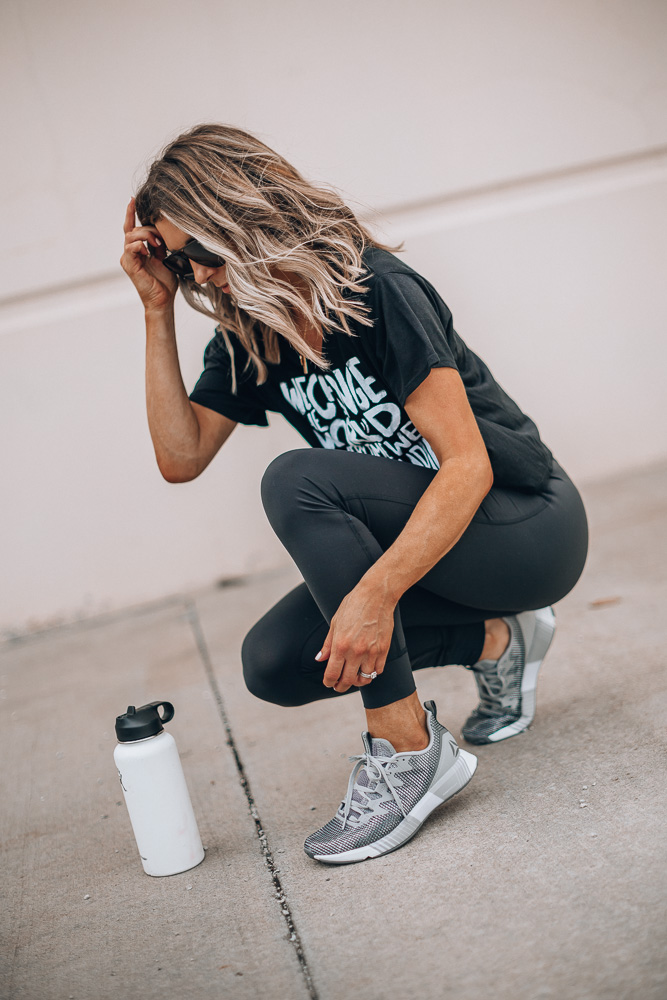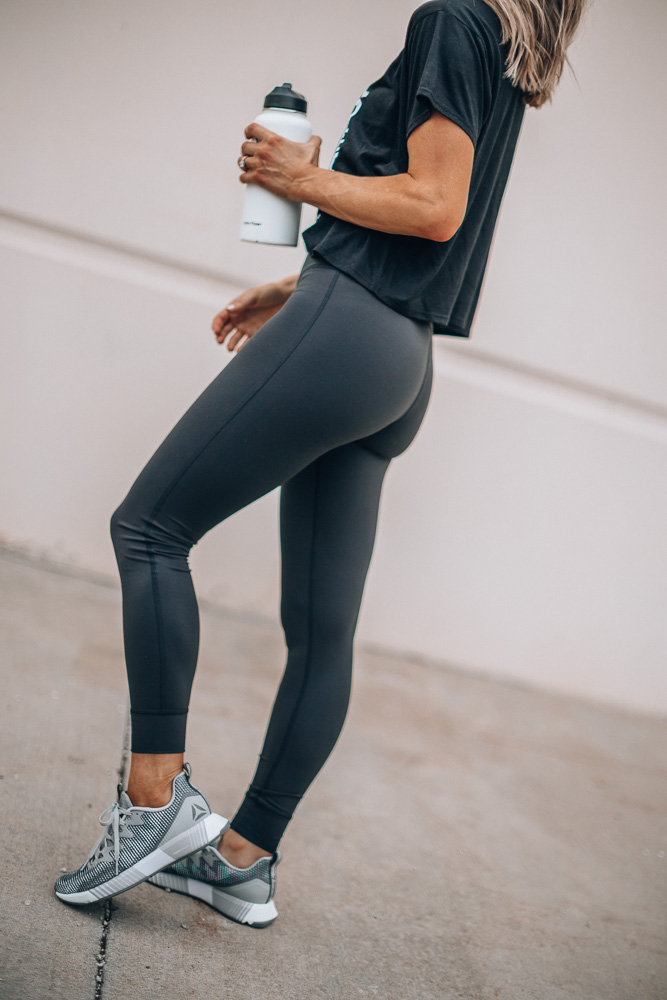 "We can change the world every time we lead by example."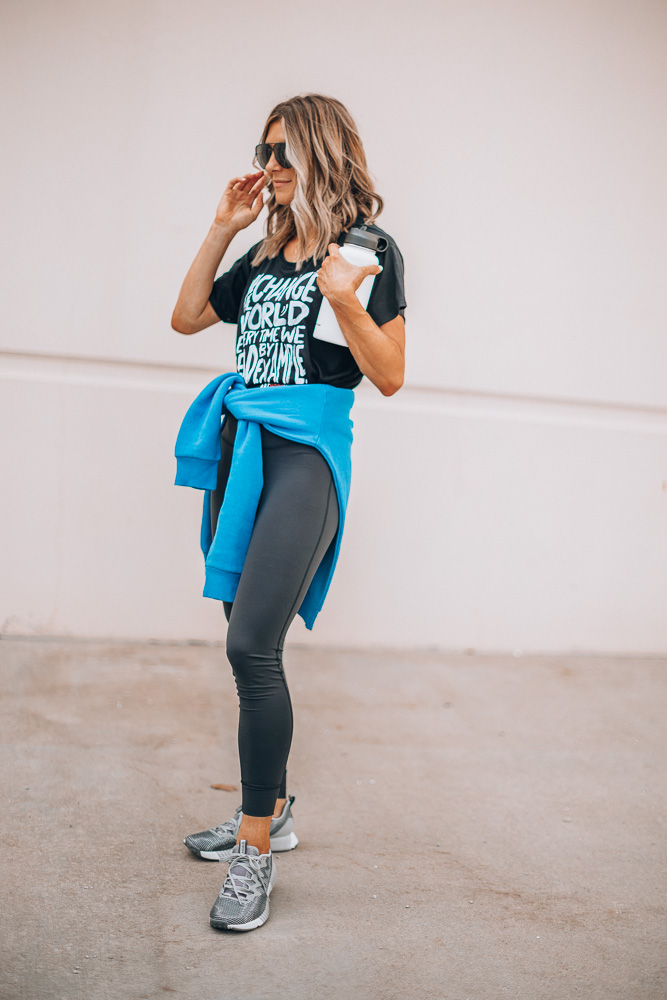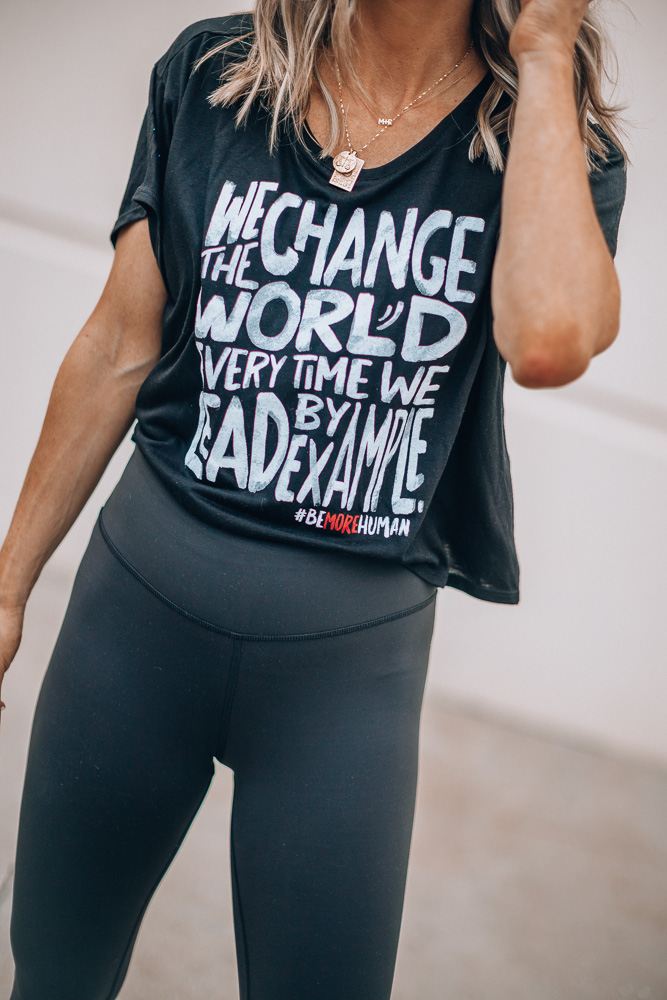 Now that I have a daughter, I can only hope that I can set by example and show her how to make a difference in the world and be her best and most powerful self.
If you can get behind this message, too, use, #BeMoreHuman and get a shirt like mine and celebrate out loud women around you!
Becky xx
OUTFIT DETAILS
Reebox Classic Crew Hoodie (wearing size small)  // Be More Human Tee (wearing size small) // Leggings TTS // Sneakers

In collaboration with Reebox.