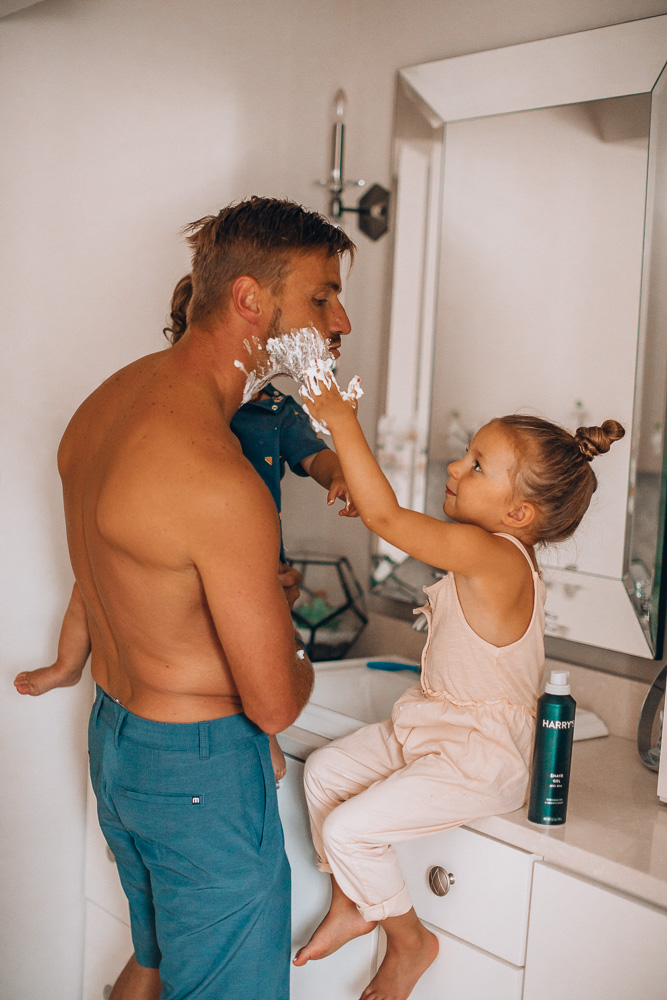 TGIF, friends! So excited for the weekend. We are celebrating the 4th of July early and headed to Michael's family for the weekend. I love when we get to spend time with our families. The kids always have so much fun!
In today's post, Michael is making an appearance and sharing some of his favorite grooming products. You may have noticed he sometimes has a short beard or shaved face. He is always changing it up depending on his work schedule and our schedule. To be honest, I like when he has a 5' o clock shadow.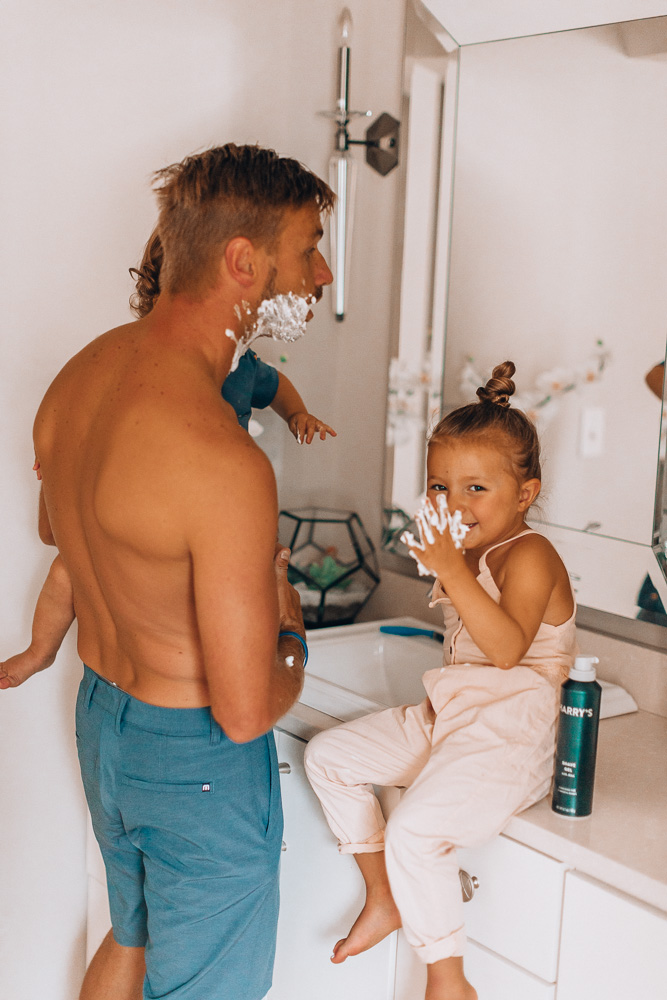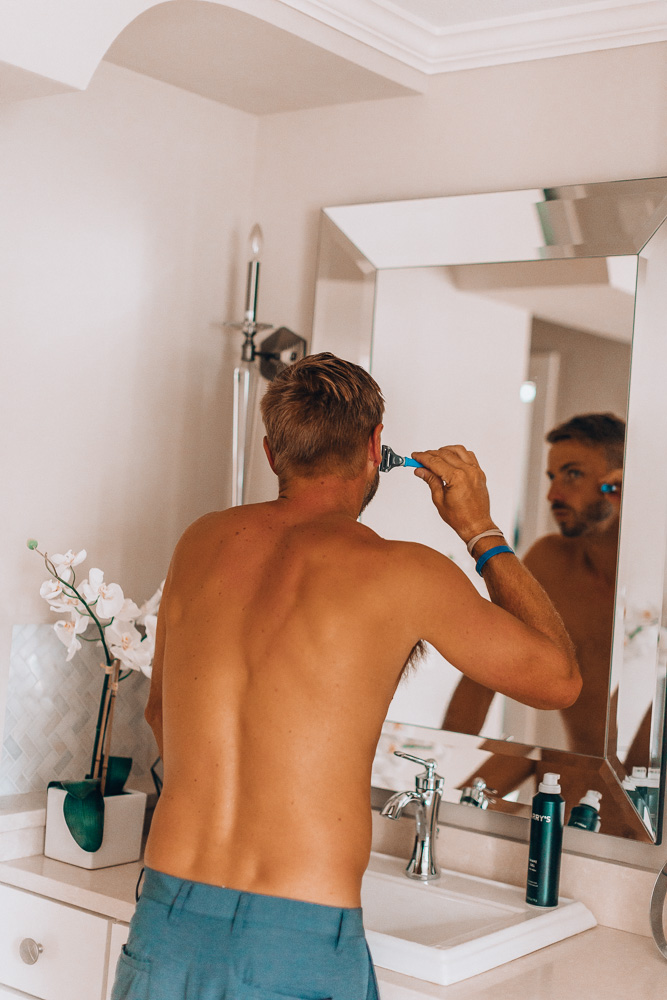 His favorite product for shaving is Harry's razor and shave gel from Walmart. The shave gel lathers into a foam and is super soothing for his skin! It smells so good, I love using it too! Sutton loves to help dad shave. She thinks It is so funny to put the foam on his face.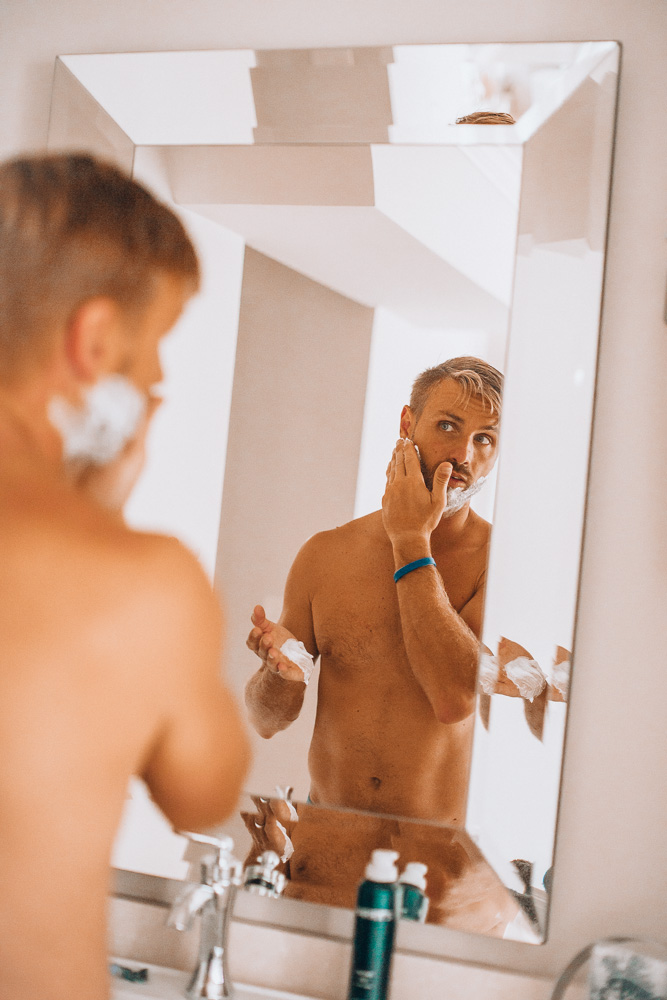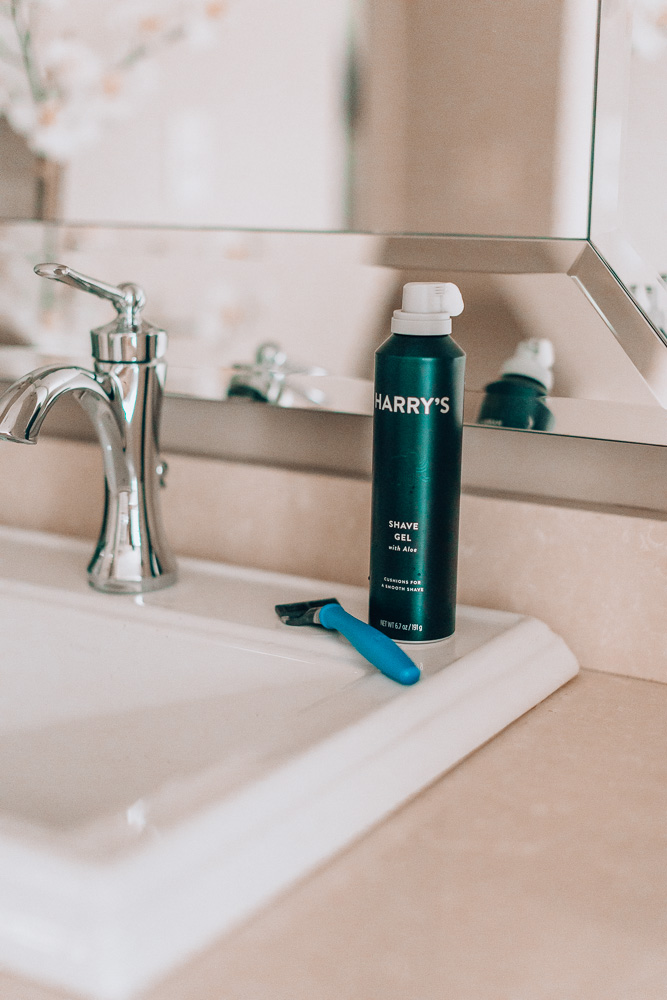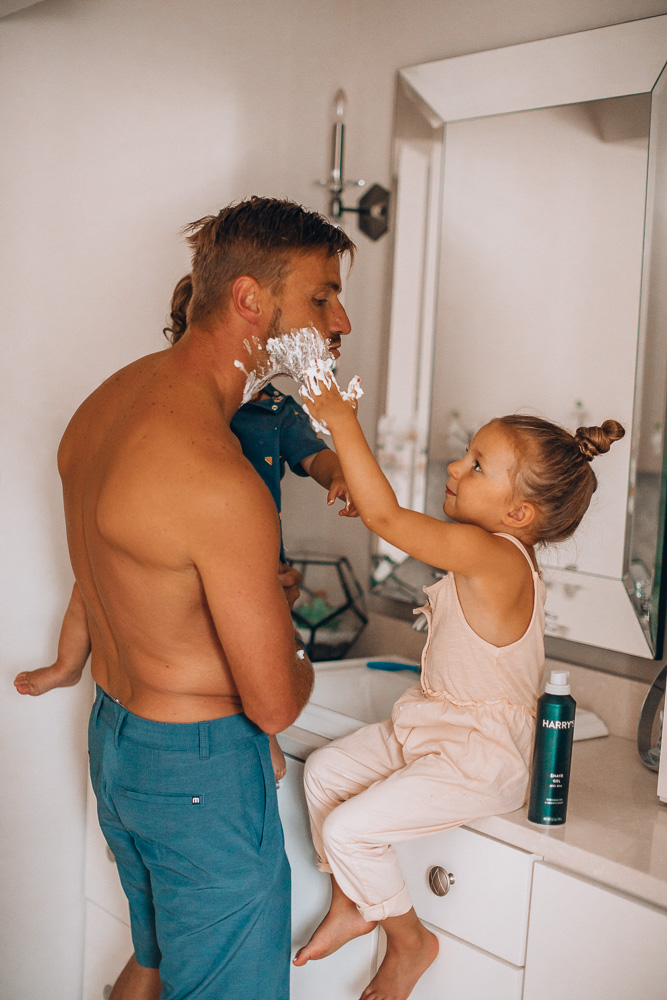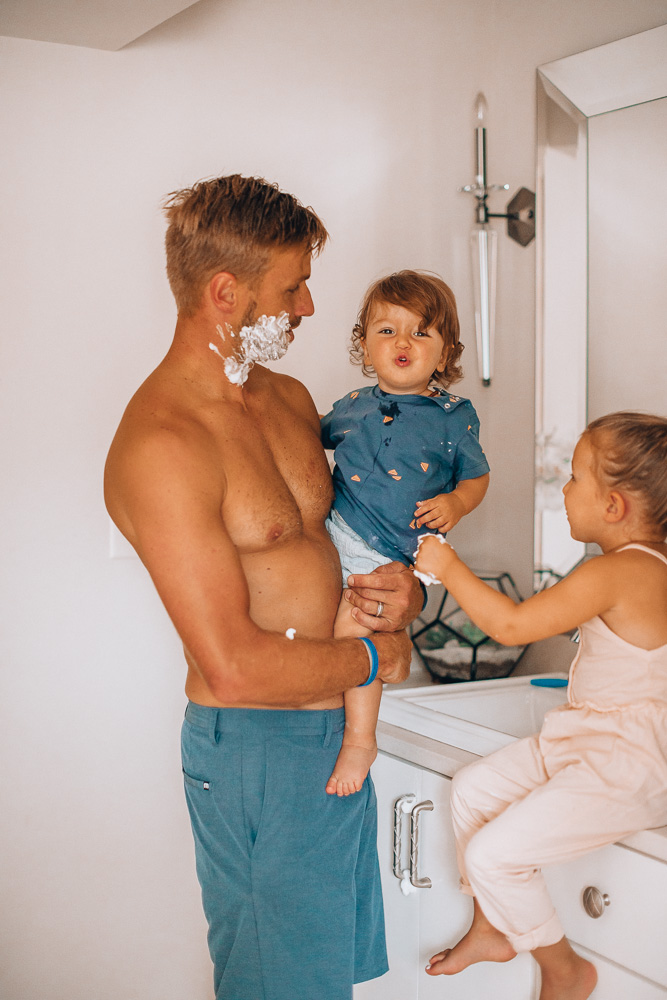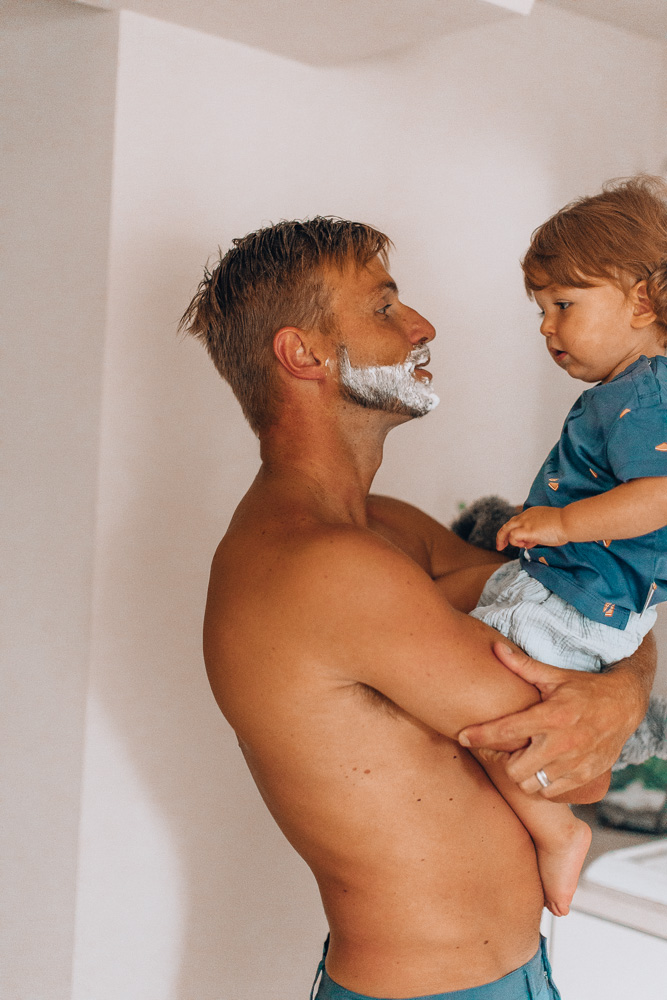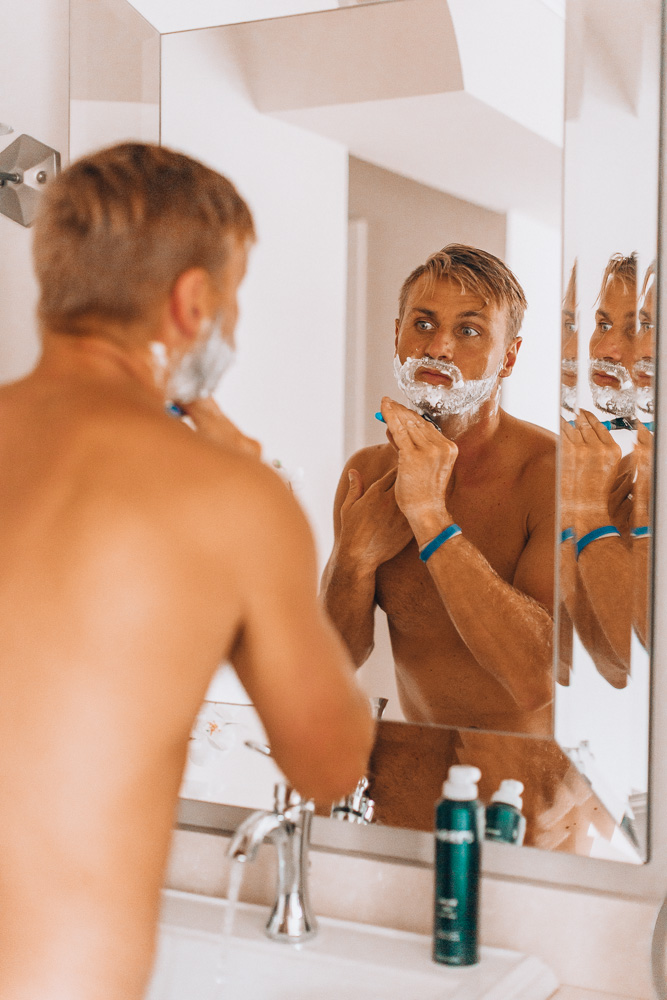 Michael is really picky about his razor and we finally found one that he loves. It's nice that the entire Harry's line is available at Walmart – so convenient and affordable!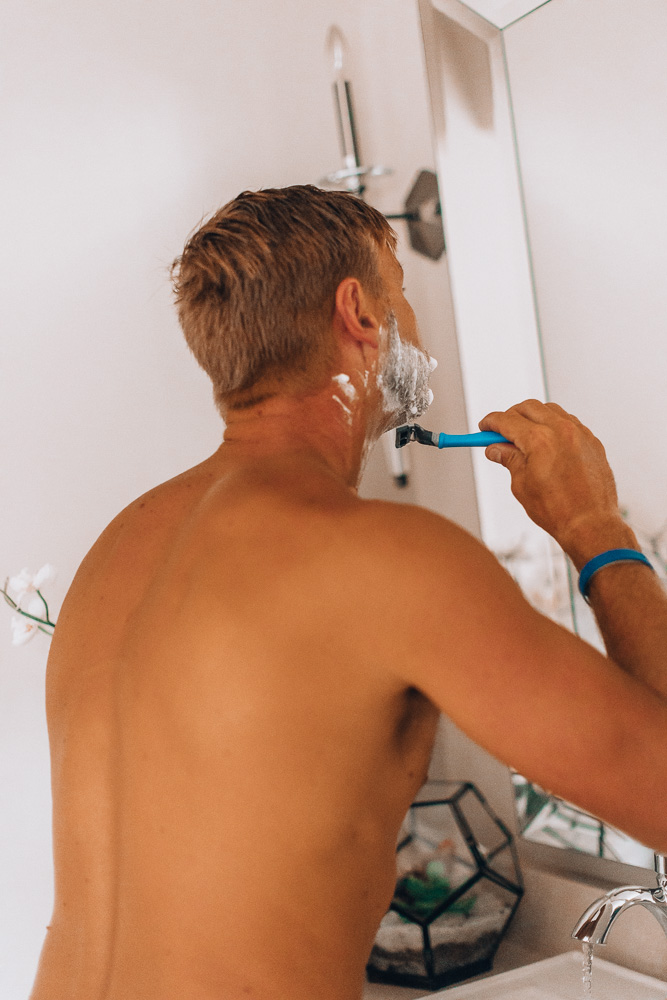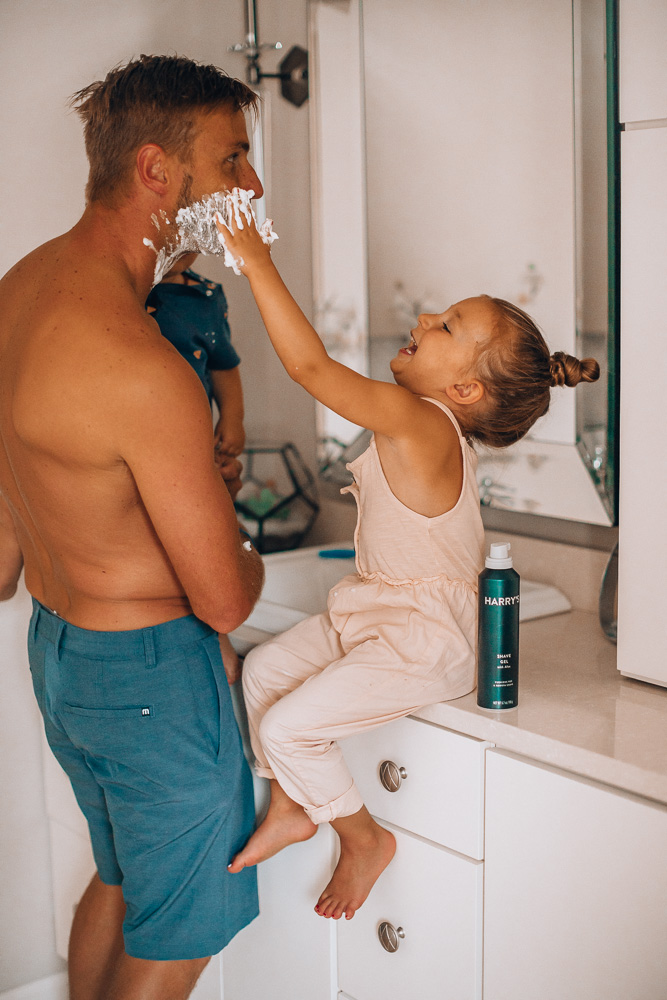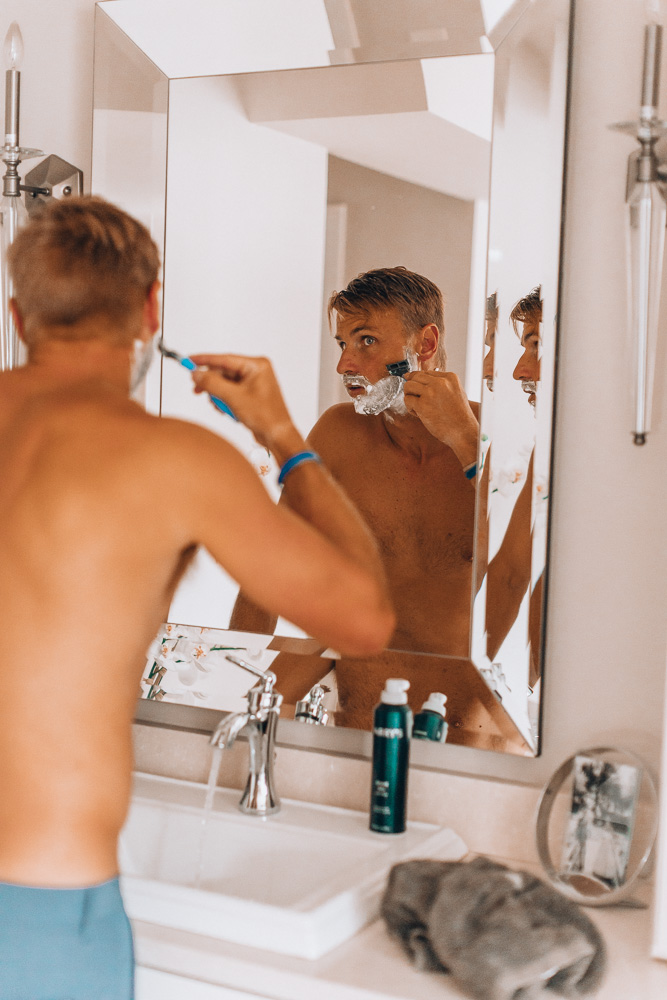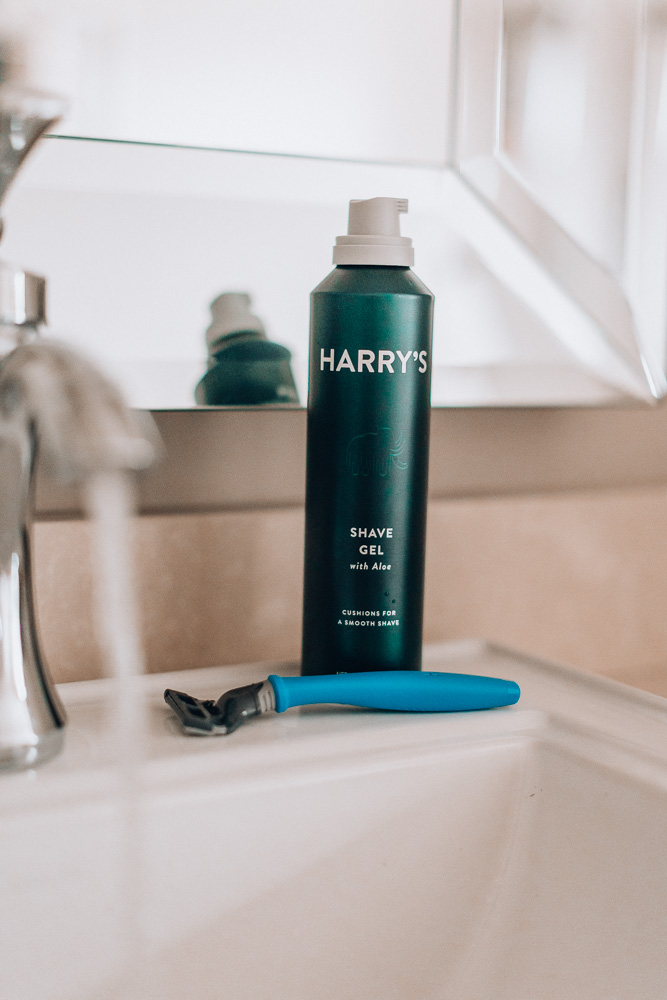 If your guy is looking to try and new razor and grooming products, check out Harry's available at Walmart!
Happy weekend, friends!  As always, thanks for reading!
Becky xx

In partnership with Walmart. All opinions are my own!