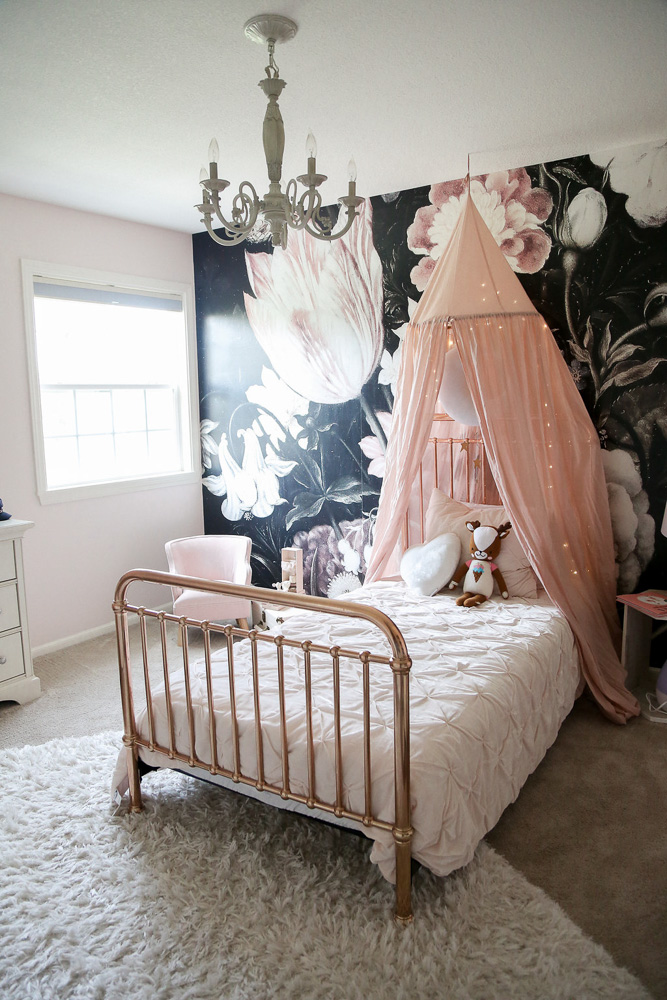 It's been a minute since I've done a home decor post and today I am sharing a few home decor updates in our Living Room, Bedroom, and Sutton's room.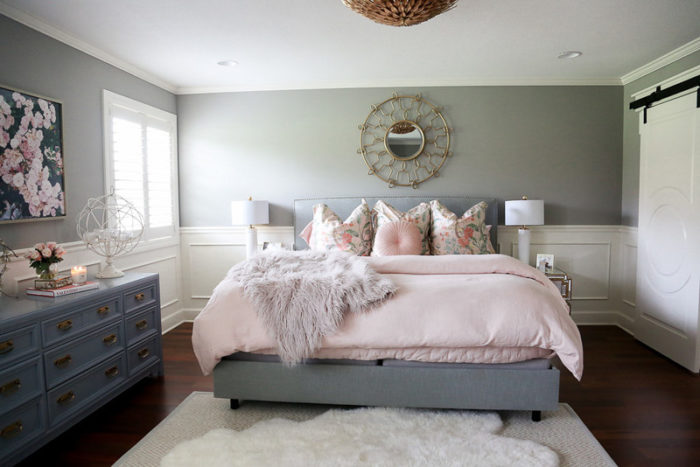 New Bedding
You may have seen on my stories, I've been in the process of updating our bedding in our room. I finally decided on a bedding and pillows. I am soo indecisive on home decor, it always takes me so long to find the perfect pieces. I seem to always find my favorite bedding at Pottery Barn. Sometimes, I will just update our bedroom pillows for the seasons or change out  a quilt to refresh the room.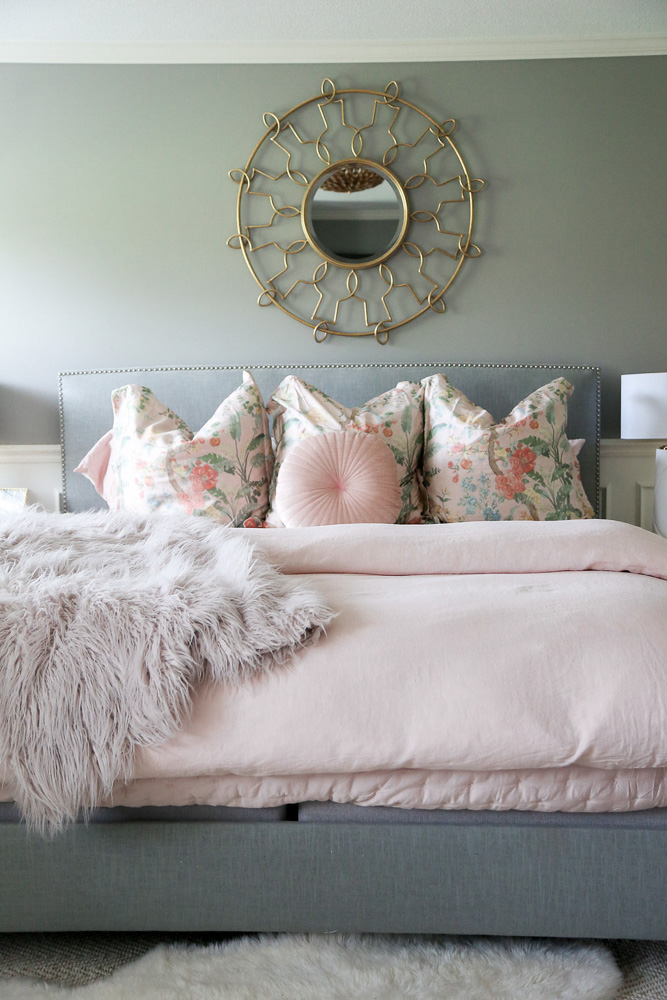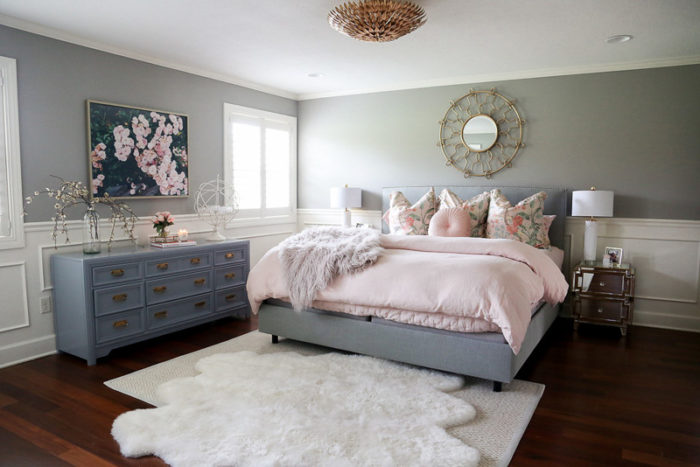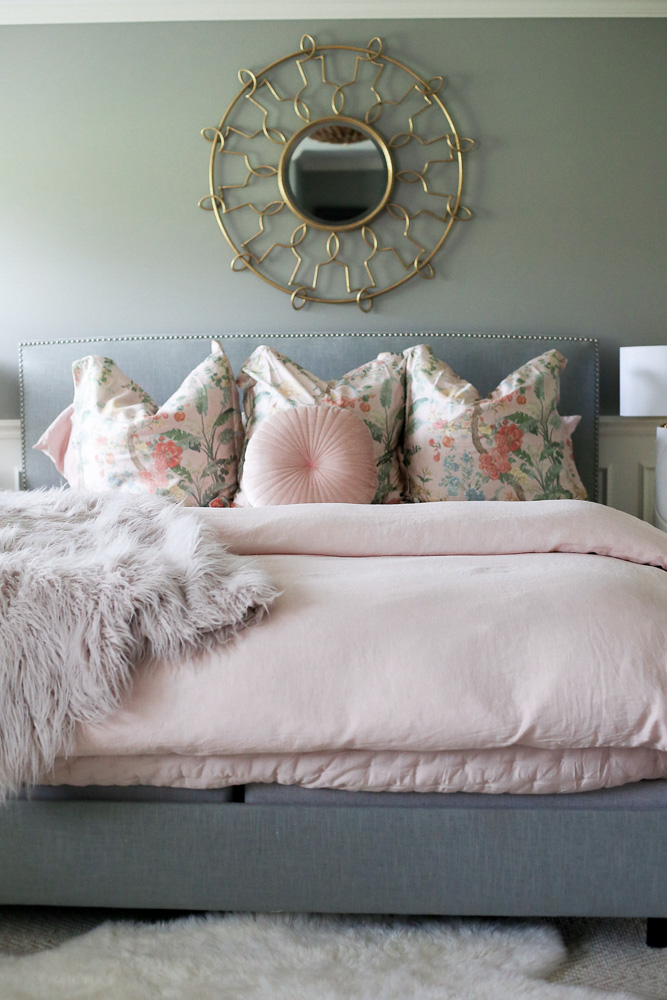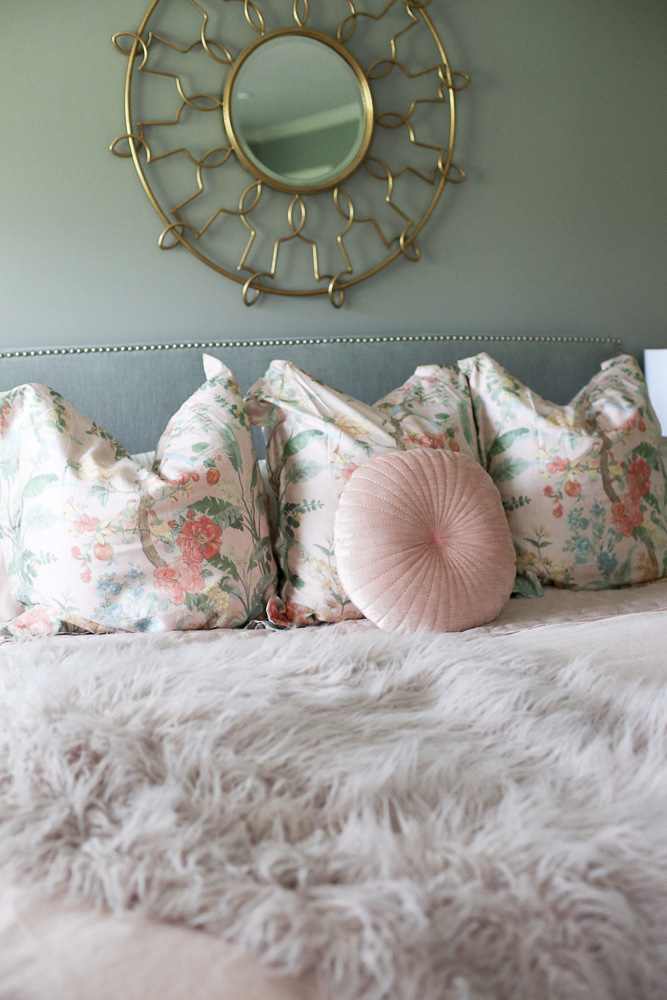 I found these gorgeous printed pillow Shams at Pottery Barn and love that they are reversible. They really brought in the blue grey color of our dresser and matched well with our floral picture.
Shams, Tencel Quilt, Linen Duvet Cover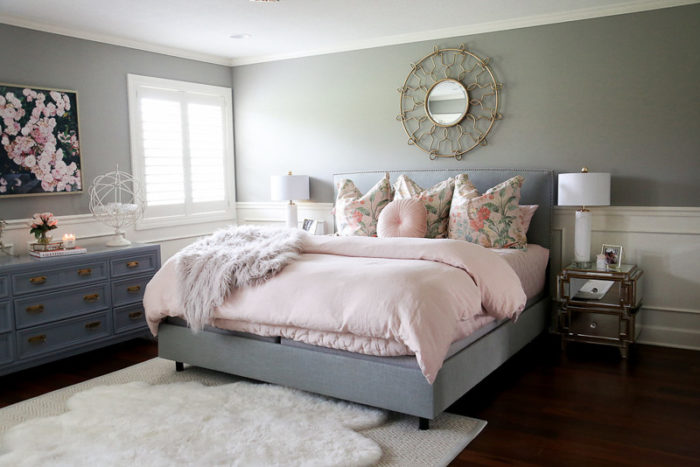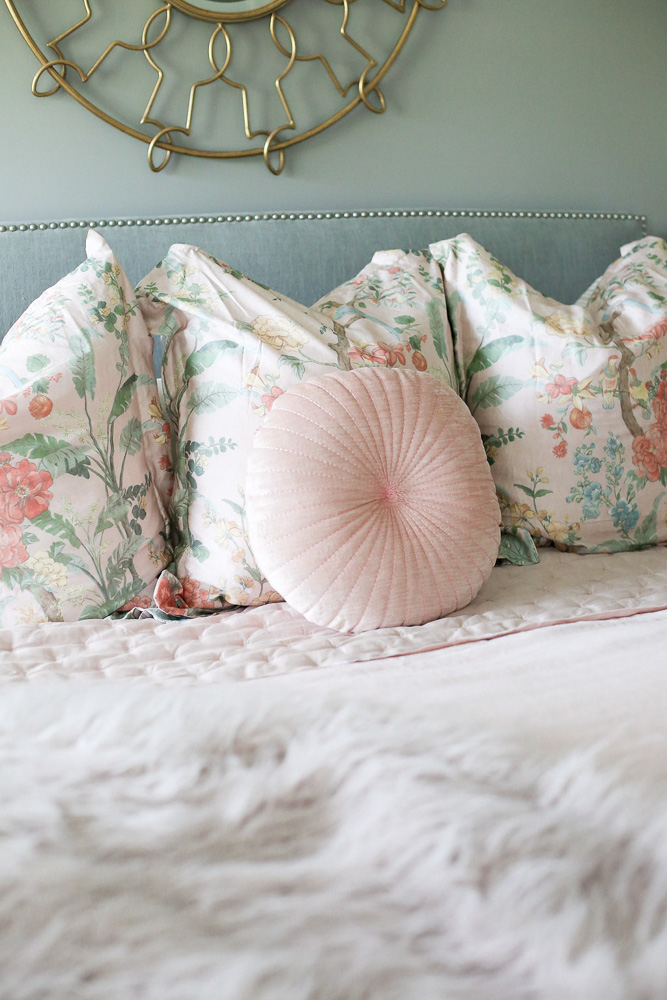 Adding Accessories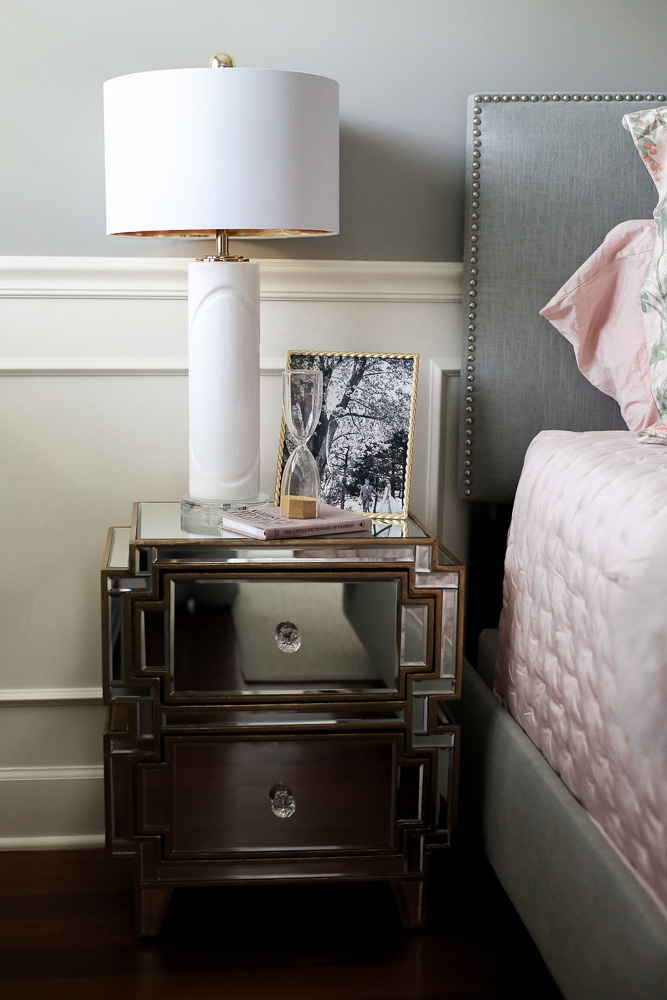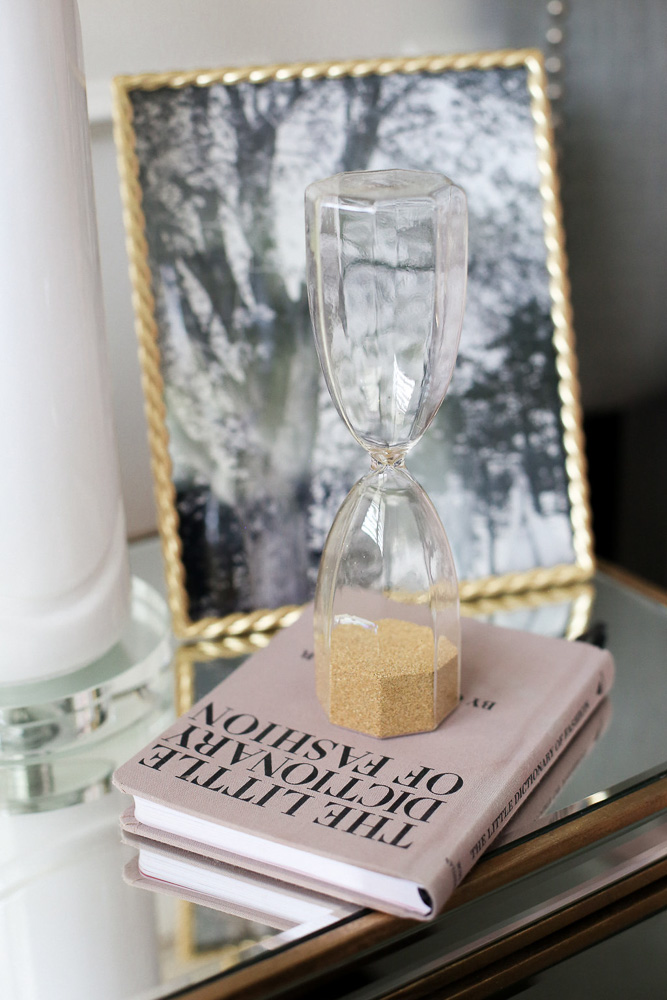 I also updated a few dresser accessories which I find to be another easy and inexpensive way to add some updates to your room decor.
Gold Rope Frame // Jewelry Box // HourGlass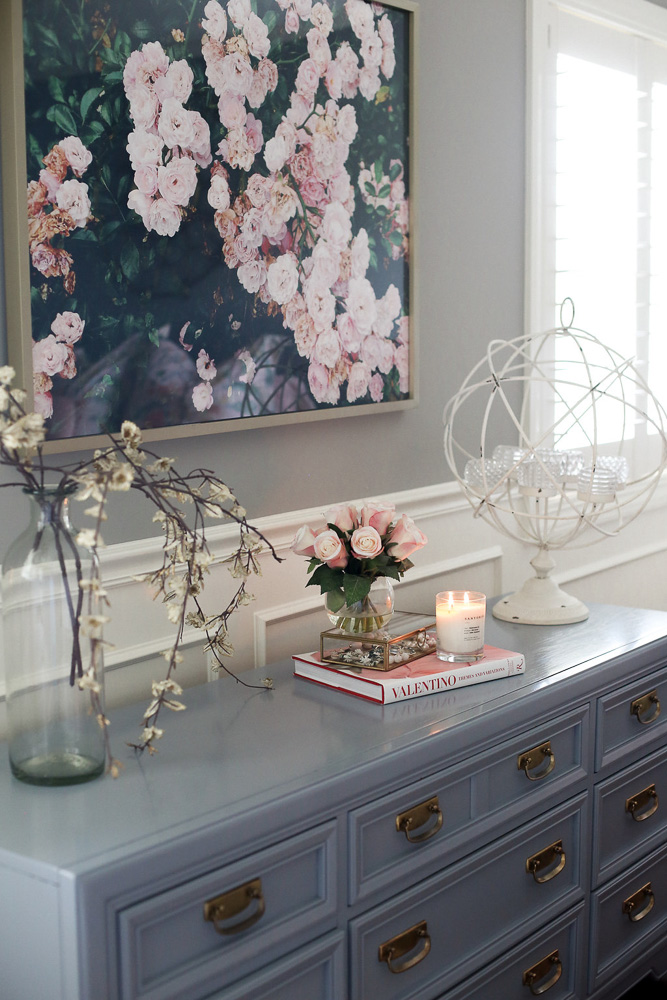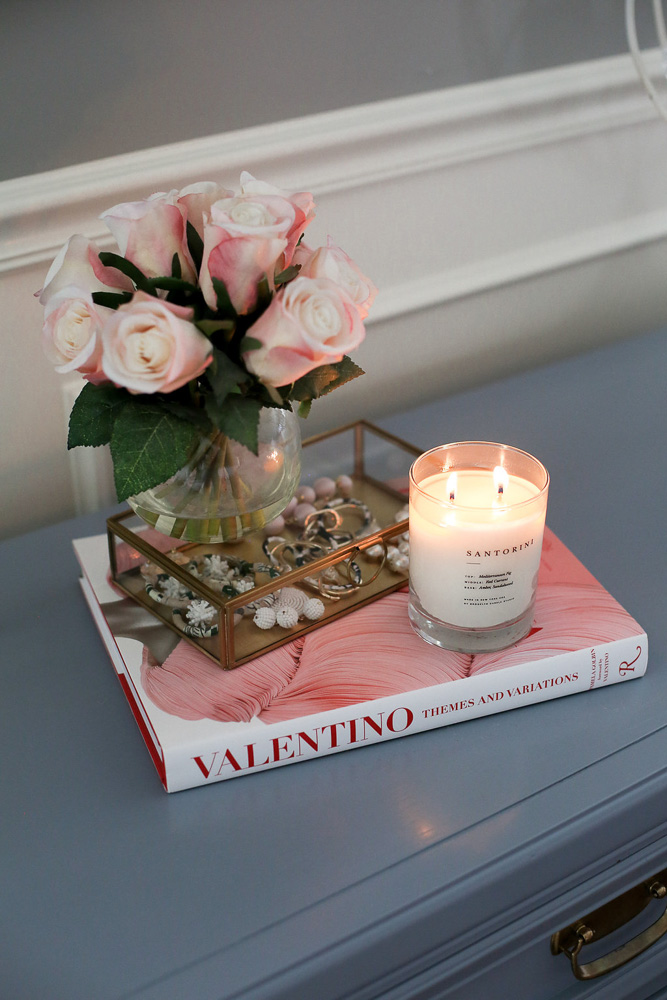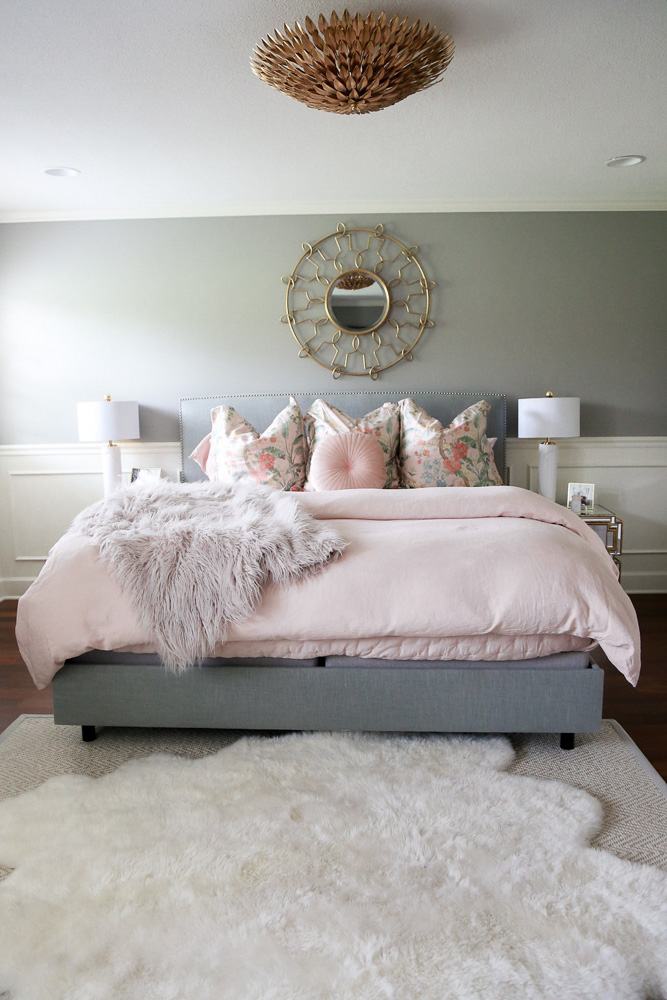 Updated Family Room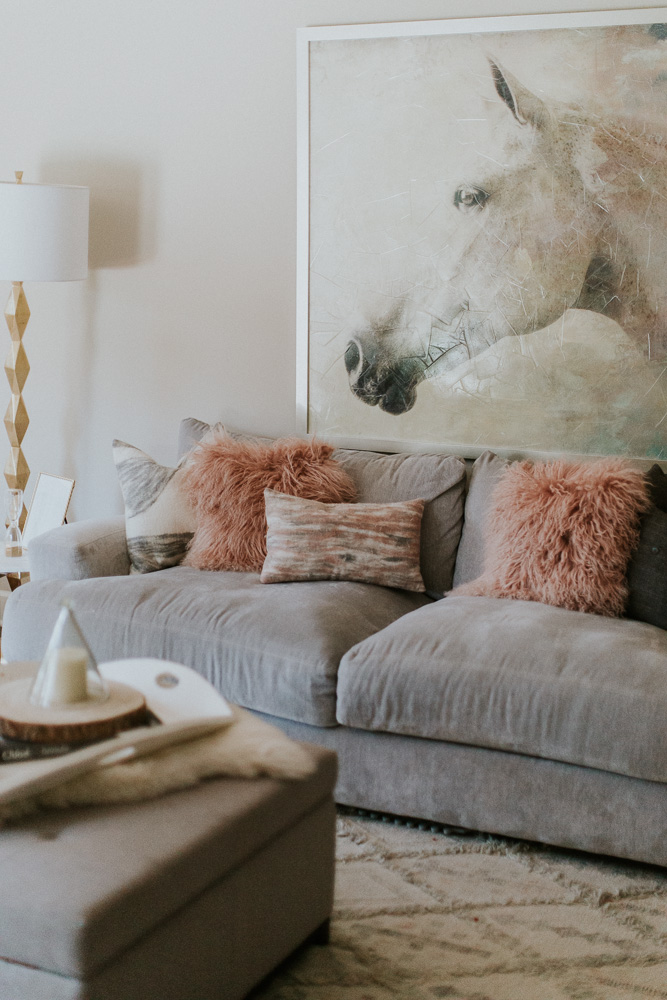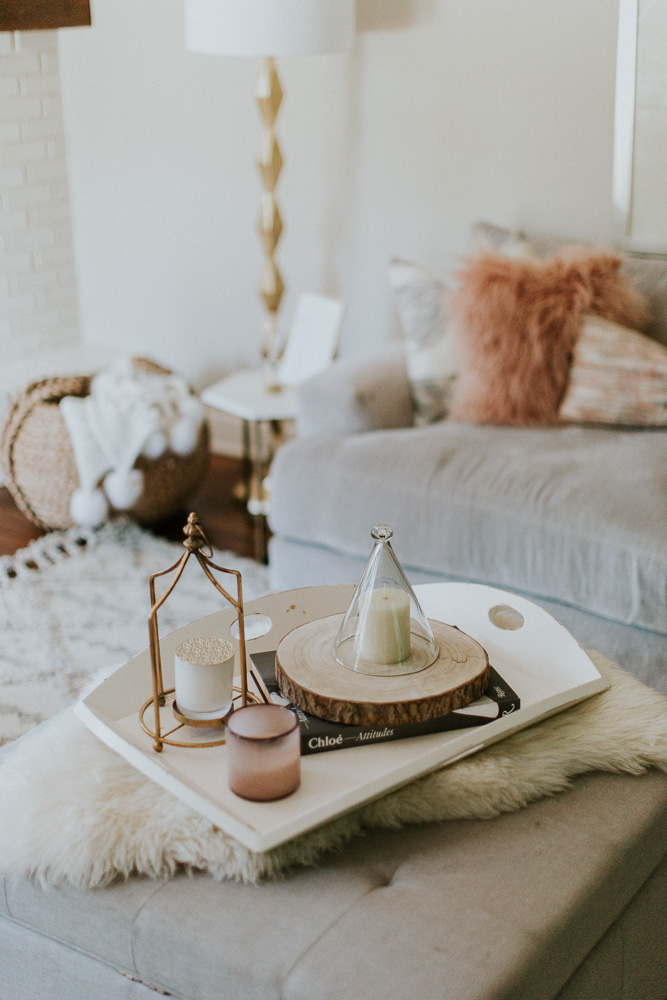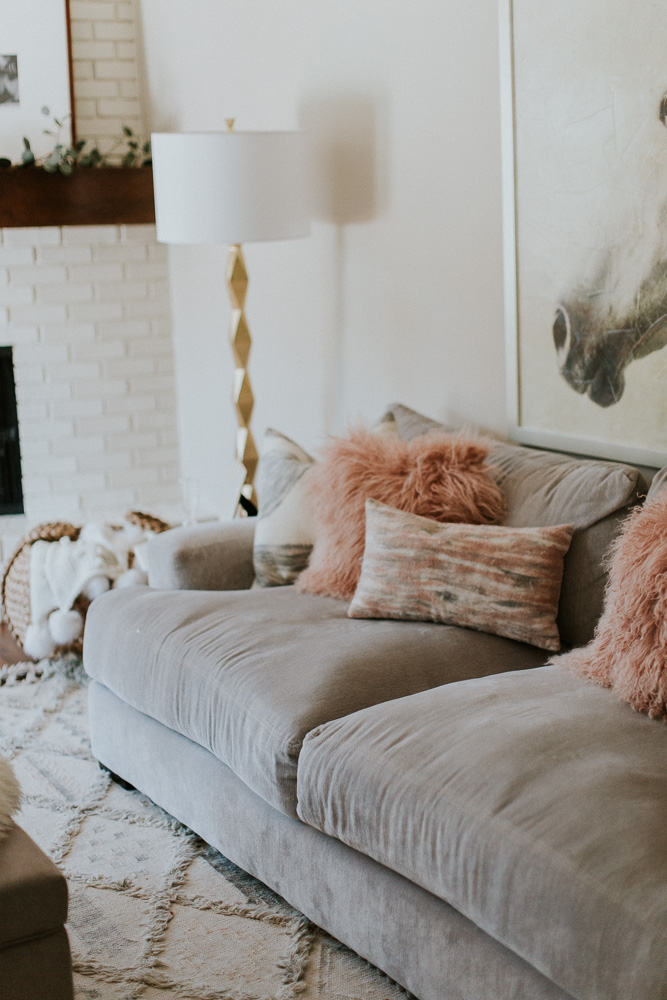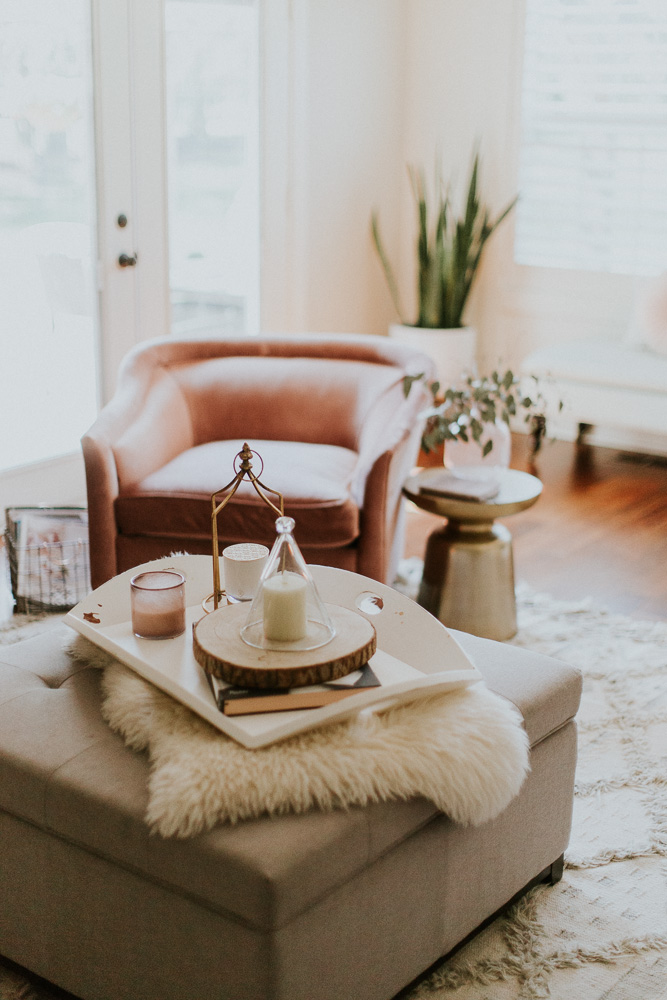 In our family room, that sits right off our kitchen and the room we are in the most, I updated the space with some pillows from West Elm. The associate at West Elm told me that pillows on a couch or love seat look good in a set of 2 and a set of 3.
Smaller Felt Pillow // Large Felt Cream and Grey Pillow  // Mongolian Lamb Pillows
The rug in this room is asked about often and also from West Elm, but it's sold out. They have some of the bed rug designs in my opinion!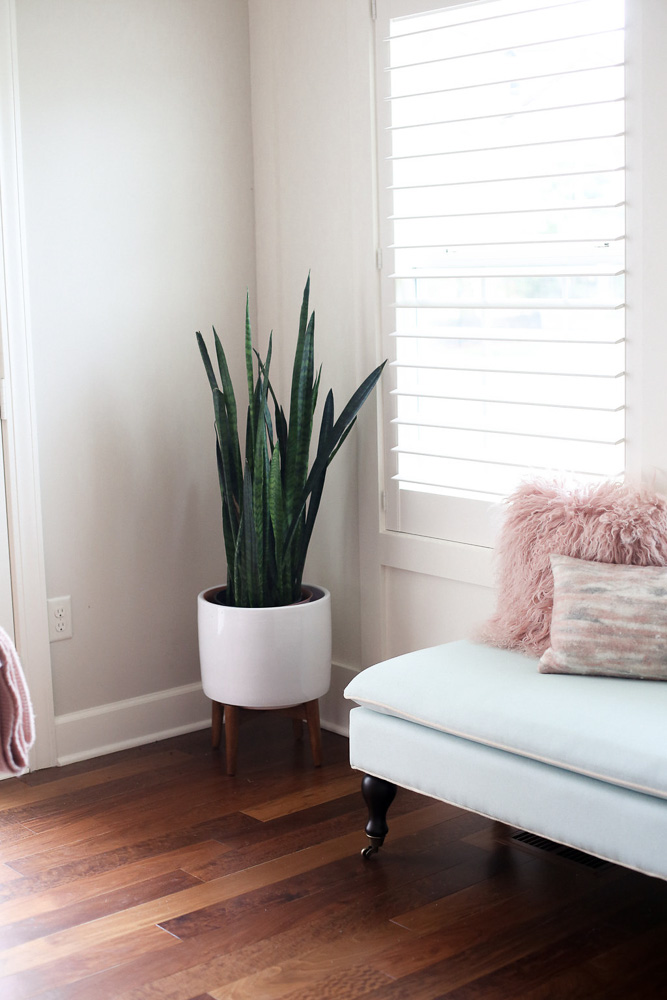 Planter //
Another items readers often ask about when they see on my story is this planter and plant. The pot can be found here from West Elm and the plant is called a Snake Plant (mother-in-laws tongue).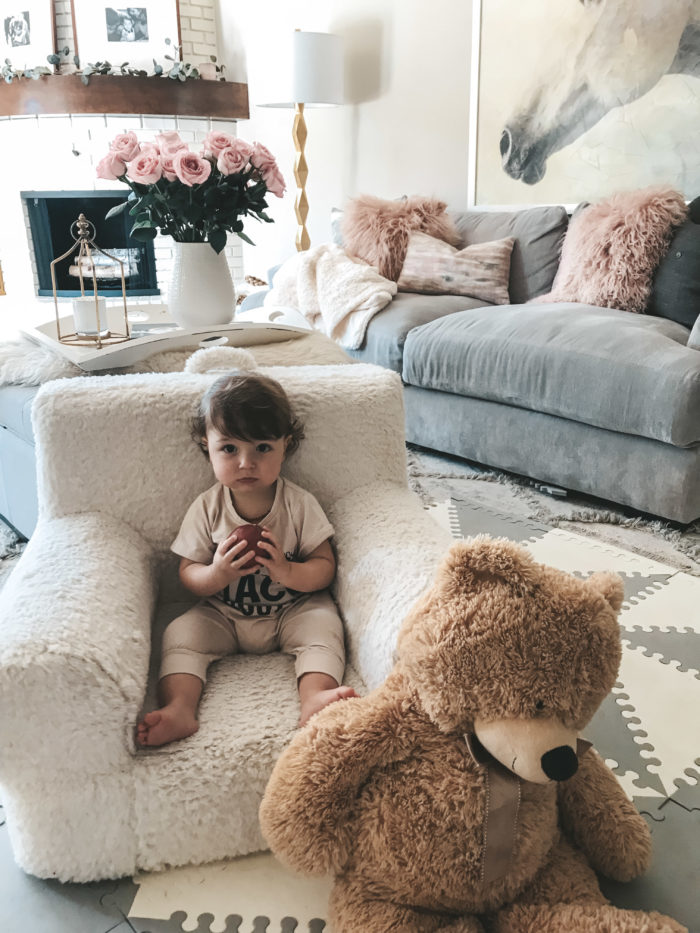 We recently got these Everywhere chairs as gifts for the kid's and have them in the family room. The kids absolutely LOVE them. They both will sit in them for movies. They wrestle on them and make forts. I love how cute and cozy they make the room!
Small Faux Fur Everywhere Chair // Large Everywhere Chair with Sherpa Cover
Sutton's Big Girl Room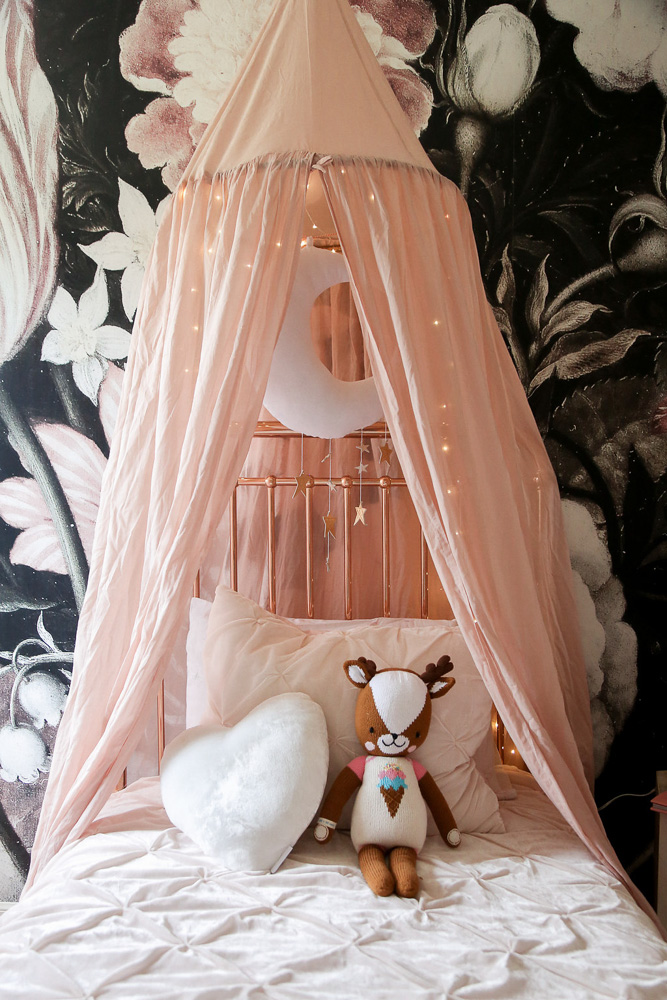 I have been slowly updating Sutton's room to her "Big Girl room" and I got this bedding at Pottery Barn Kids. It is extremely soft and so sweet for her room! I also purchased these flowers wall decals and still haven't decided where to hang. It's a work in progress and I hope to have it completed next month! More details to come on her room, so stay tuned!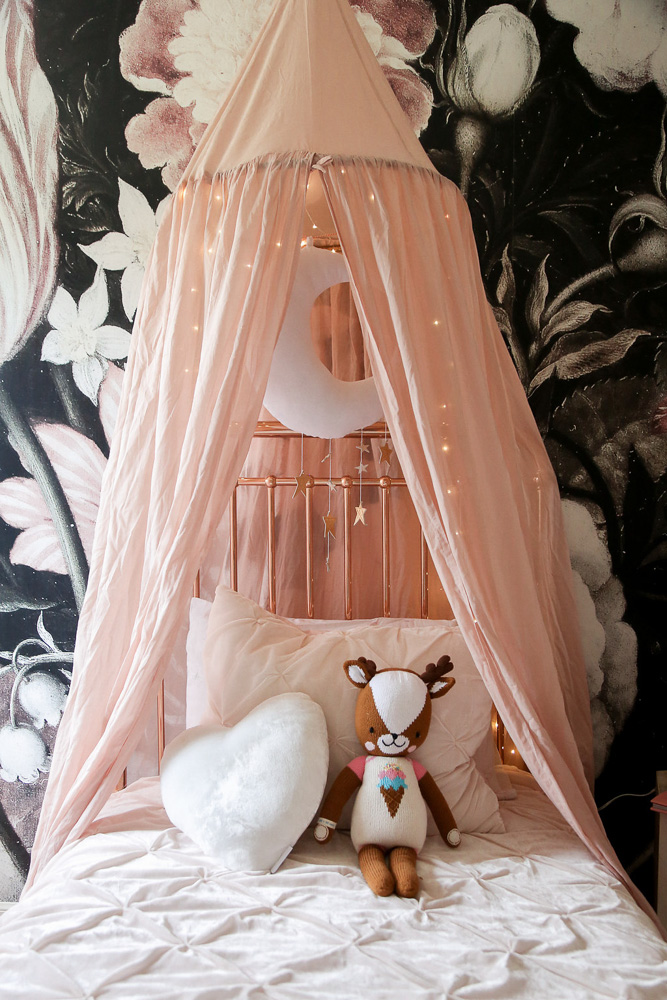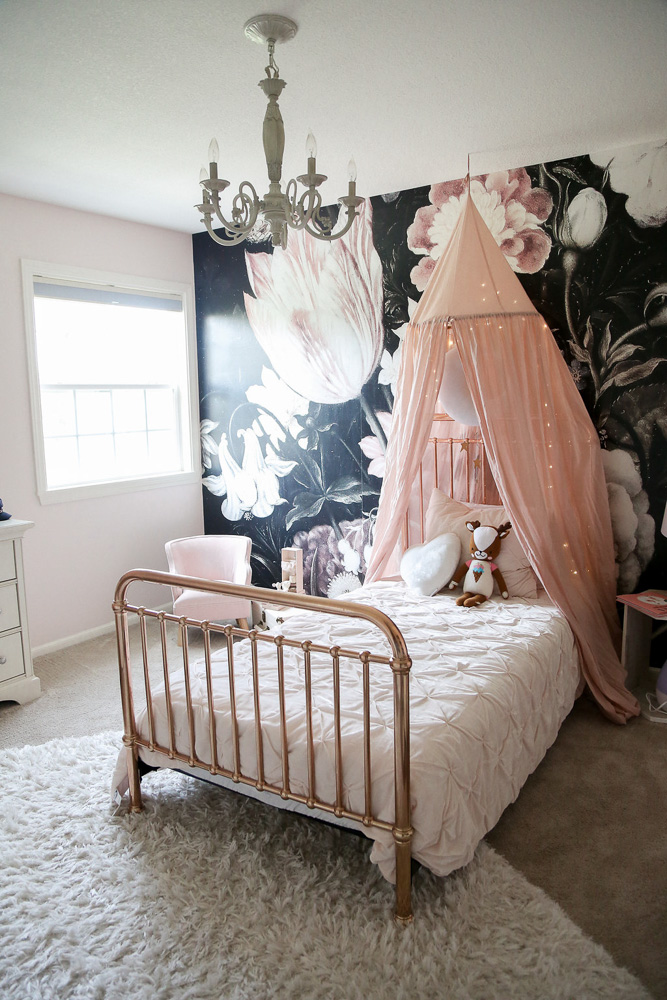 My Favorite Places To Shop for Home Decor
Pottery Barn, PB Kids, West Elm are places I frequent for home decor. Just recently I heard about the Key reward program and it was a no brainer to join! Free money basically for my shopping! The Key Rewards lets members earn 3% back in rewards when shopping across any of the family of brands, including Williams Sonoma, Williams Sonoma Home, Pottery Barn, PBteen, Pottery Barn Kids, west elm and Mark & Graham. Key Rewards members, known as Key Holders, also get exclusive access to promotions and special events.
Enrolling is free and easy! You can enroll in-store or online Register your phone number to use your Key every time you check out. 
THEN SHOP & EARN // Earn 3% back in rewards when you shop with our brands. Every time you earn at least $15, you'll
receive a Reward Certificate.
REDEEM YOUR REWARDS // 
Use your Reward Certificates 
in-store or online, at any of the 
brands.
Happy Home Shopping!
Becky xx