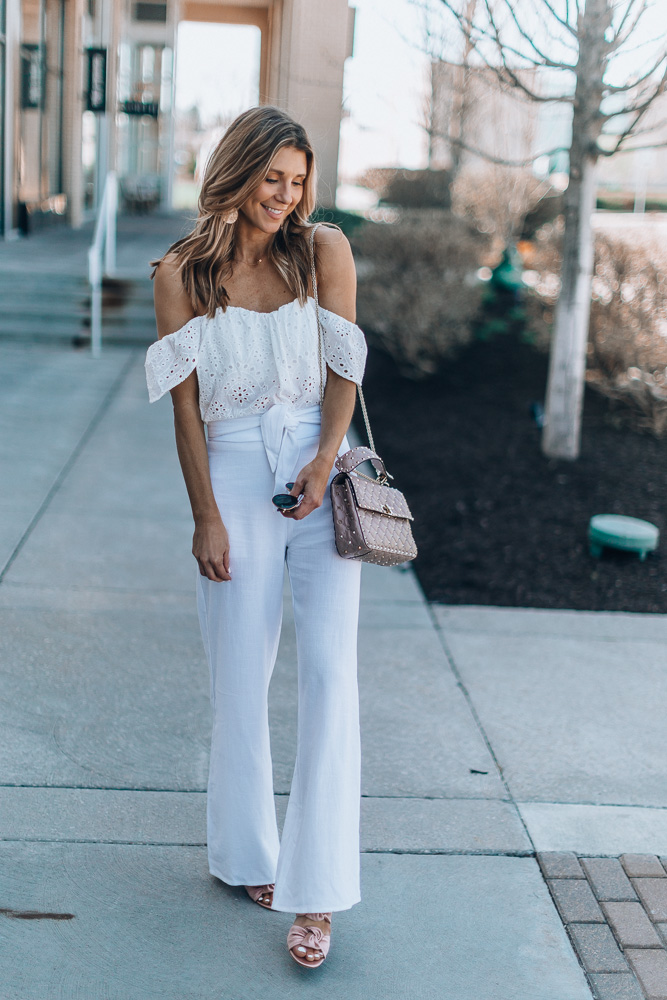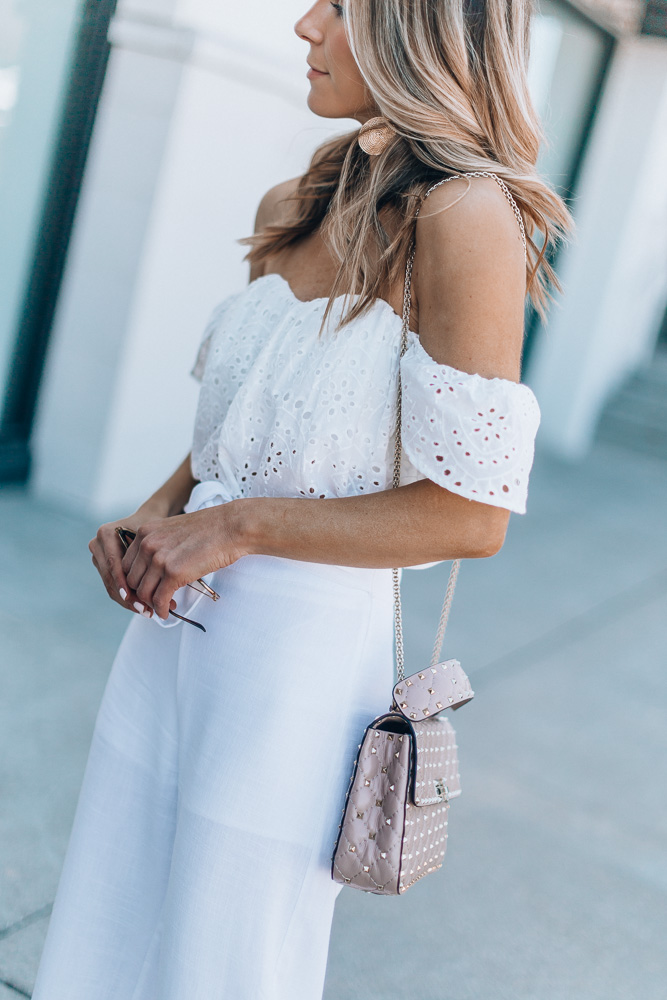 Sharing the fresh all-white look for Spring today on the blog!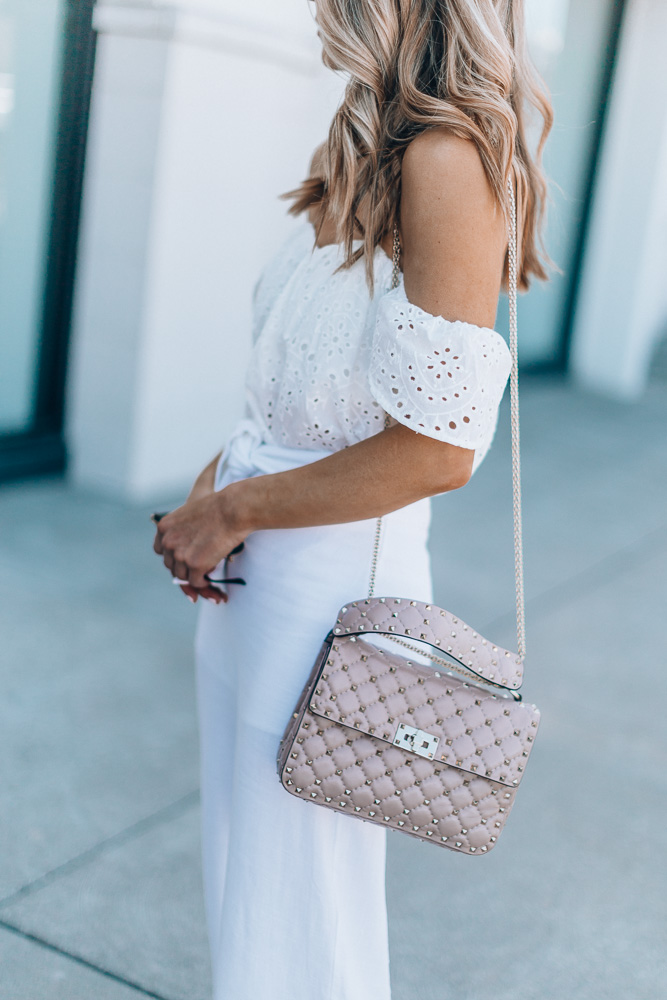 I recently wore these trousers to my niece's first communion and received so many questions on them.
They are tailored and chic, and pair effortlessly with a variety of tops.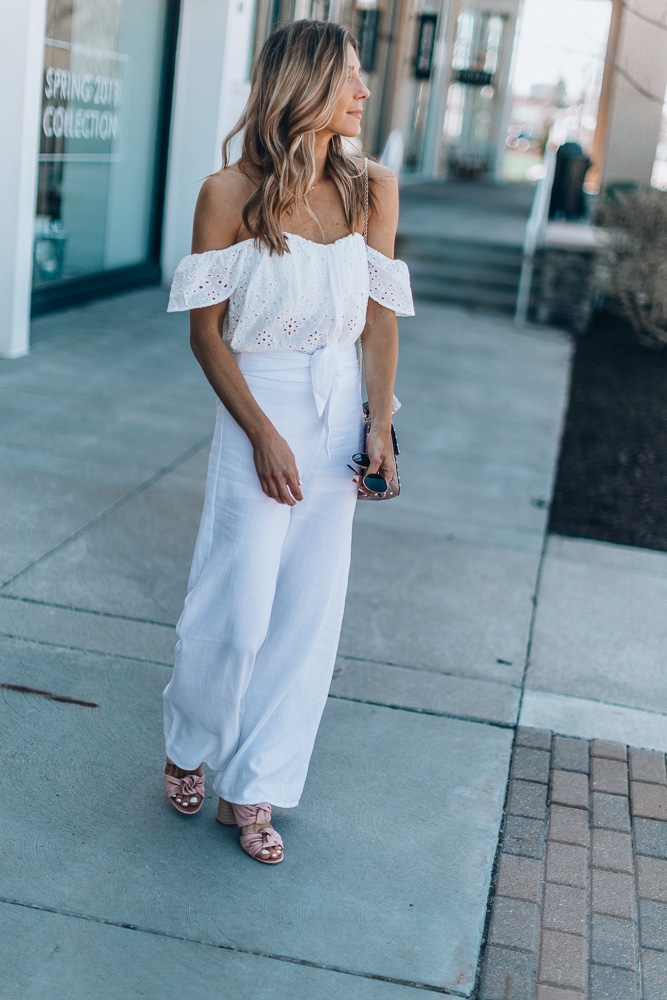 They really are an all-around great spring pant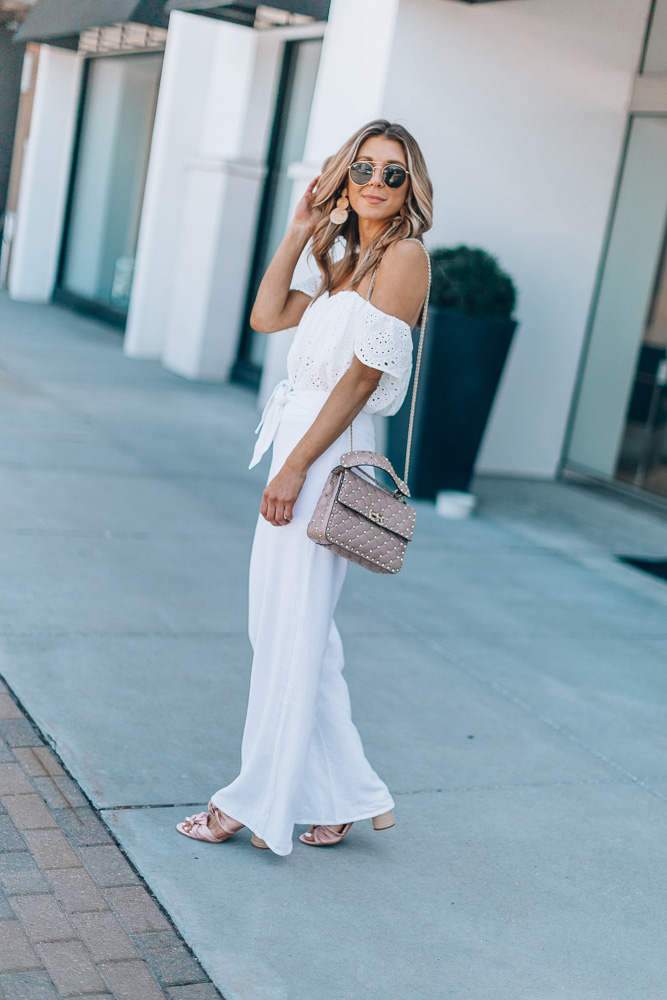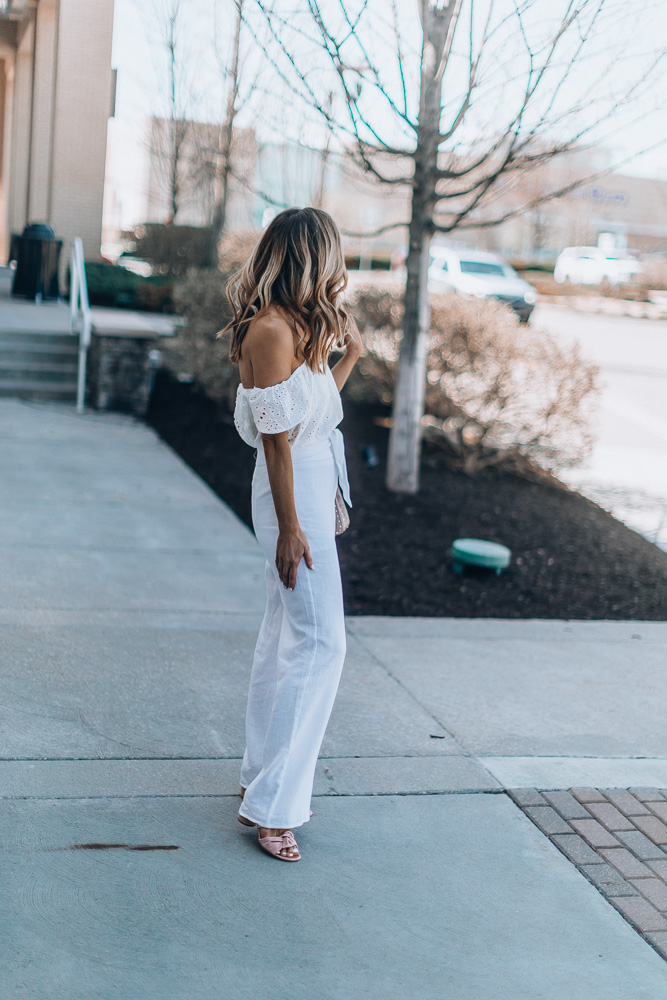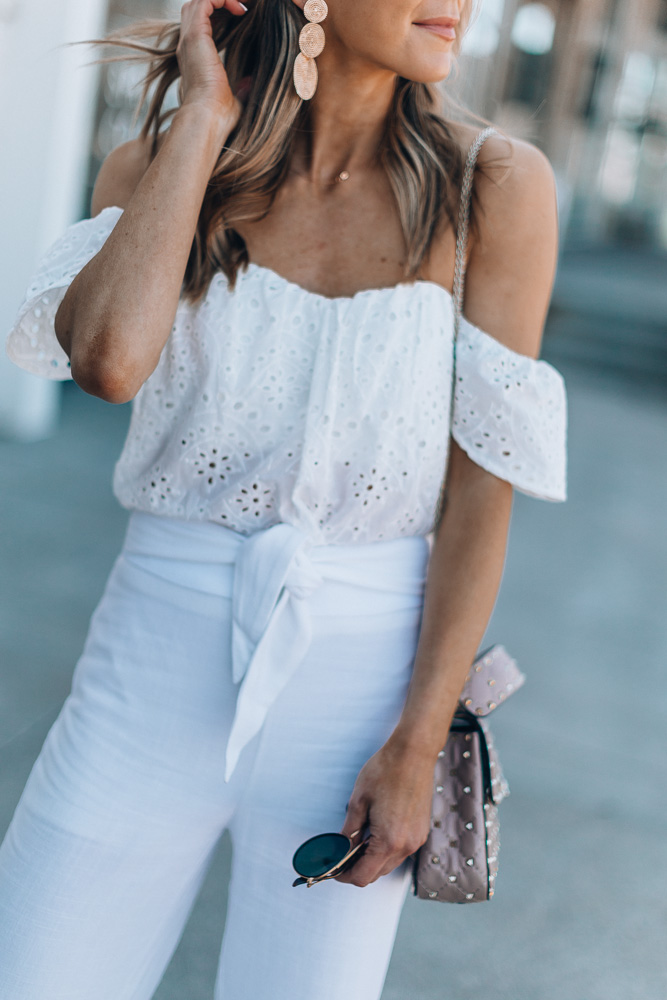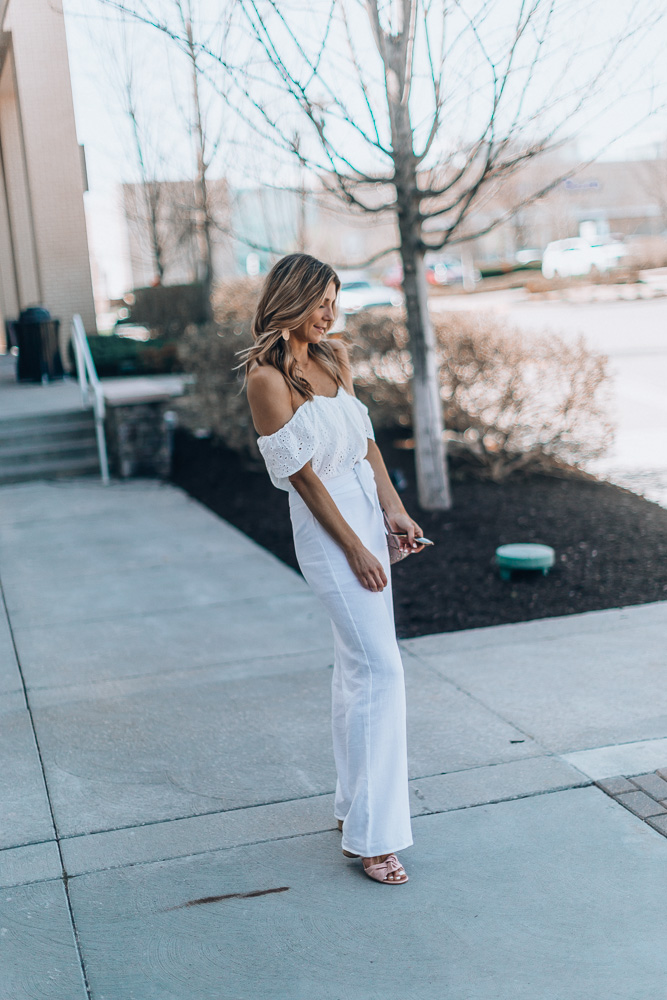 Have you guys ever shopped 100% Exclusive items at Bloomingdale's? It is my go-to section for shopping at bloomingdale.com I love the selection and how they are exclusive to the site! I am always finding unique styles that are exclusive from brands I love!
Like these Dolce Vita shoes and I just order this polka dot wrap dress!
More favorites from Bloomingdale's exclusives below!
On a side note- it is FINALLY feeling like spring around here. I am able to wear these looks and shoot them without freezing my buns off! I am pretty excited for the weekend, we are staying home for once and I am really going to try and tackle some spring cleaning and organization…any tips!? Plus, I am going to try and do some of our flower pots outside. If you are an avid follower you may know, I am horrible at keeping plants alive, so we will see how it goes! I hope you all are having a nice day! As always thanks for reading!
Becky xx
OUTFIT DETAILS
Wide Leg Tie Pants (under $100) fit: TTS  // Crochet off the shoulder top // Dolce Vita Shoes // Valentino Bag
100% Exclusive to Bloomingdales

A big thanks to Bloomingdale's for sponsoring this post!