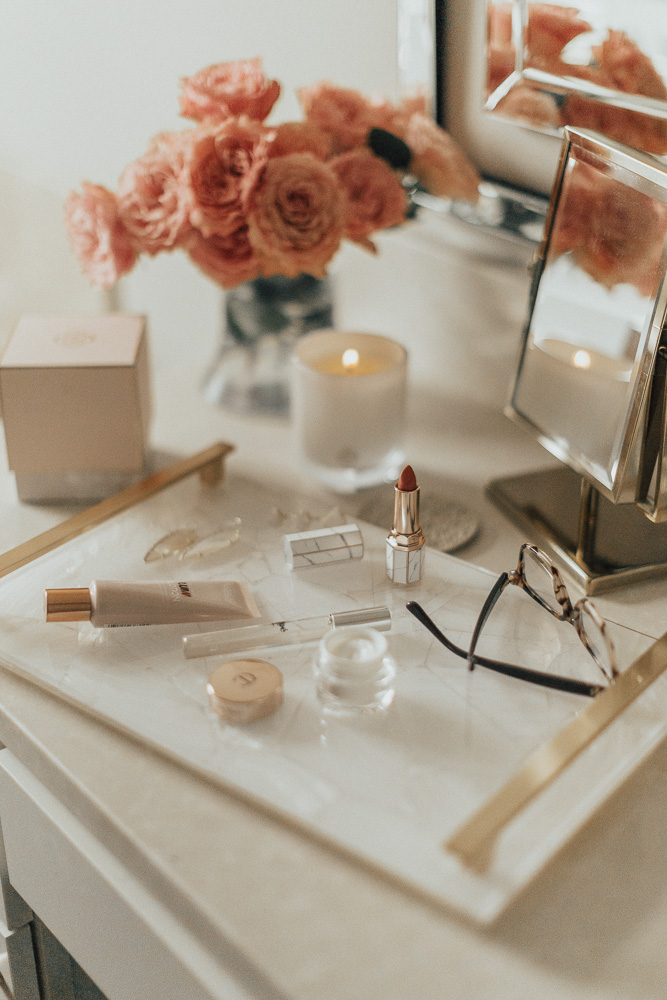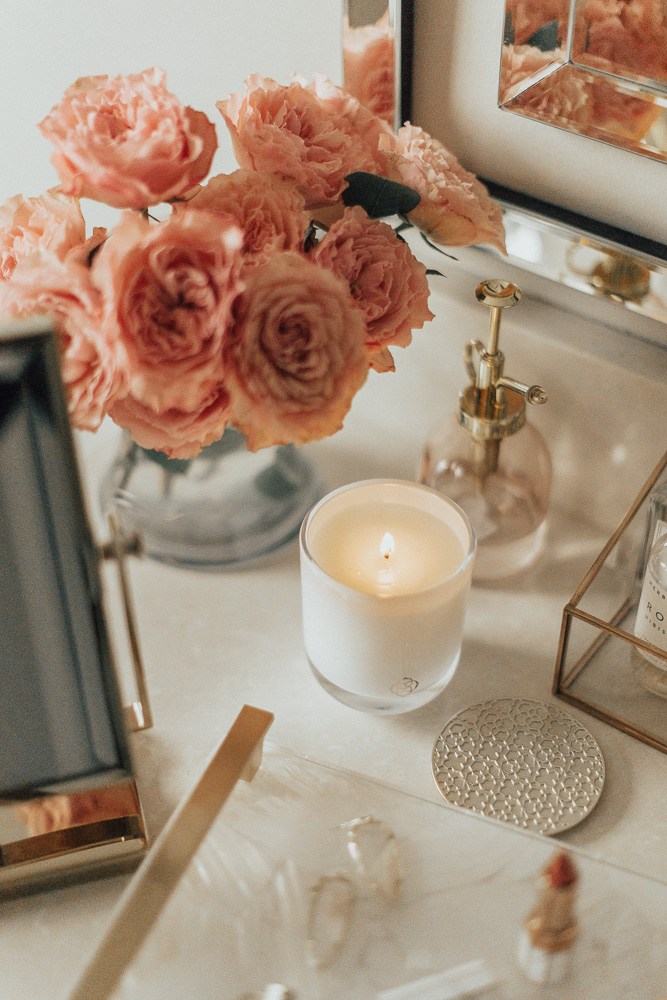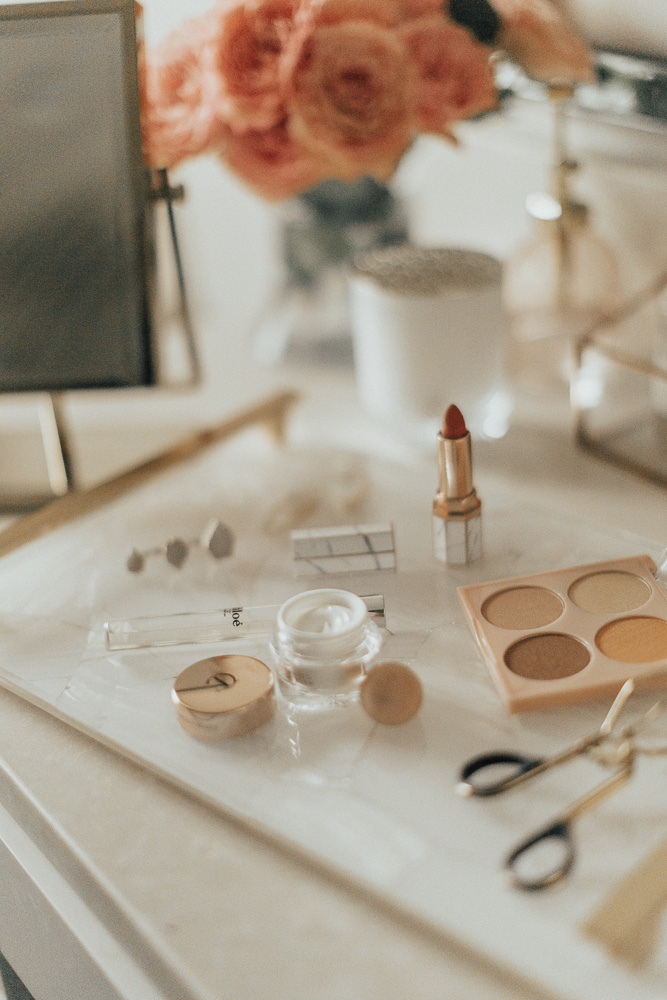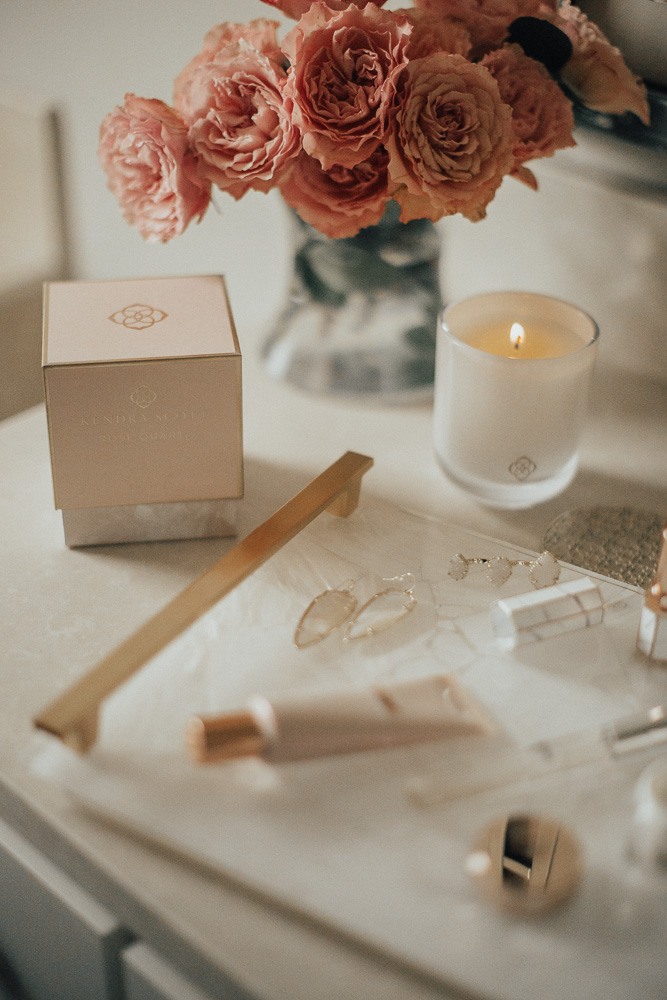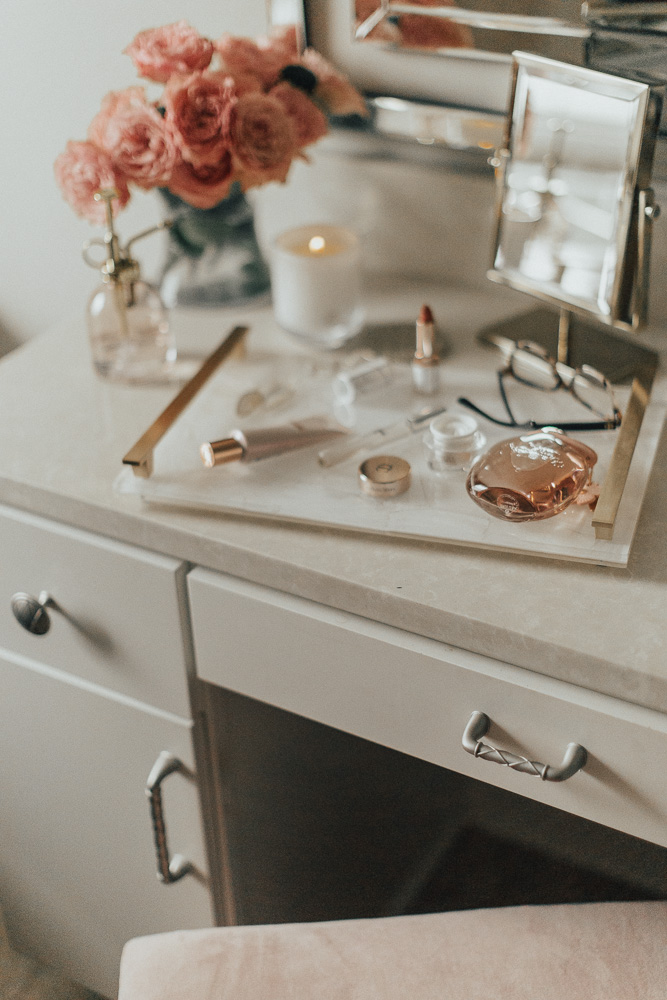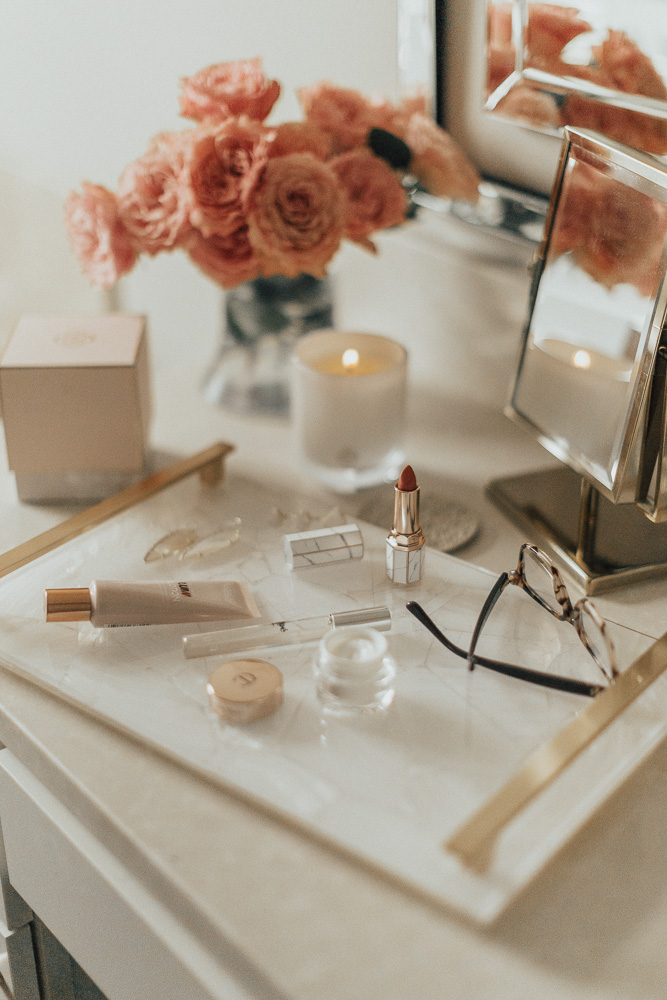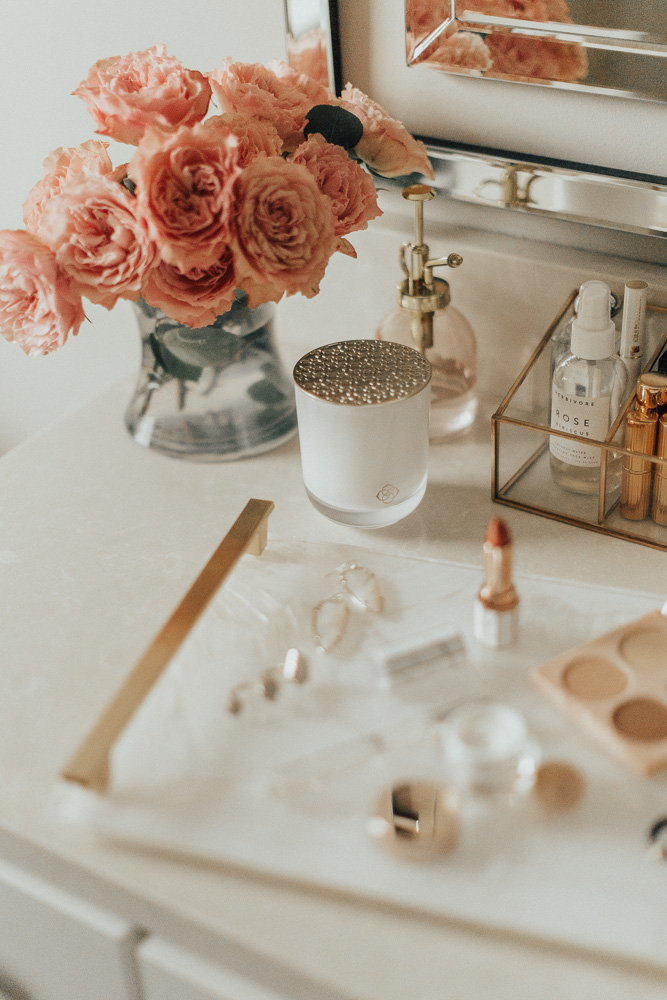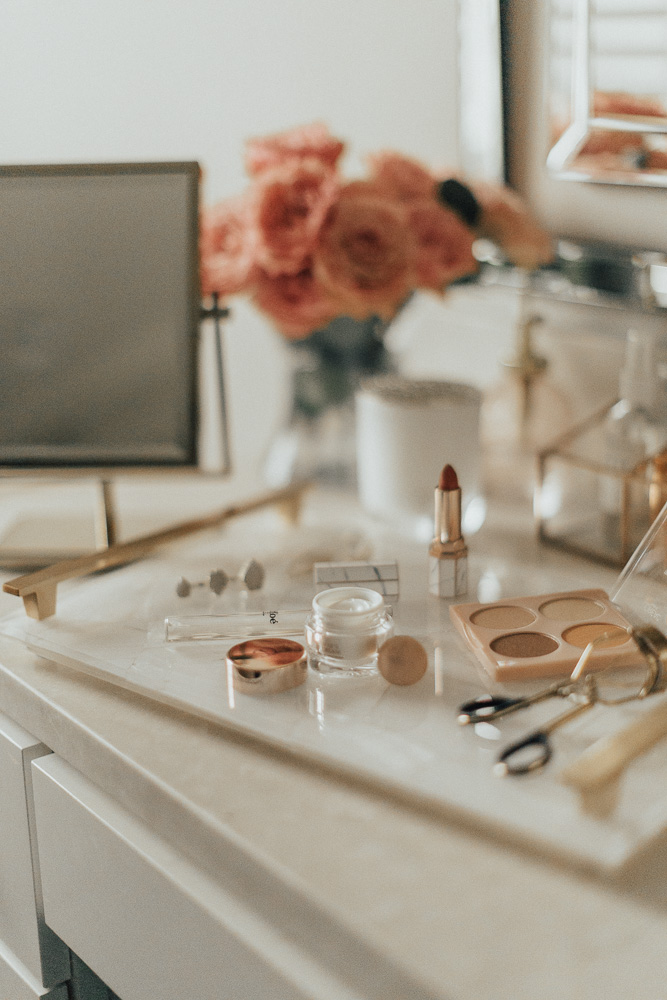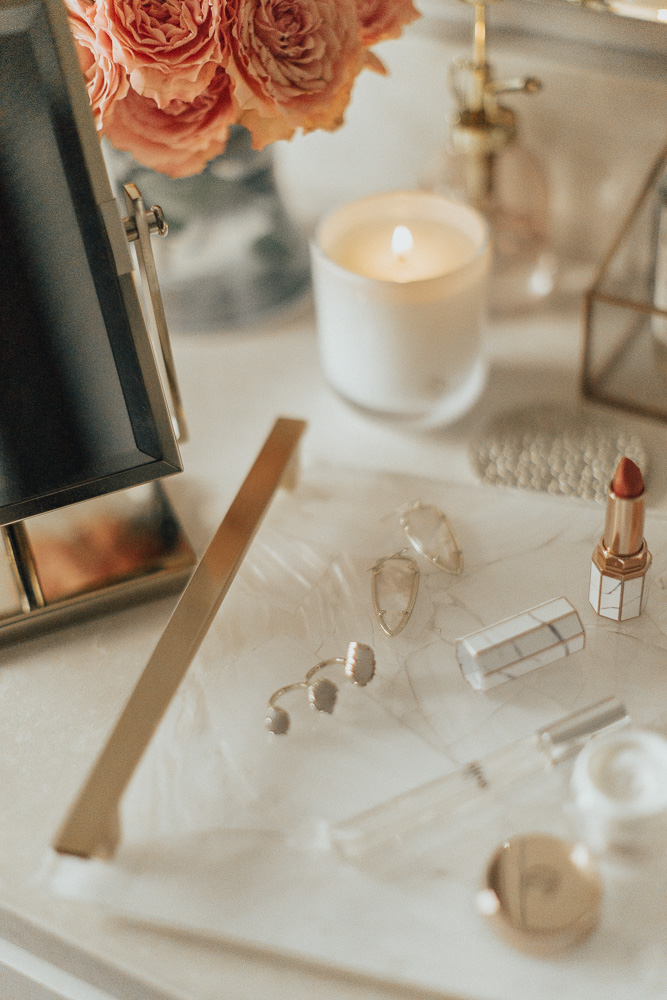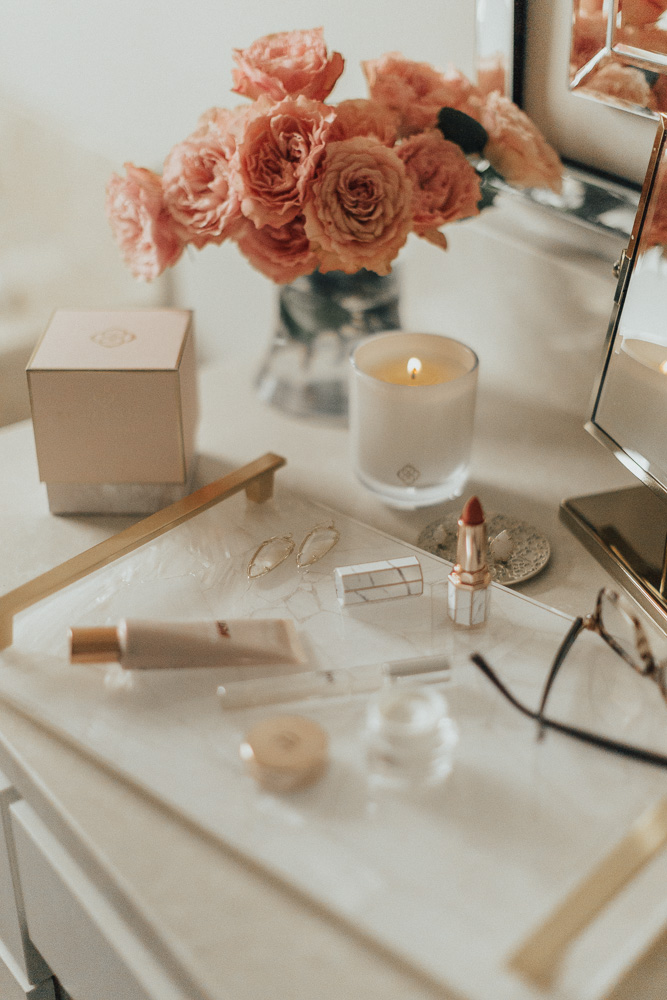 I am the type of person that needs a candle burning at all times when I am home. There is something so cozy, calming and uplifting about it. So when I hear Kendra Scott was launching its own line of candles I was so excited! The candles not only smell amazing but are soo pretty, they can be a pretty piece of decor too! I have the Rose Quartz candle (soft floral scent with hints of vanilla) and the Signature scent (which is a lily scent and so uplifting) and I have one going in my living room and one in my bedroom as I type this.
I love the smaller votive candles for my guest bathroom when guests visit, I have one burning and I just ordered this set for my little sis, who has a birthday this weekend! They make for such pretty gifts! The packaging is so beautiful!
And have you seen Kendra Scott's entire Home Collection line? I want everything! I love the gemstones and rose golds. So many pretty home accents. I need this stone as my ring holder!
See more of my favorites from Kendra Scott's home collection below.
Becky xx
Vanity Tray // Candle // Earrings // 3 stone Ring // Mirror

KENDRA SCOTT HOME COLLECTION FAVORITES

A big thanks to Kendra Scott for sponsoring this post.