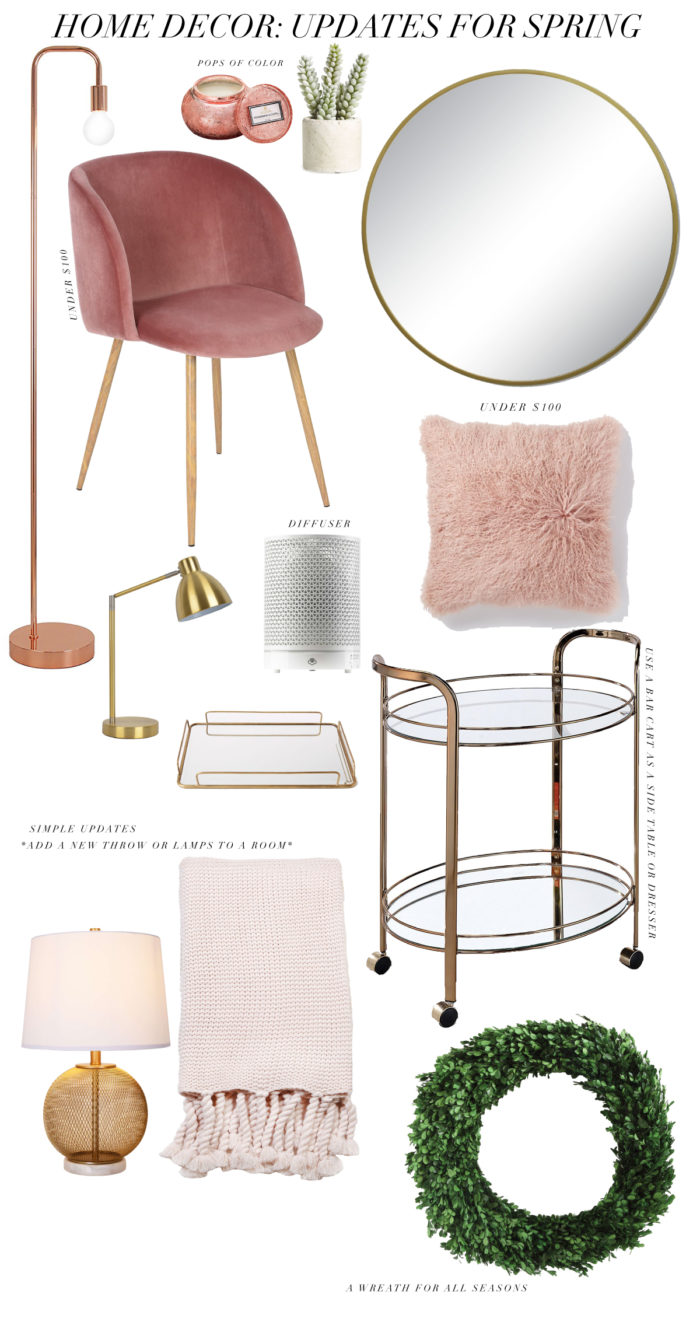 All this warm weather has me excited for all things spring. I feel like I am finally getting out of hibernation and ready for spring cleaning and a few home decor updates, that will have the home feeling refreshed. Here are a few simple and affordable updates for your home this spring.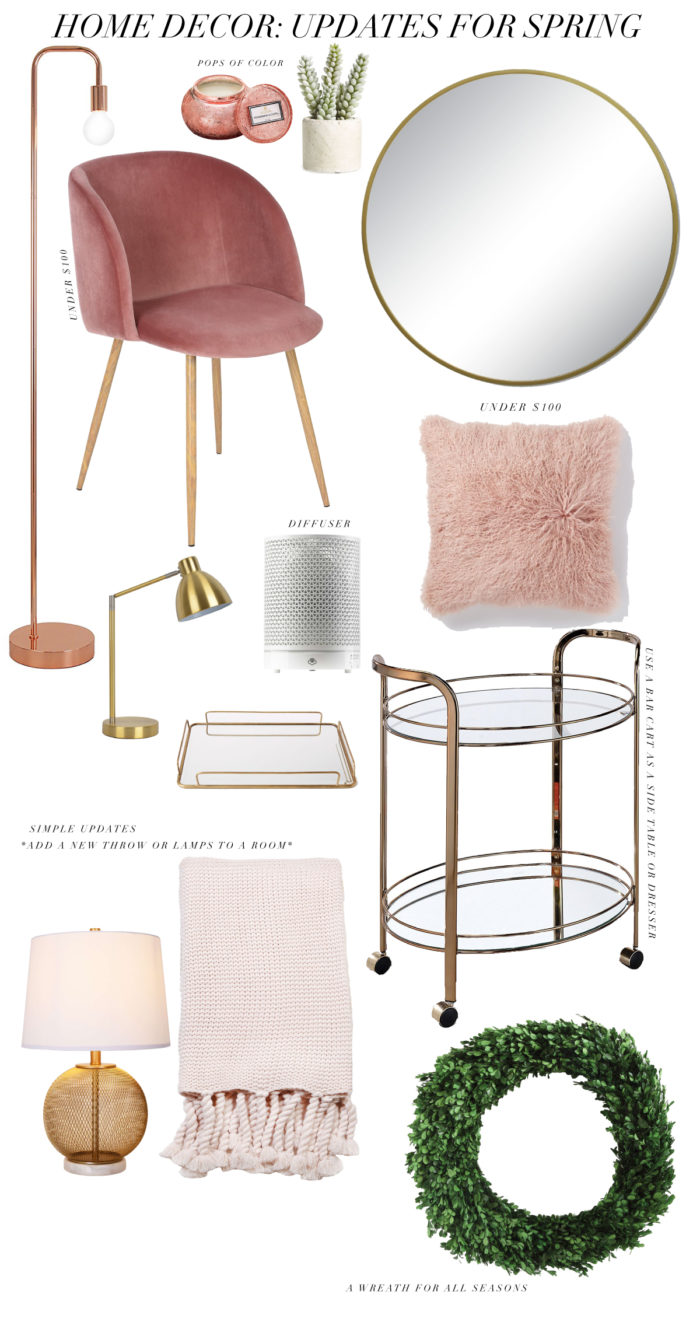 Floor Lamp (under $100) // Blush Chair (under $100 and comes in a bunch of colors) // Voluspa Candle // Faux Succulent (under $15) //  Round Mirror // Gold Table Lamp (under $30) // Diffuser // Mongolian Fur Pillow (comes in other colors) // Gold Tray // Gold Bar Cart // Round Table Lamp // Tassle Throw // Birchwood Wreath (under $100)
Looking for a few simple and affordable home decor updates? I have you covered! I am sharing a few items I am updating my home decor for spring. With these easy and simple updates, your house will feel refreshed without spending too much.
Blush Chair (under $100 + comes in a bunch of colors)
I ordered this chair for my office. I love the pretty pop of pink in our office and the chair is a steal at only $100!
Lamps //
Update your lighting in your home and add a pop of metal for a more polished look in any room. I just got this lamp for Sutton's room and I love it even more for mine!
Add pops of green throughout the home with faux succulents.
Such an easy update for any room! change out pillows or throws. I like to add different textures and colors each season. I just got these blush pink pillows for our family room.
Diffuser //
Keep your home smelling fresh with a diffuser. I diffuse oils all day long and it is an instant mood booster. 
I love a pretty Birchwood Wreath not only for the front door but also inside the home. Hang it over your bar cart for a fun touch or use as a tablescape with a hurricane and candle placed in the center.
Gold Trays //
Use for your powder or coffee table decor. Place a candle, a pretty box of matching and a succulent.
Bar Cart //
I love the idea of using bar carts as a side table in a living room or bedroom.
Plant Potter (not pictured)
I have this pot and get so many questions on it, as well as the plant I have in it- it's called Mother'in Law's toungue.
Next home to-do on the list, outdoor pots! I would love to see what y'all are doing for your pots! I need some inspo!
Becky xx