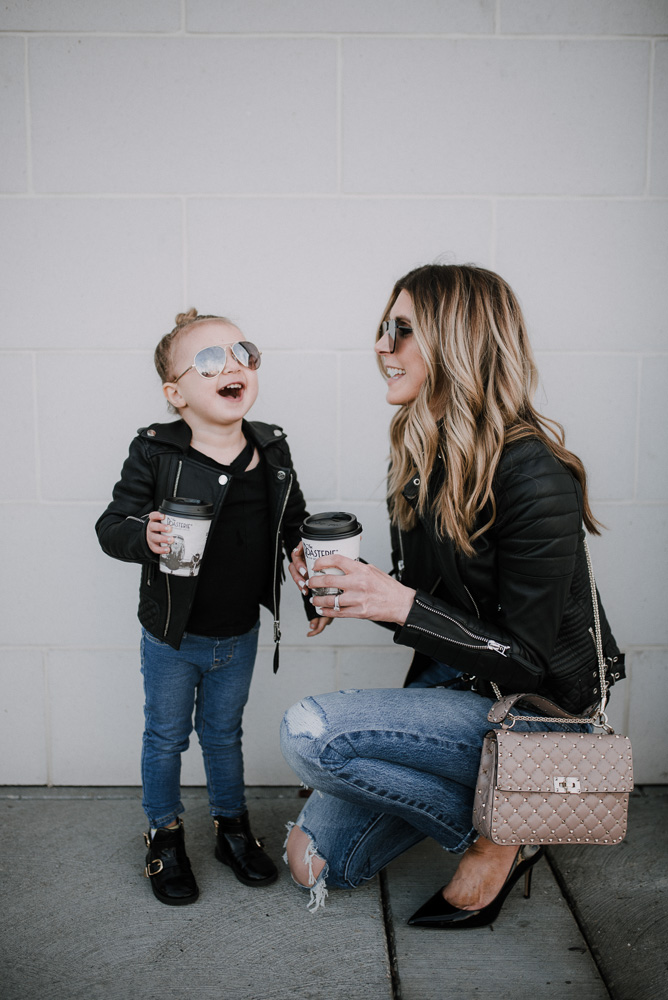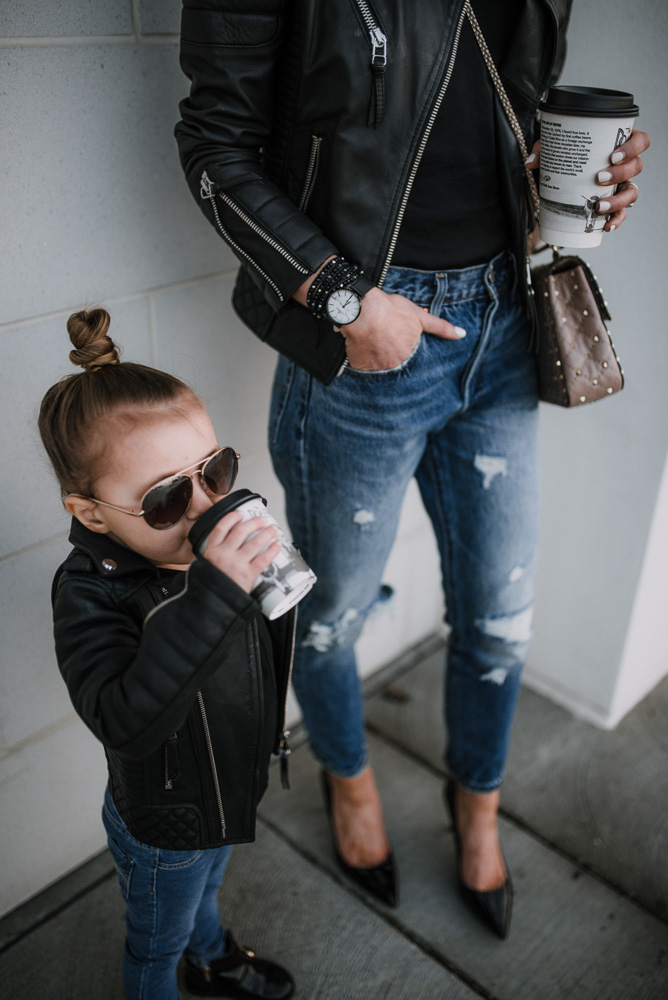 What a week it has been! After returning home from our cruise I feel like I hit the ground running with work. Playing catch up on emails, shooting several campaigns for the remainder of the month, trying to unpack, do laundry and juggle the kids, I feel like I have had no time. The past year things have become really busy with my work and it is my top priority not to let that interfere with my #1 job — being the best mom I can be. Every week I make sure to schedule some one-on-one time with Sutton since she now is in school full time. Greyson stays home with our nanny while I work so I get to see him often, which often leaves me feeling major mom guilt not seeing Sutton as much as Grey.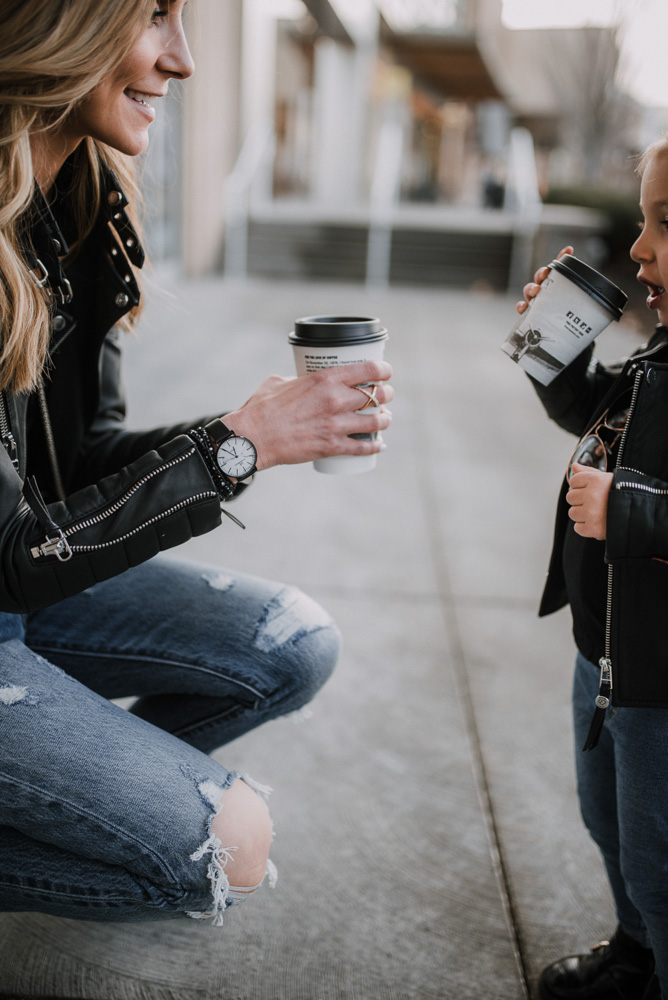 I always plan a weekly date for us. Sometimes it's a trip to the Jump Place or out for a special treat. She loves going to Petco. Total animal lover. 😉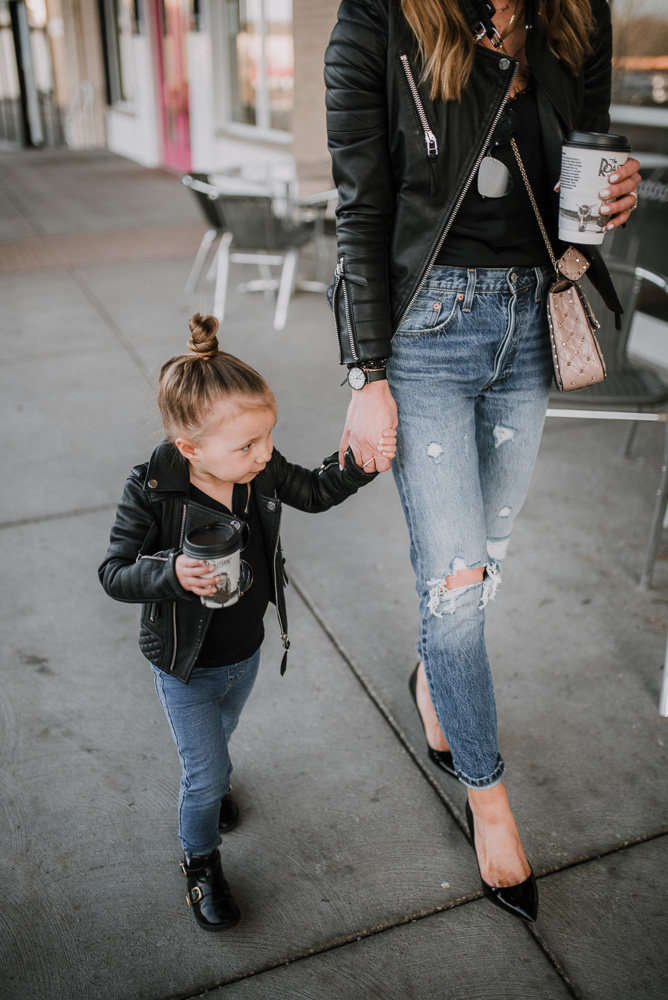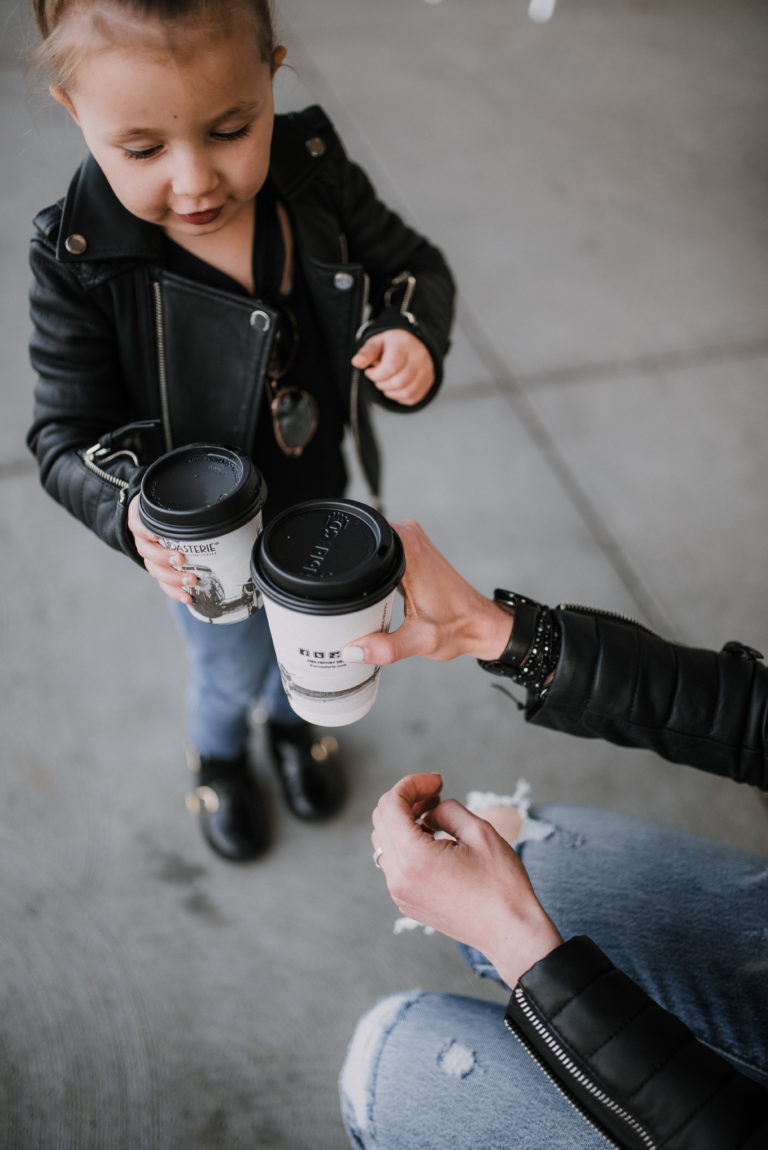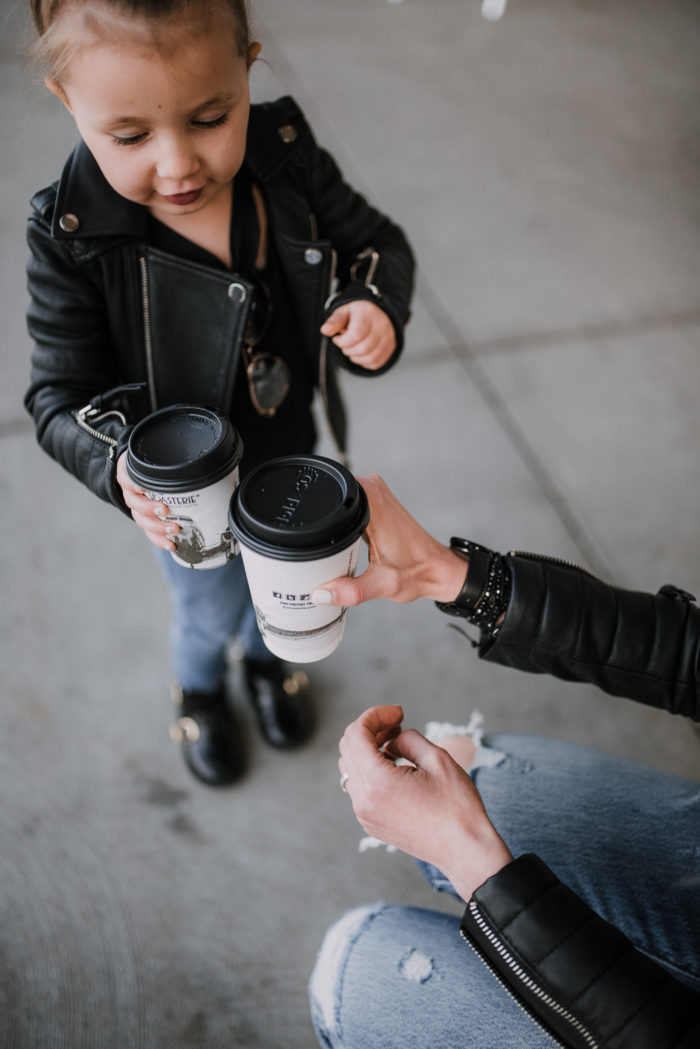 I love taking her along with me to the coffee shop and strolling in some shops. I swear she acts like she's 12 walking around. She will chat with total strangers.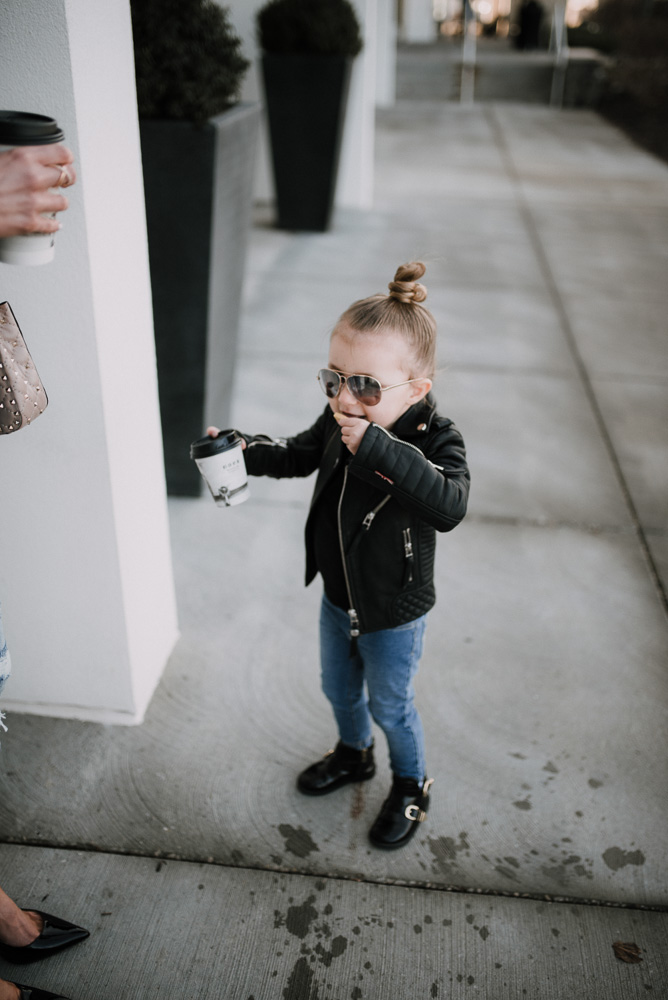 Her little mini leather jacket is my favorite.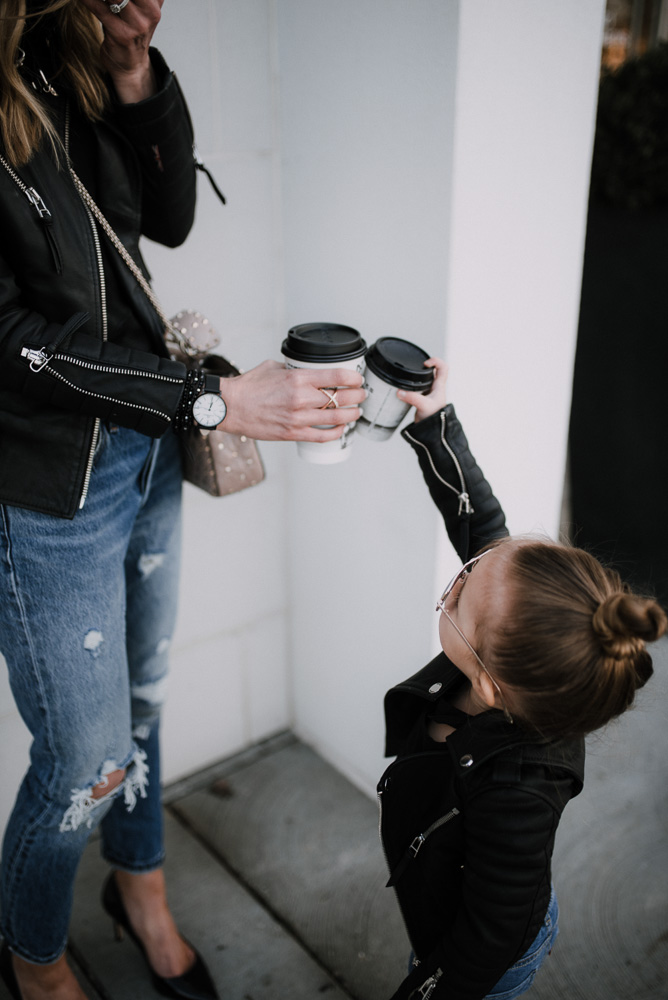 Matching mommy and me is always.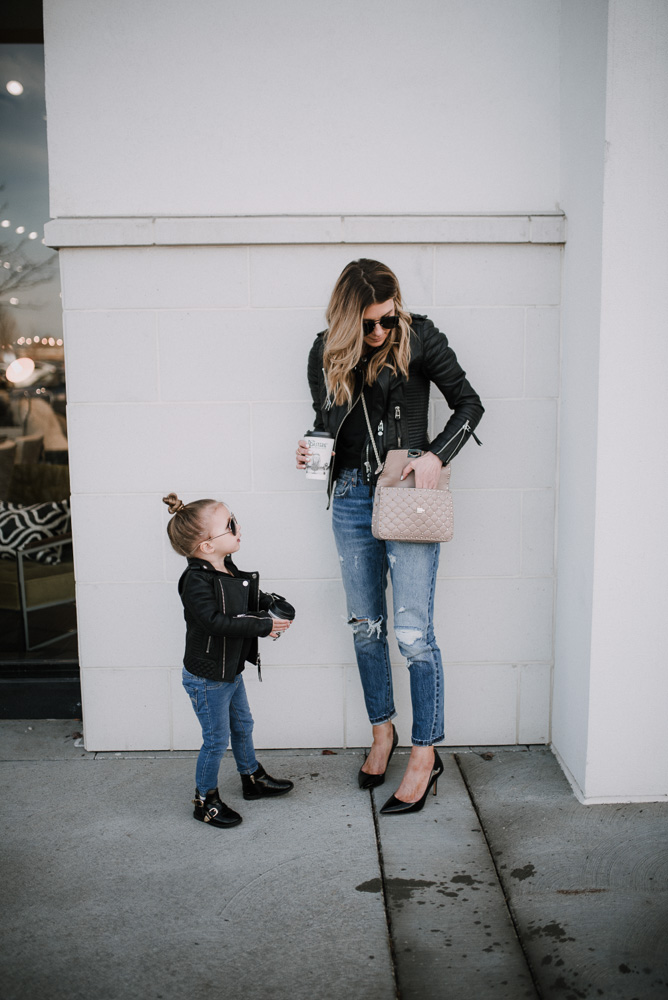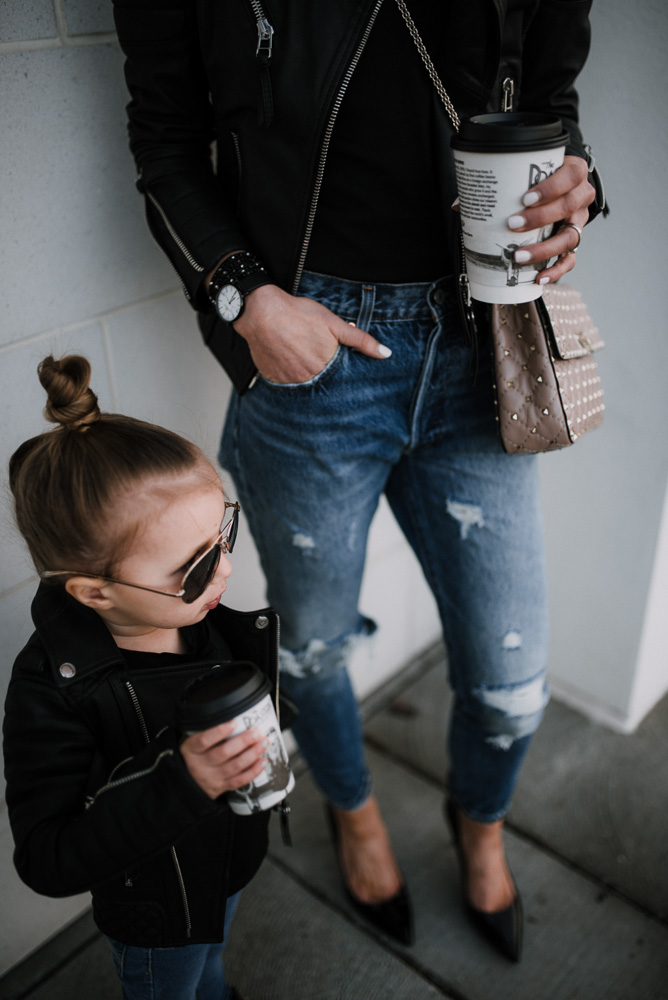 I am obsessed with my new Victoria Emerson watch and bracelet. They stack so well together and go with so many of my looks.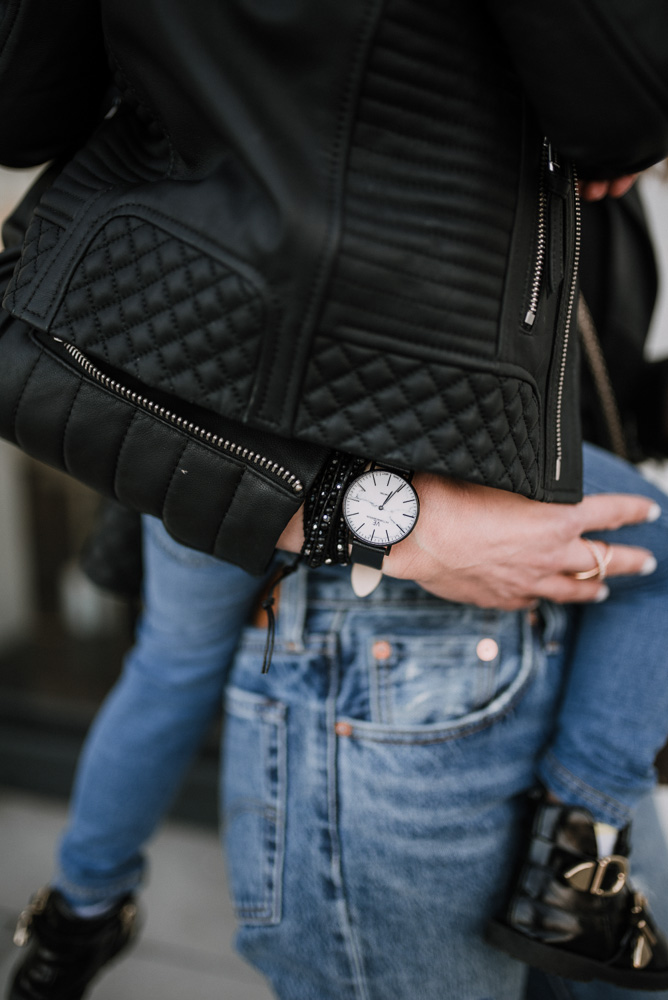 I ordered my mom the same wrap bracelet in the pearl color because I know how much she loves VE designs. They make the perfect gift for your mom, girlfriends or sisters.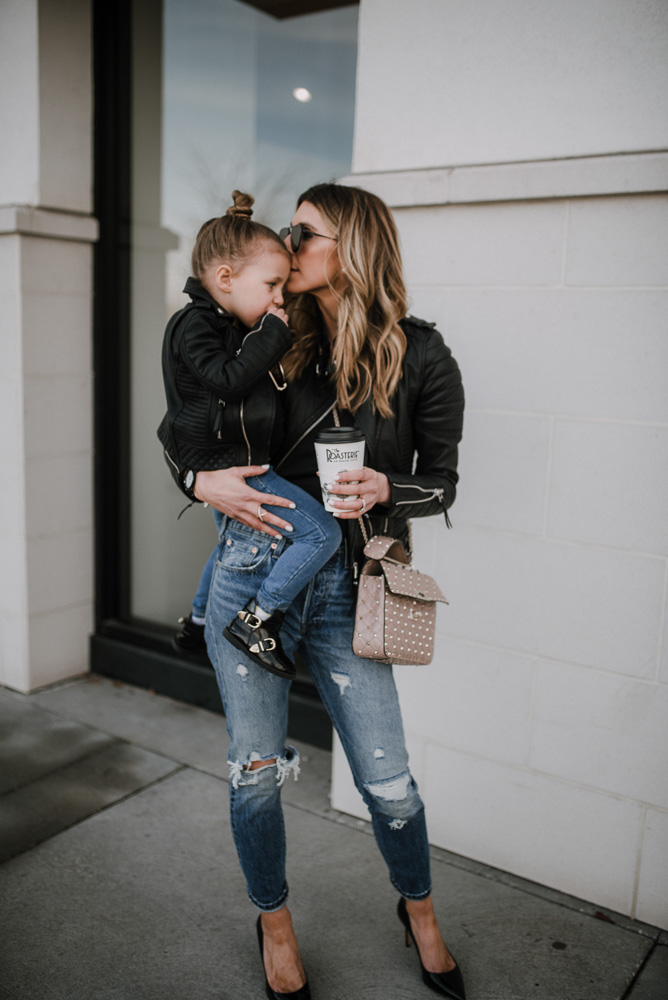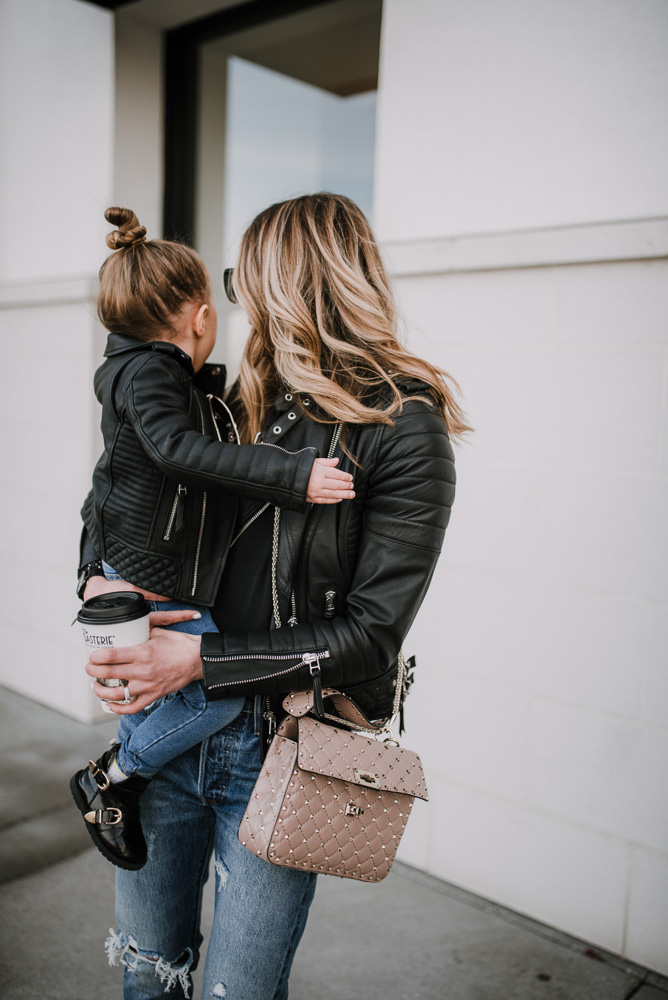 I love the times she asks to be held. It doesn't happen often, so when it does, it's the best!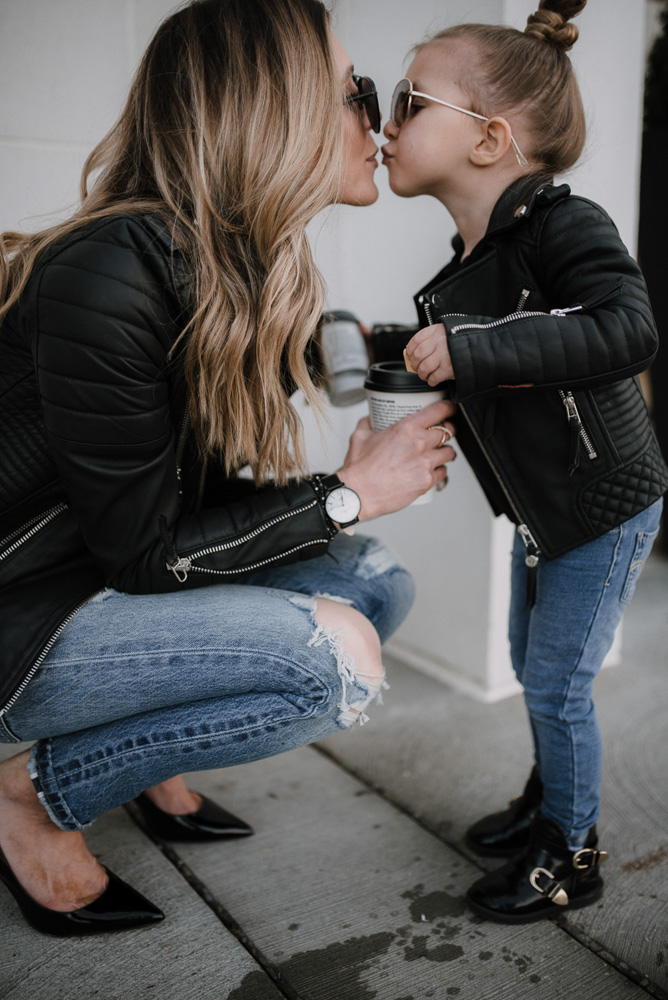 My Victoria Emerson watch is currently on sale (under $50)! See the entire collection of watches here.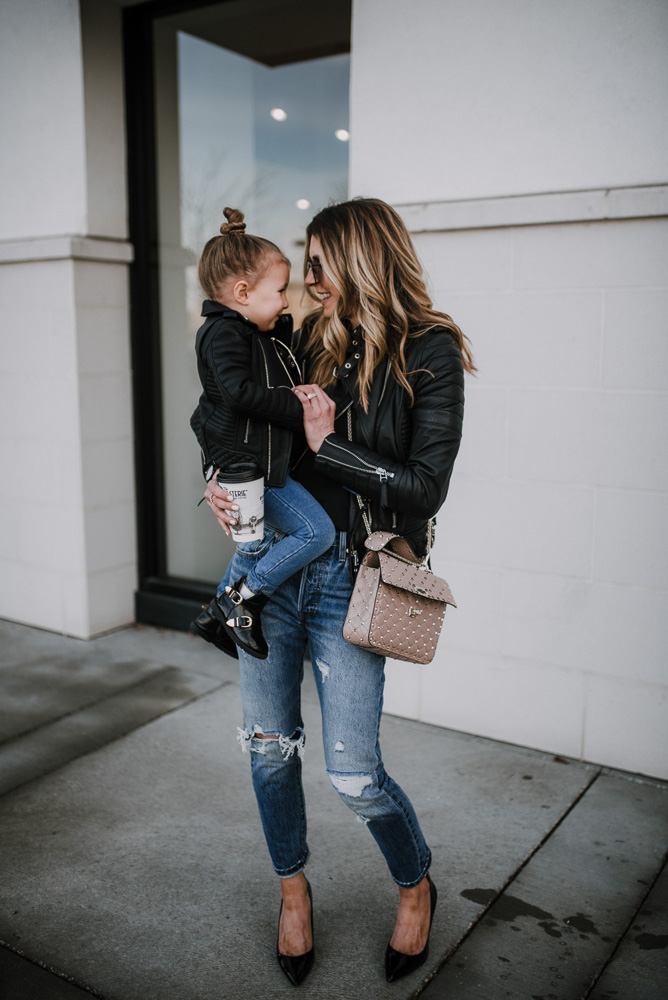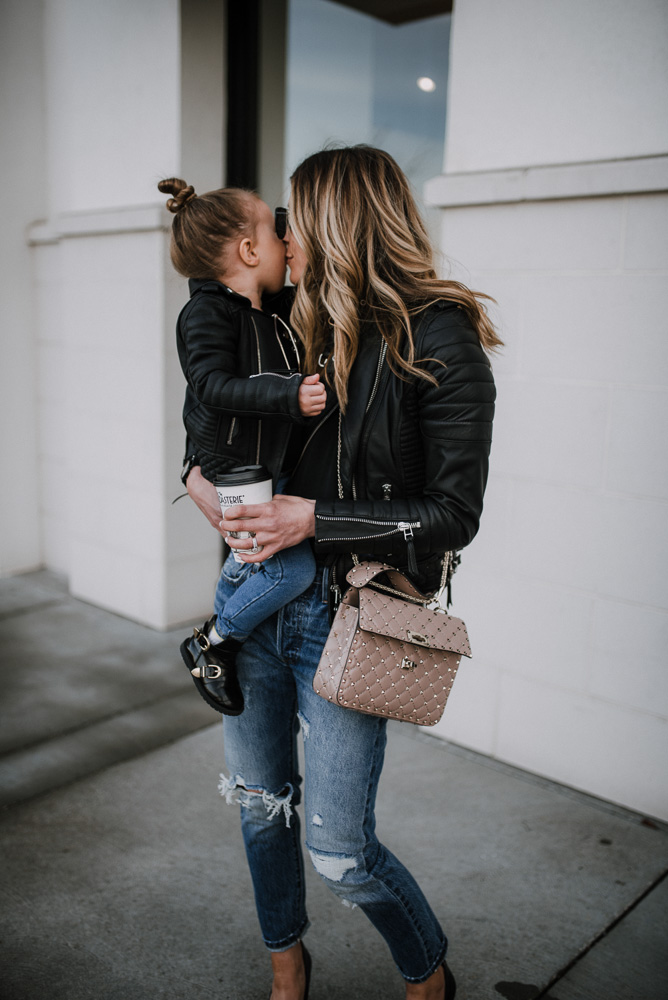 My wrap bracelet comes in a bunch of different colors!  See all here.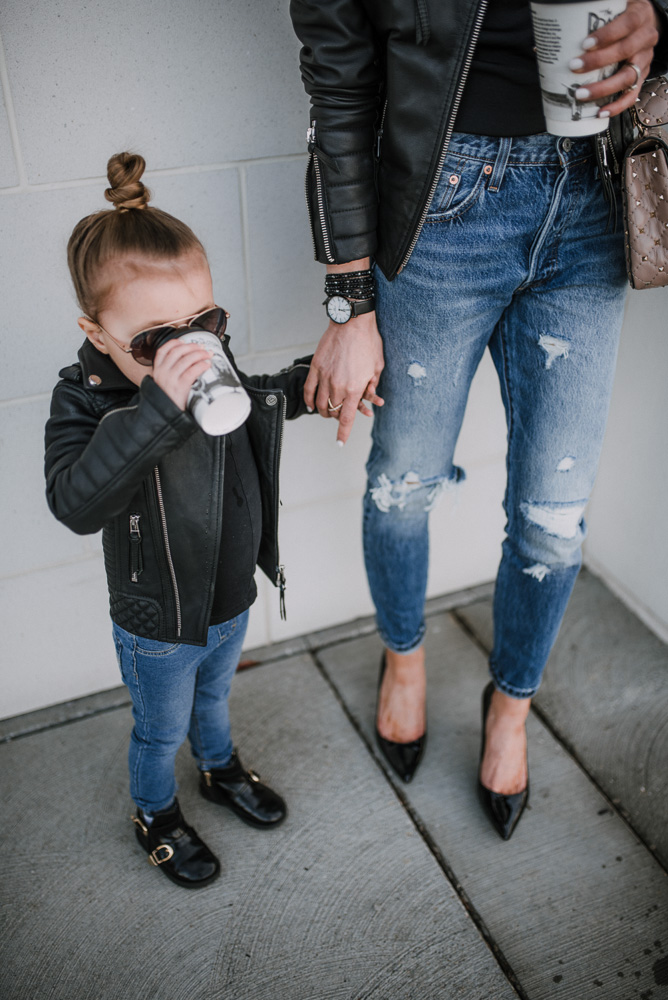 Photography by Rachel Rigler
What are you favorite mommy and mini dates?
xx Becky
Outfit details: My Leather Jacket via Boda /  Sutton's Leather Jacket Boda // My Levi's Jeans | Sutton's Levi's // Victoria Emerson Wrap Bracelet & Watch // Sutton's Boots // Sutton's Aviators // Prada Bag

In collaboration with Victoria Emerson.