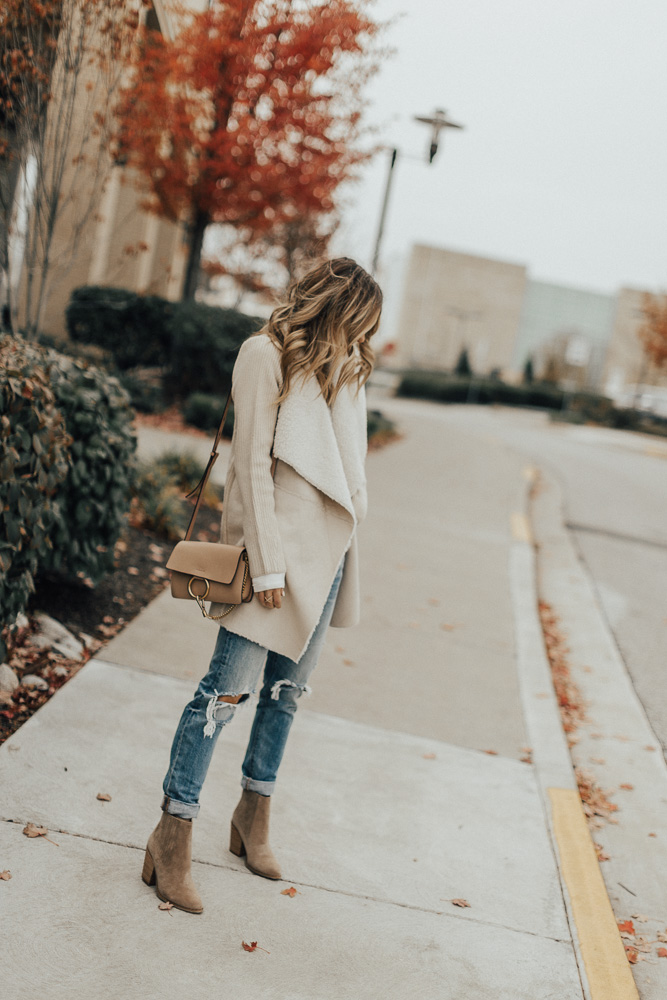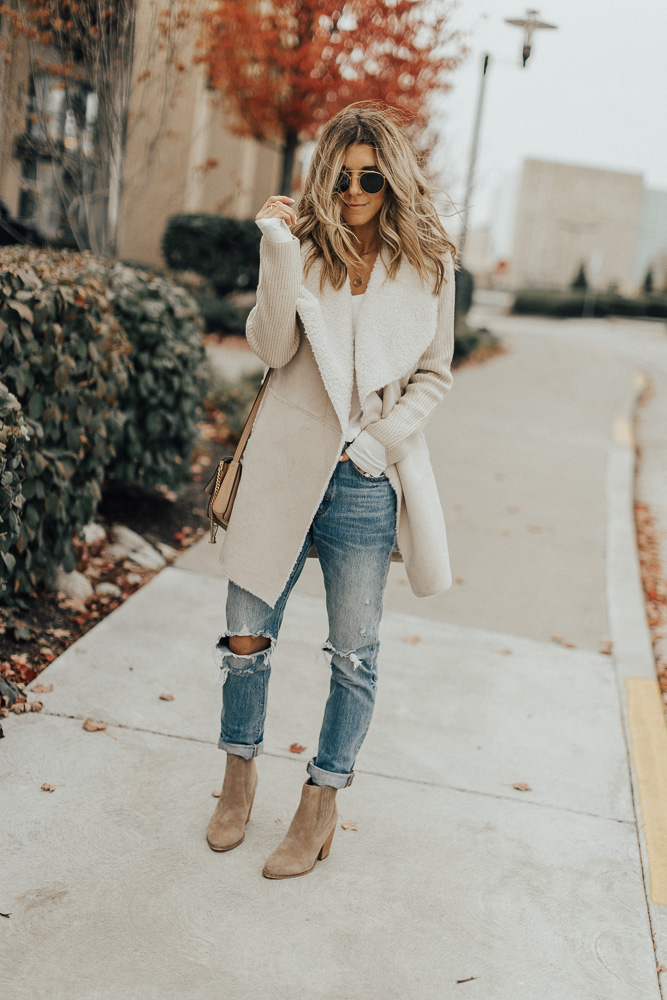 Sherpa Jacket //  Long Sleeve Tee // Jeans sold out similar here // Boots similar here
Today's post is all about Trendsend and if you haven't heard of it, it's a service by Evereve, that is pretty much a personal shopping service catered to your personal style. They carry many of the brands I love to wear, so it just made shopping much easier.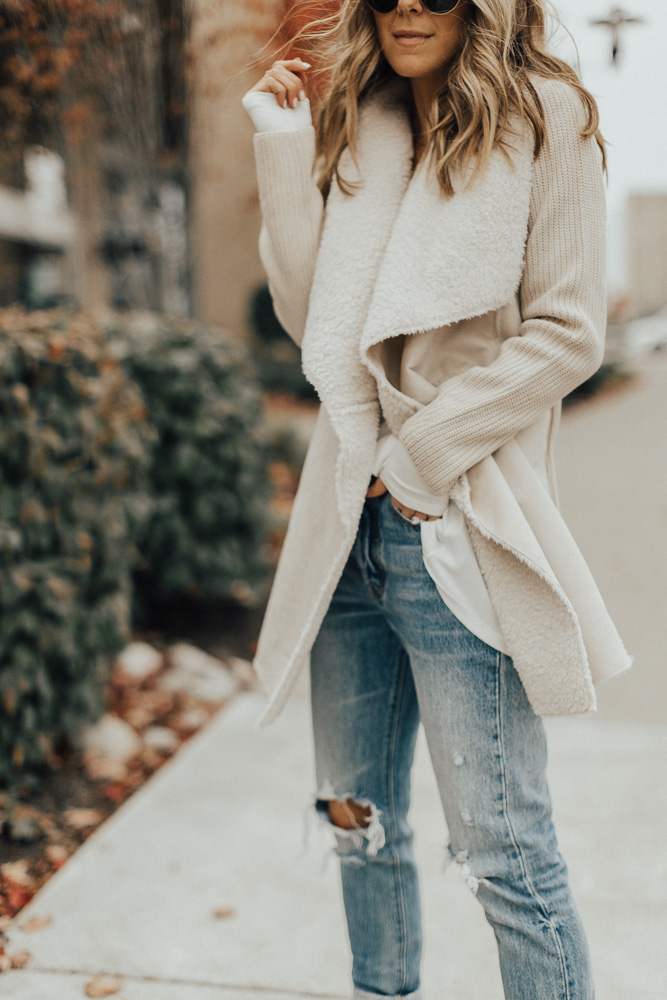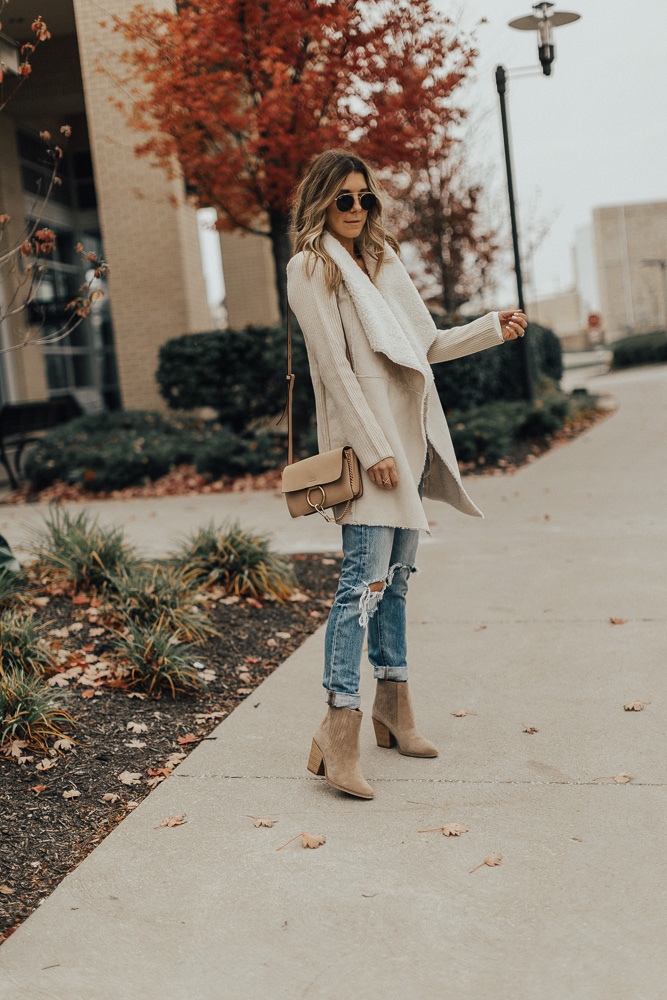 All I had to do was answer some questions on my preferences in style, fit, color and lifestyle/activities.
You can send the stylist any other notes you want her to keep in mind while she puts together your package. I love that they put together several outfits, and send it right to your doorstep. You then can try on all your items in the comfort of your own home, which is really convenient, especially if you have kids. Having to try and contain kiddos in the dressing room isn't easy!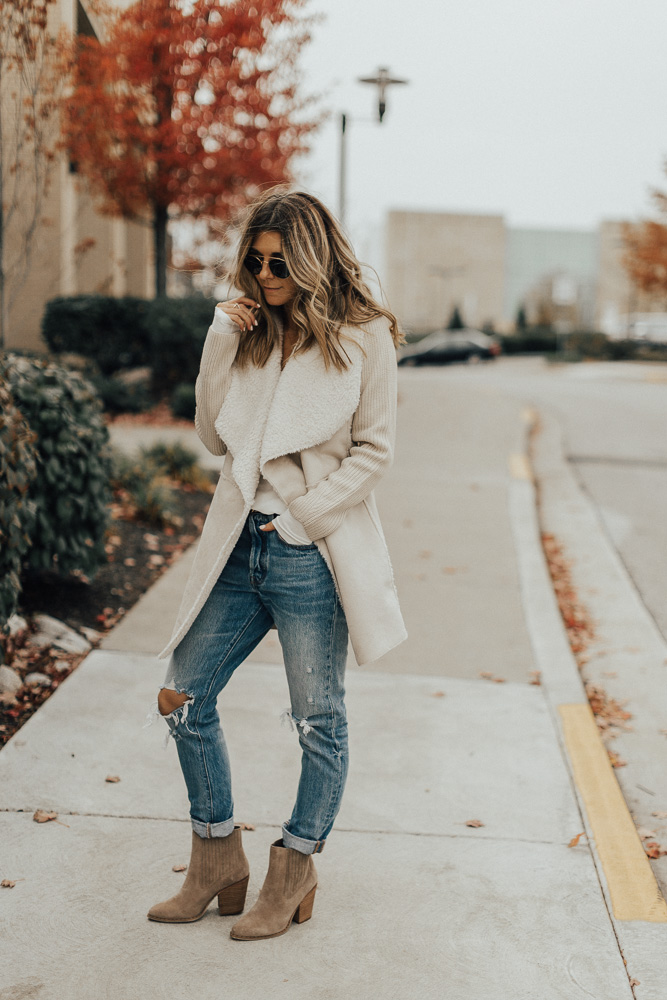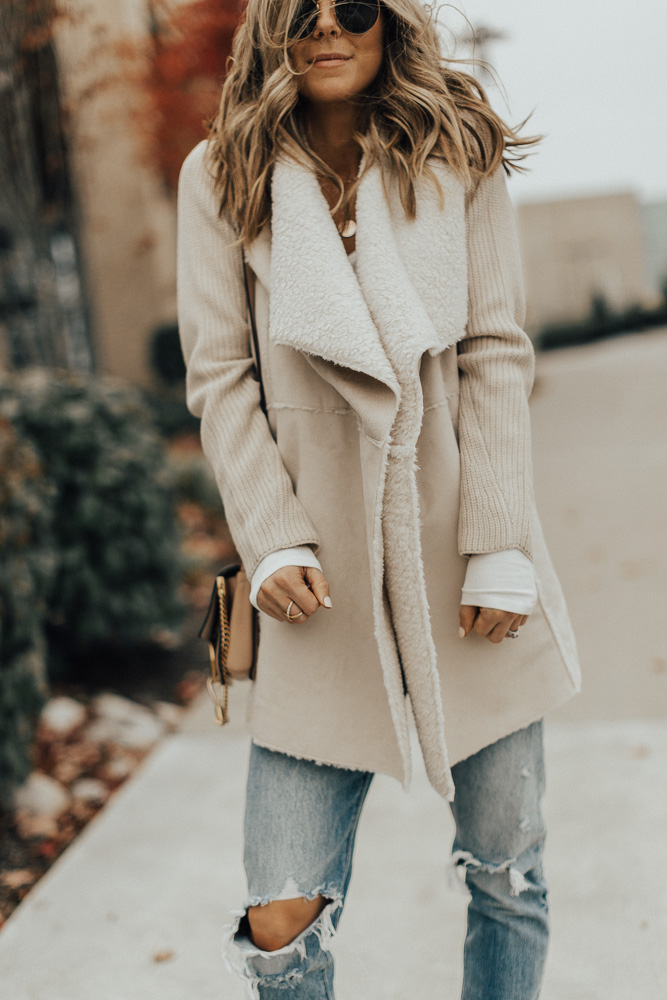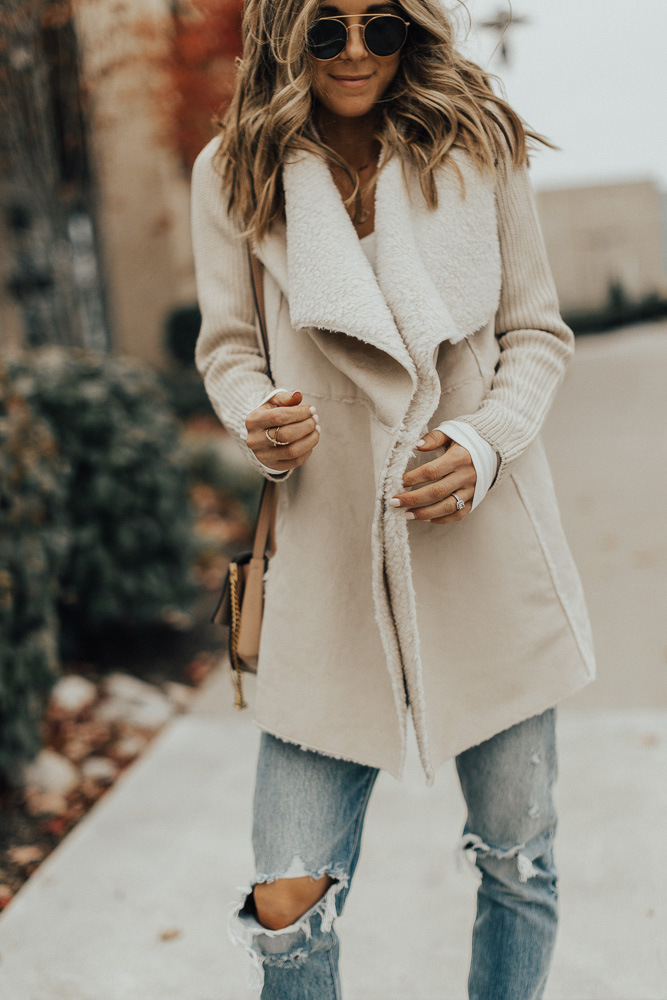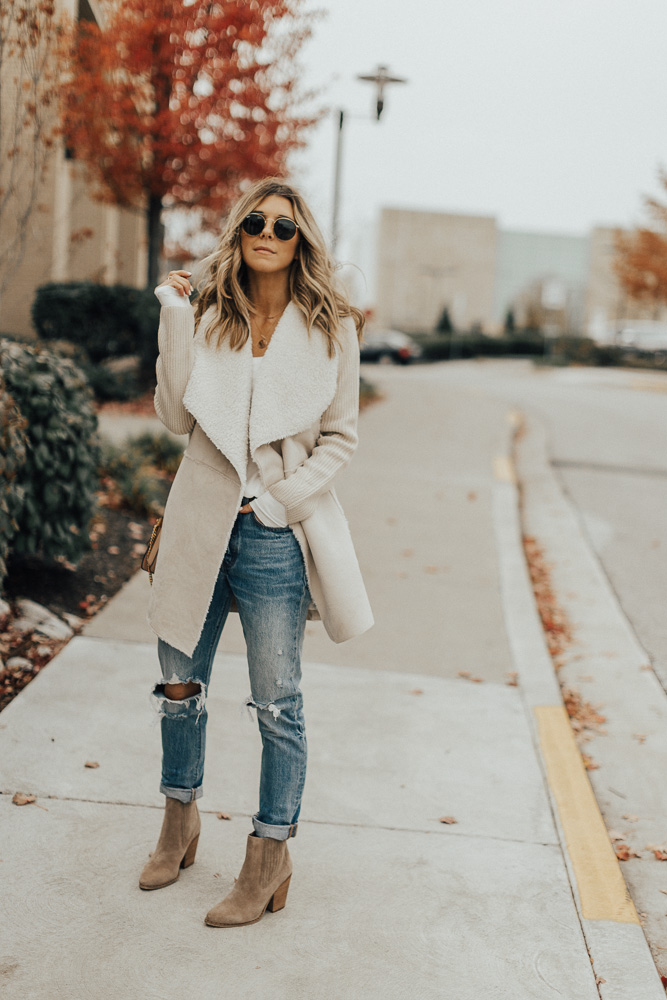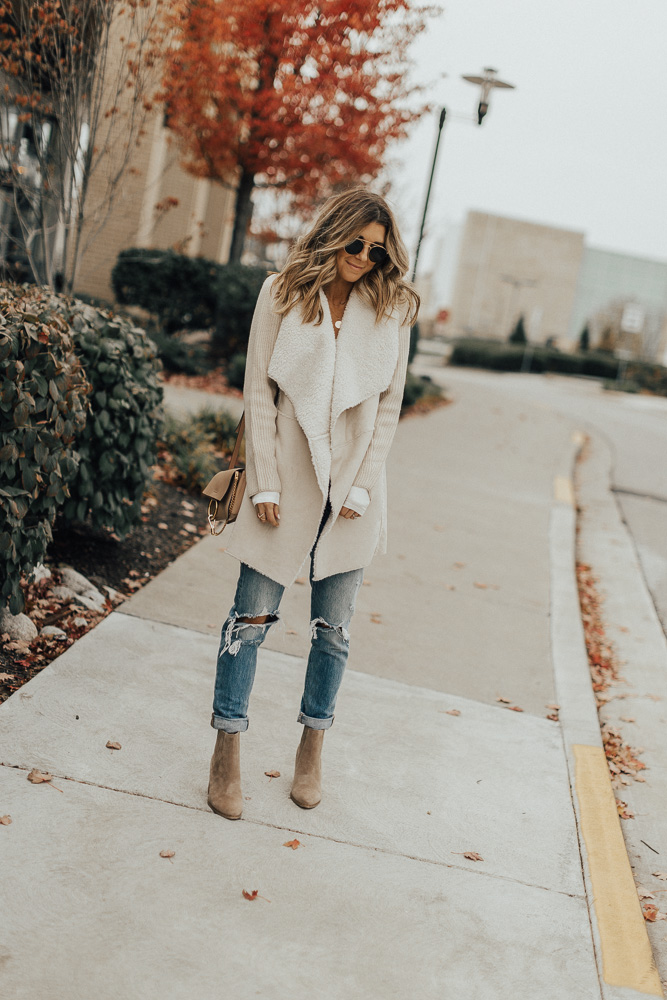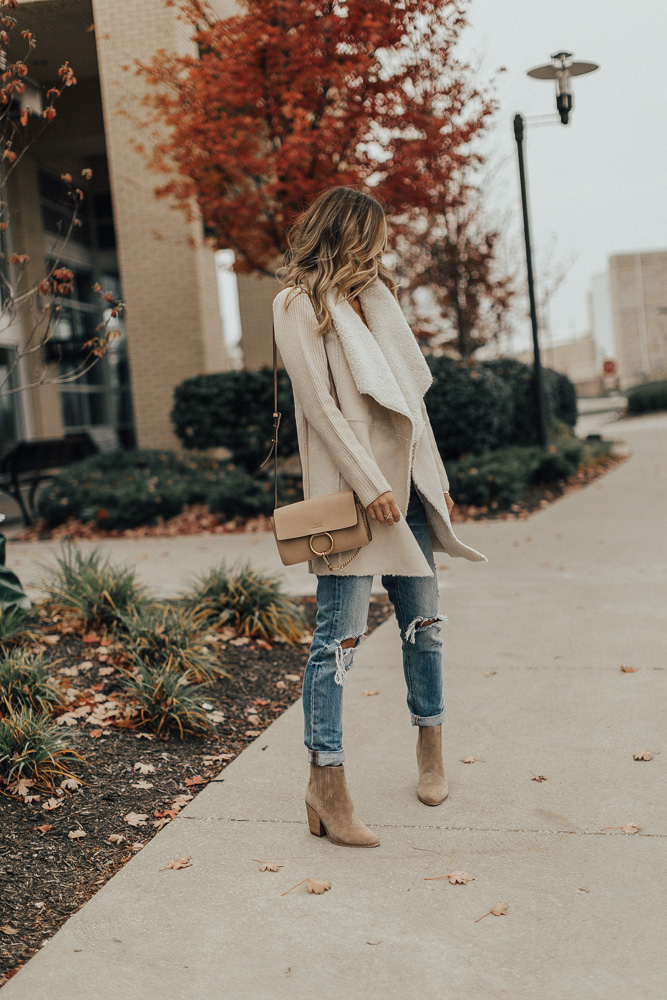 Sherpa Jacket //  Long Sleeve Tee // Jeans sold out similar here // Boots similar here
Any items you don't like, the returns are easy, they include a shipping label and you can pop right in the mail!
My trendsend box included this amazing shearling waterfall jacket – that I am obsessed with! It is so soft and warm! I got so many compliments the first day I wore it! Also this super soft and long sleeve tee by Free People. It is perfect for layering with a cardigan or worn alone too!
This utility shirt was also in my box, another favorite! These olive skinny leggings, and this striped tee that so many of you asked about it on my insta-stories. Also, this soft blush pleated maxi shirt, which will be great for holiday festivities!
Trendsend makes it really easy to shop! I highly recommend for all you busy mamas, it's a life saver!
You can make your profile here and get 15% off your first order! No code needed!
Becky xx

In collaboration with Evereve.