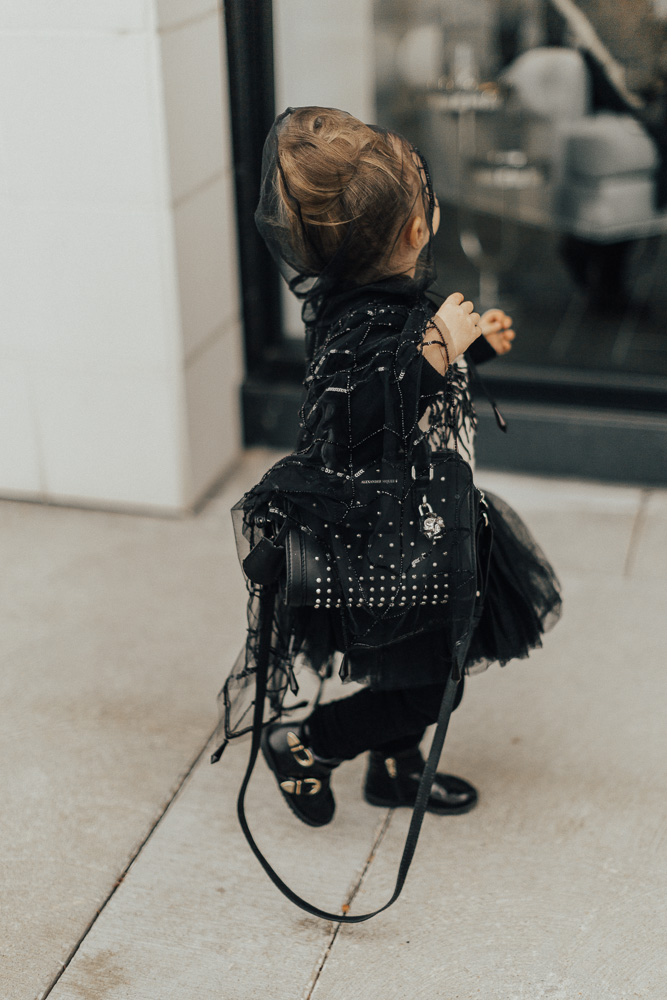 I hope you all had a fun Halloween! I wanted to share some pics that we took while Trick-or-Treating yesterday! It was pretty cold here, so I had to add extra layers on both kiddos, but we made the best of it! I had a bunch of you gals ask about my outfit, so I am sharing details below!

Sutton is the best big sister. It kills me, how much she loves him.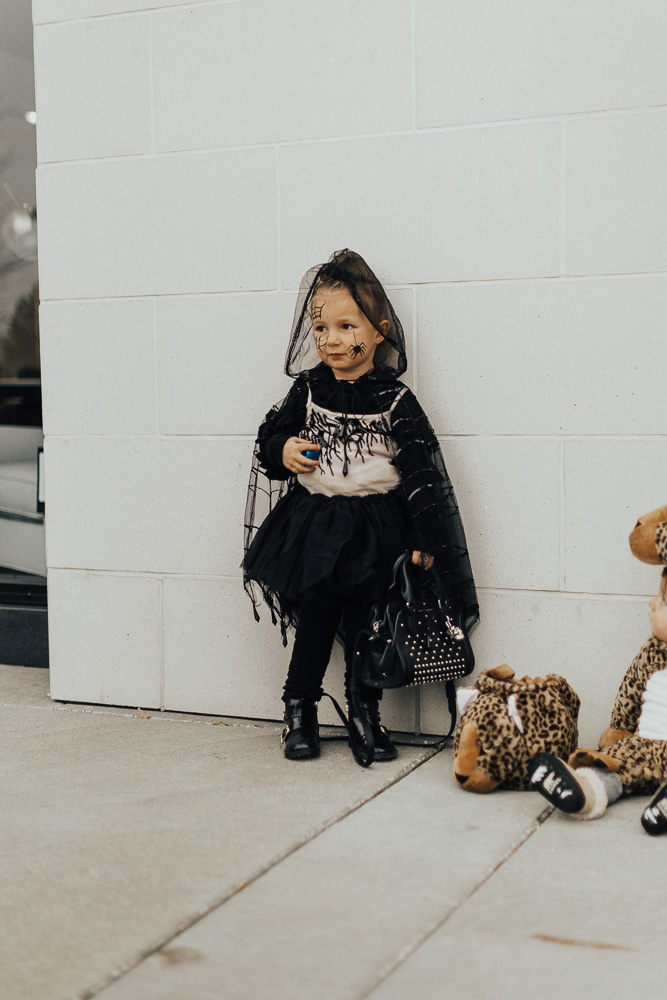 Sutton was set on being a scary spider! I love this beautiful tutu and cape set from Tutu du Monde's Halloween collection. It was perfect for her scary spider ensemble!
She really wanted to use this purse for her trick or treat bag. The girl has some good taste. 😉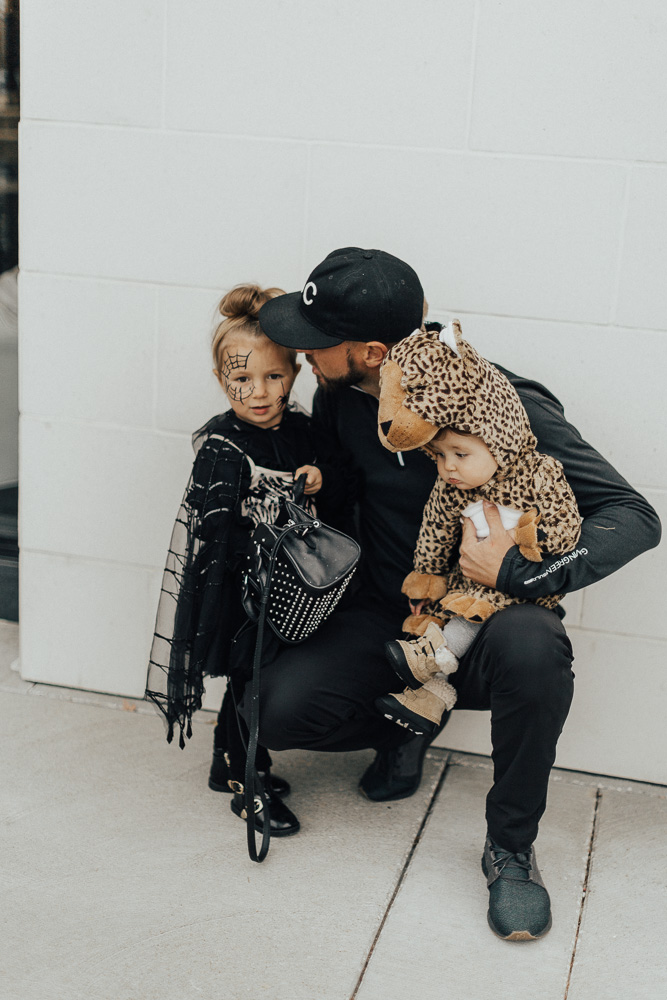 I googled spider make-up and Sutton loved that she got to get her face painted with cobwebs and a spider!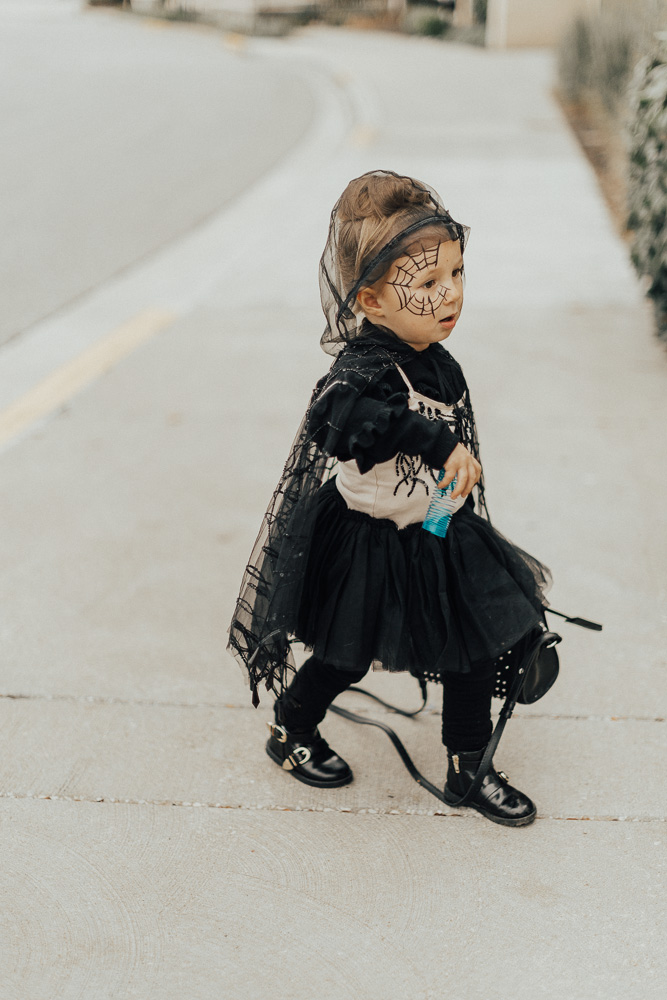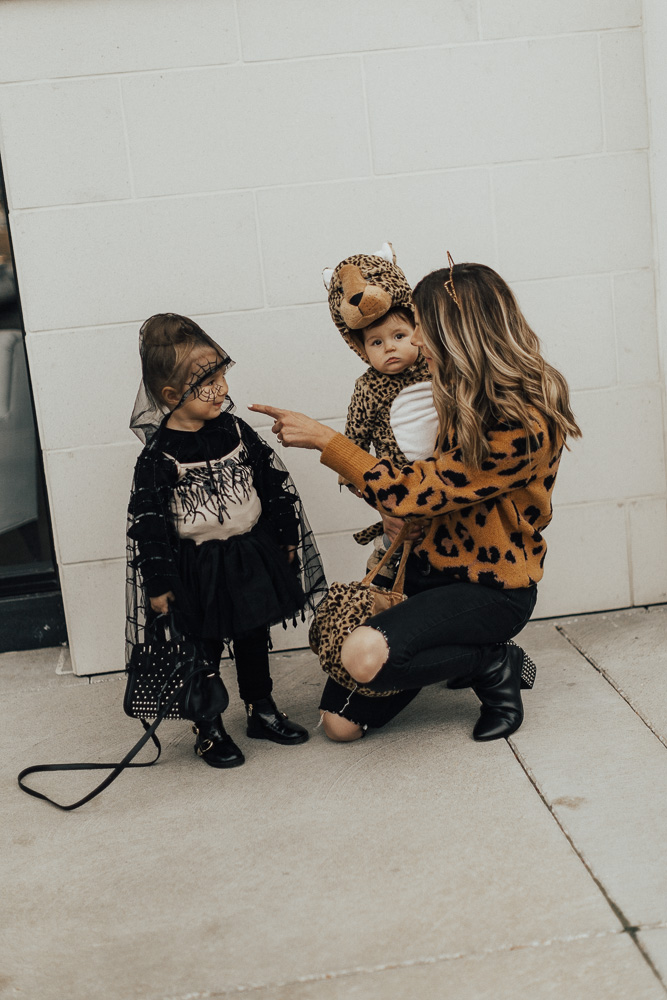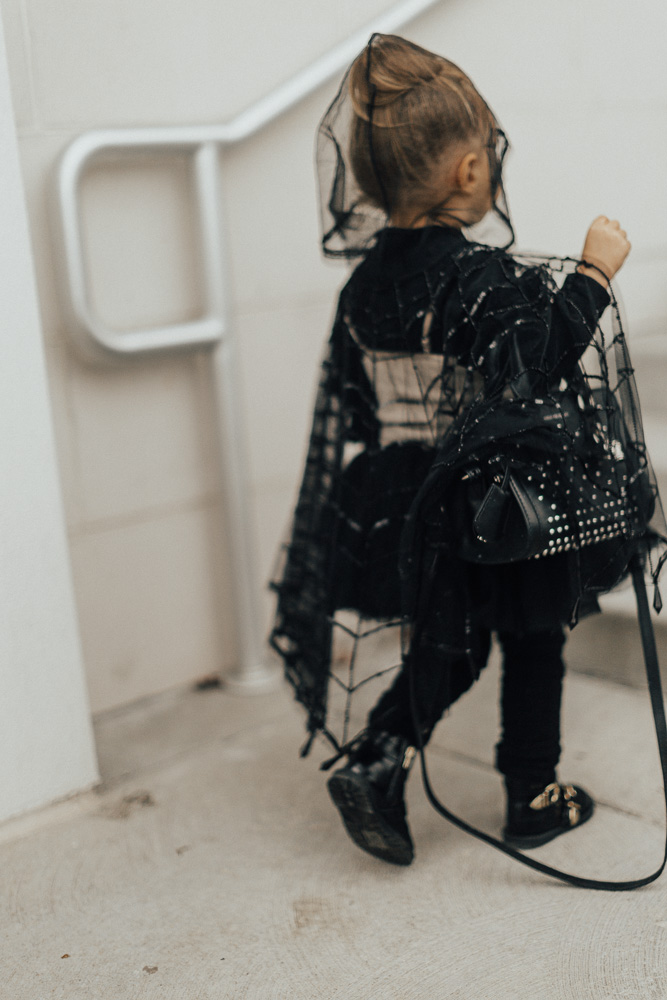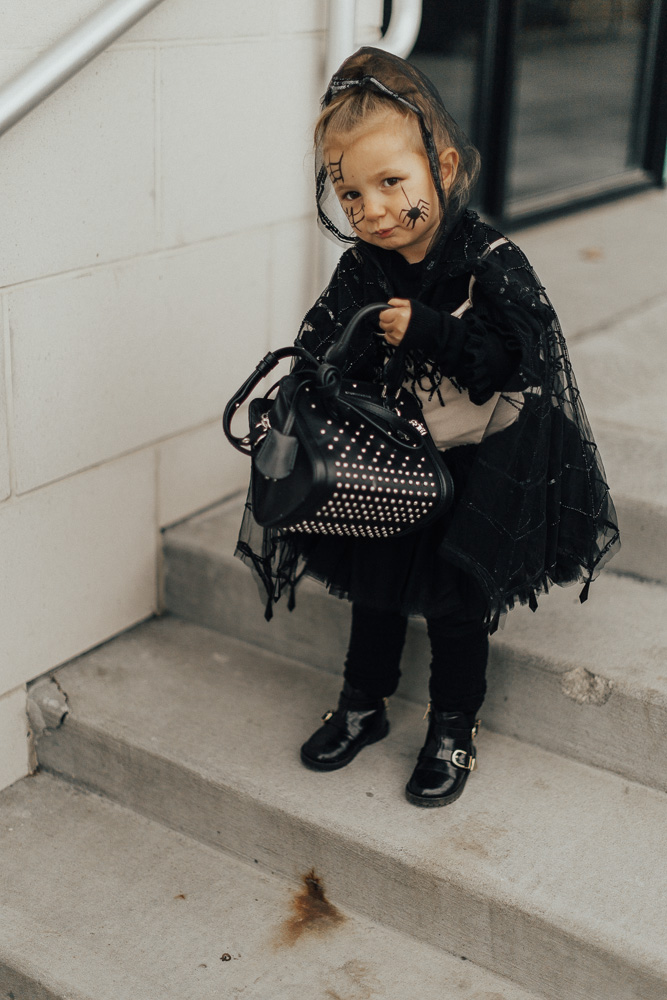 Sutton's look: Cape & Tutu c/o Tutu du Monde | Boots c/o River Island | Mom's bag | Target Leg warmers and fleece leggings
Greyson's Costume: Pottery Barn Kids (always such cute kid's costumes!)
My Look: Sweater TTS // Denim // Boots // Cat Ears // Belt
Thanks for stopping by!
Becky xx