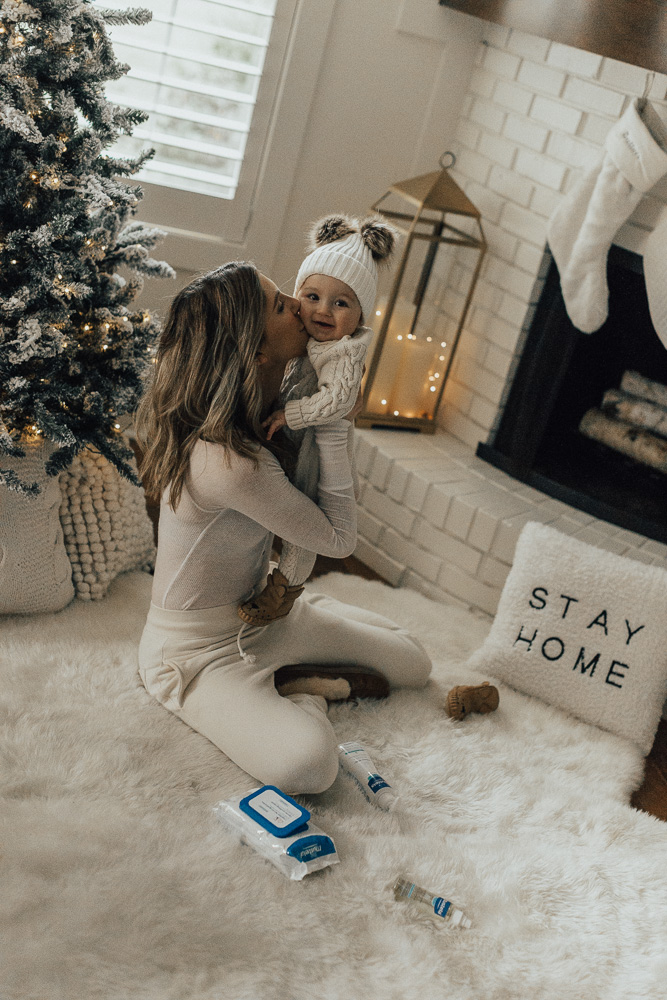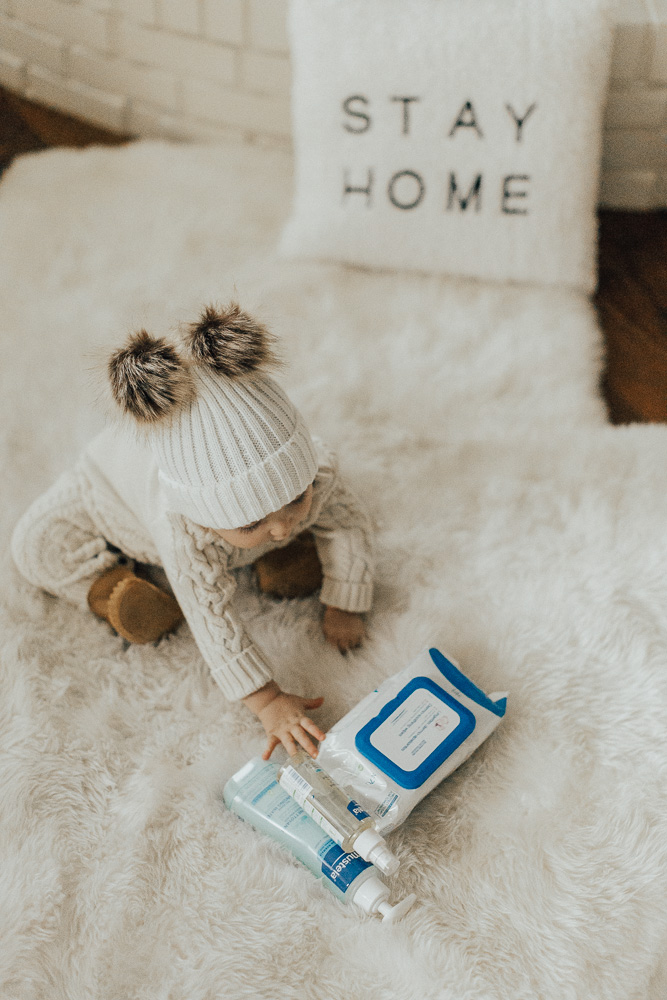 If you follow me on Instagram, you may have noticed that my favorite brand of skin care products for my kids is Mustela. I first discovered the brand when Sutton was just over 12 months old and broke out with this bumpy rash on her skin that wouldn't go away. Another mom recommended trying Mustela. I did some research and loved the fact that their products are hypoallergenic and undergo a rigorous series of dermatological and pediatric tests to ensure they're completely safe. Plus, they have four lines catered to different baby skin types including normal (our go-to right now), very sensitive, dry and eczema-prone.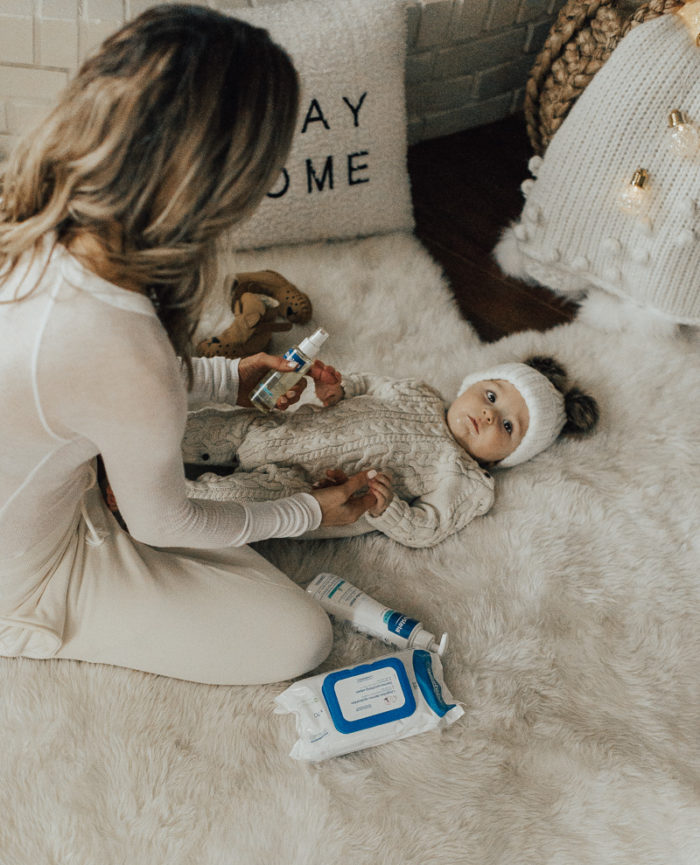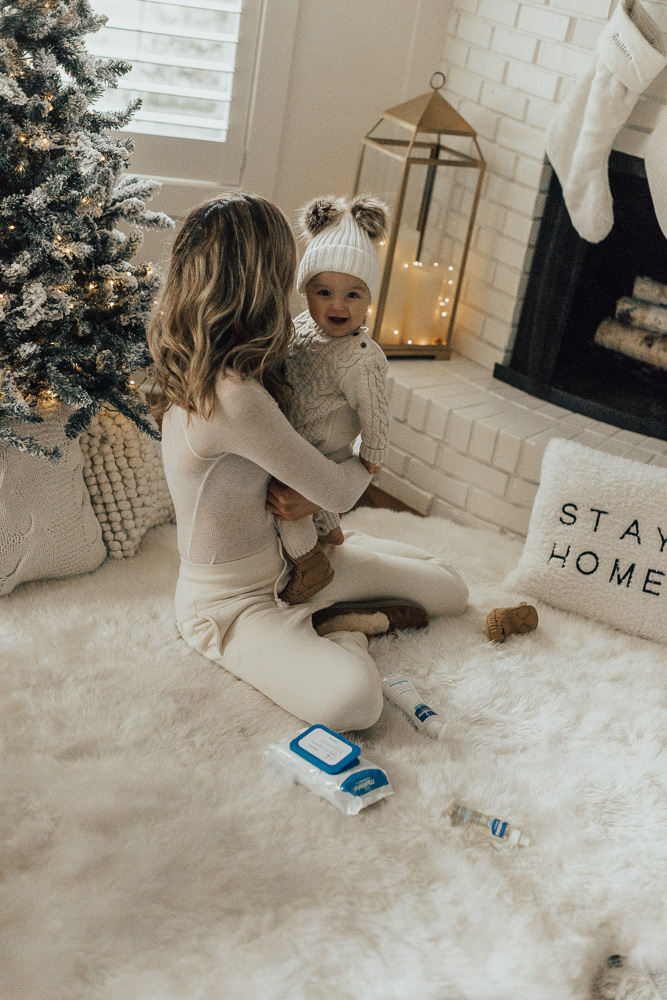 Mustelal promises that their products have been completely eliminated of parabens, phenoxyethanol, phthalate, EDA, genetically modified plant extract, chlorpehnsin, and alcohol. Not only that, Mustela's products are designed to minimize environmental impact as they use 100% recyclable bottles.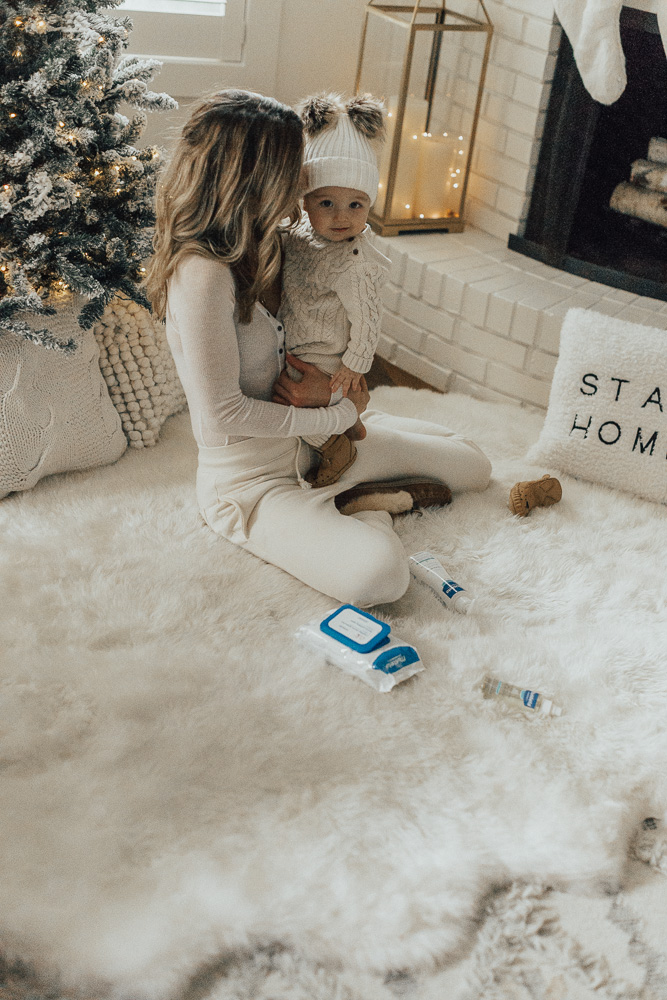 Since then we've become Mustela fans (including Greyson) who loves their their massage oil. I love to use it post -baths for Grey, followed by the hyrda bebe body lotion. Grey smells amazing! I also carry their protective mineral sunscreen stick in my car, and diaper bag – and bonus I use it on myself. I love that all Mustela products have plant-based ingredients like avocado perseose, their patented ingredient that hydrates and protects delicate baby skin.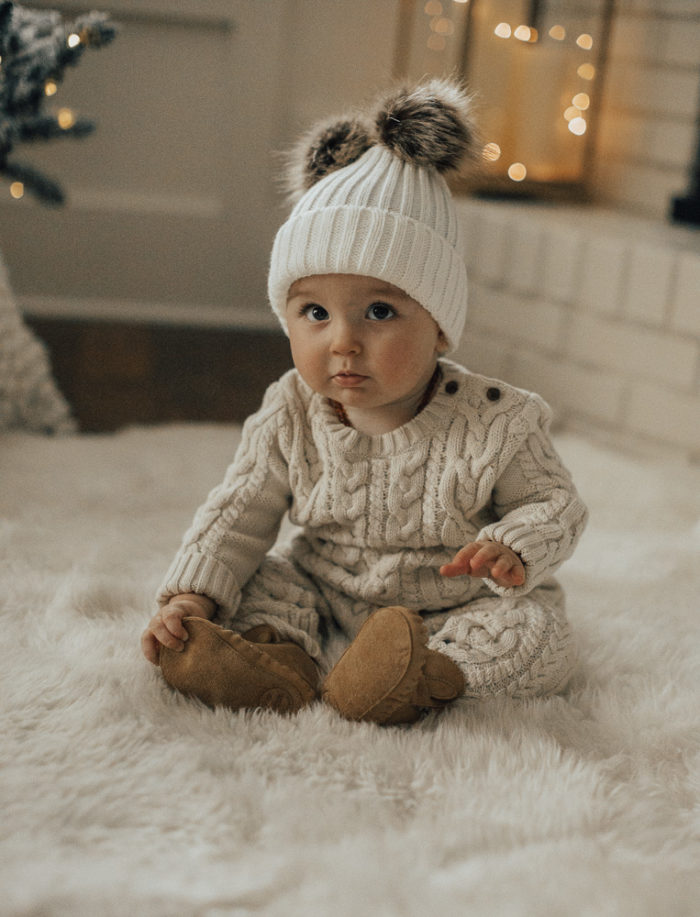 My favorite bonding activity with Grey and Sutton are bubble baths. I love using the gentle cleansing gel. Not only does it smell good, but it also does not sting the kids' eyes.
Becky xx
Read more on motherhood here.
In collaboration with Mustela.