Happy Tuesday! So happy to be back from New York and reunited with my babies! I was gone for only 4 days but it sure seemed like they both grew a foot, while I was gone. Michael said Sutton was having her own fashion show, trying on all my shoes in my closet while I was away at NYFW.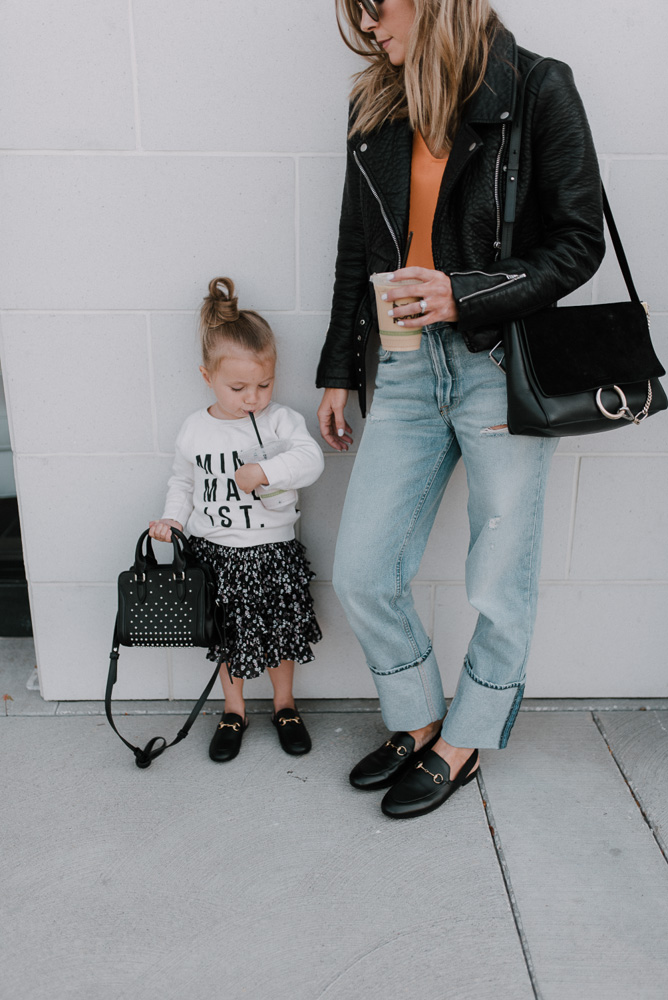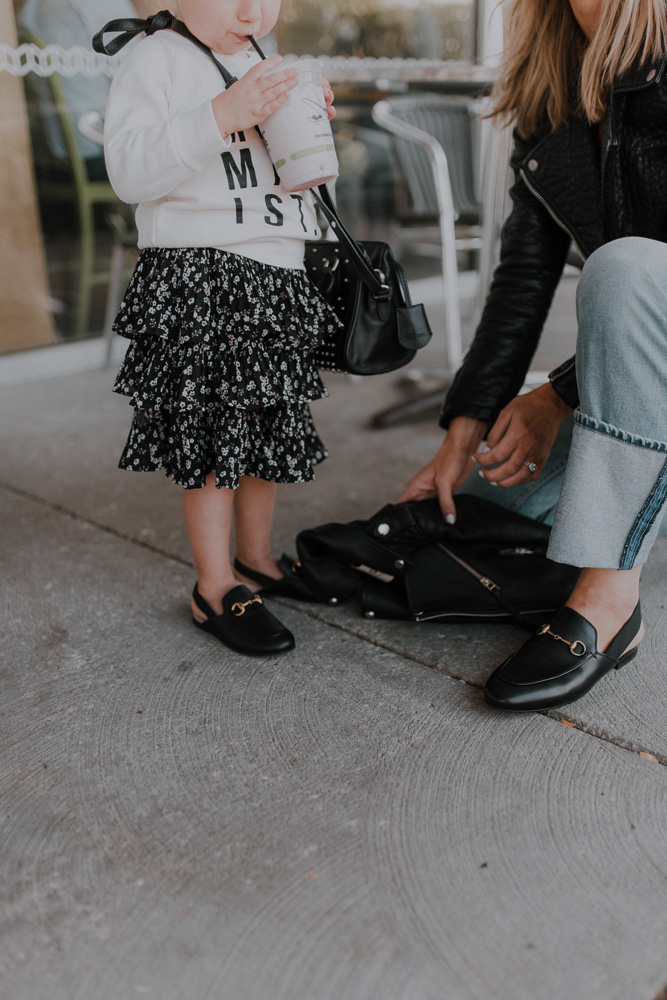 My look: Gucci Loafers // Grlfriend Denim // Jacket similar here // Camisole // Chloe Faye Bag
Sutton's look: Gucci Loafers // Skirt // Sweatshirt Huxbaby // (my) Bag
If you haven't noticed by now, I love to coordinate outfits with Sutton whenever I get the chance. Right now Sutton is still at the age where she lets me pick what she wears…well sort of. 😉  She LOVES going into my closet and trying on jewelry and wearing my shoes around the house. The other day she tried on at least six pairs of my shoes and was tripping over herself as she tried to walk in the heels. She's shoe obsessed! So when Mytheresa launched their Mini-Me Designer Pop Store, I had to get Sutton and myself a pair of matching Gucci loafers slip-ons. The shop is only around until September 30th, so I wanted to get them before they were gone! The best part is they shipped in 2 days, so when they arrived I let Sutton open them and she immediately wouldn't stop wearing them. I think Michael kinda felt left out…it was pretty cute. He goes, "what about the boys?" I am sure it won't be long until him and Grey are matchy matchy.
Who else is guilty of matching with your mini? Too fun not to!
Becky xx

In collaboration with My Theresa.
Photography by Rachel Rigler.