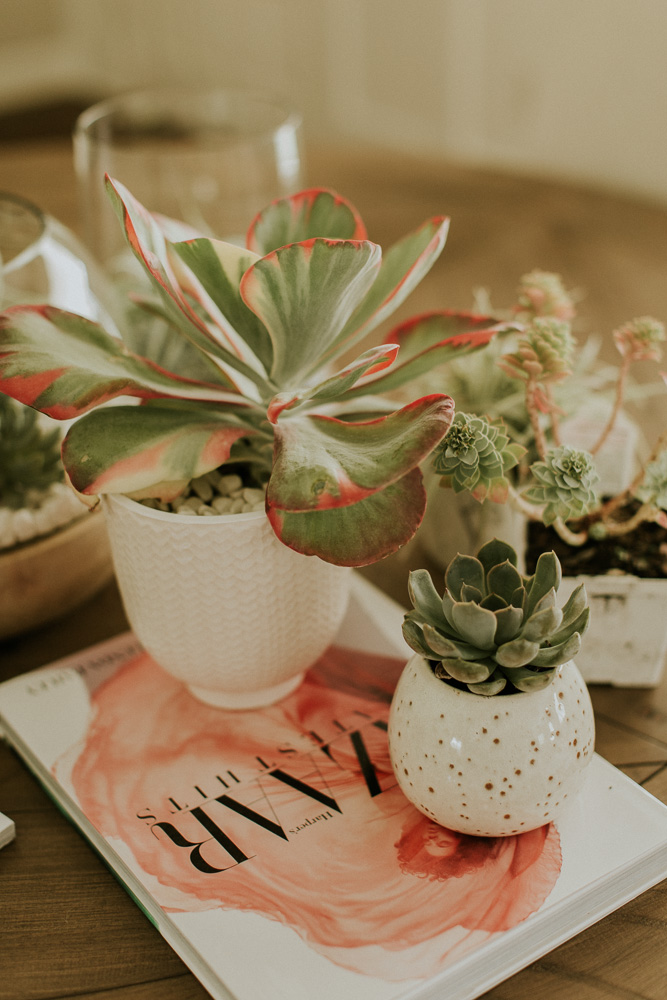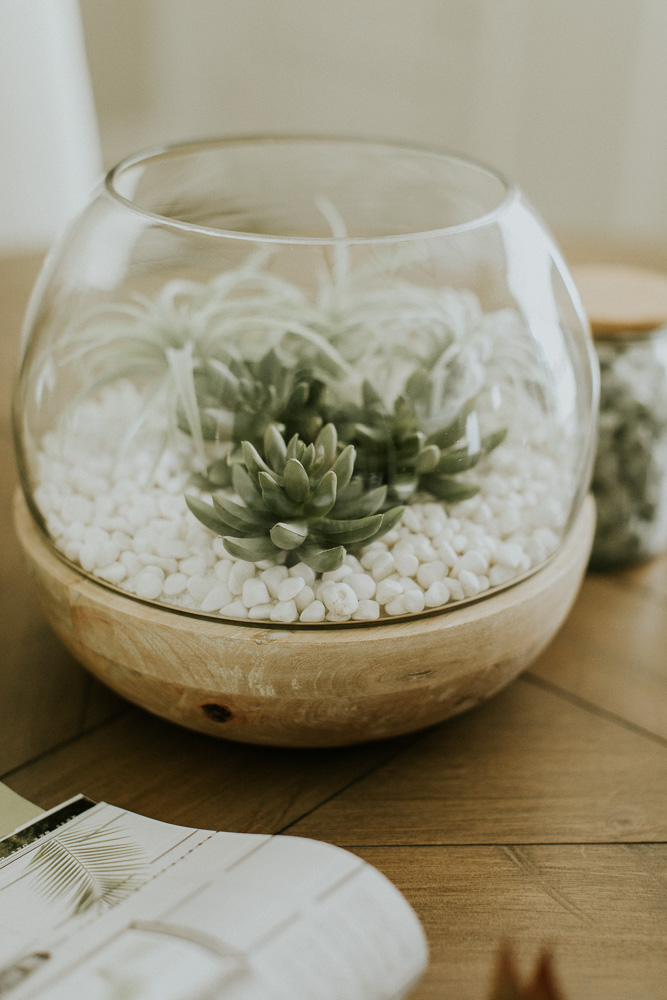 Hey guys! Today I am sharing the easiest DIY succulent terrariums and pots. I almost feel silly for posting this DIY because it's so easy, but so many of you requested to see one after I shared them on my insta stories. These succulent terrariums and pots can be made with either real succulents or faux succulents. I ended up using both. I used fake in the terrariums and real succulents in a few single pots. You can't even tell which ones aren't real and the fake ones are no hassle!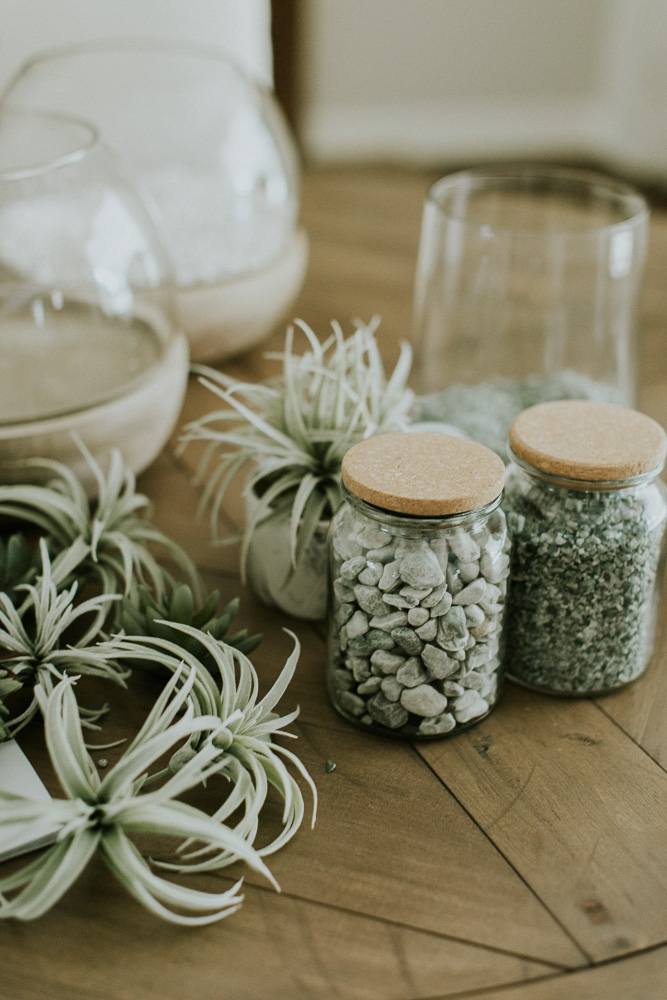 I found these terrariums at Target, score! I went back to get more and they sold out, but there are available online and free shipping with target card!
When planting (faux) succulents, I suggest getting all different types (textures) of succulents.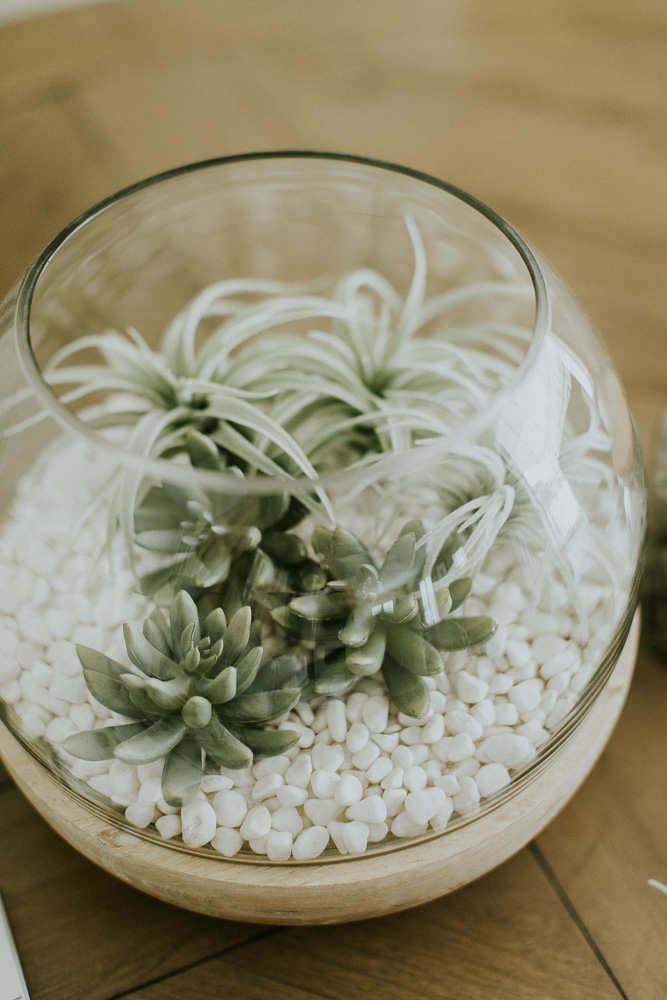 The rocks are also found at Target. Pottery Barn has a great selection of rocks, sand and pots as well. Michael's Crafts is another great place for rocks and faux succulents. I actually prefer white rocks, because I think it makes the succulents really pop.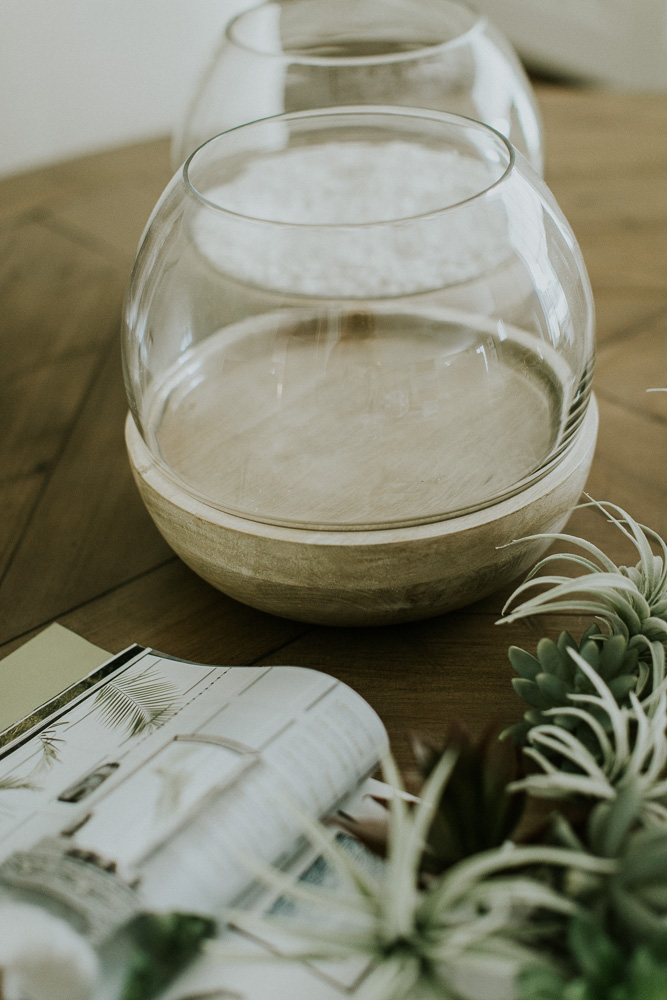 For this round terrarium, I first did a layer of white sand. (sorry I didn't photograph that part)
Next a layer of rocks.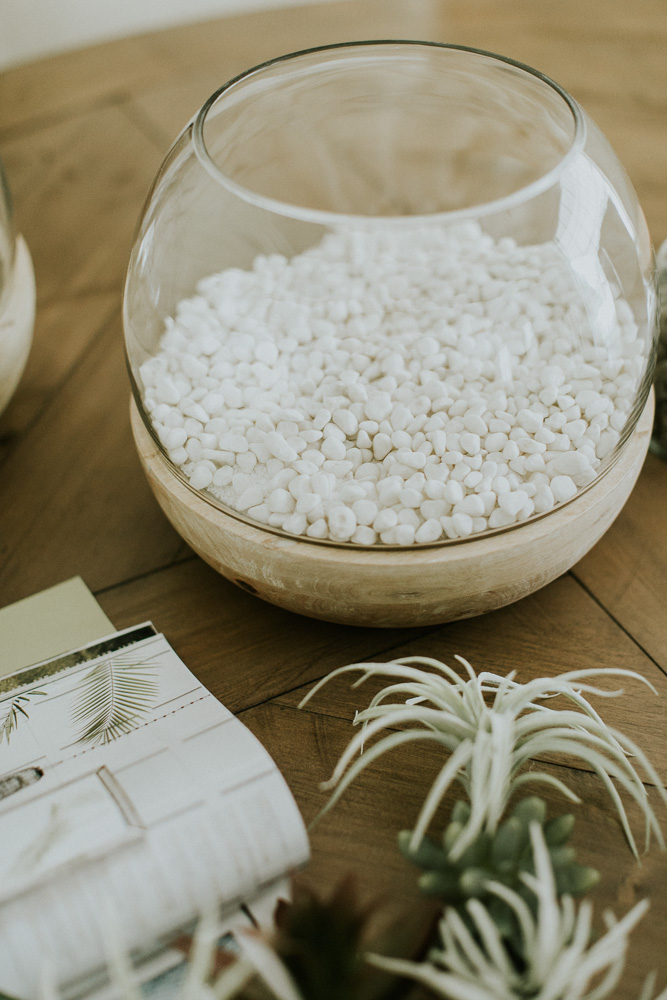 Next, I just stuck the faux succulents where I wanted them.
If you were to do real, you would first need to do a layer of planting soil, then add your real succulents, then add a layer of sand and or rocks. Leaving all the limbs above the soil and rock.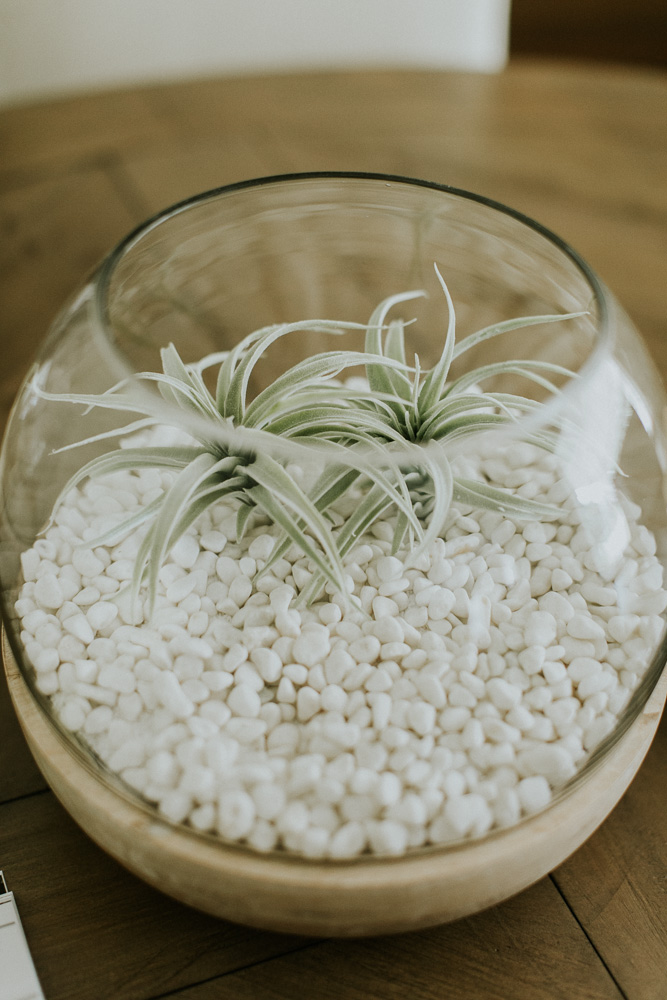 I liked grouping the same ones together.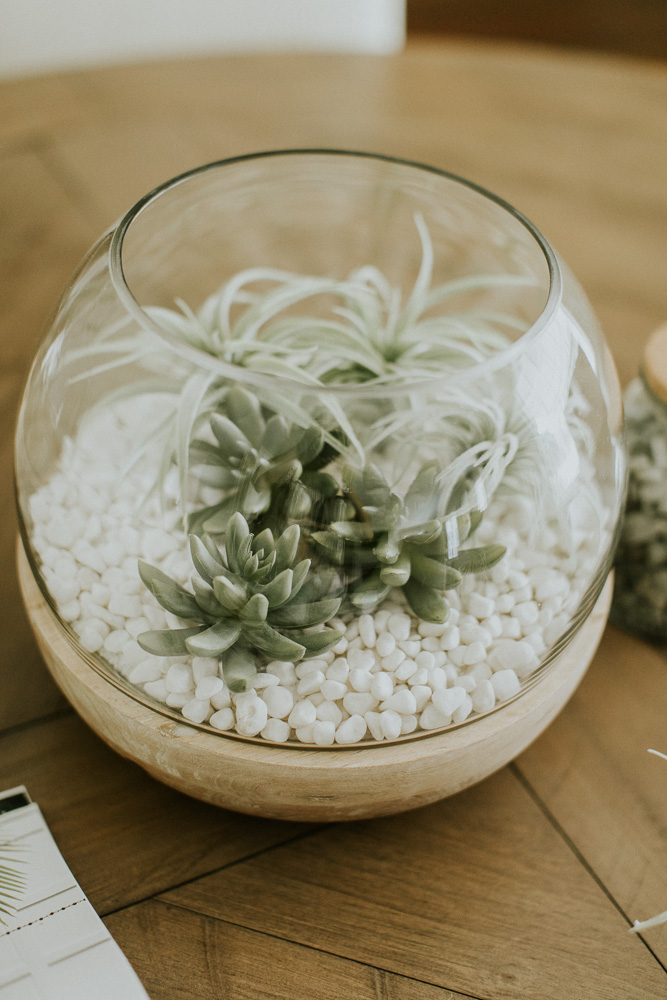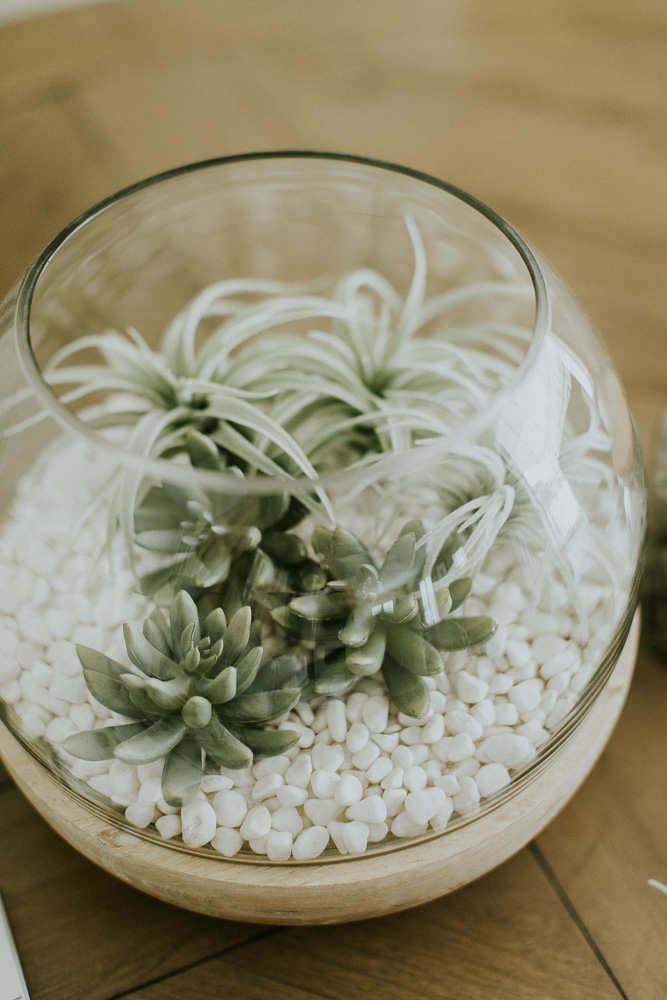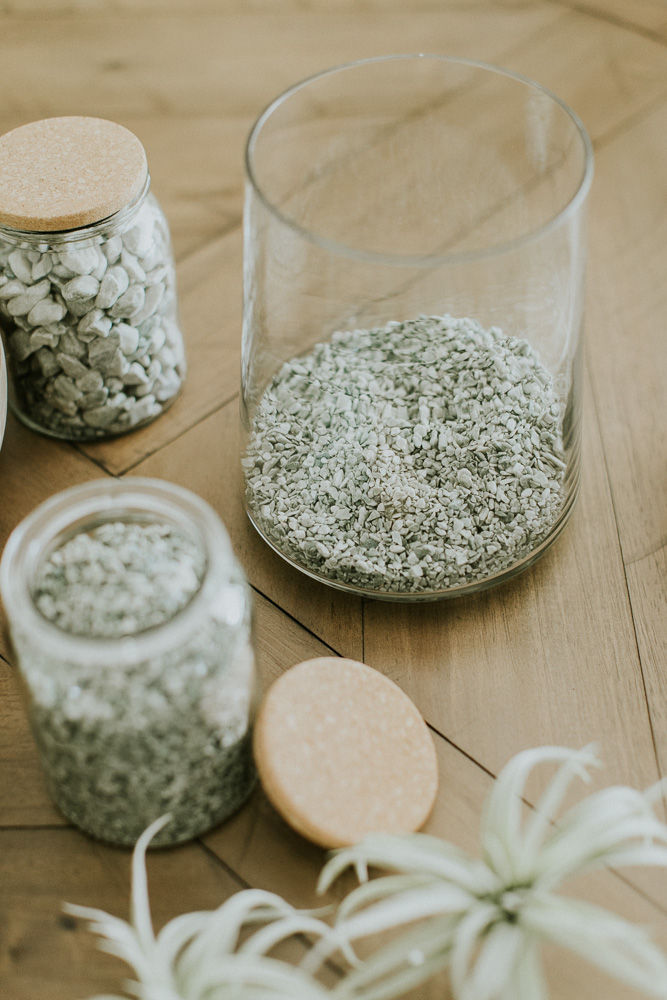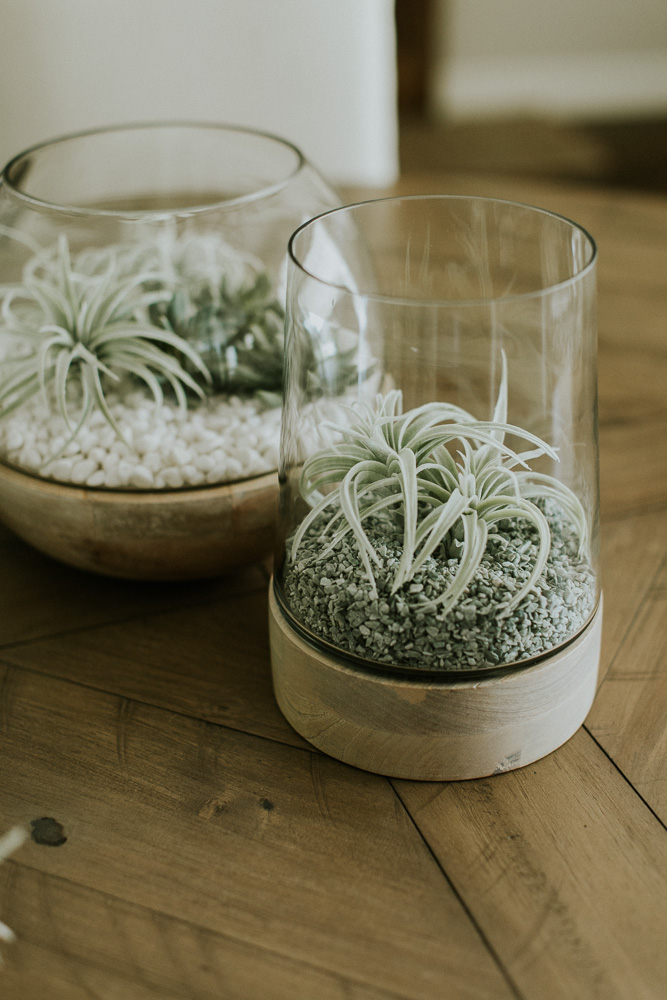 For this tall terrarium, I just did a layer of small rock and then added the succulents.
Again, if you wanted to do real succulents, you would first add a layer of planting soil (enough to cover the succulents roots) then a layer of rock, allowing all limbs of succulents to breath.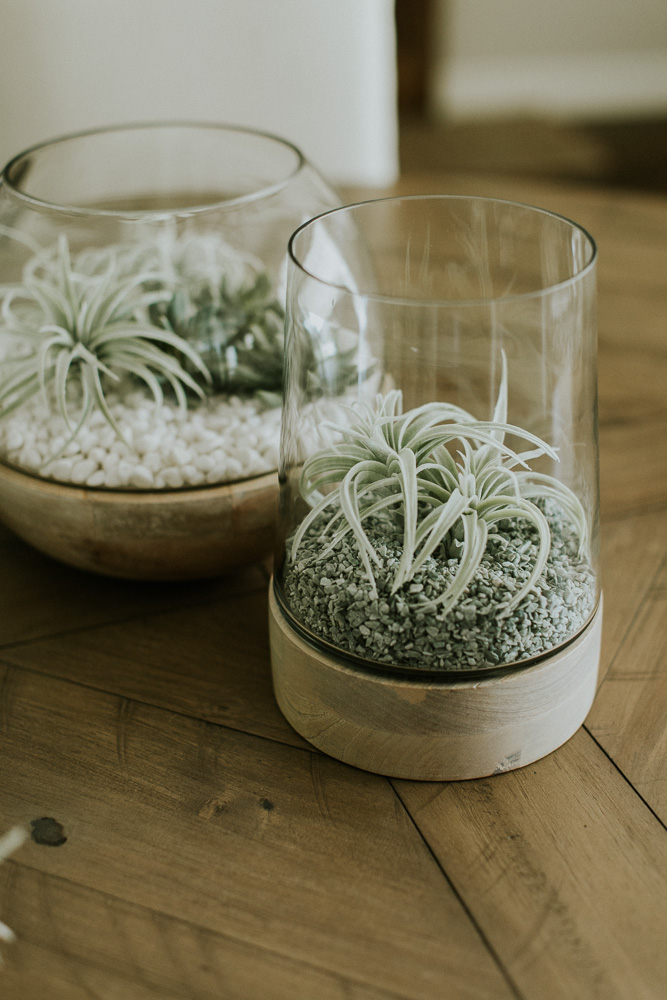 Easy peasy!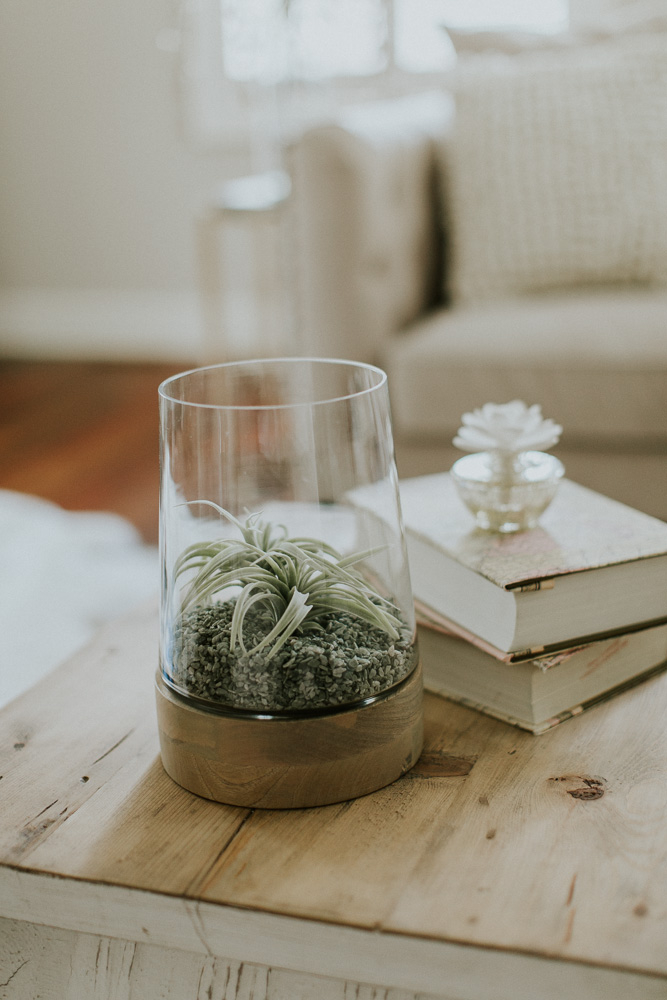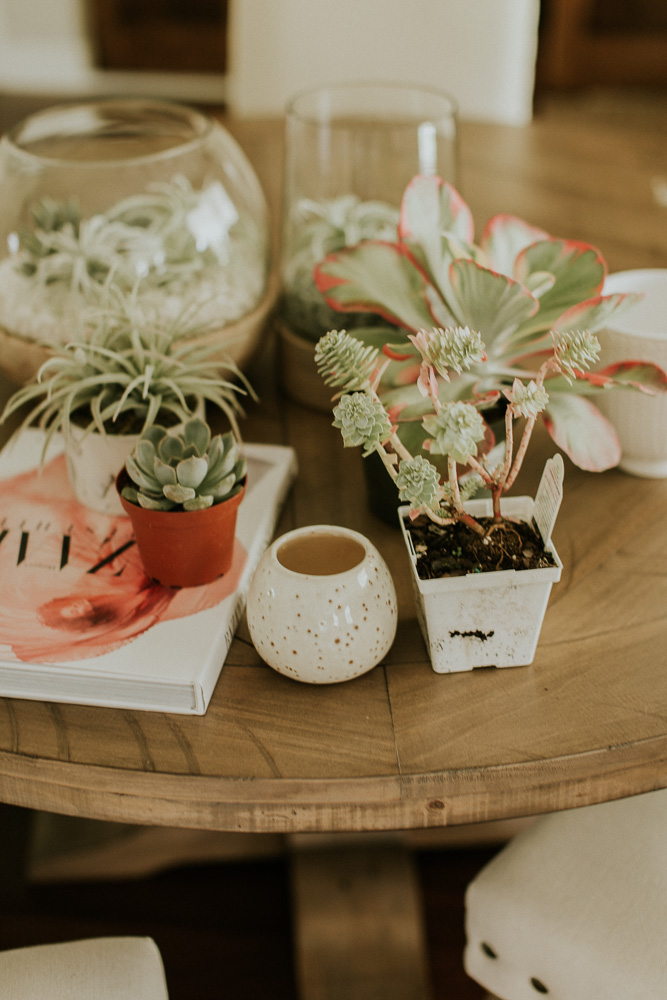 For the real ones, I made the planting super easy. I did a single succulent in it's own pot.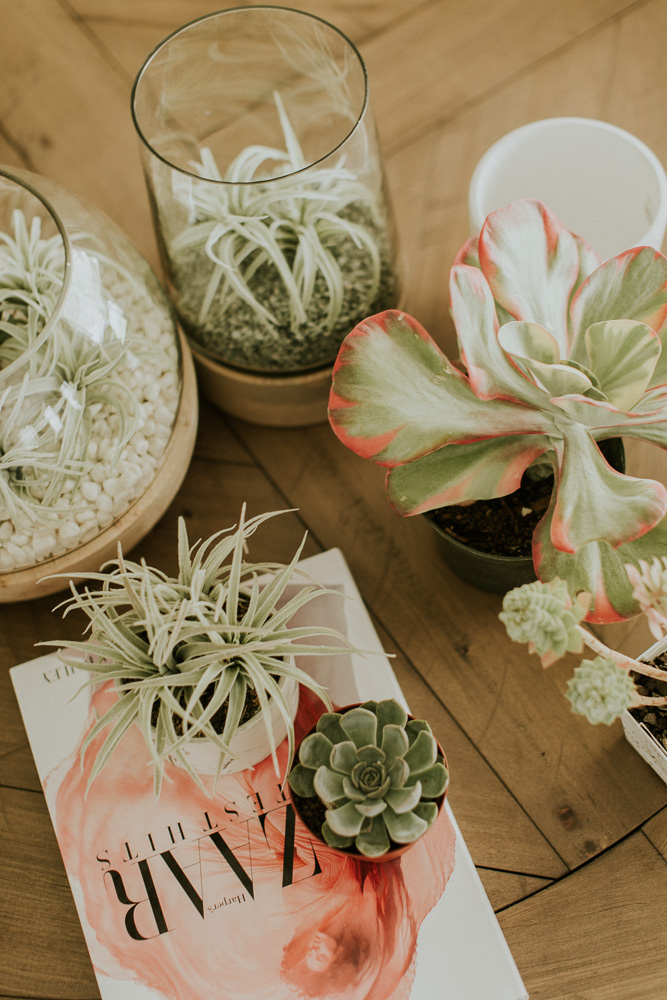 I first found the style pots I liked (I shared a bunch of favorites below) and then selected the succulents that would fit the pots.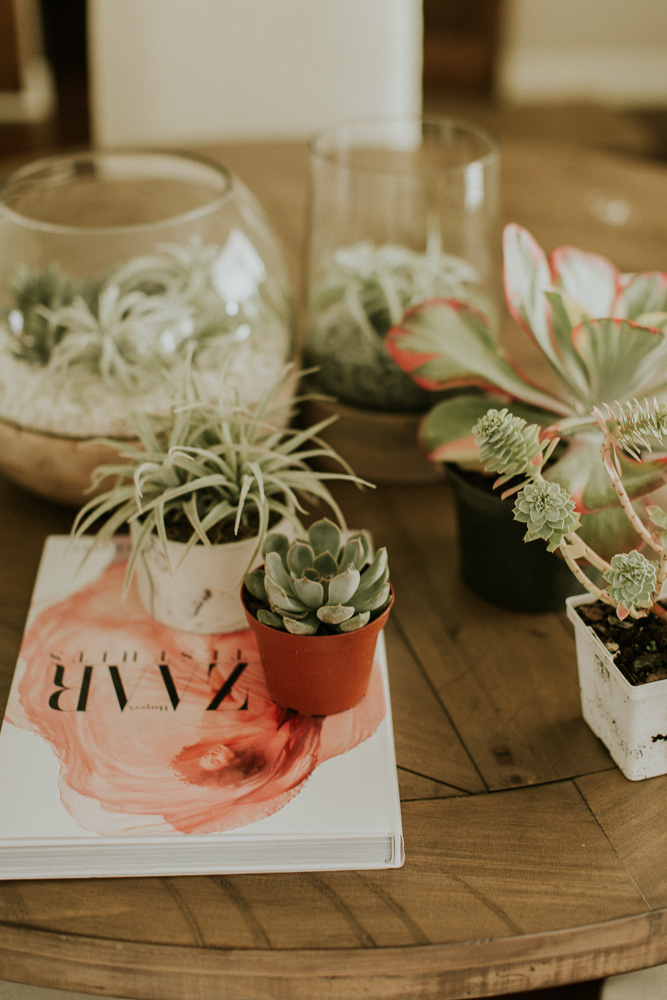 When planting the real succulents, just transfer from planting pot to the decorative pots. I add a small layer of pepple rocks on the bottom of the pot to give the roots some breathing room.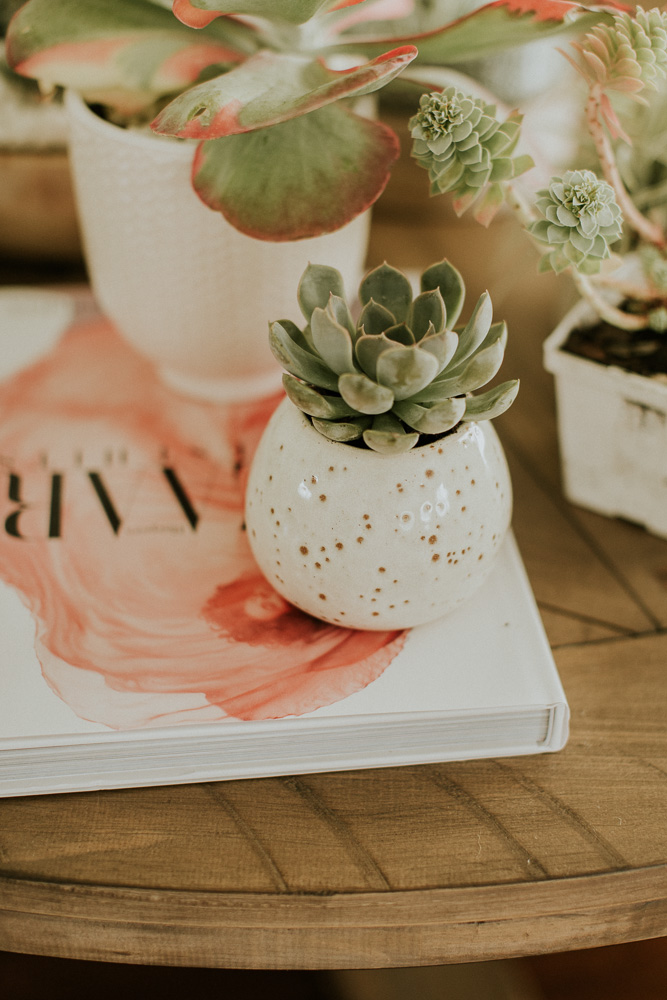 I then add a layer of larger rocks on top to cover the dirt.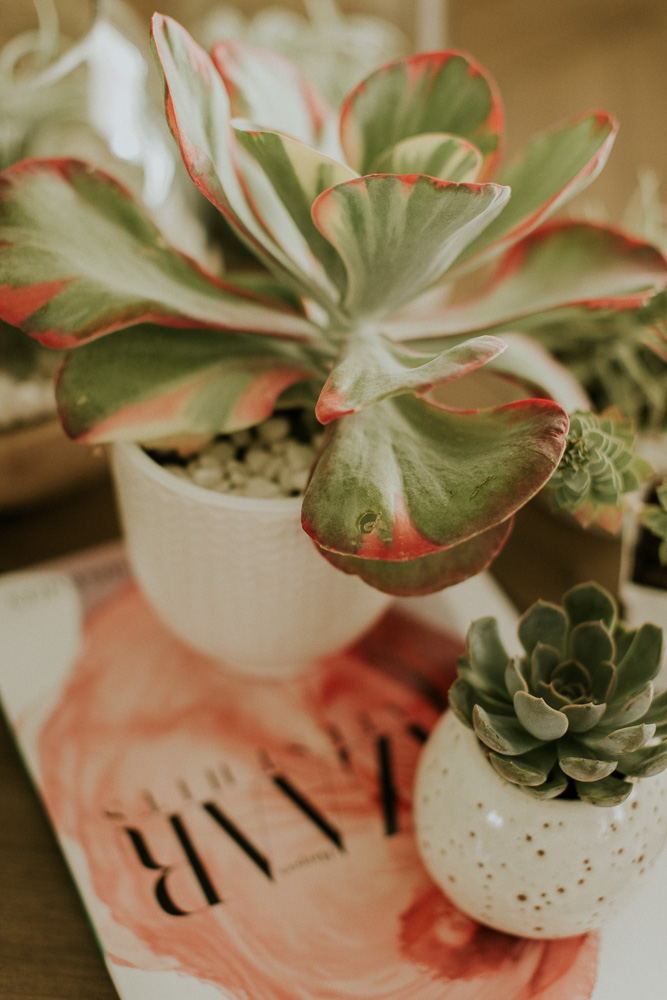 Tall Terrarium // Round Terrarium // Large Rocks // Small Rocks // Succulents below
Single Succulent Pot here and larger white one here.
The pink and green succulent is called Kalanchoe Thyrsiflora Tricolor.
As I mentioned before, I have no green thumb. So please share your succulents tips below!
Hope this inspires some fun weekend projects for you!
Becky xx
PO T S

S U C C U L E N T S

T E R R I A R I U M S

R O C K S