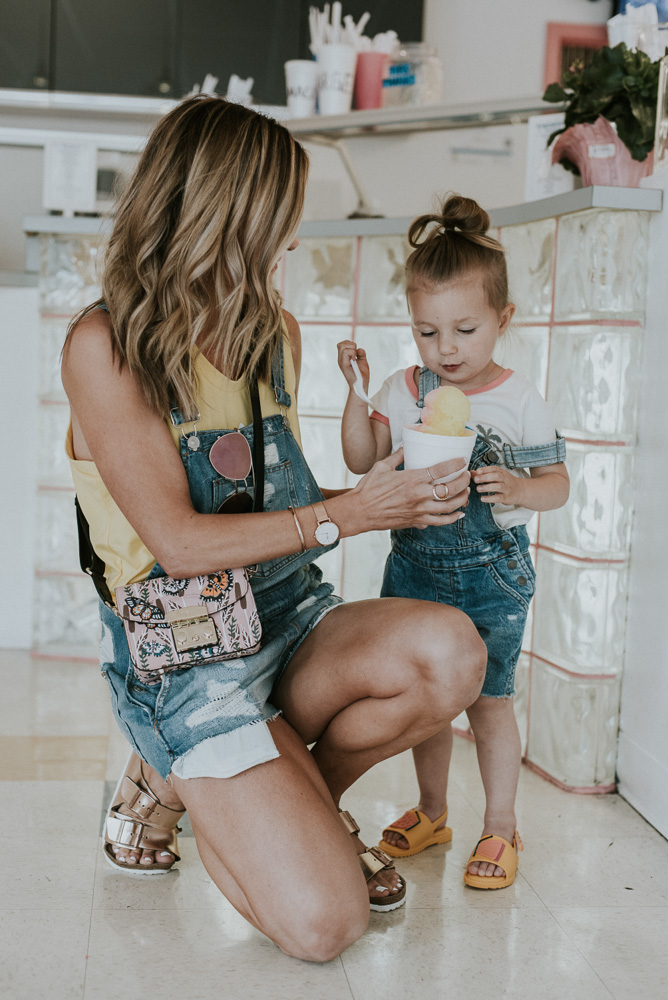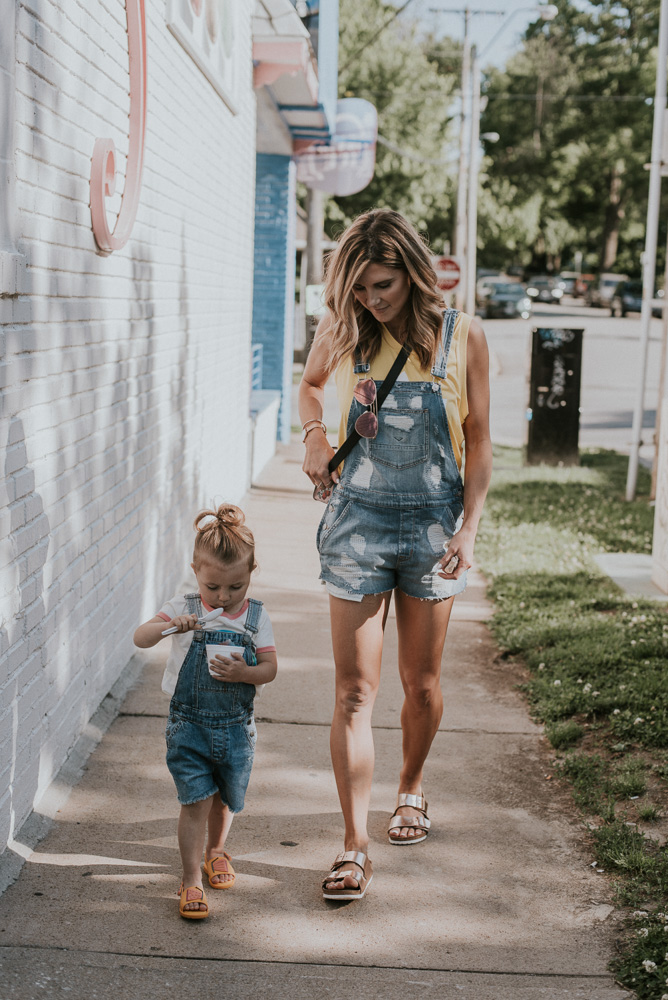 Is there a better summer treat than shaved ice? We have the cutest shaved ice shop here in Kansas City and was so excited to take Sutton this past week. I have been making time several times a month for 'mommy daughter' time with Sutton. It's nice to get that one on one time that did so often before baby brother. It's a fun excuse to get dressed up, and enjoy each other's company.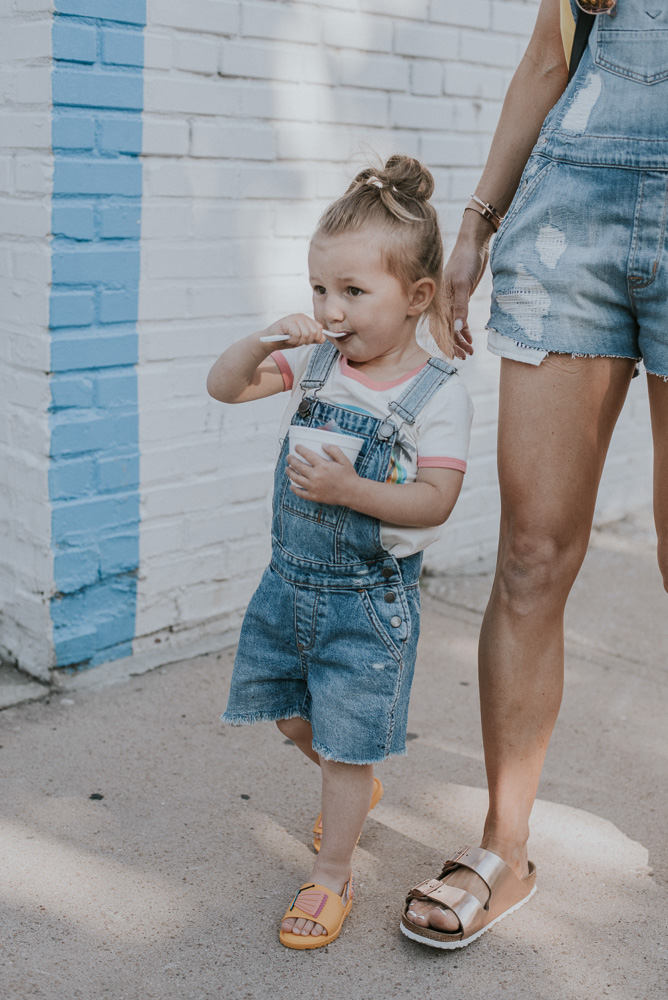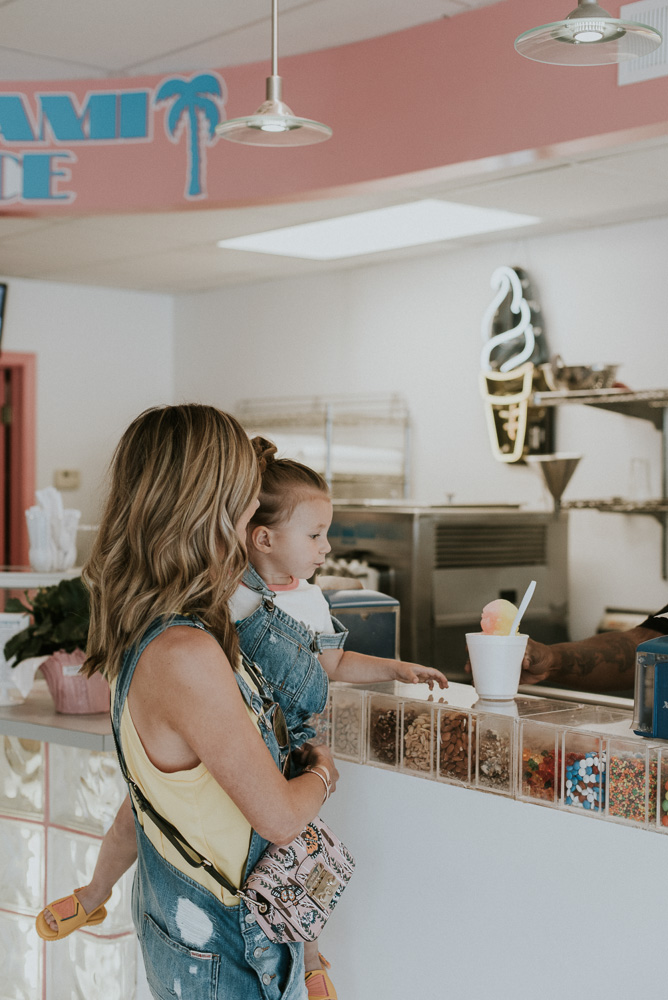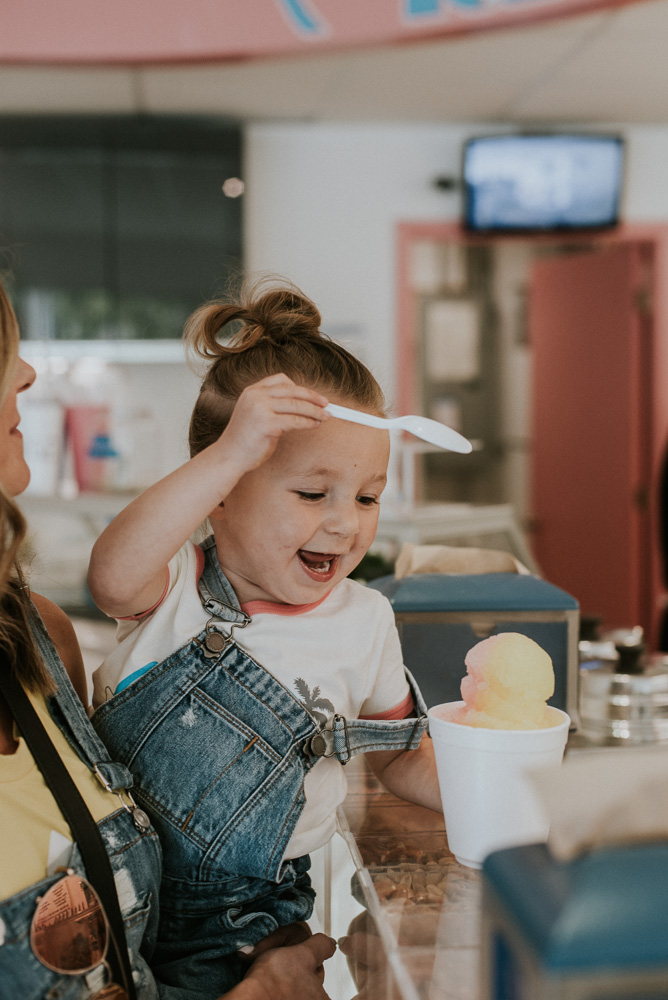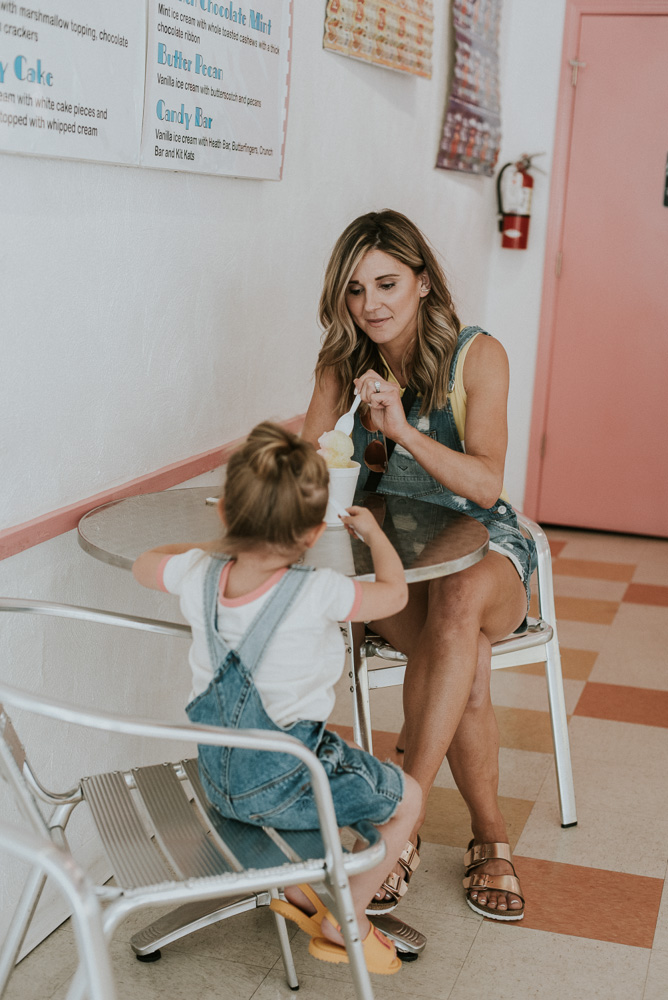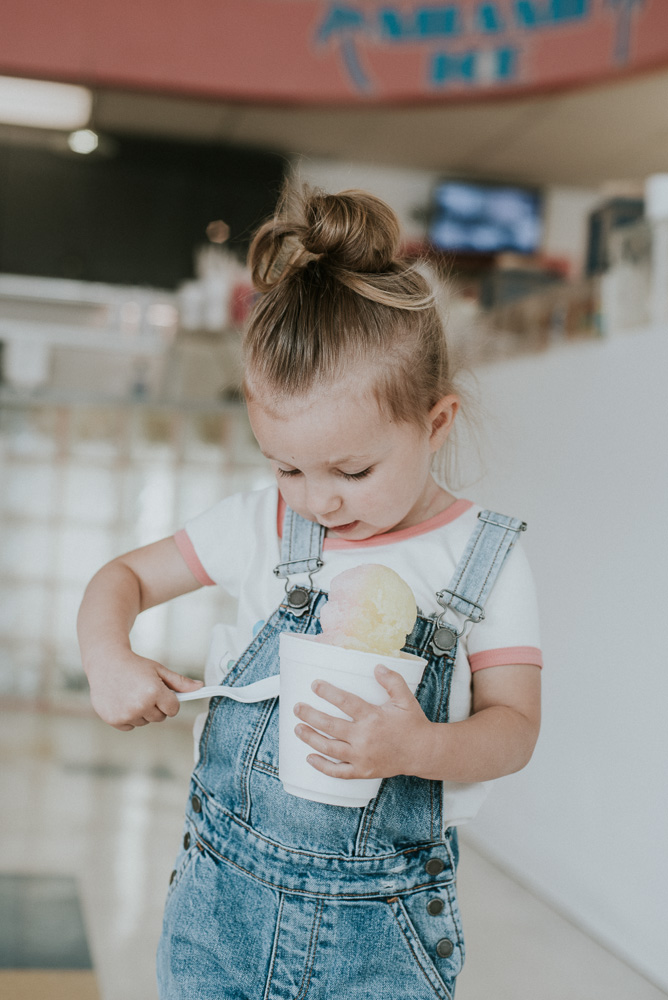 How adorable are Sutton's little overalls? I love coordinating outfits when I can, so I was over the moon when I saw Nordstrom carried little kids overalls.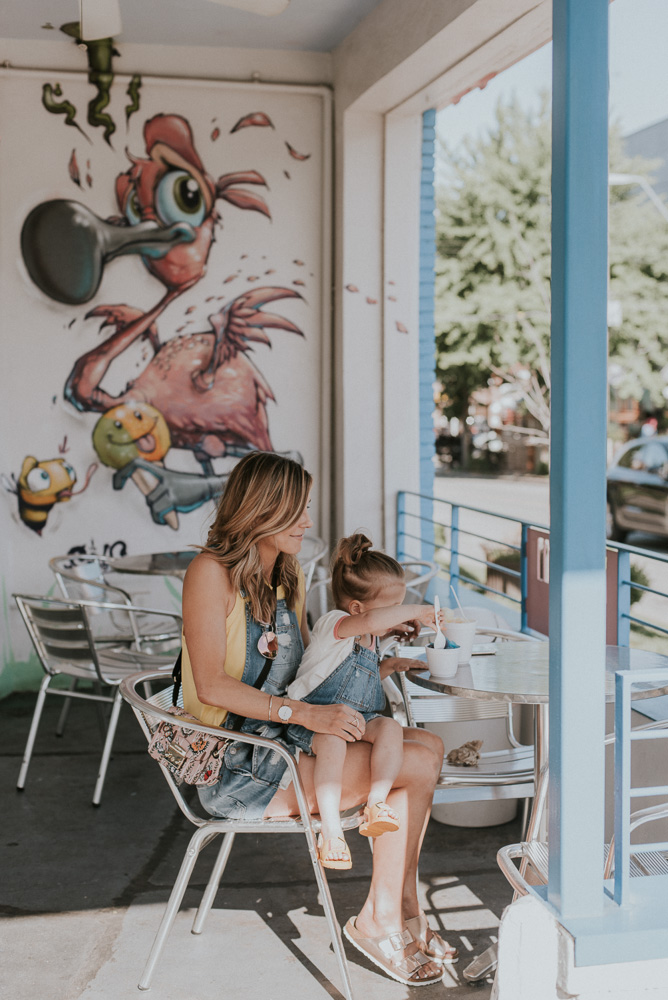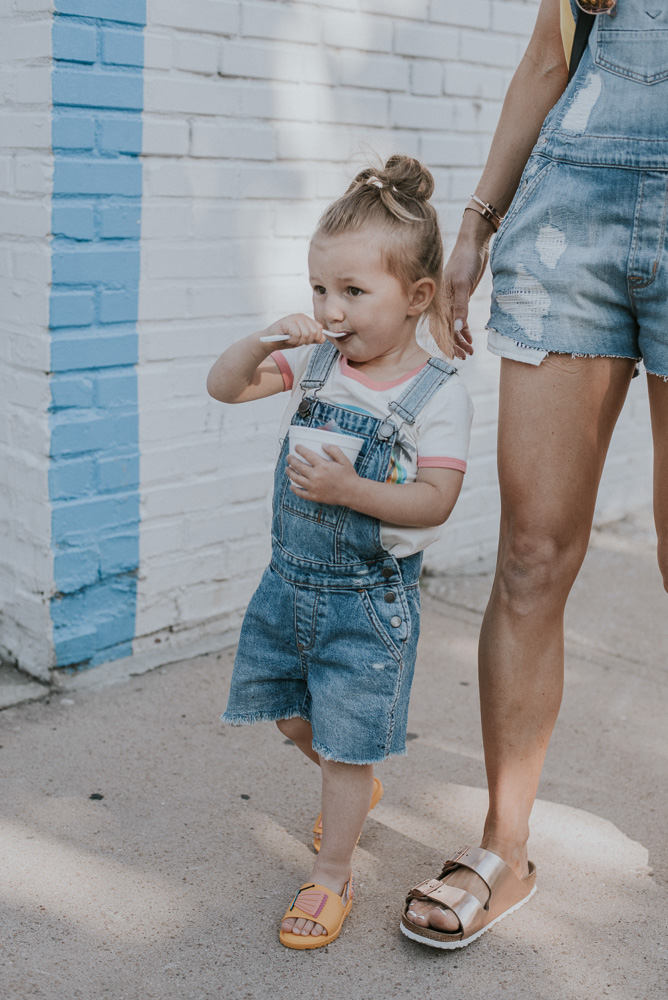 Aren't her Butterfly shoes so cute!! They have little caterpillars on the side. Sutton picked them out herself! If you follow me on instagram, you may have seen on my stories that Sutton had pet caterpillars that turned into butterflies. Needless to say, she is obsessed with them. They are super easy for her to put on and take off too!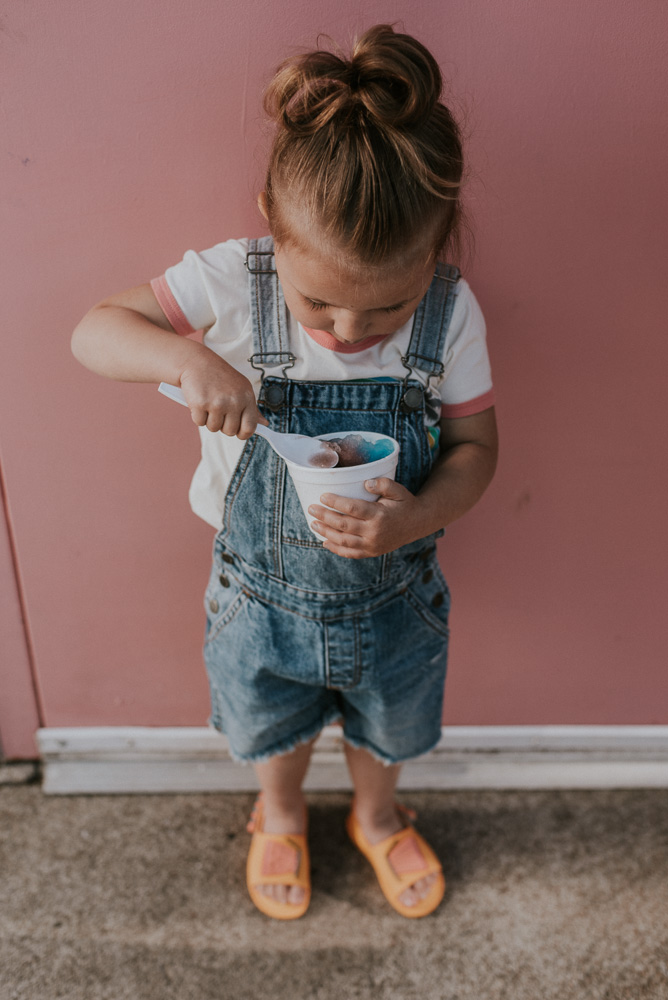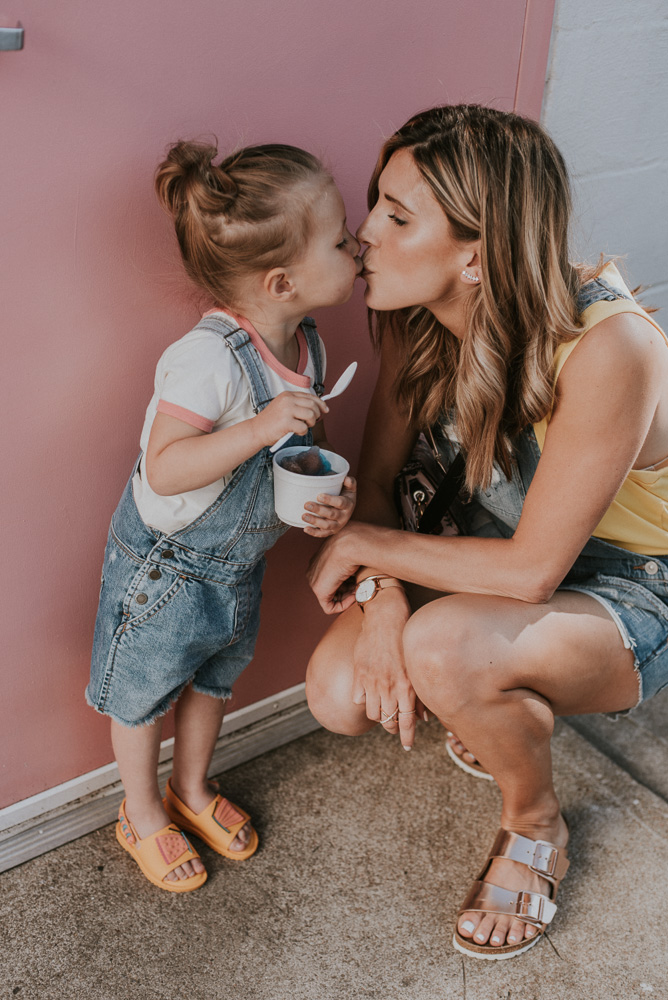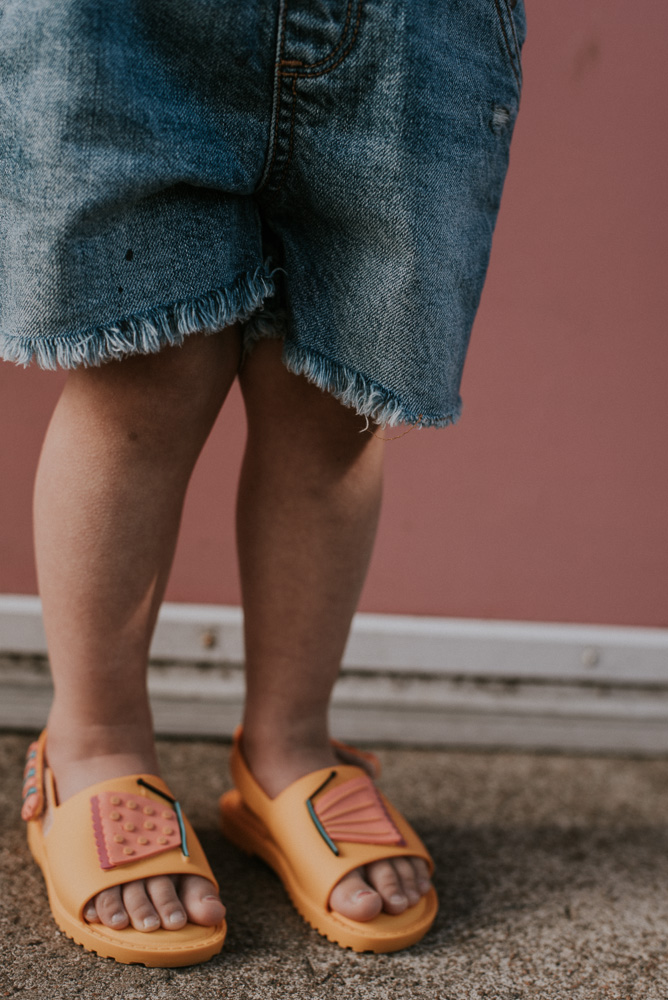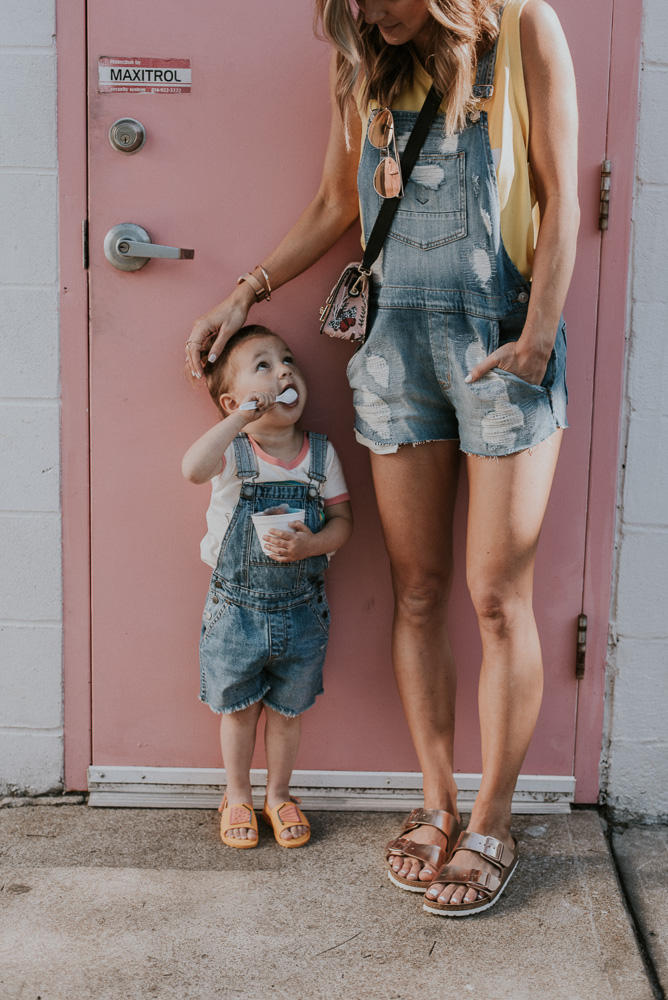 Sutton's Look: Denim Overalls TTS and similar here  // Venice Tee TTS // Mini Melissa Shoes
My Look: Overalls // Adidas Tank (runs large size down) // Rose Gold Birkenstocks // Furla Handbag
Sutton actually picked out her entire outfit. It was the cutest thing. Her tee has a rainbow on it, and after seeing a rainbow for the first time the other day, she is now obsessed with all things rainbows.  When we were shopping at Nordstrom the other day, she saw these shoes and had to have them. She actually needed a new pair of sandals for summer, so it worked out quite nice. And if you have never tried a pair of Melissa shoes, they are amazing. I love their unique, cute designs, and they are super comfortable and eco friendly!  The best part, they smell like cherries, yes, cherries! No smelly kids feet here! 😉
I love shopping Nordstrom for Sutton first because it's a one-stop-shop for the whole family. In fact, both of our outfits are from there! It's easy to put something for the whole family in the cart, and you can't beat free shipping and free returns!
Becky
xx
S U M M E R  S T Y L E S  F O R  G I R L S

S W I M  F A V O R I T E S  F O R  G I R L S

In collaboration with Nordstrom. // Photography by Morgan Foitle.