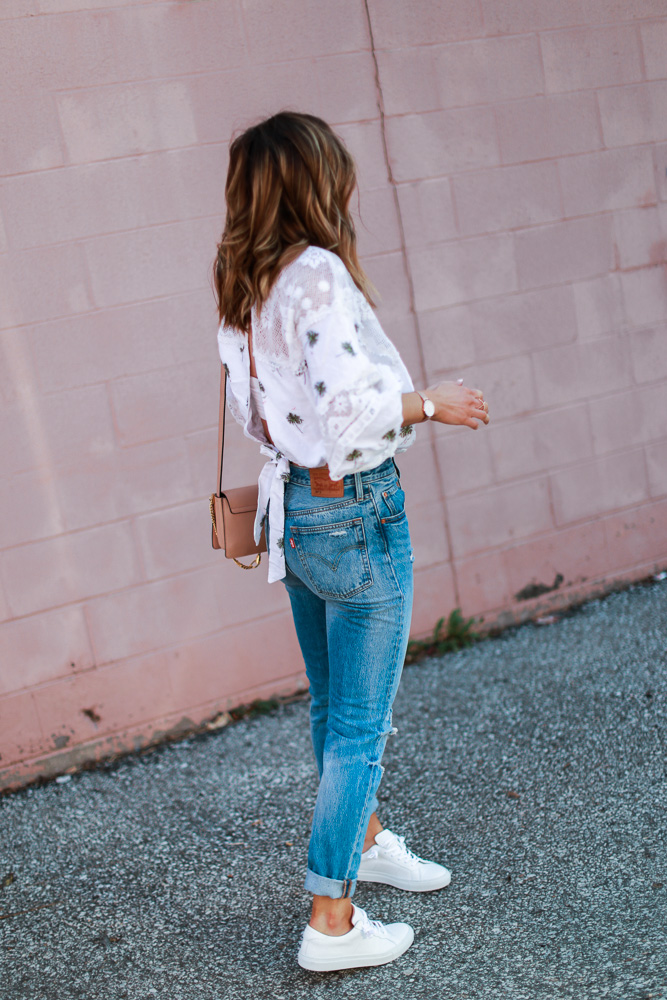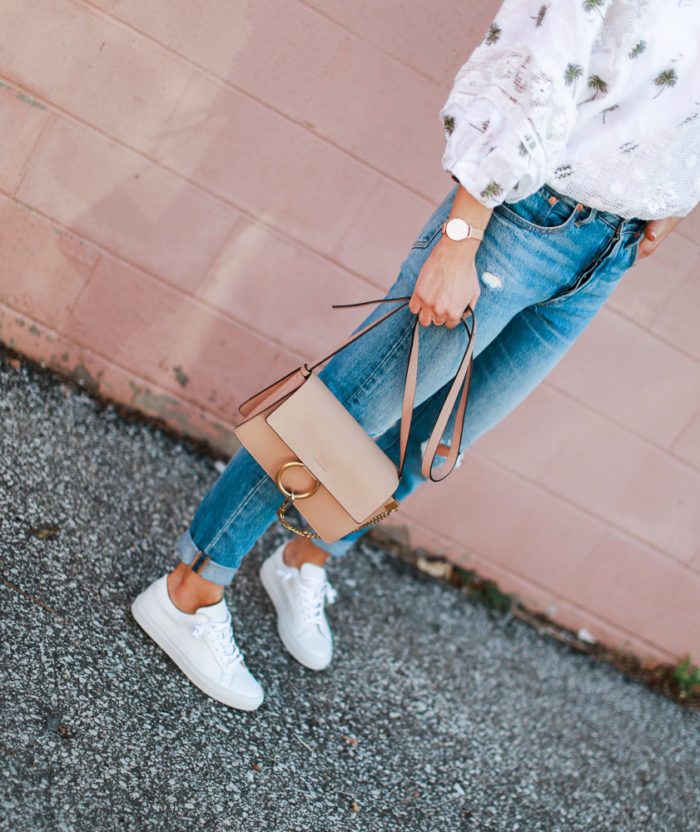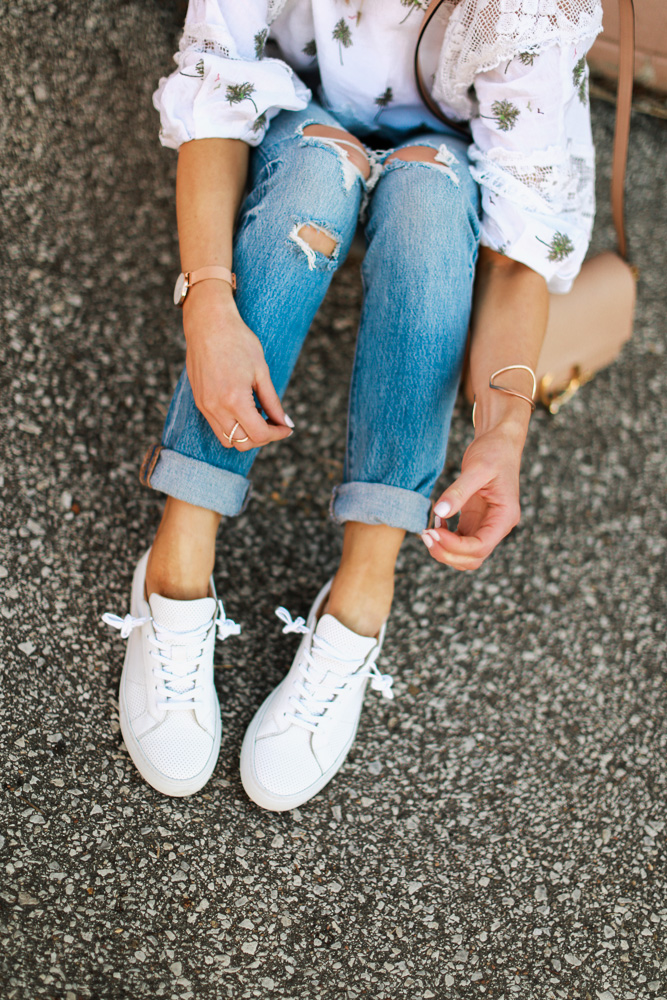 Every gal must own a good great pair of casual white sneakers if you ask me. They are a wardrobe staple and look good with everything! It took me awhile to find my perfect pair, but well worth the wait. I am obsessed with this pair from GREATS. They are insanely comfortable and you can't go wrong with the classic silhouette (also have in the blush color). And I don't know about you gals, but my casual sneakers rack up the miles so I need a pair that is well made, and that will last awhile.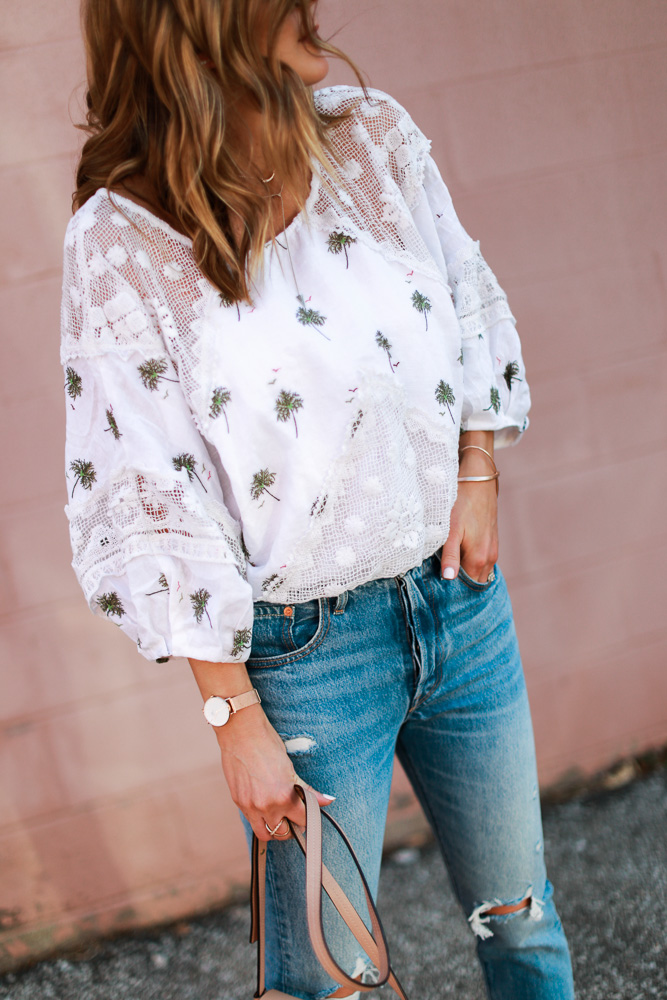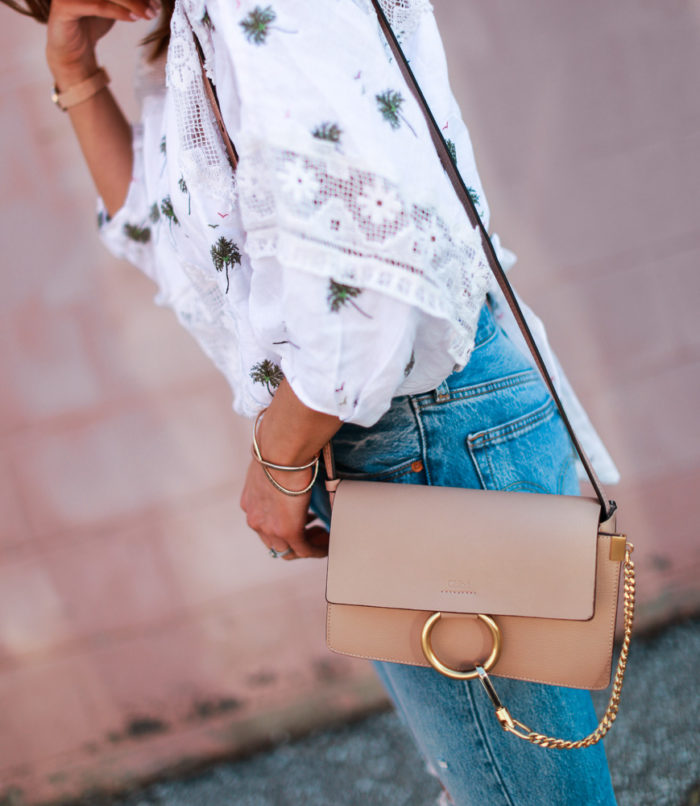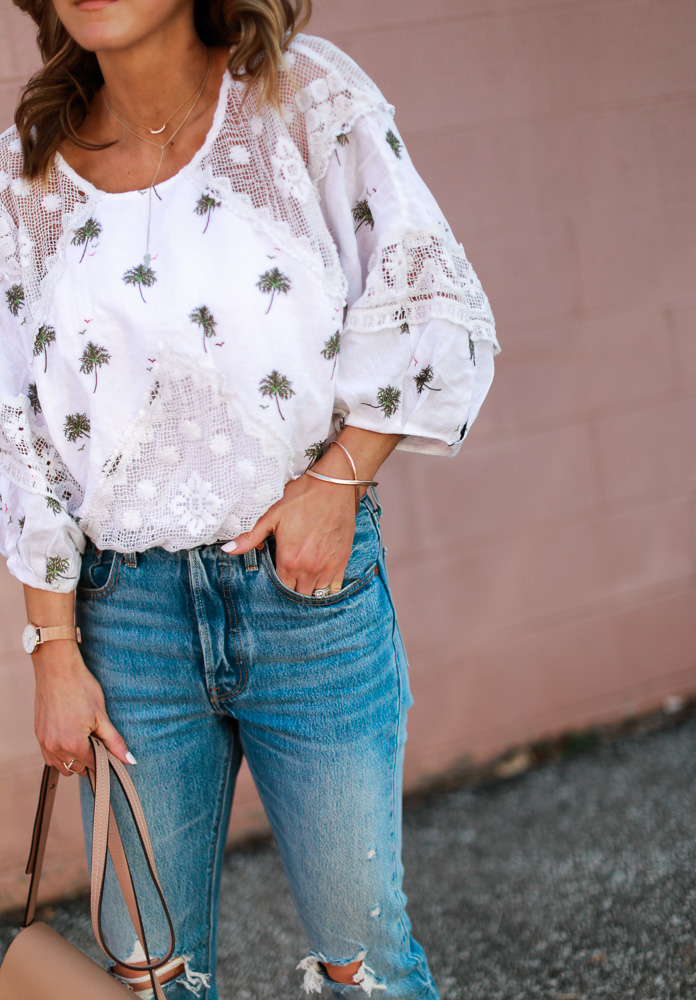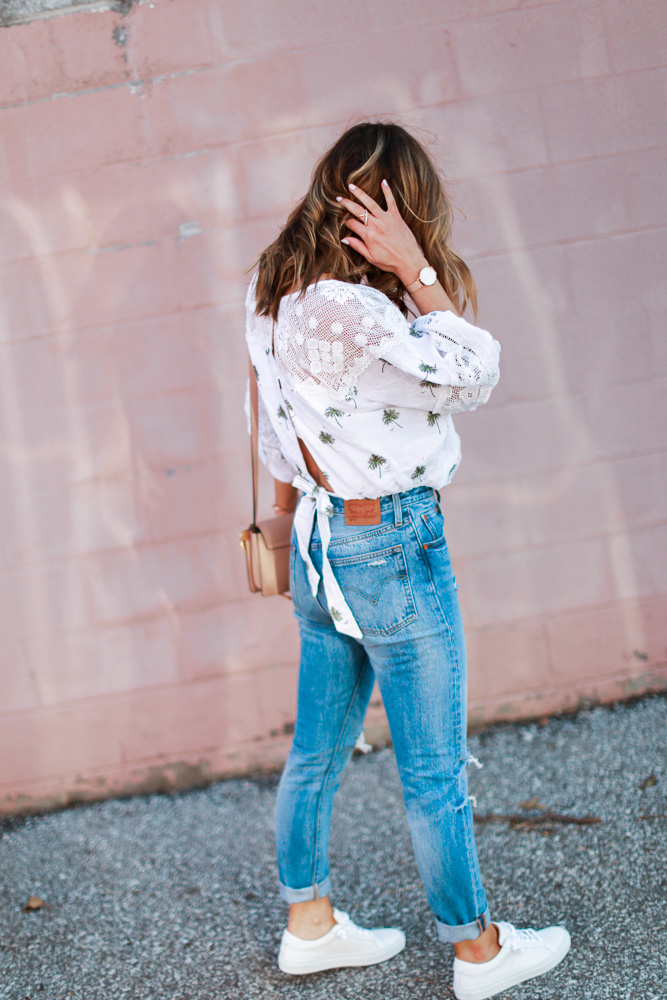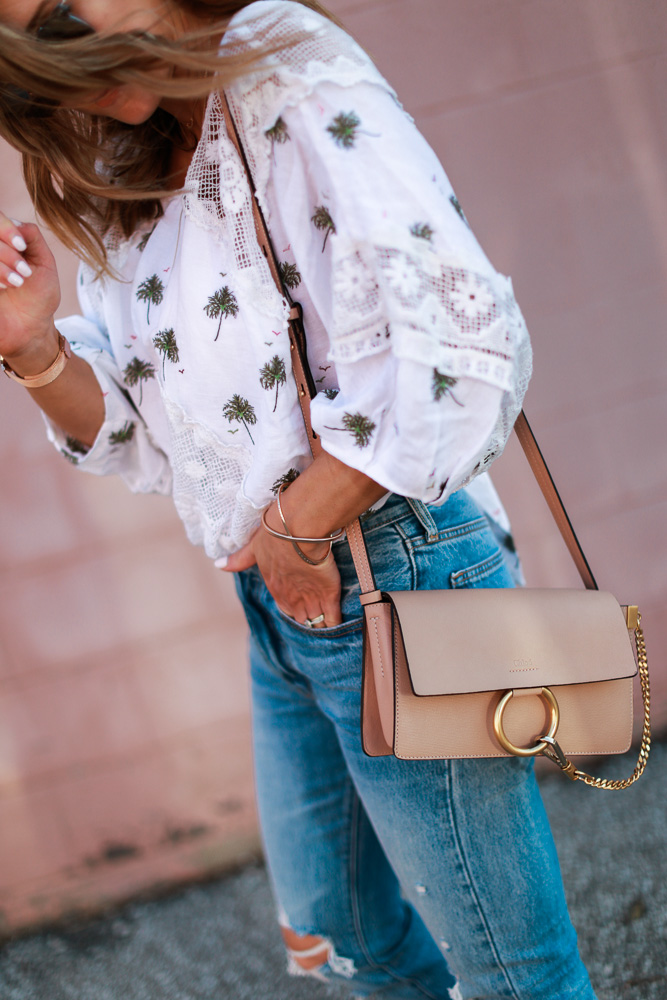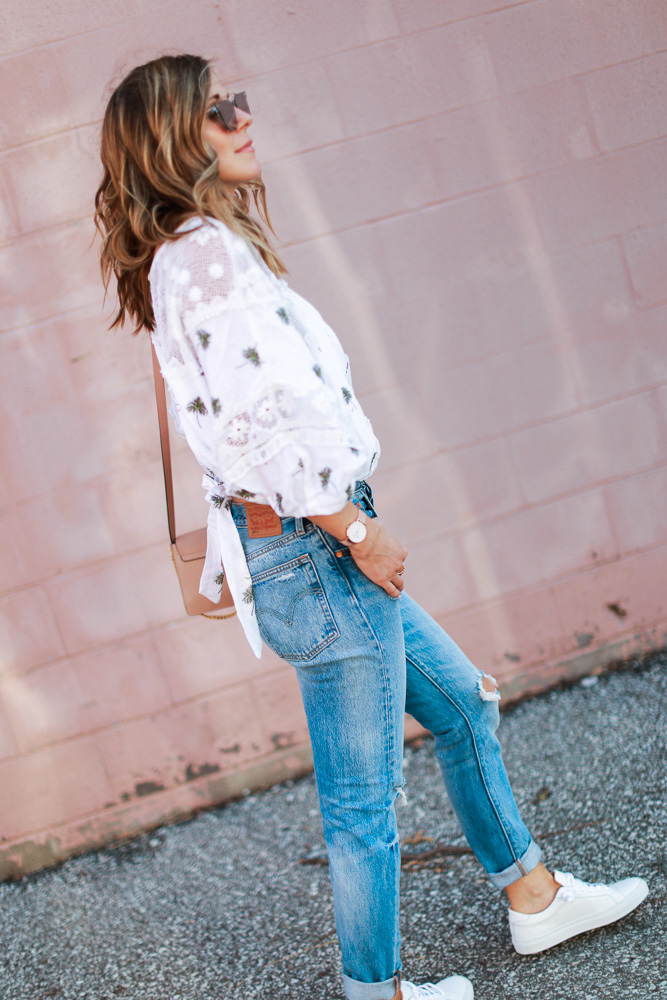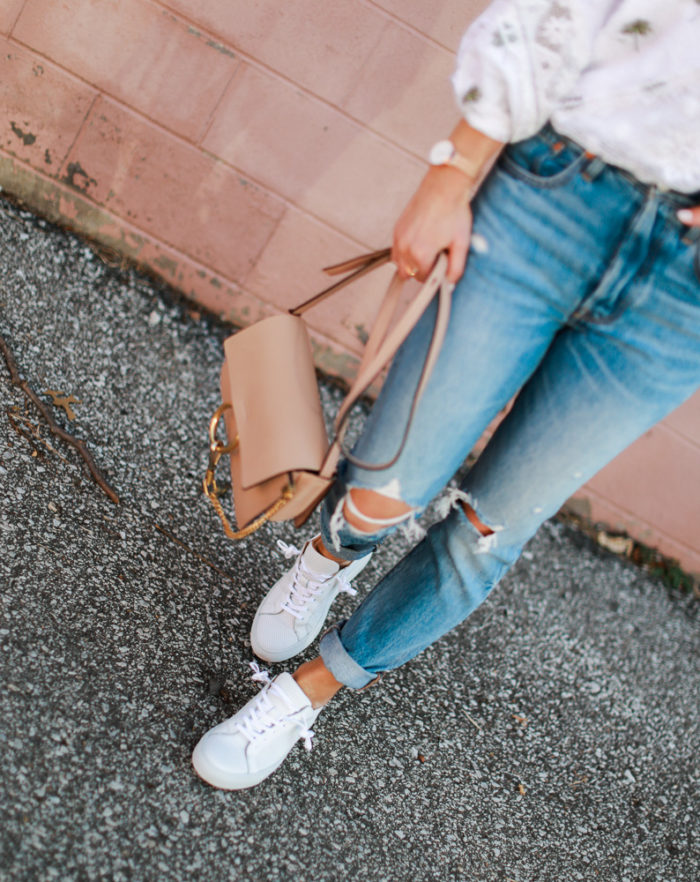 I love the cool perforated texture, and that detail keeps the shoe and outfit more interesting than a plain, smooth alternative.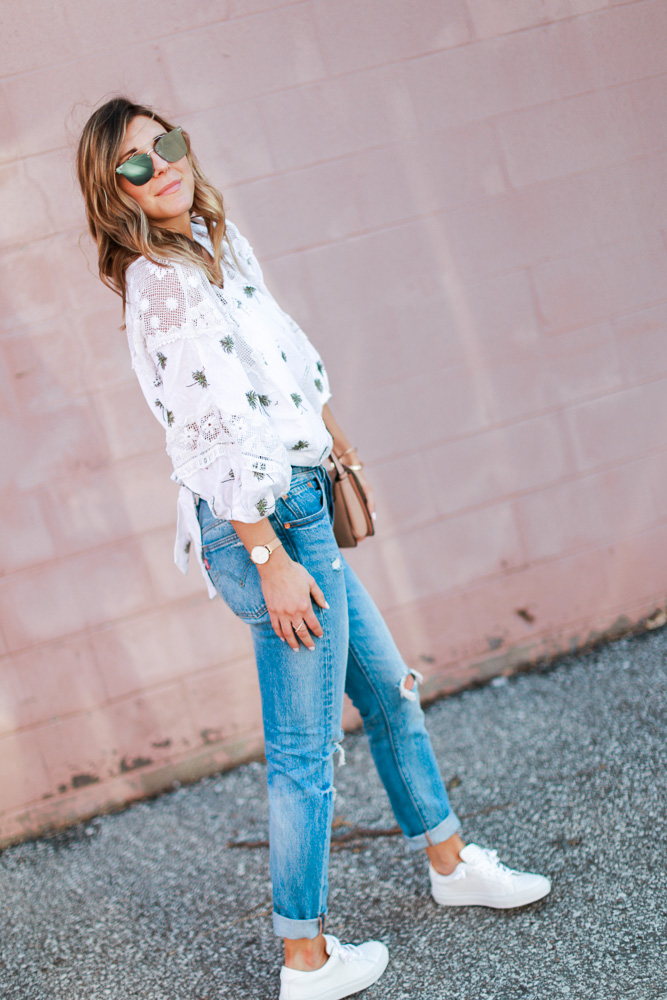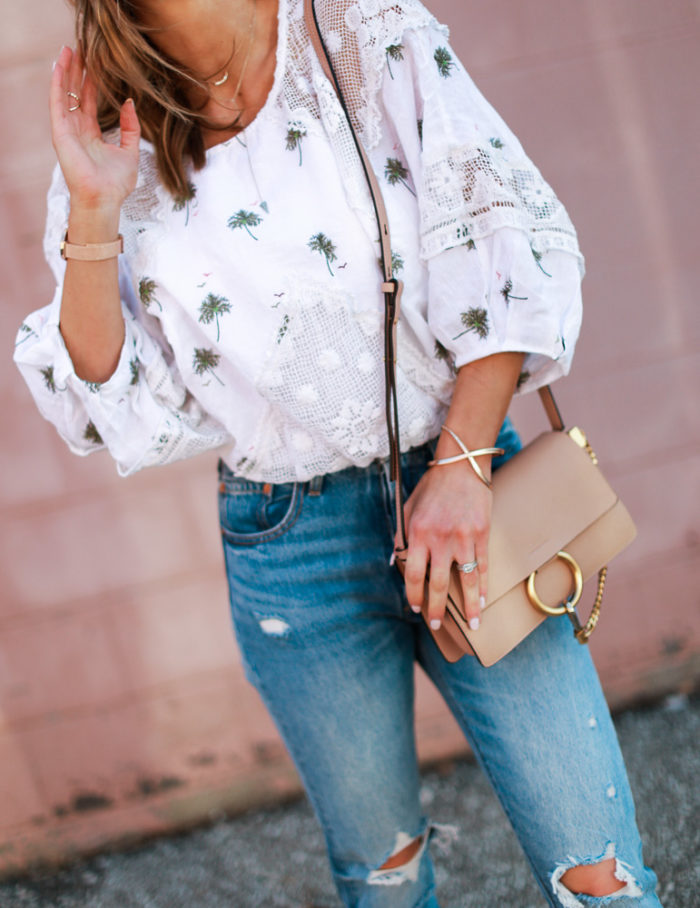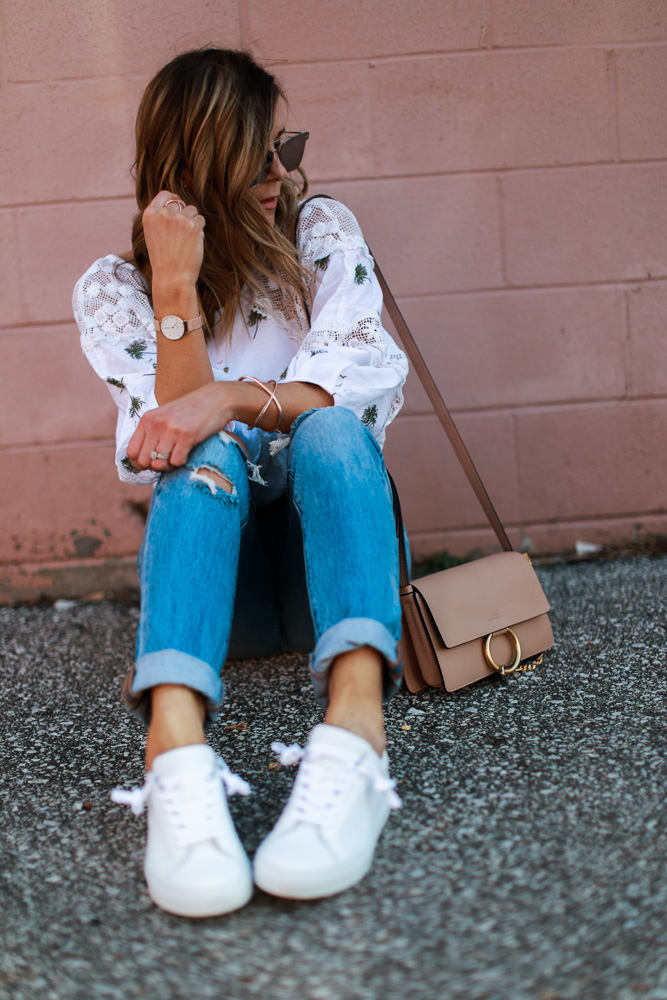 Free People Blouse  (use code: FRIENDS for 25% off) // Levi's Jeans // Greats Sneakers TTS // Chloe Faye Bag // Kendra Scott Bracelet //Sunglasses
Sneakers like these are so versatile and seriously can go with almost every outfit….think jeans, skirts, dresses, cut-off shorts, maxi dresses, you name it!  It gives any look a more relaxed, effortless vibe. Whenever I get asked my opinion as to what shoes to wear with a certain outfit, my go-tos are white sneakers. Trust me, ladies, if you don't have a pair I highly recommend these.
What is your favorite way to style sneakers?
xx
S H O P  G R E A T S (click on items to shop)

A big thanks to Greats for sponsoring this post!