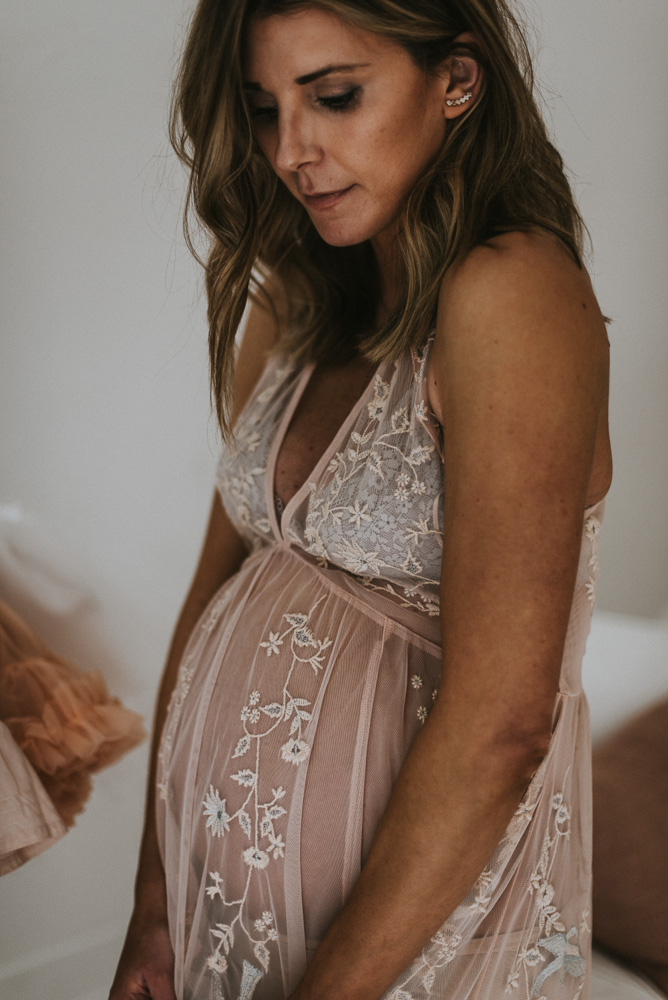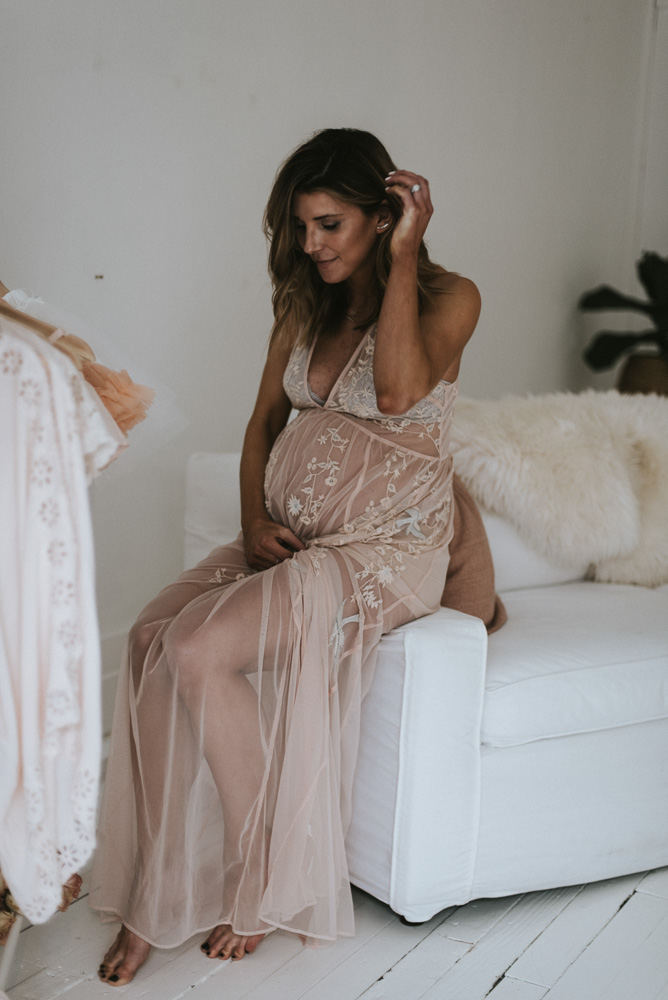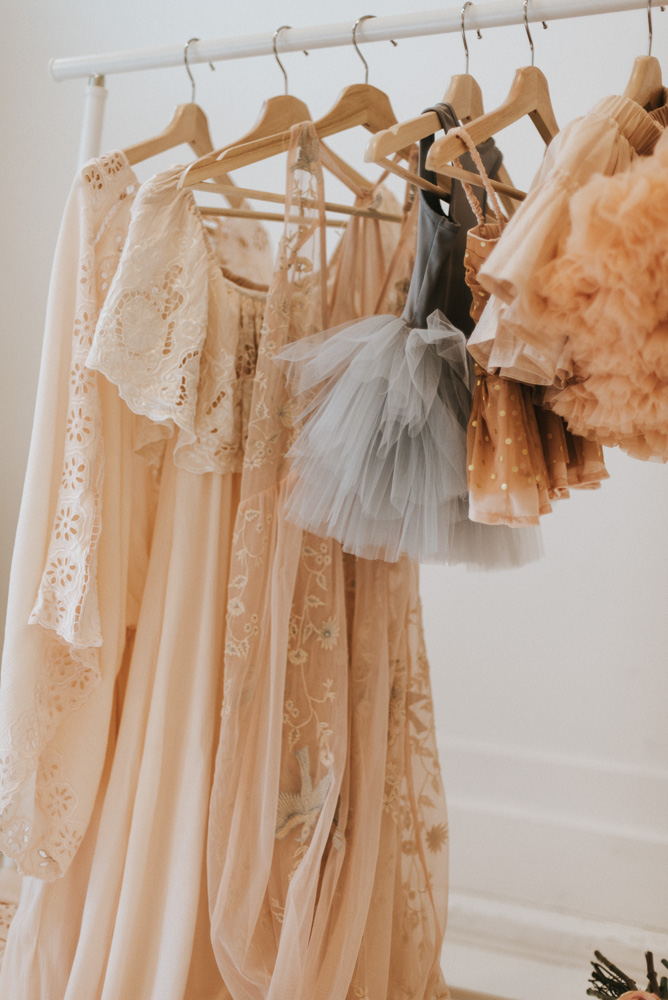 A few weeks ago I decided to throw together a last minute family/maternity photo shoot to celebrate and document our last little while as a family of three. We will be forever grateful to our photographer, Morgan of Foitle Photo for capturing this time in our lives so beautifully.  Also, sharing a few fun facts about my pregnancy below 🙂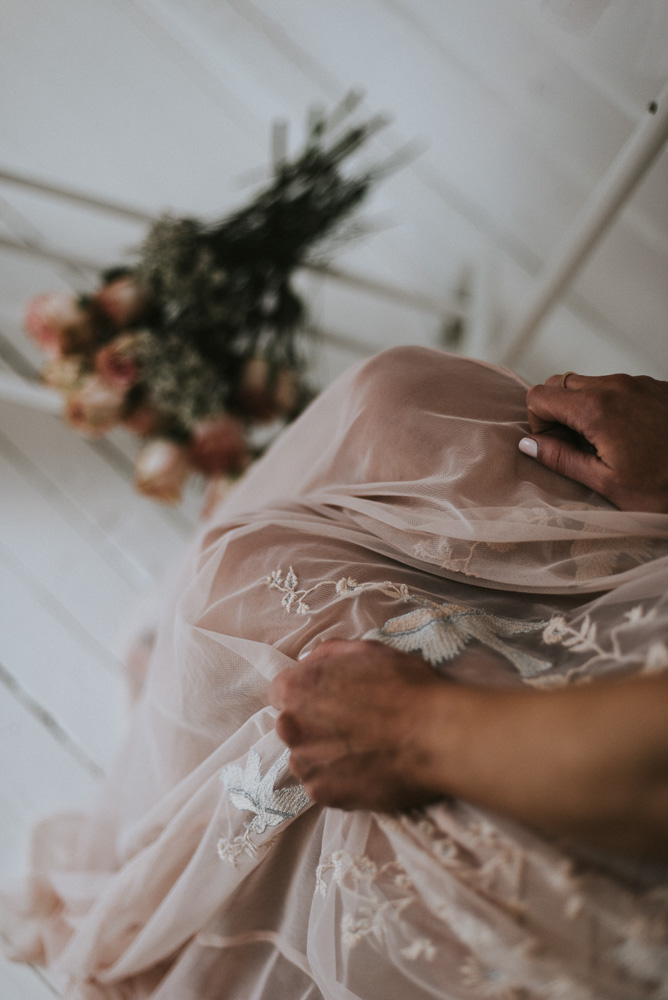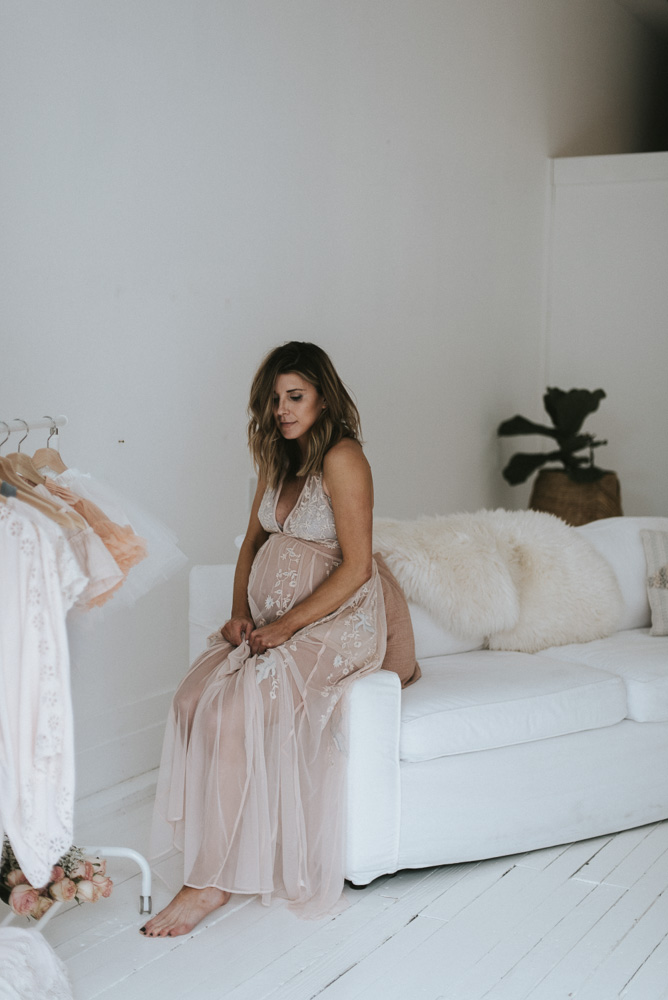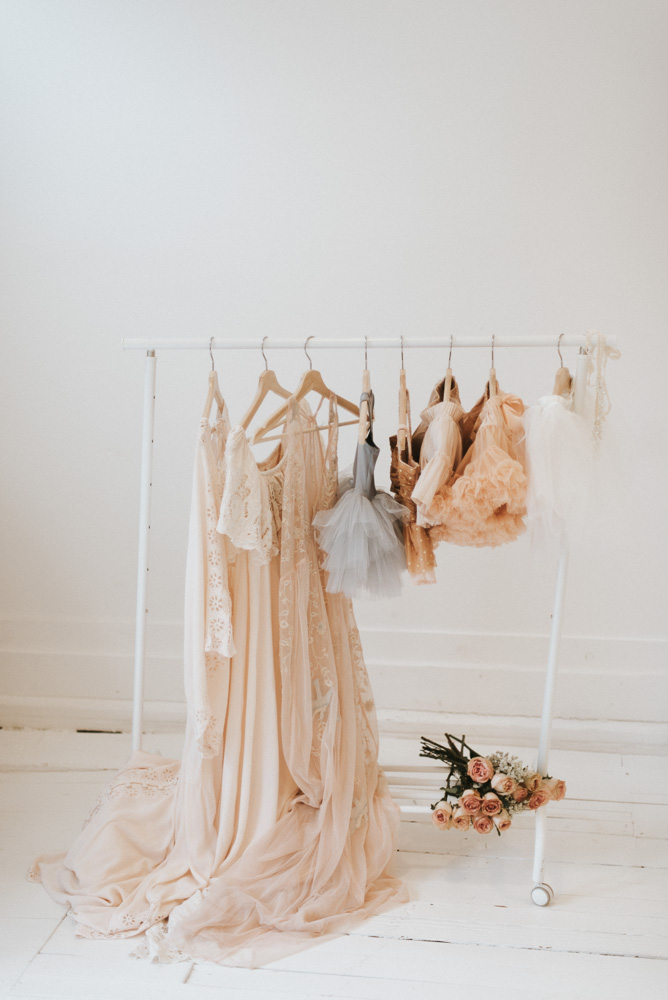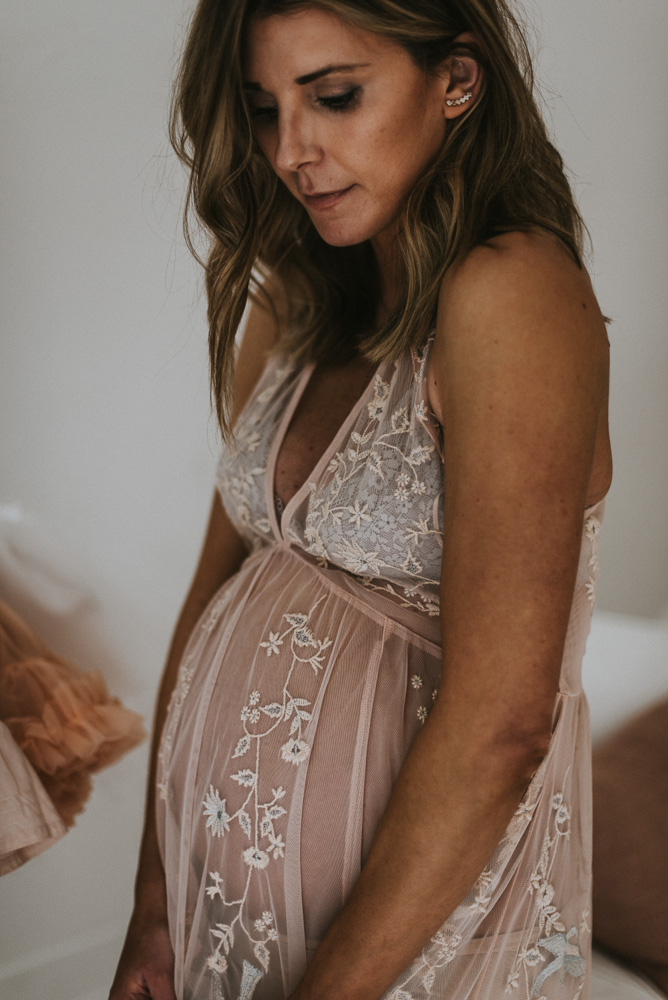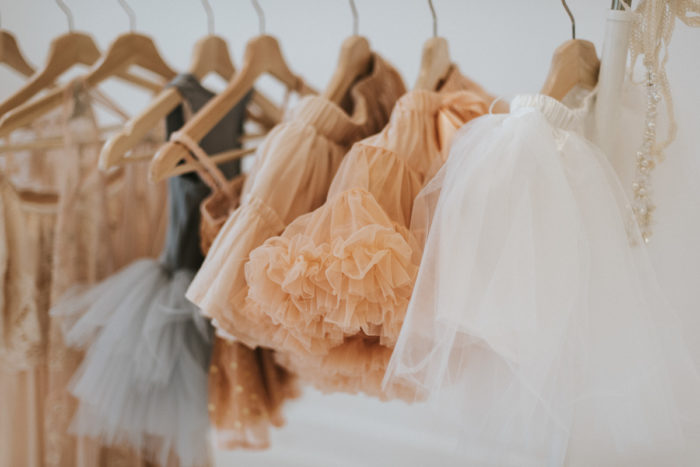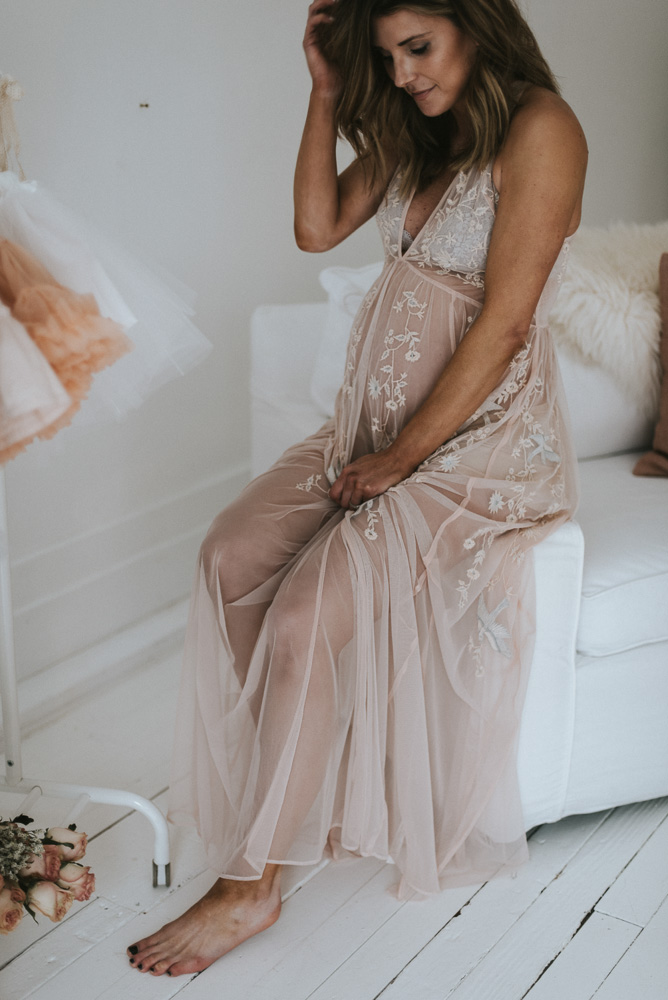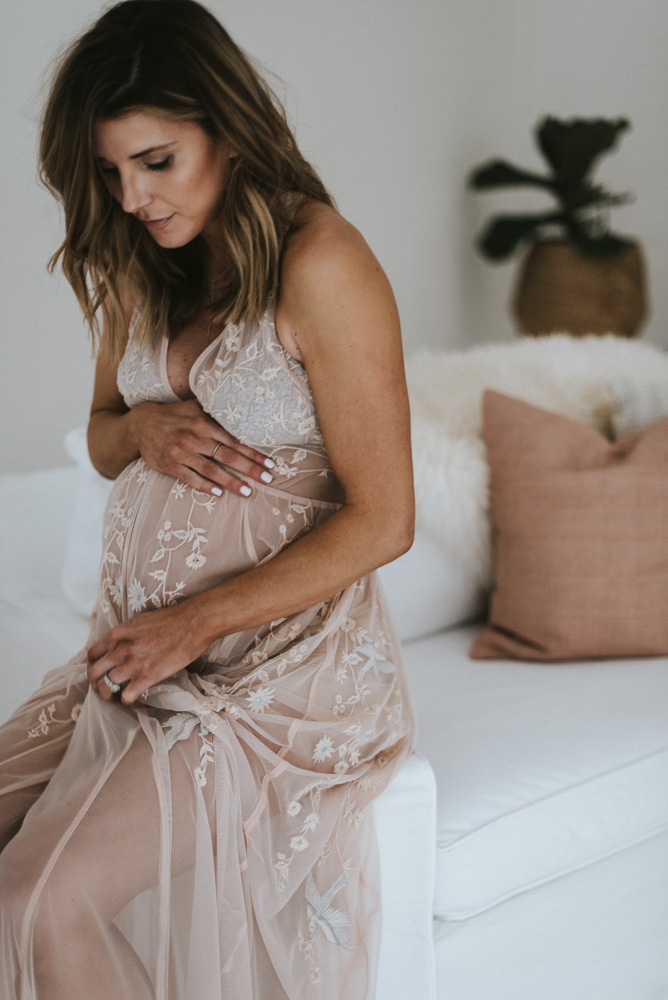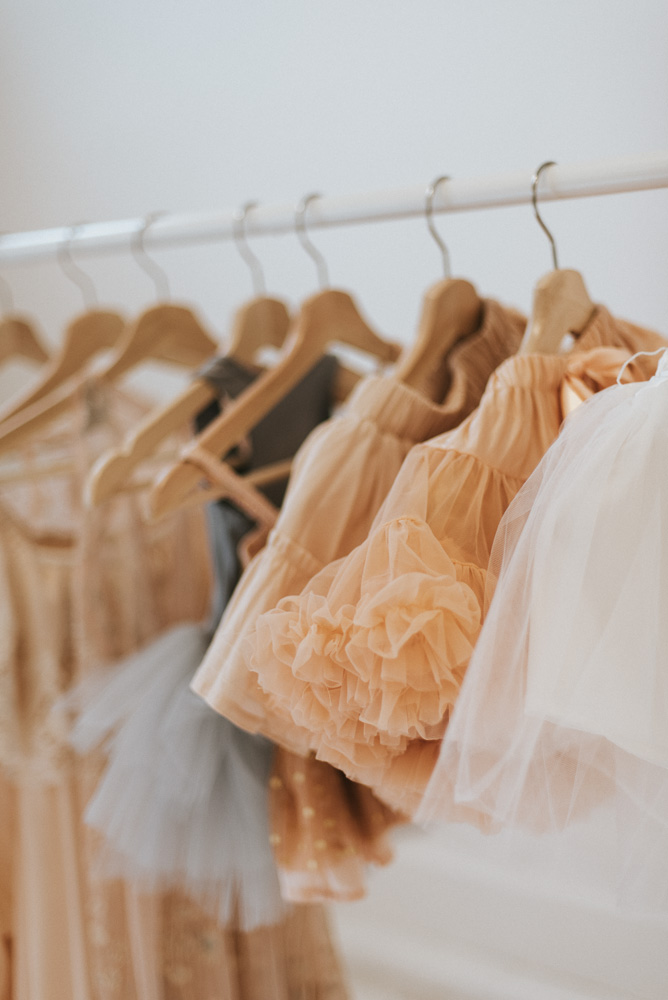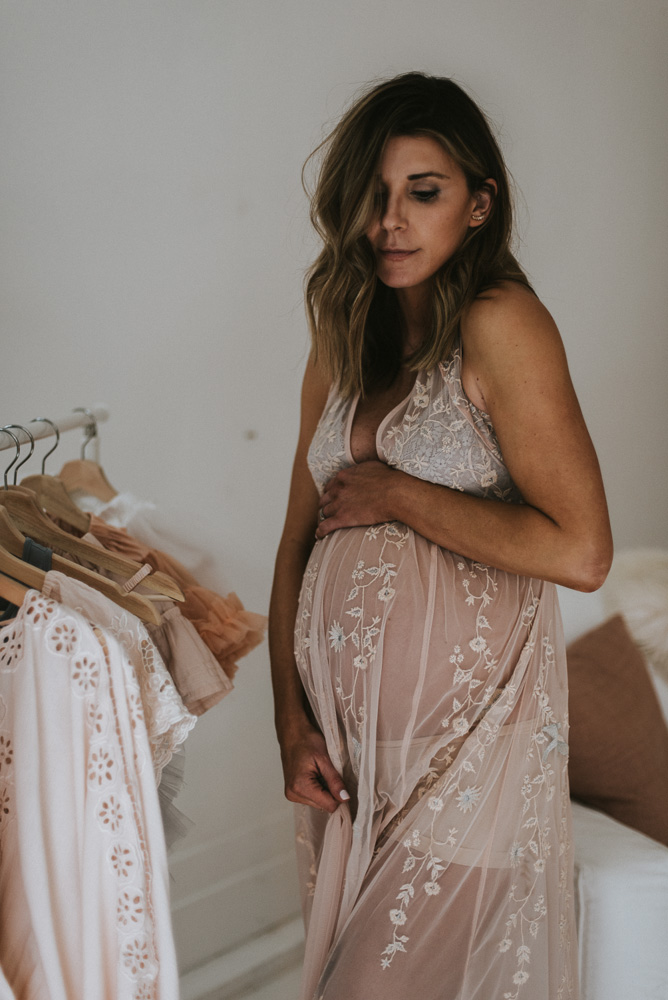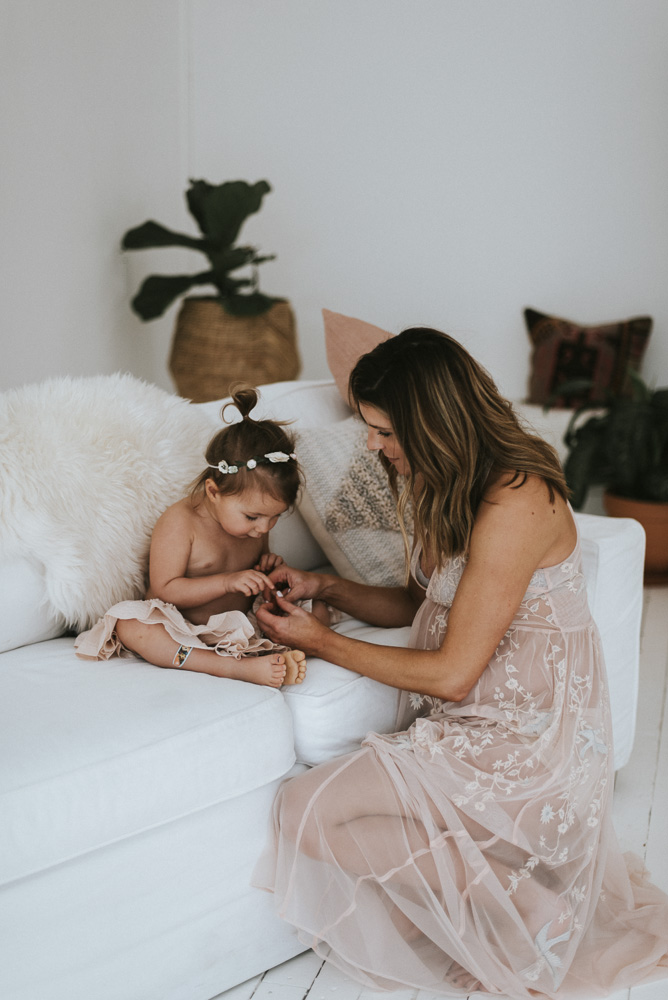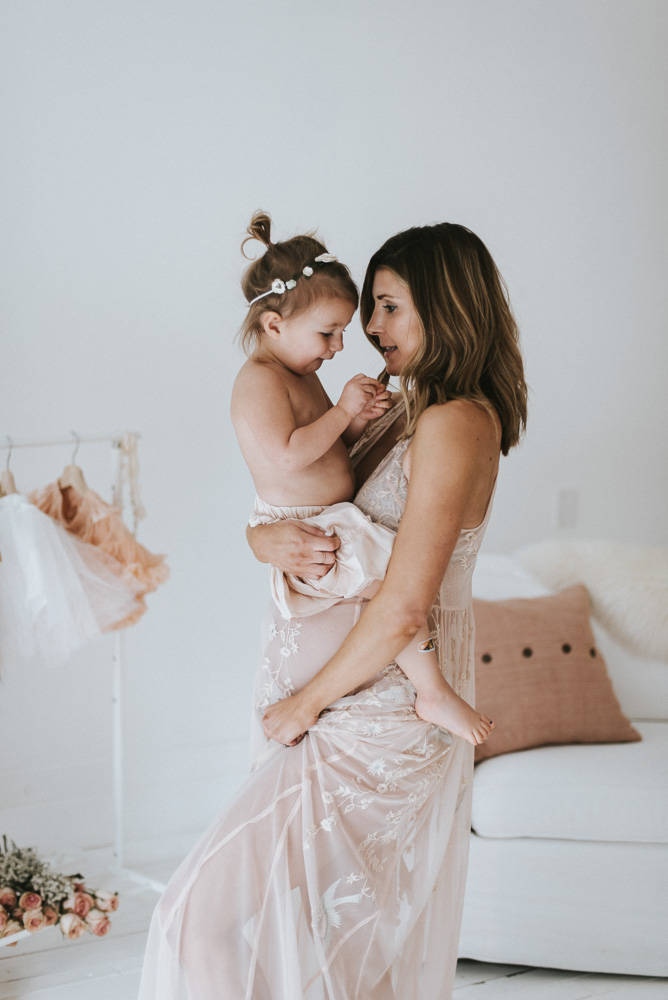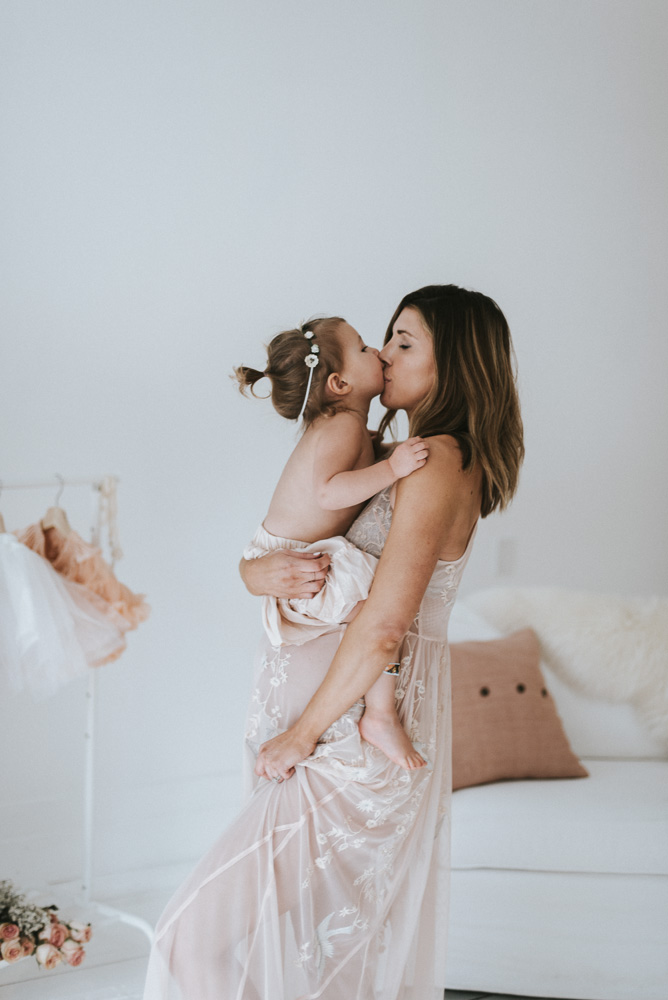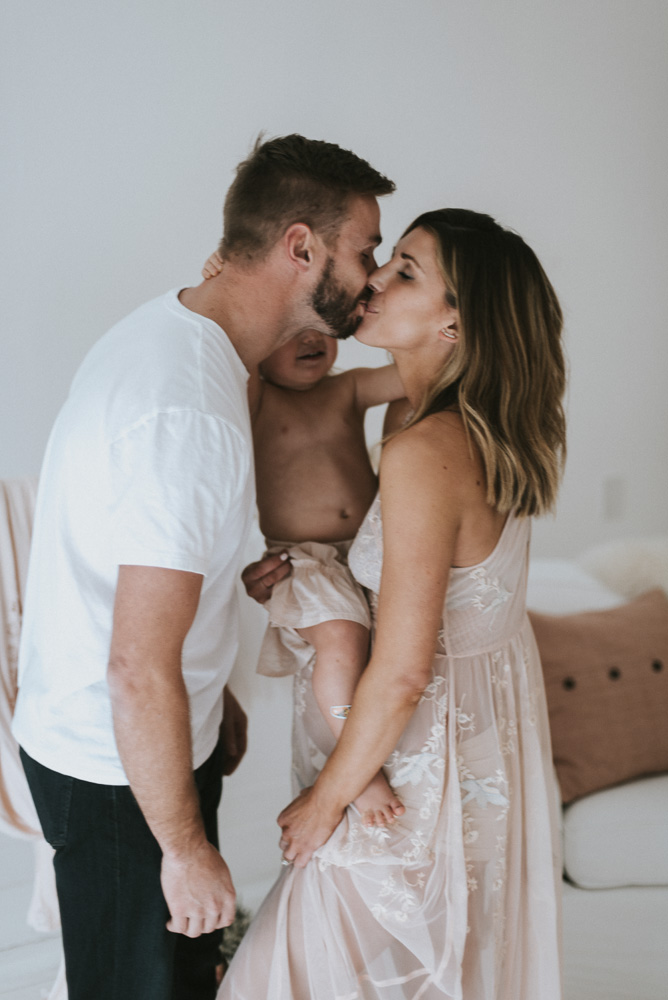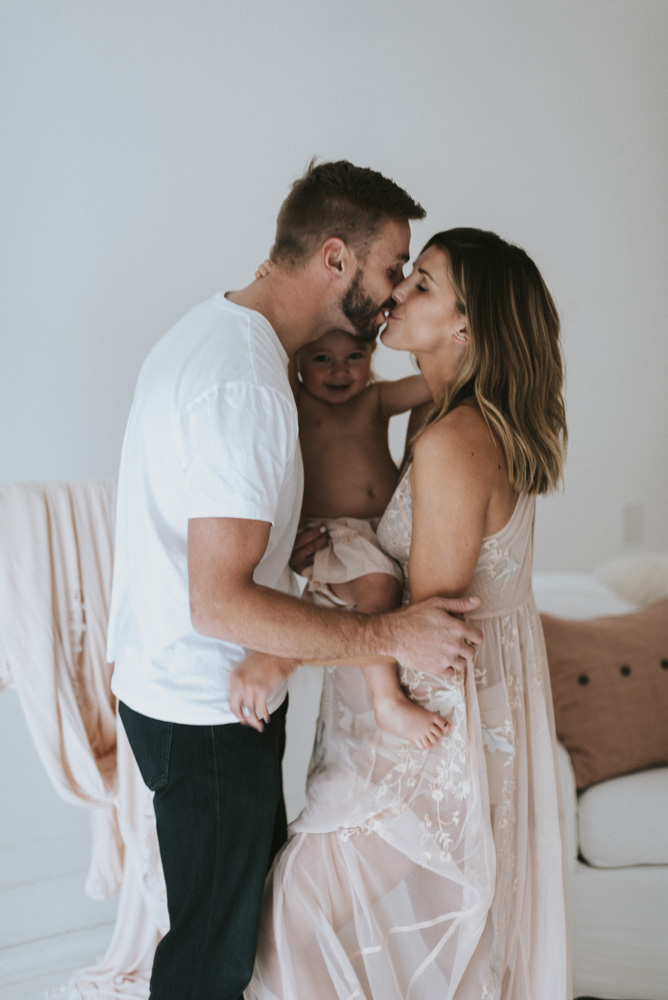 Sutton has so much fun and was surprisingly so cooperative during the shoot. She adores our photographer so that makes it much easier and the fact we had her favorite songs playing during the entire shoot, she was dancing, running around and making us laugh so hard . When it was time to take some photos of just Michael and me, she would run up and want to be held. She would also push our heads together and make us kiss. It was so sweet.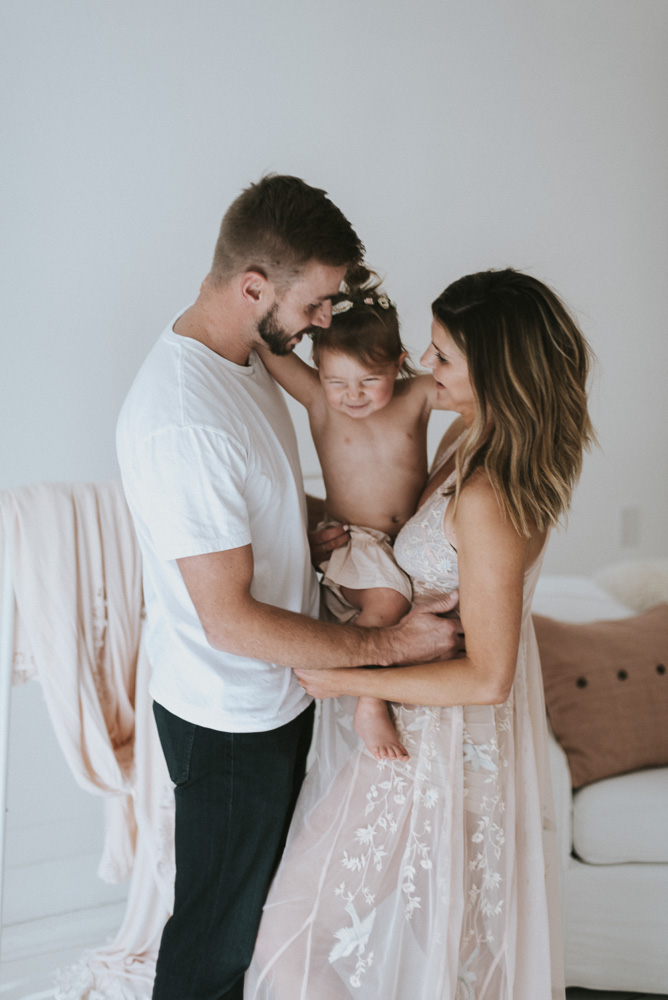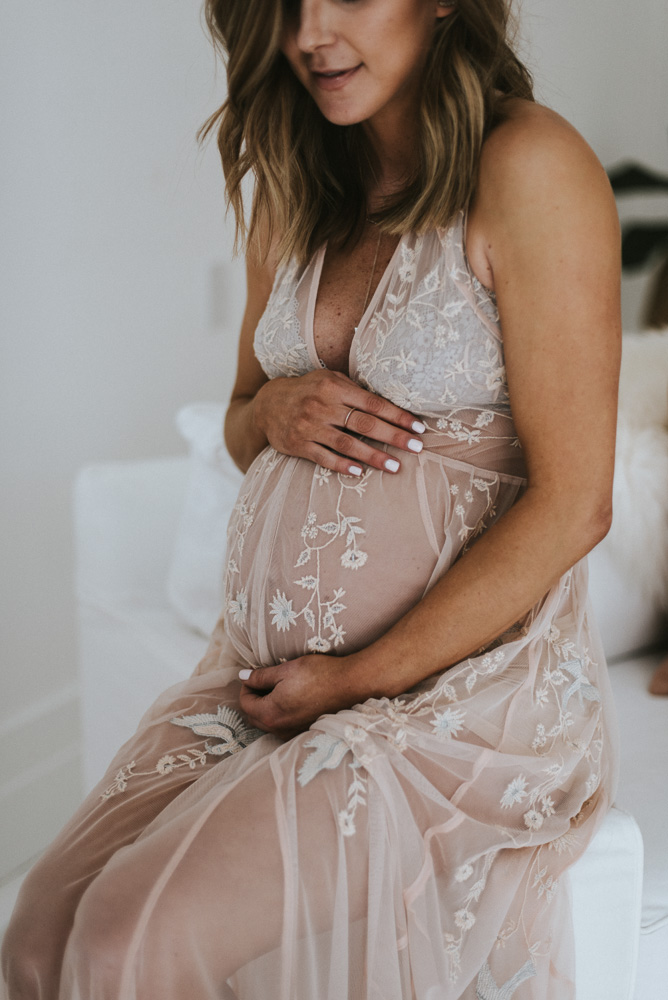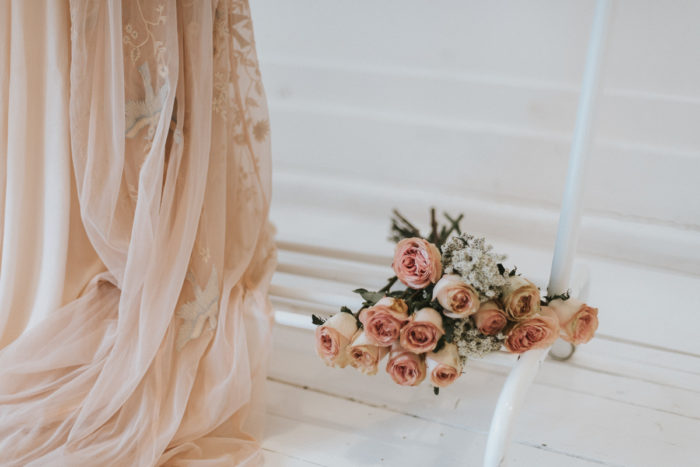 My Dress: Free People here
Sutton's skirt: How to Kiss a Frog // Beck and Belle Floral Crown
How I found out I was pregnant: I remember the exact day, July 5th, the day after we came home from my parents celebrating the 4th of July. I had no symptoms, but when I was talking to my sister about our plan on getting pregnant, I realized I was way late. I took the test and immediately it showed positive. Michael and I both started tearing up, we were so surprised it happened so fast!
Best Part of the First Trimester: Finding out week 11 what the gender was. We found out we were pregnant at 8 weeks so it seemed like we got to find out the gender so fast. We didn't have the nurse tell us right then what the gender was, instead we had her place in an envelope and then got one of those jumbo black ballons filled with confetti (either blue or pink) and the next day when my parents were visiting, we took the ballon outside with Sutton and my dad popped it right about our heads. Blue confetti went everywhere and we all started screaming. We all thought it was a girl and were so surprised. Till this day, Sutton still talks about the balloon popping with papa.
Worst Part of the First Trimester: The nausea and diet change. I stop liking the majority of my healthy foods because of the nausea, so just trying to find alternatives that are so bad. ,
Best Part of the Second Trimester:  Finally gaining my energy back and diet being back to normal some what. Also, revealing the news to everyone was pretty excited, it felt like we kept it a secret so long! We also took a family vacation, that I wanted to do before I got too pregnant or had baby, since I knew we might not be traveling for awhile.
Worst Part of Second Trimester: I really had nothing to complain about!
Best Part of Third Trimester: Realizing how fast and easy the pregnancy had gone by. We also finally made up our minds about baby boy's name, which is a relief and I started planning his nursery!
Worst Part of Third Trimester: Realizing how fast the pregnancy went by and how much I still have left to do. With it now being 30 days awhile, I finally started getting my sh*t together. His nursery most likely won't be ready before he gets here, but he will be in his bassinet in our room anyway, so I am trying not to stress about it. Part of me also gets sad sometimes to think I won't be able to spend as much time with Sutton as I do now.
Countdown is officially on, with less than 30 days till due date!!
xx