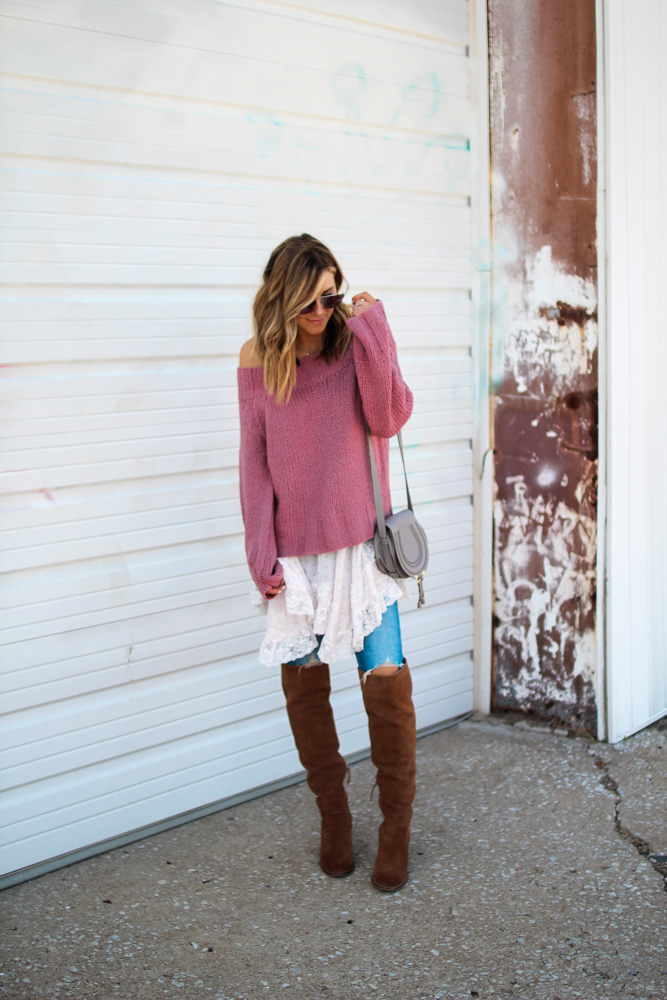 I am a huge fan of slouchy sweaters if you haven't noticed by now. So cozy and cute. To change them up a bit, try layering them over your favorite lace tunic or dress. This Free People lace tunic (they call it a dress) is one of my all time favorite layering pieces. It layers so perfectly under my favorite cardigans and pullover sweaters. I love how it looks here with this oversized slouchy sweater. It adds a feminie touch and some texture in my look. Pair it with over-the-knee boots to complete the look.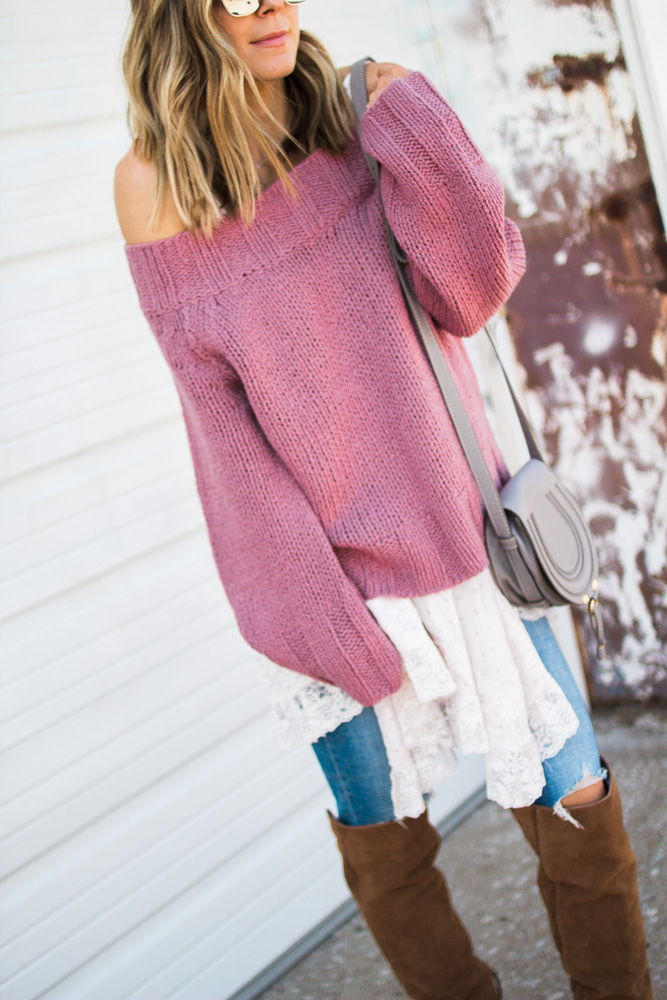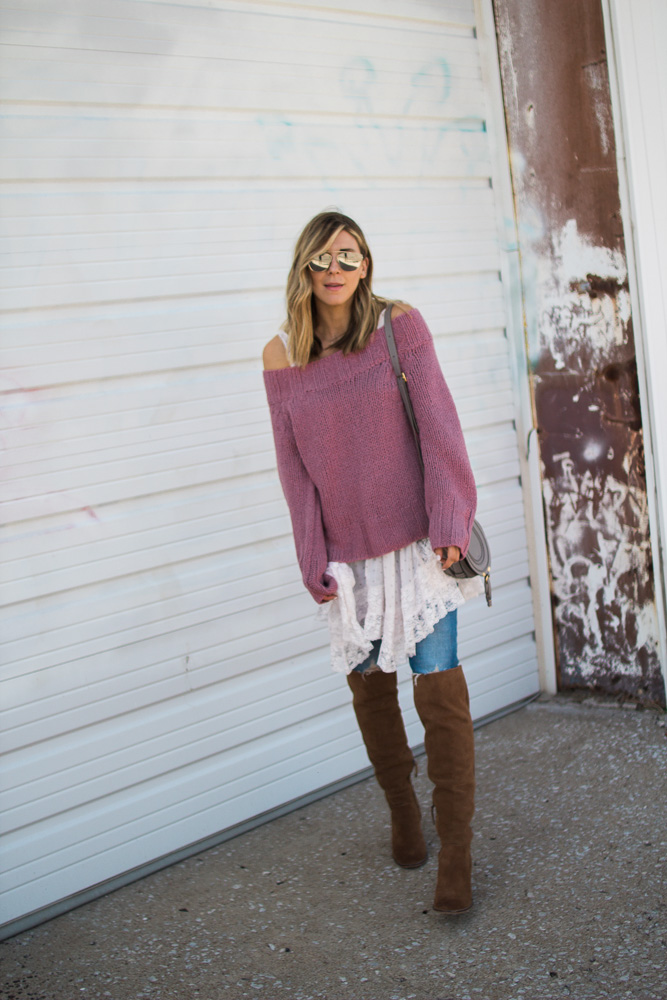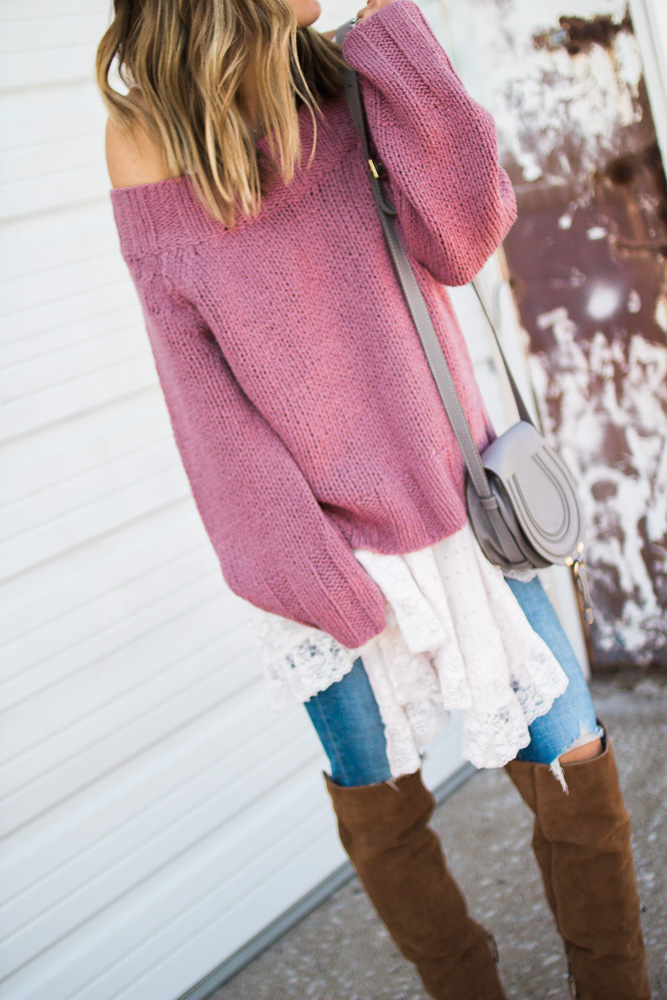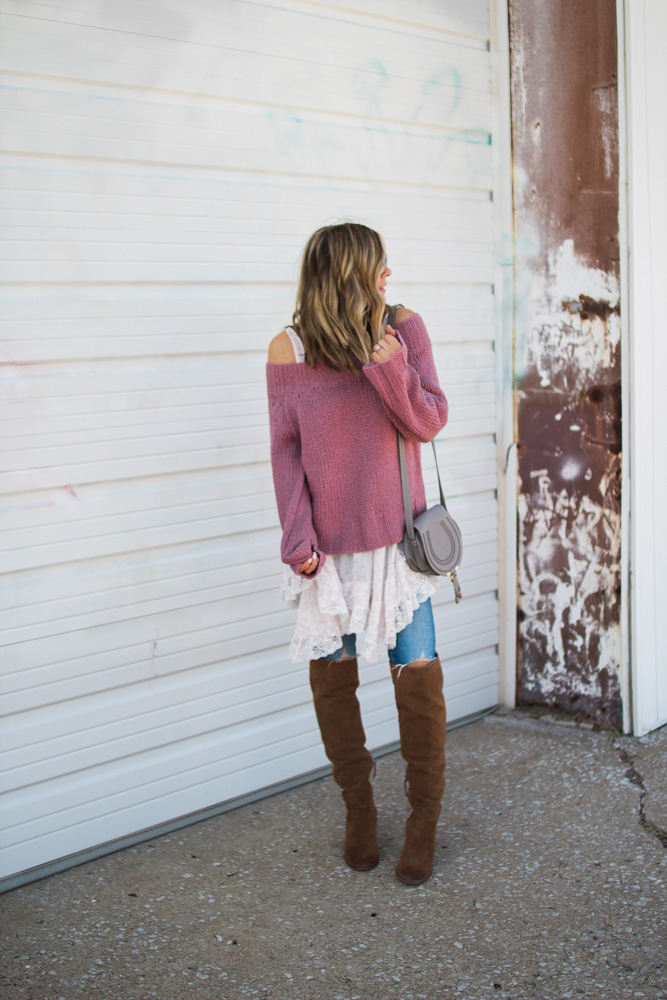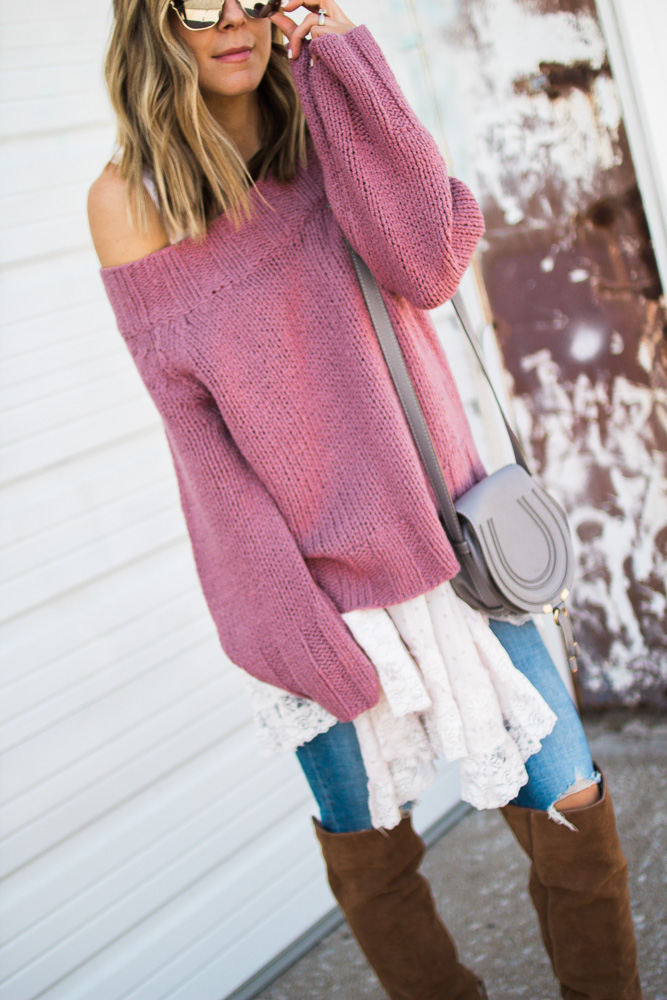 Free People Sweater here // Lace Tunic here // Levi's Jeans TTS // OTK Boots similar here //Chloe Marcie Bag
Other pieces that would layer good under your favorite pullover sweater:
Boyfriend Shirt (make sure it's long enough so part of the shirt is showing) Cinch up your sweater sleeves and roll up the shirt to create a lived in look.
A plain white tee. So simple right!? I have a favorite white v-neck tee that I wear sometimes with my v-neck sweater pullovers and it adds another simple, yet chic layer.
A summer dress. Do you have a summer dress that you love and want to break out during the winter. Layer your big cozy sweater over it with a pair of leather leggings or skinny jeans and it instantly is winter chic!
F A V O R I T E  S L O U C H Y  P U L L O V E R  S W E A T E R S

F A V O R I T E  L A Y E R I N G  D E L I C A T E S

xx