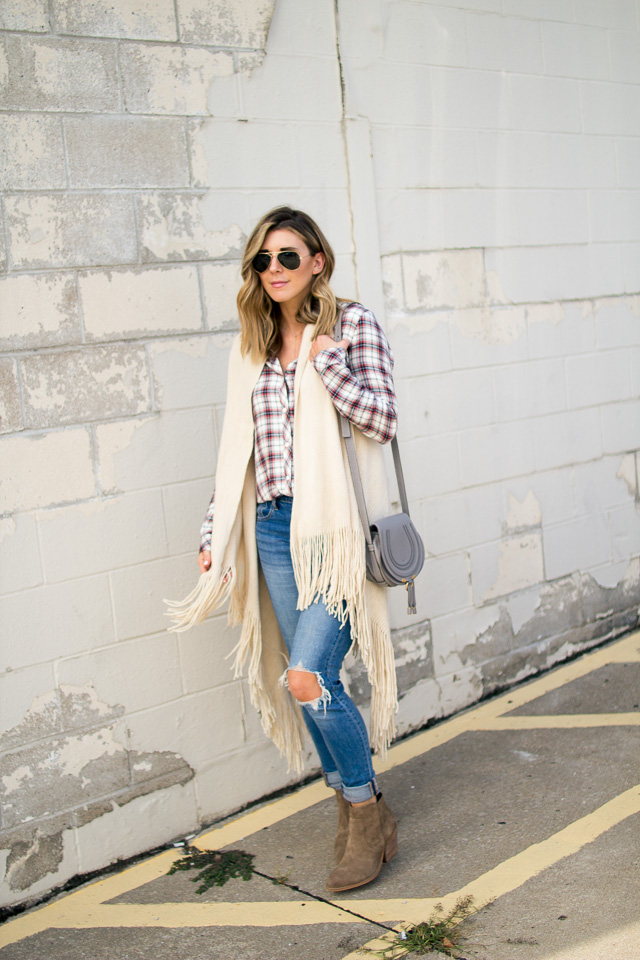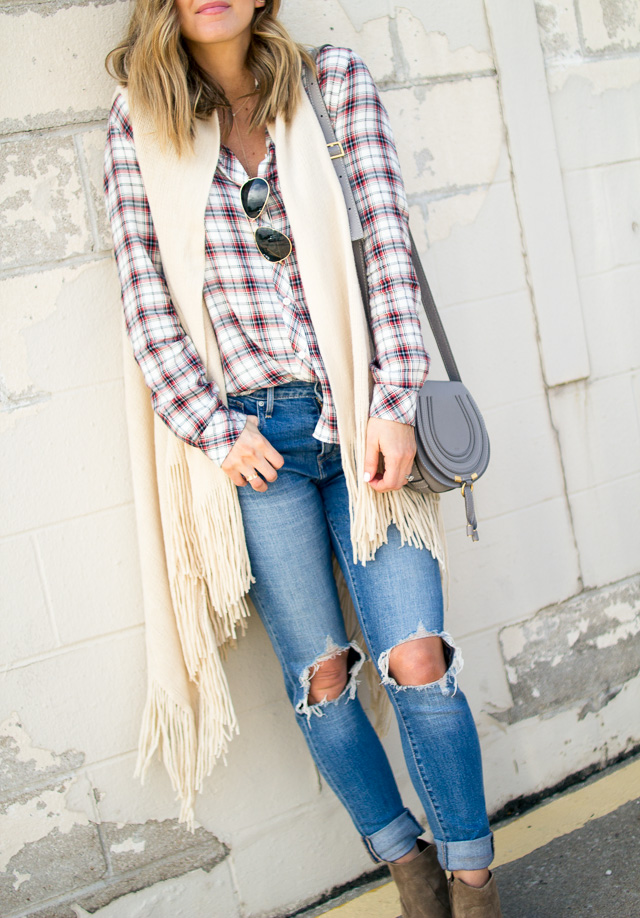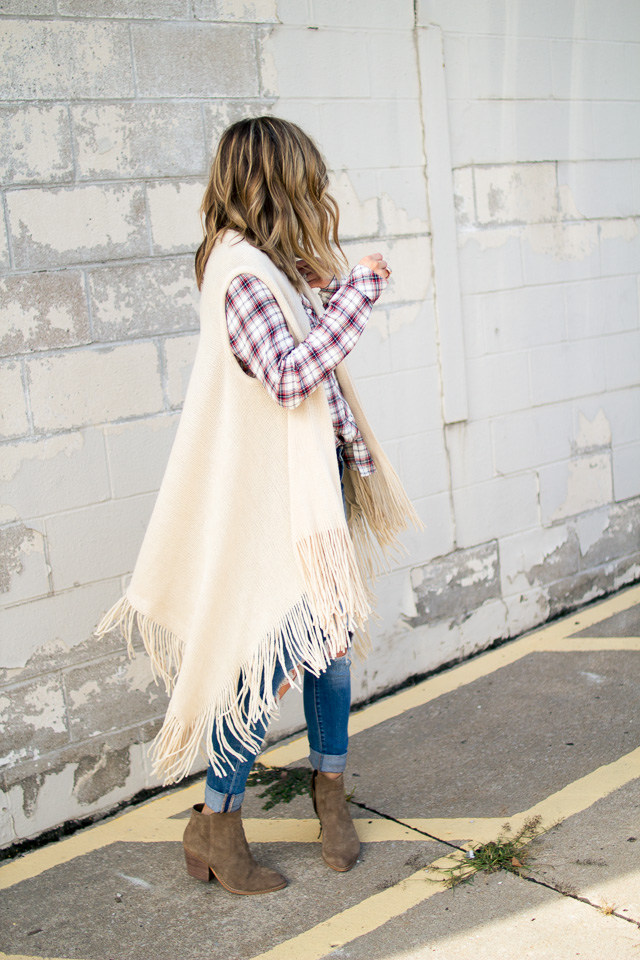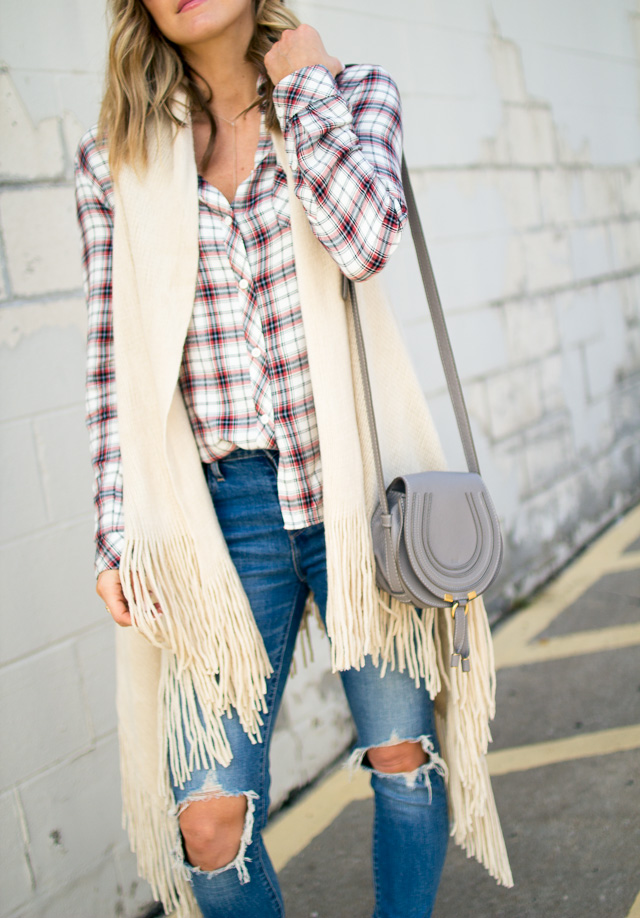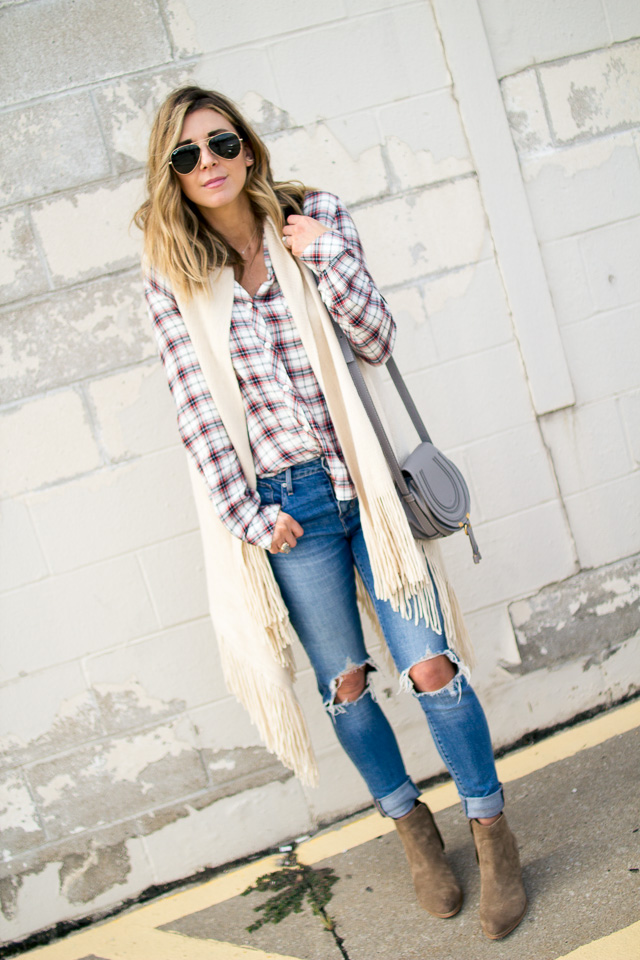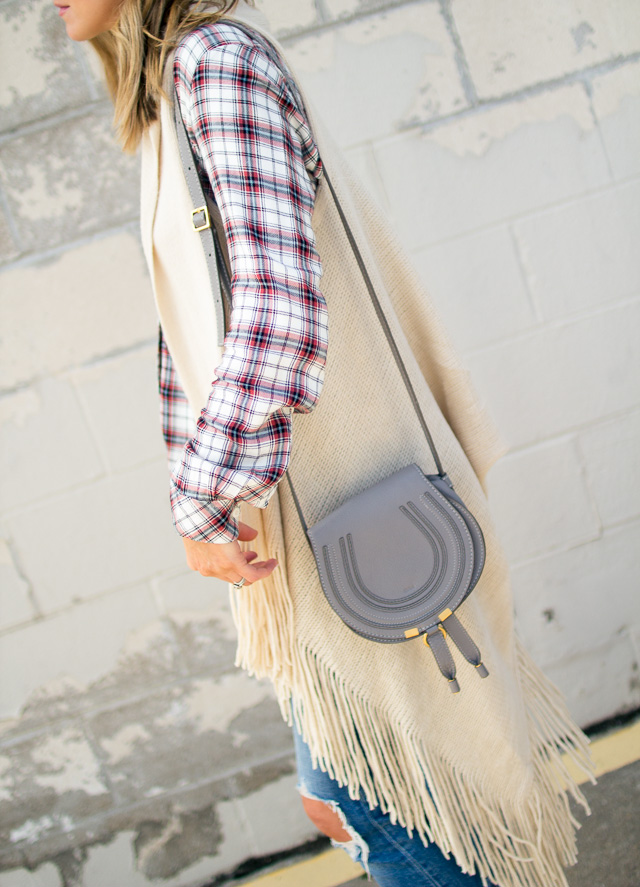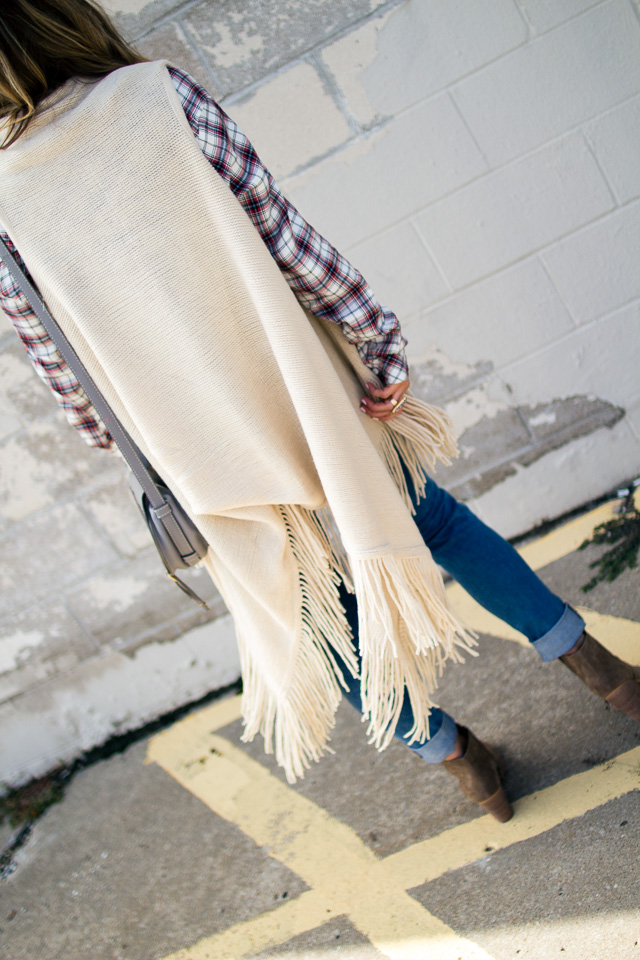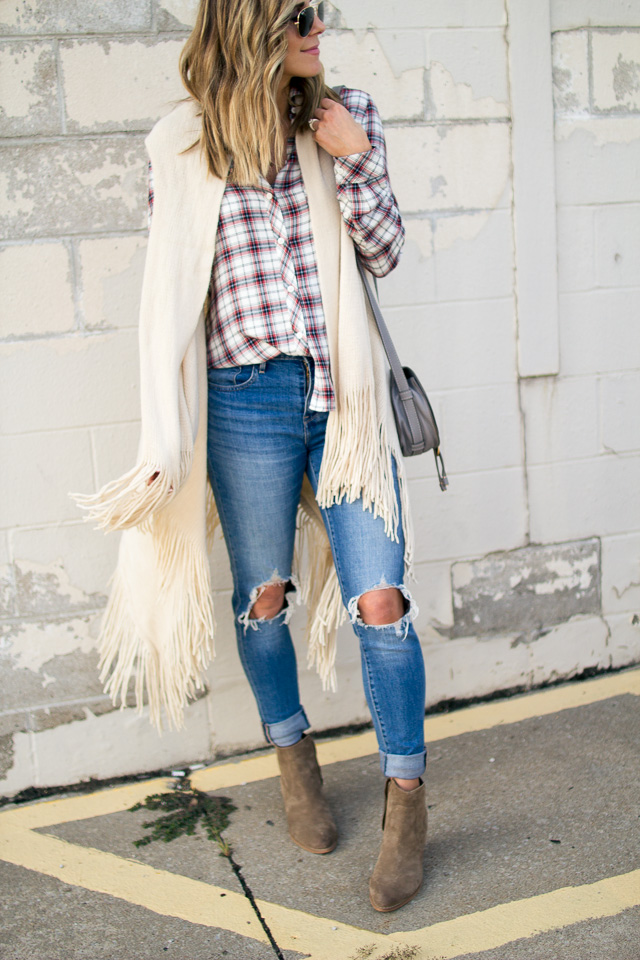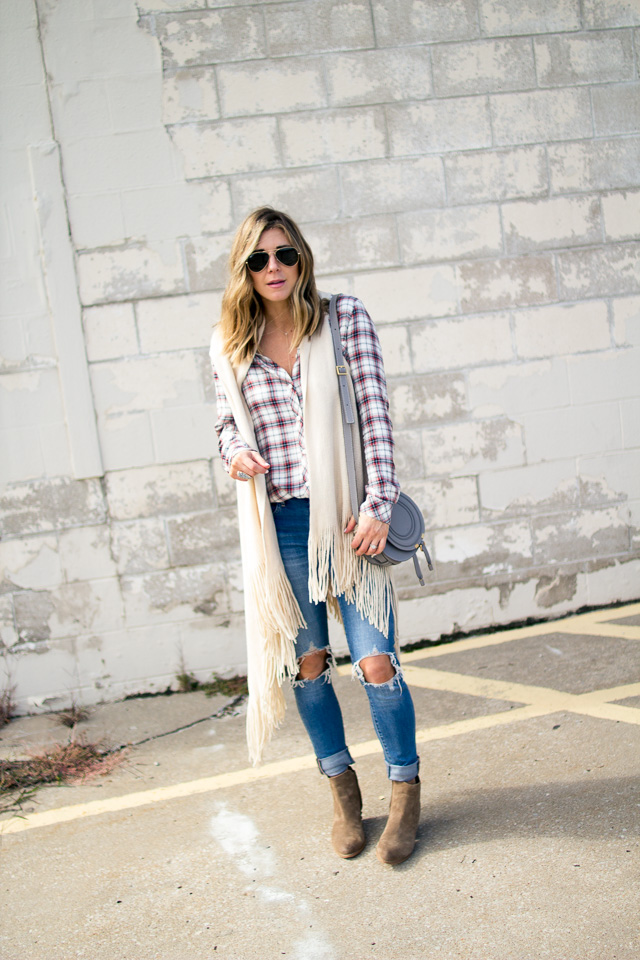 Fringe Sweater Vest // Sanctuary Flannel // Levi's Jeans // Booties // Chloe Marcie Bag // Ray-Ban Aviators
Hi ladies! Hope you all had a great weekend! It is our last day in sunny Cali and we are headed to Dinsey Land today! I don't know who is more excited, me or Sutton. Sutton is OBSESSED with Mickey and Minne and even though we went to Disney World last December, she was still quite young. I can't wait to watch her take it all in today. Make sure to follow along on snapchat!
Sharing a casual fall look today and this fringe vest is a steal at under $50! It's perfect for layering this fall; so soft and the color will go with almost everything. Jeans are the base of most of my casual looks. I paired it today with  this super soft flannel shirt. If it's extra chilly add another layer, such as a scarf or army jacket.
Becky xx