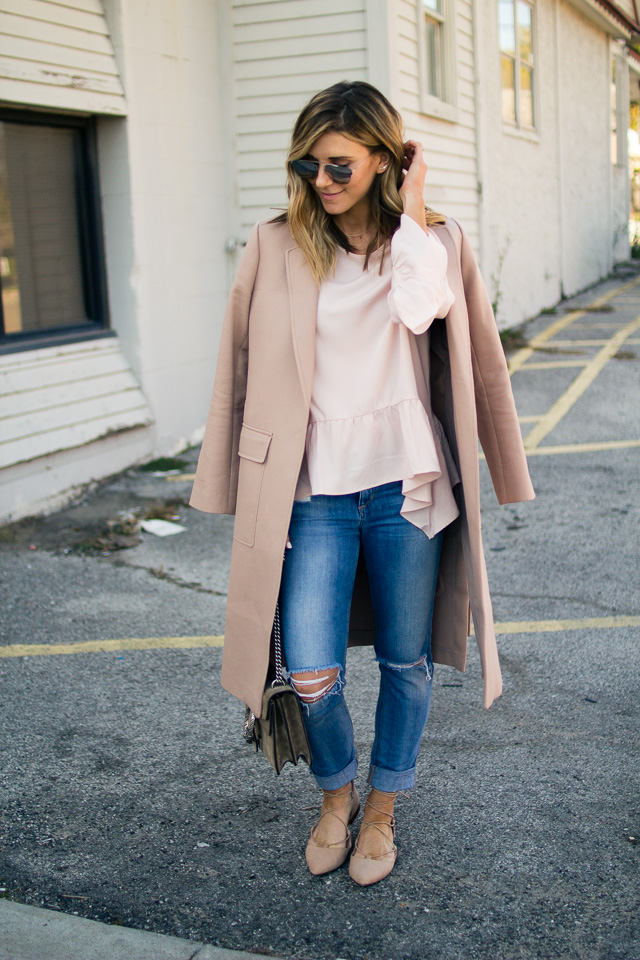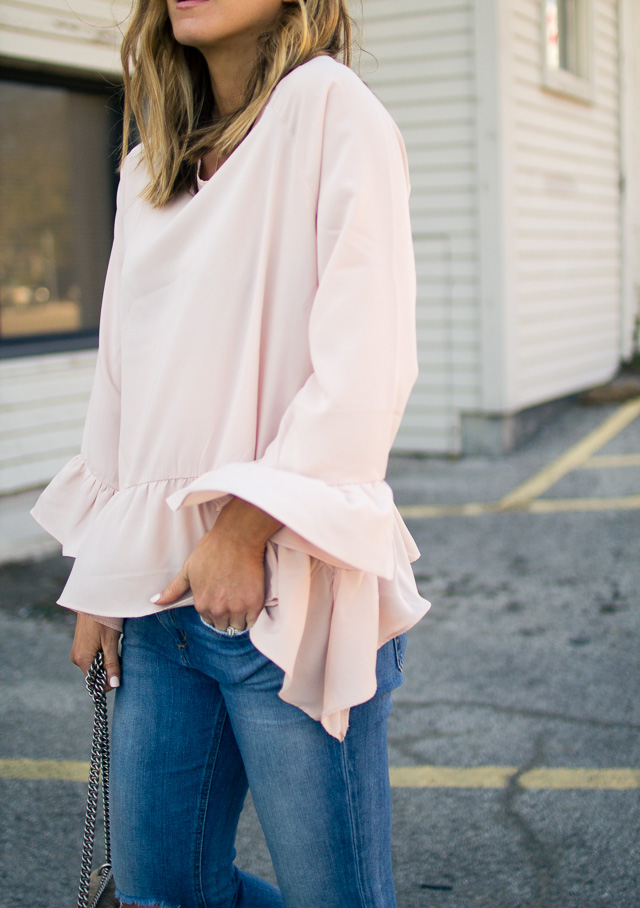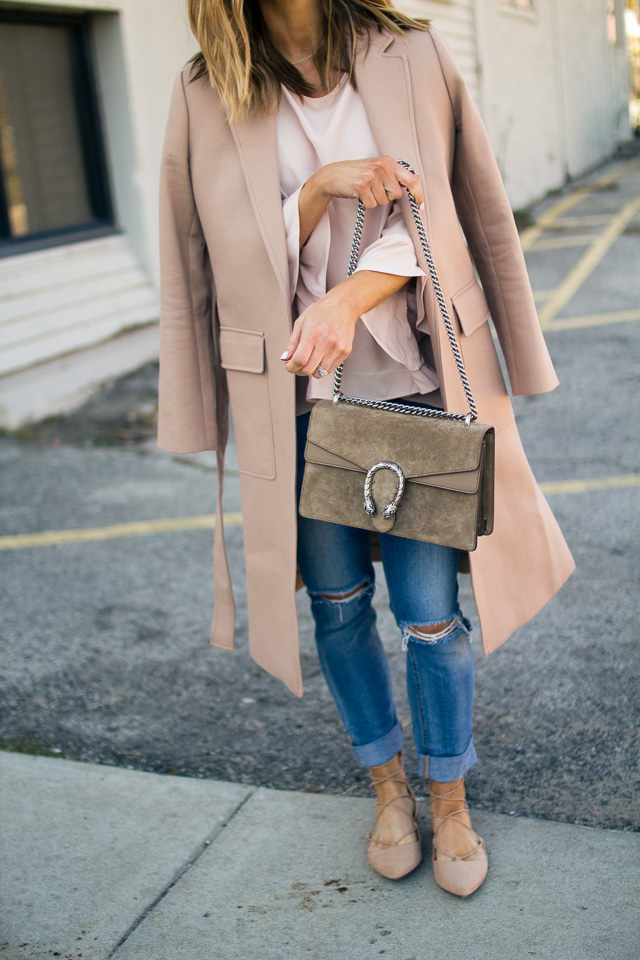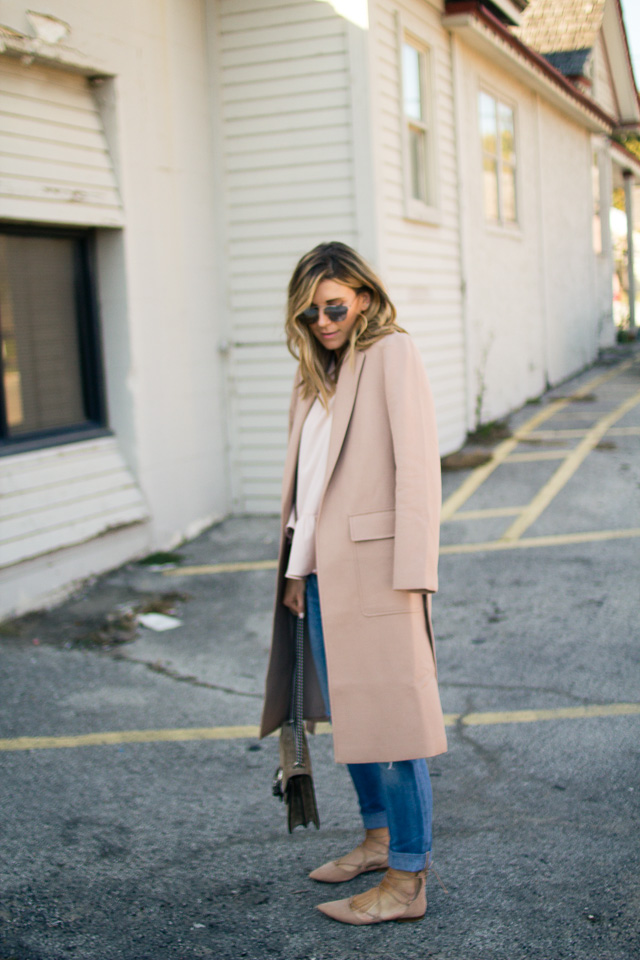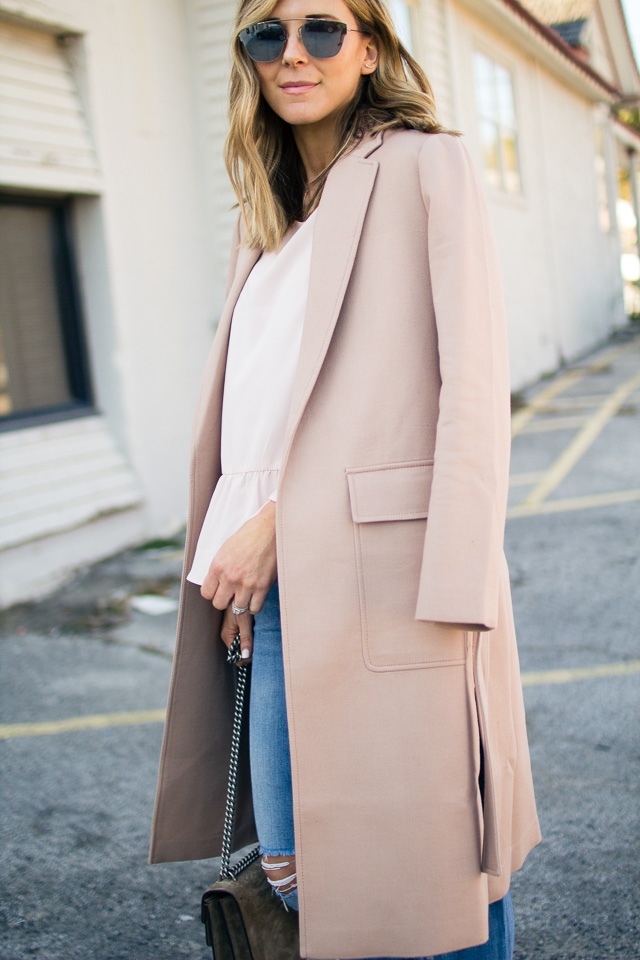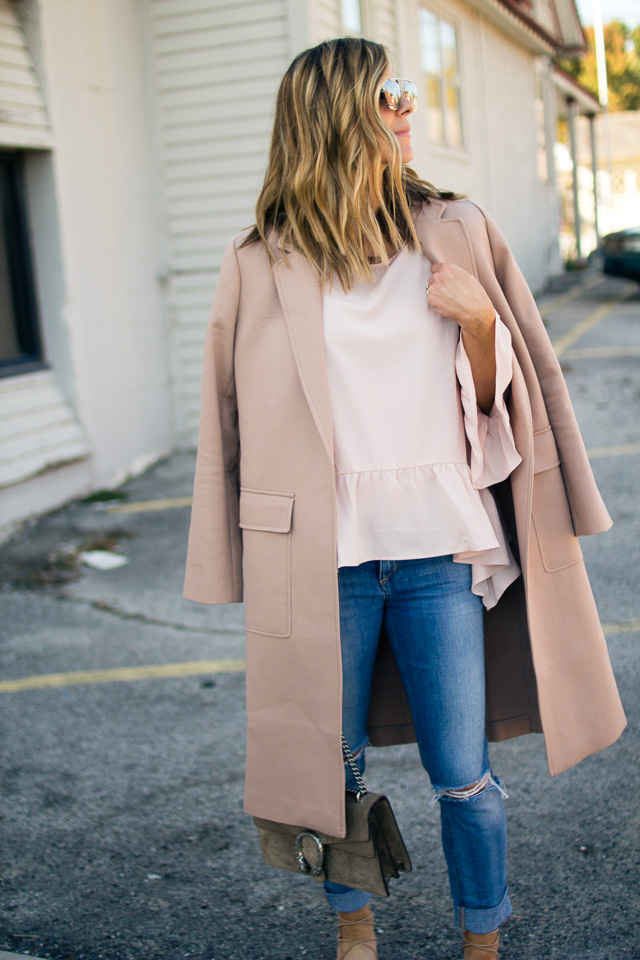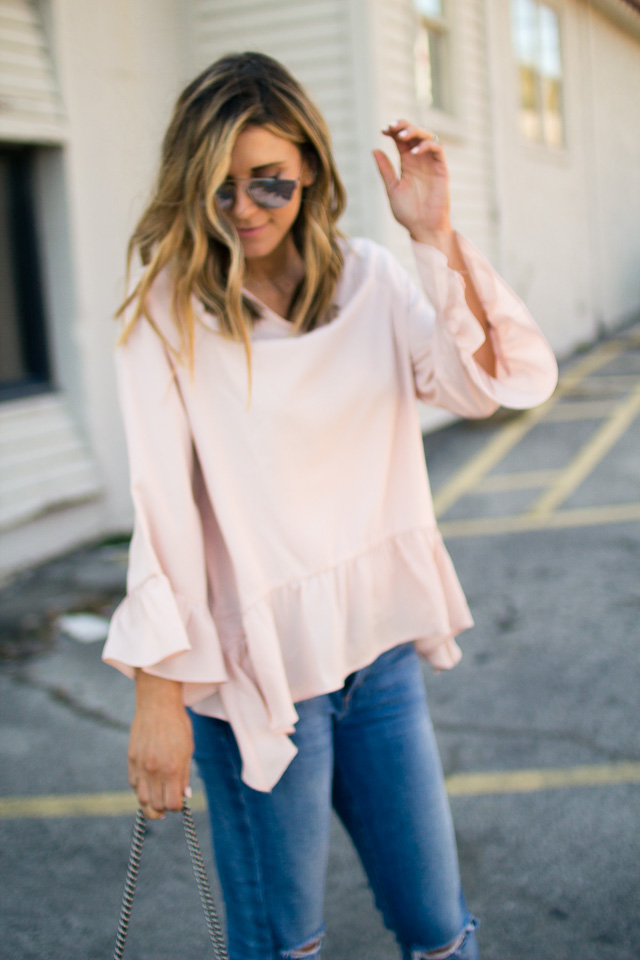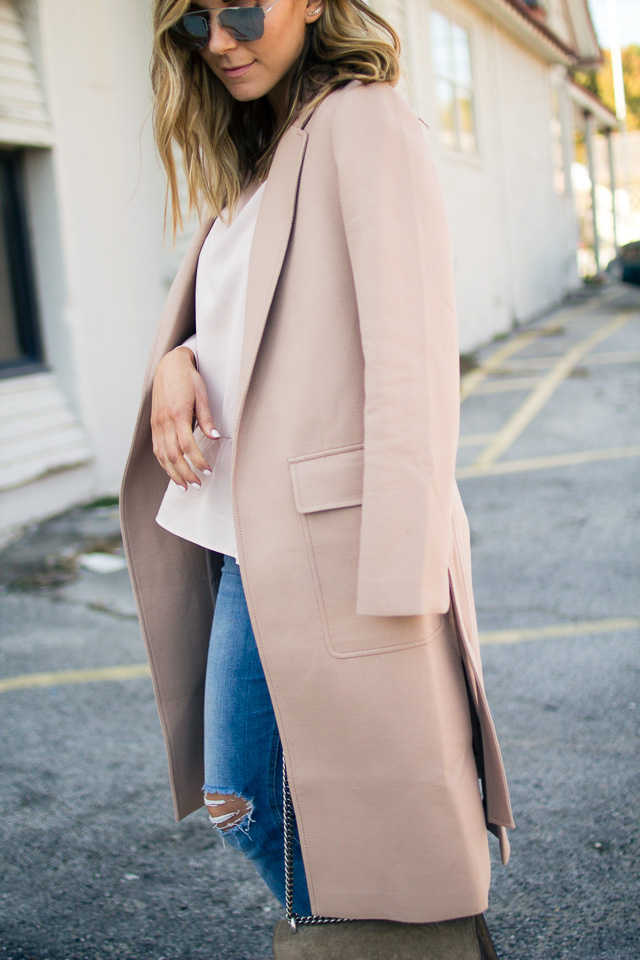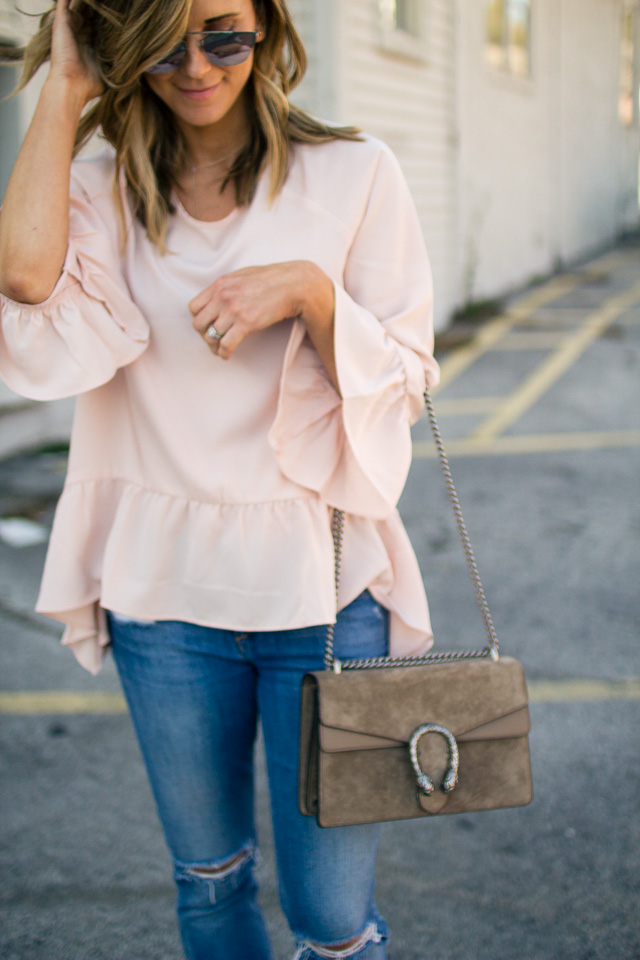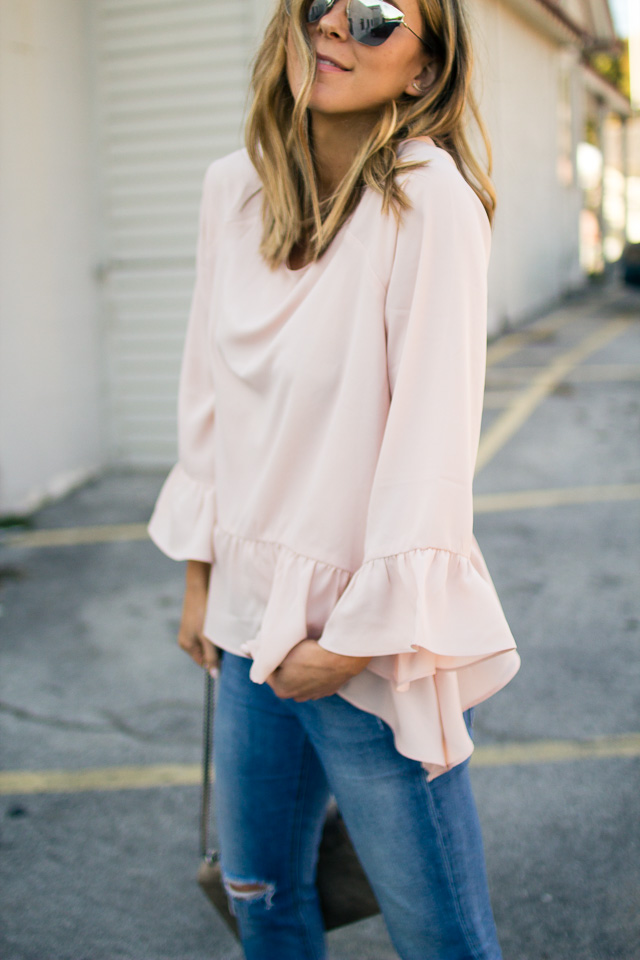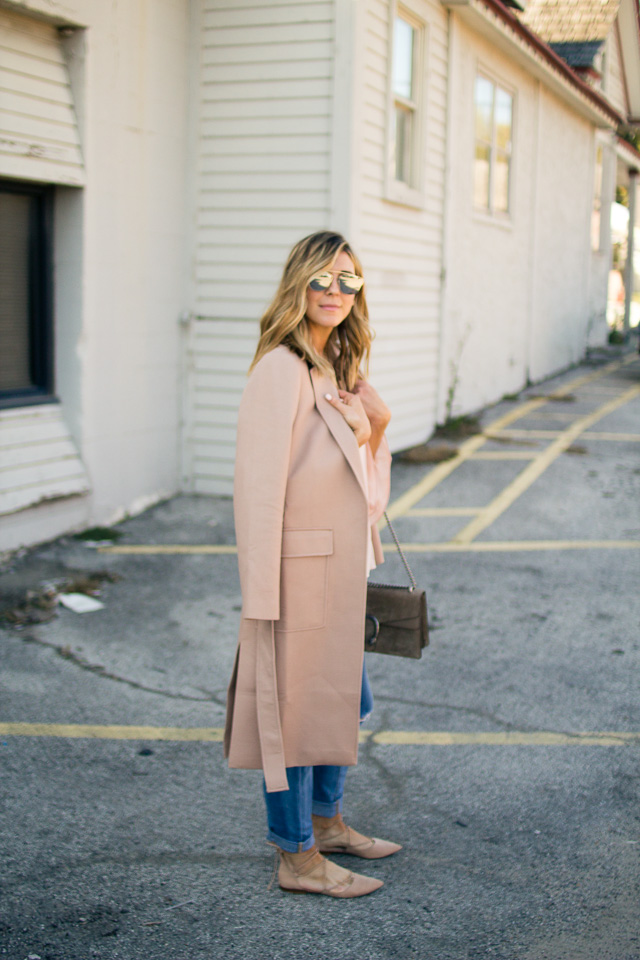 Camel Coat (currently 50% off / TTS  wearing size small) // Ruffle Blouse (TTS wearing size small) // Joe's Jeans similar here // Lace-up flats // Gucci Bag //
Happy Tuesday! Hope you all are having a great week! I can't believe this is the last week in October. Where did the month go? It being my favorite month, I am trying to do as much as fall and halloween activities before it's over.
With November right around the corner and the colder months ahead, it's the perfect time to add an essential camel coat to your wardrobe. This one I am wearing is the perfect one. I love the texture and the length, and it's the perfect shade of tan.
Becky xx
Below are my top 5 favorite camel coats at the moment: