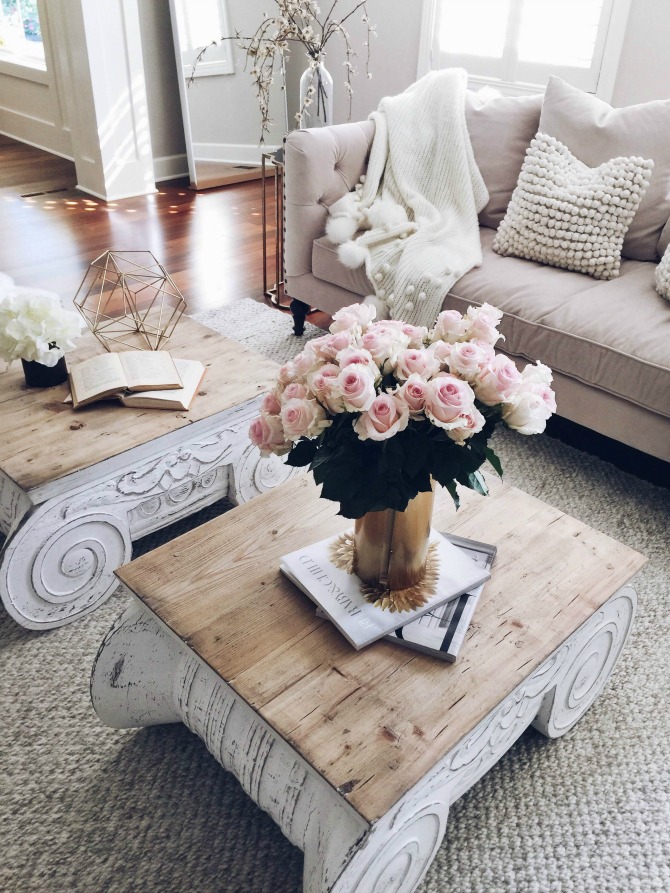 Coffee Tables similar here // Sofa similar here // Side table here // Throw // Pillows // Gold Decor
1. Since moving into our new house (last April) my living room decor is almost complete. I love neutrals for the space, it makes it so bright and clean. These amazing roses from bouqs.com added the perfect pop of color. I have one wall left to hang family pictures and add a small book shelf and then I will share more photos. I added some product (similar) details on the items shown.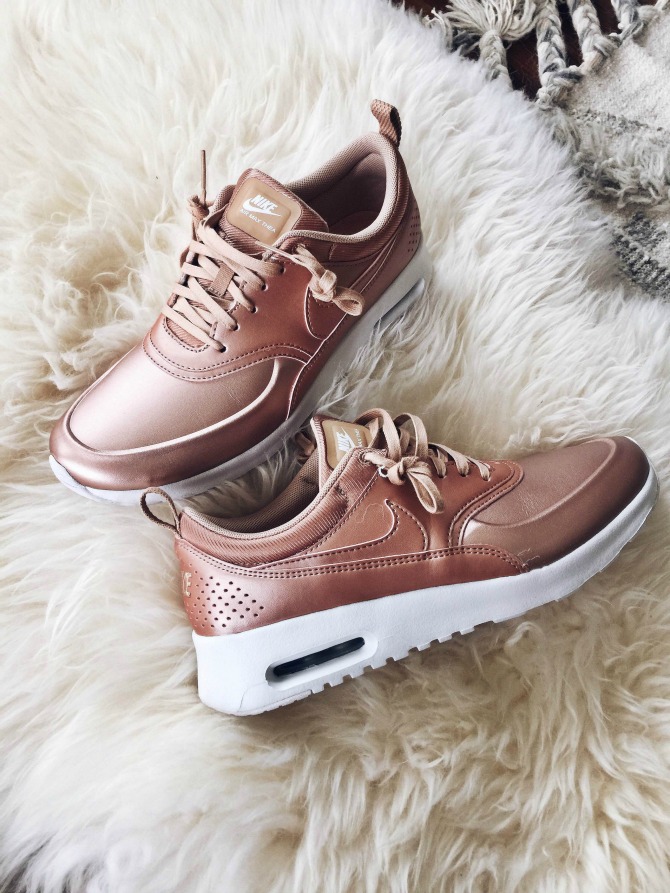 Rose Gold Nikes (color called bronze online)
2. Obsessing over these new Nikes that came in this week. I mean need I say more… Rose Gold Nikes!!! I am sure these will sell out so fast, so don't wait. Size up!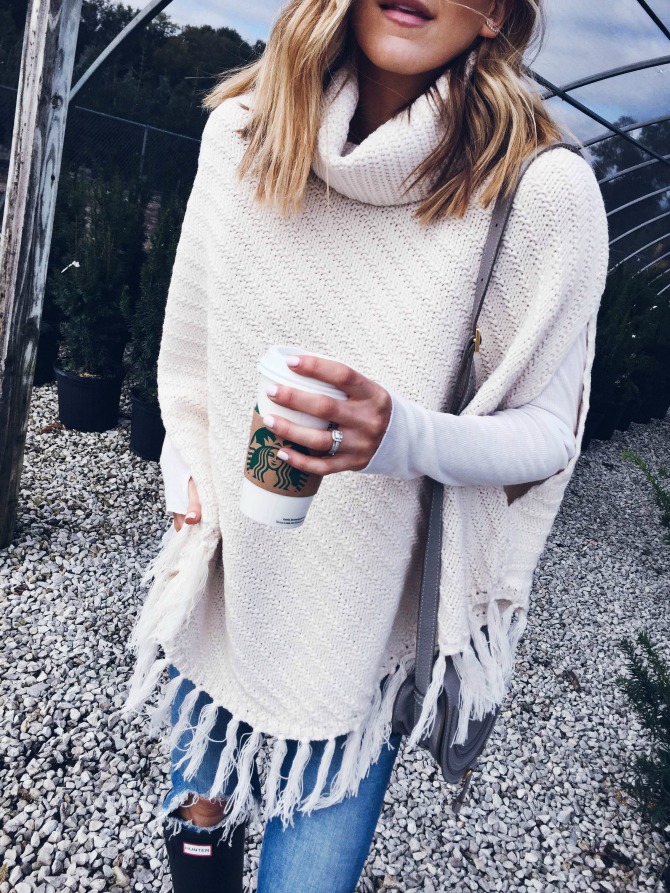 3. I love this fringe poncho so much. It is the easiest fall outfit you will ever own. Just throw it over your favorite white long sleeve tee and a pair of jeans and go! It sold out but I found it stocked in all sizes here and another similar one here.
4. We have already decided on a name for baby boy. I am trying to think of a fun way to reveal the name. Any ideas?
5. Super stoked for this weekend. I love Halloween and all things scary. I try to watch all the scary movies playing now. This year it will be so fun taking Sutton treat or treating. We did a trunk and treat at her daycare and she loved it! She totally picked up the "trick or treat" thing right away. What are your favorite things to do Halloween weekend?
Have a great weekend, friends!
Becky xx