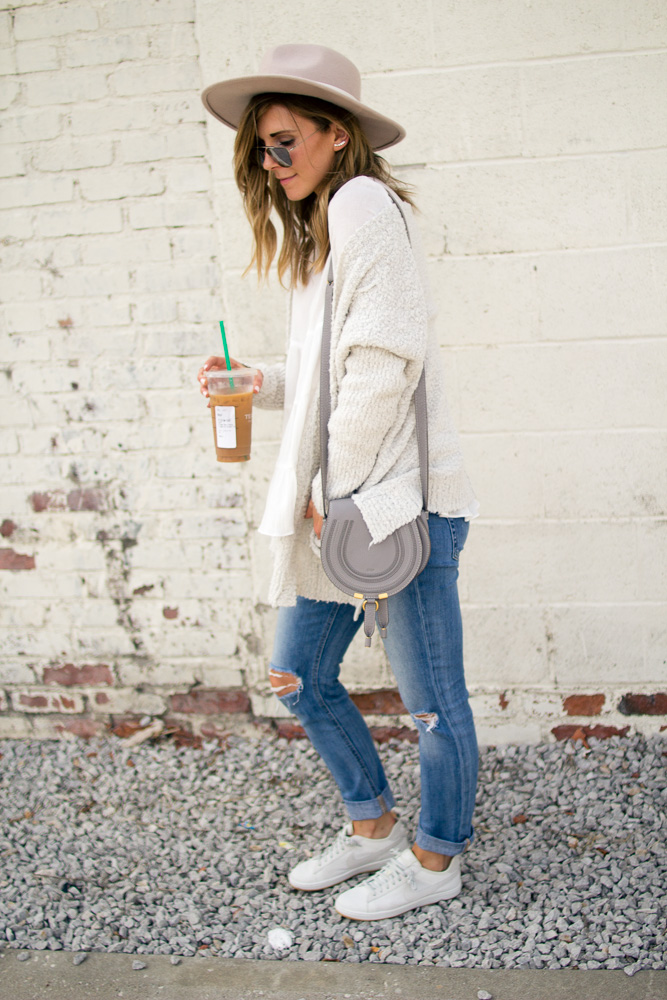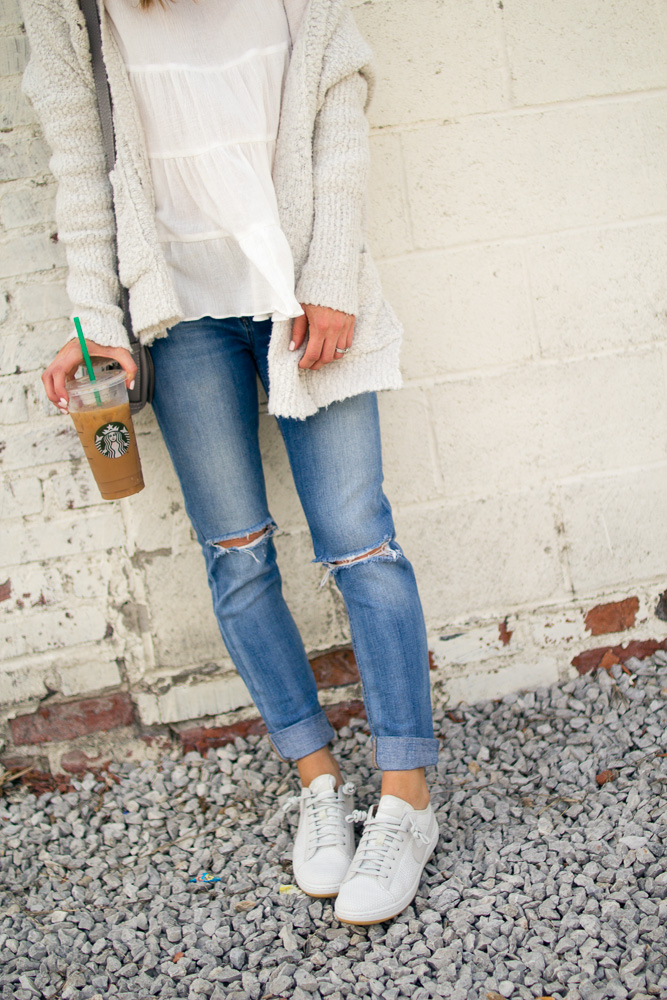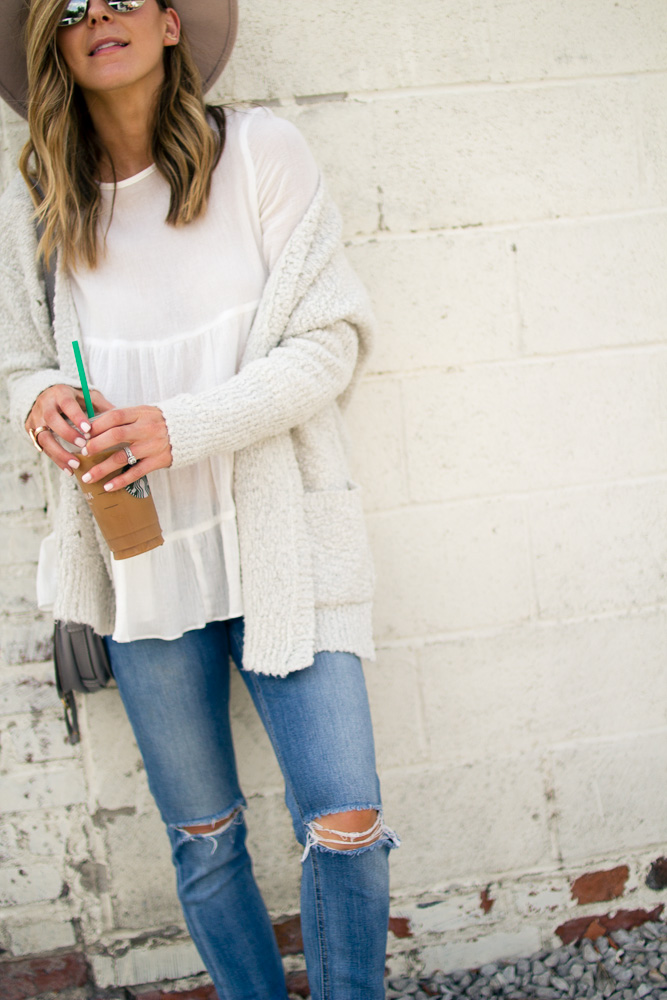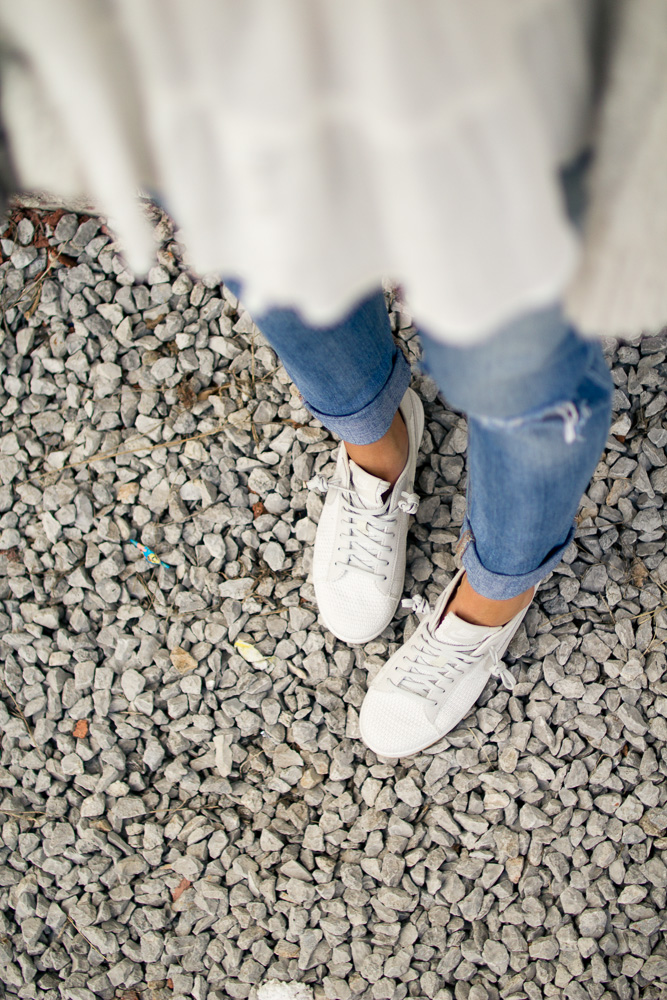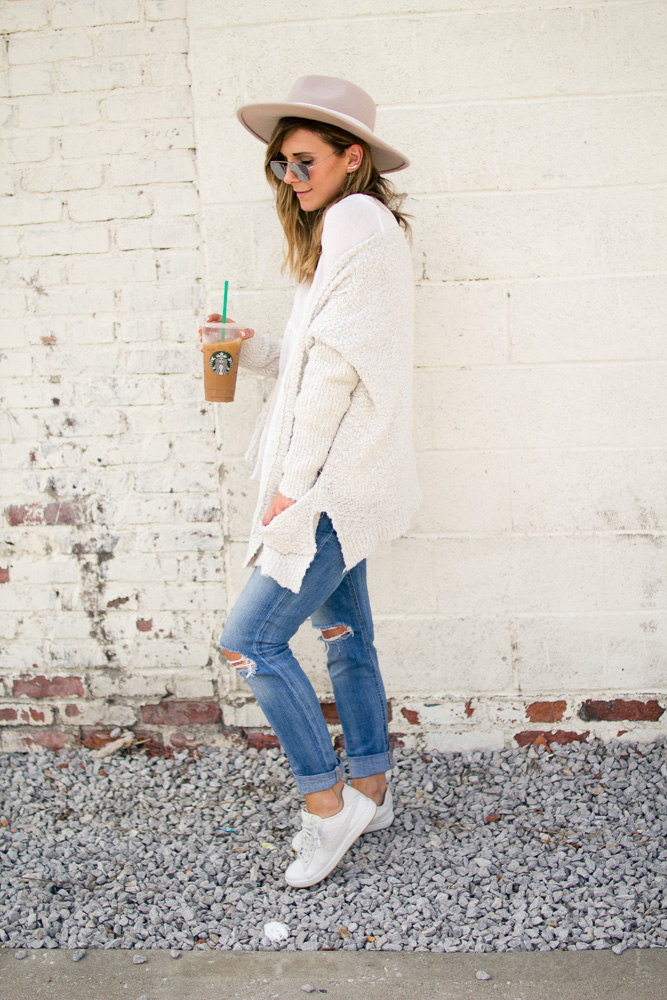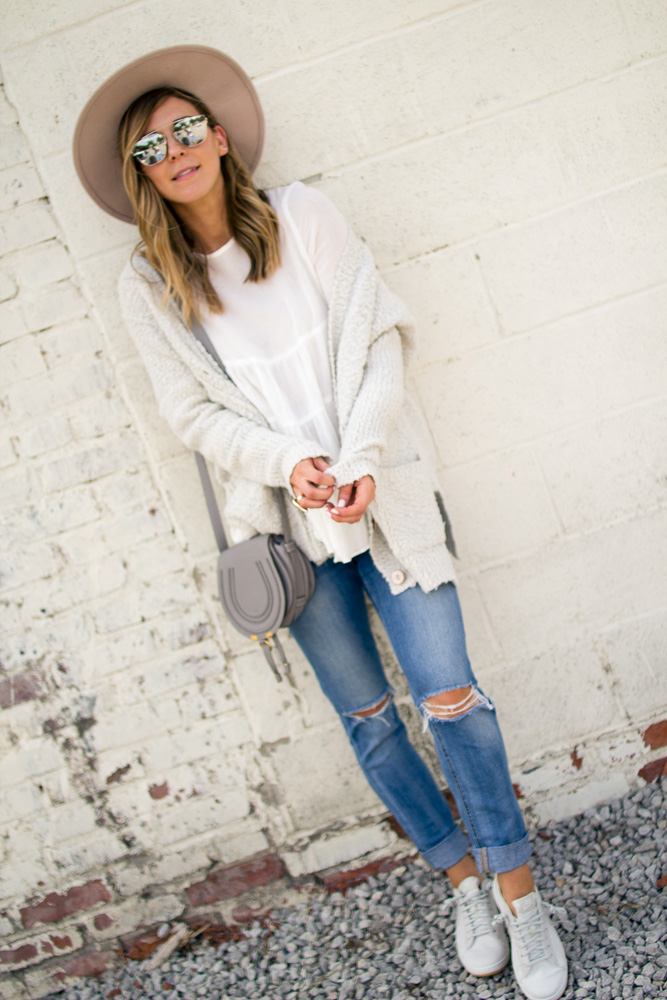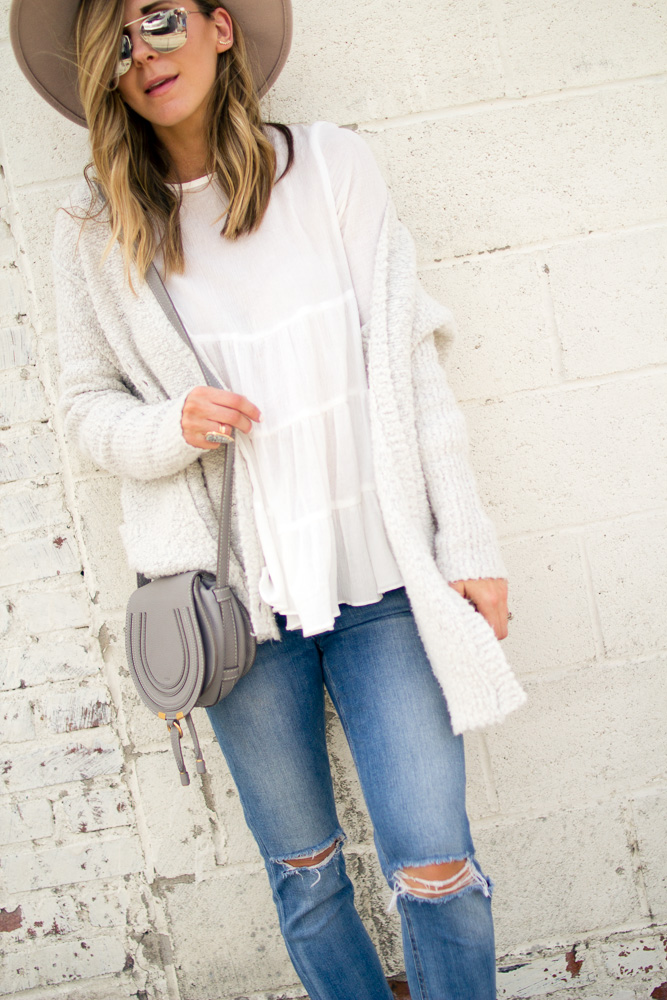 Cardigan Sweater // Tied Blouse // Jeans // Nike Classic Sneakers // Chloe Marcie Bag 
Hi everyone! I hope you all are having a great week. I can't believe it's already Thursday; this week flew by! Tomorrow I leave for NYFW and while I am super excited to be going again this year, it never is easy leaving Sutton. I am sure I will be crying as I walk out the door. Michael's mom is coming to stay with her and I have no doubt she will have so much fun. Make sure to follow along with me on my trips and shows via my snapchat @beccajohh.
This look is perfect for the transition of seasons. I love this tied tunic. Wear with jean shorts and booties or as it gets cooler, layer with a cardigan and jeans. These Nike classic sneakers are not only a favorite of mine, but Michael loves them also.
As always, thanks for stopping by! Love you guys.
Becky xx